Glazed Donut Muffins are the best possible combination of baked donuts and easy-to-make muffins. Dip the tops in a sweet glaze for a breakfast treat that will put a smile on anyone's face.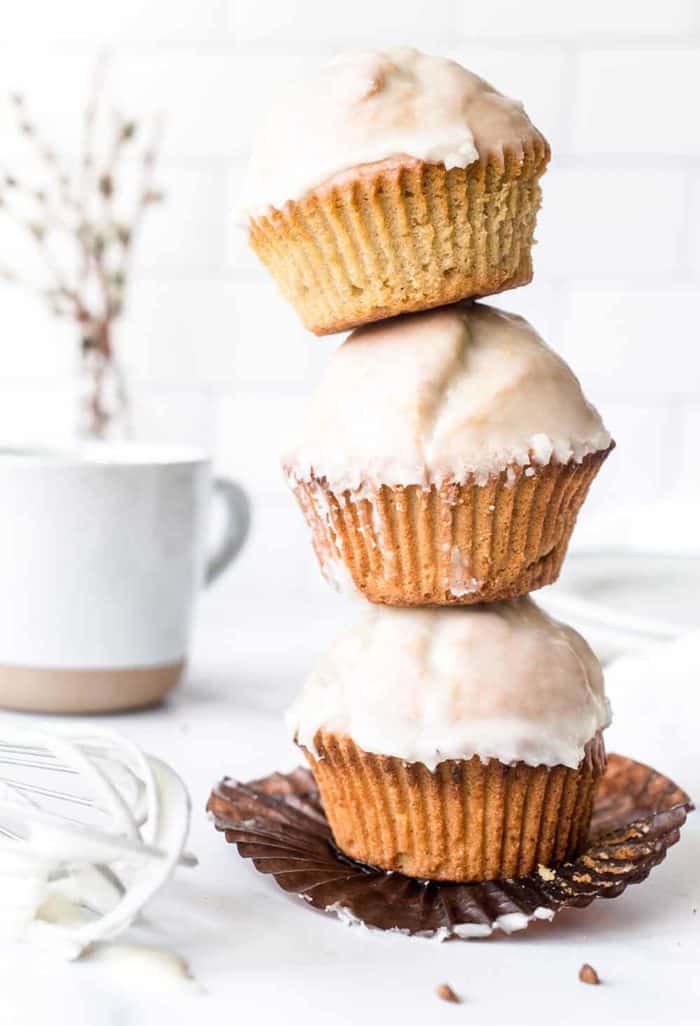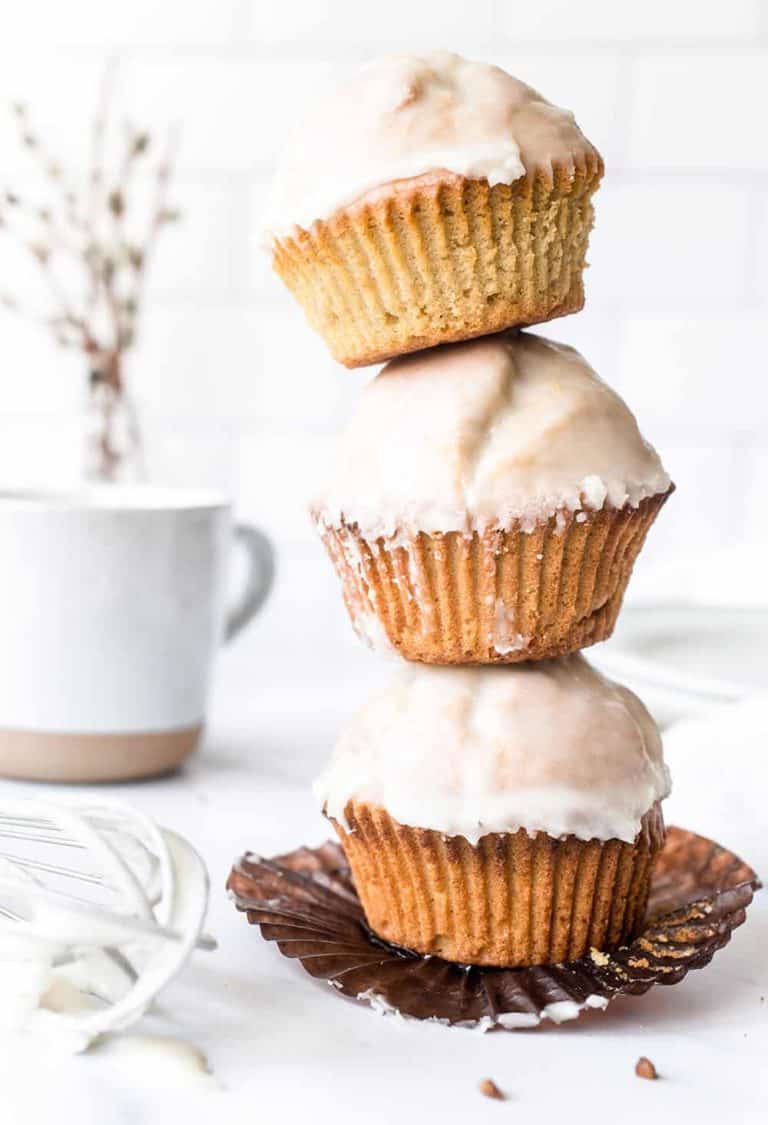 I have to confess, I'm not really a big donut fan.
Don't come at me! They're just not my favorite breakfast food.
But I do love me some muffins. I especially adore big muffins with gorgeous domed crowns. Whether they're Chocolate Zucchini Muffins, Pumpkin Cream Cheese Muffins, or Morning Glory Muffins, I can't get enough.
So what happens when you combine a glazed donut and a muffin into one breakfast food?
I suddenly find myself in love with it. That's what.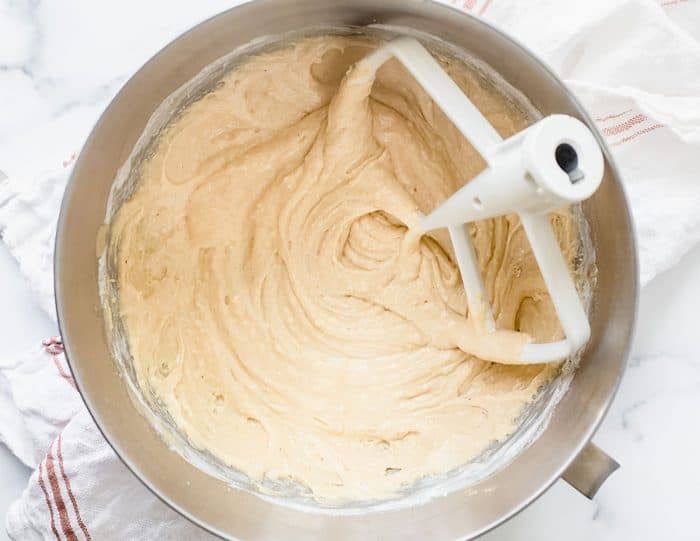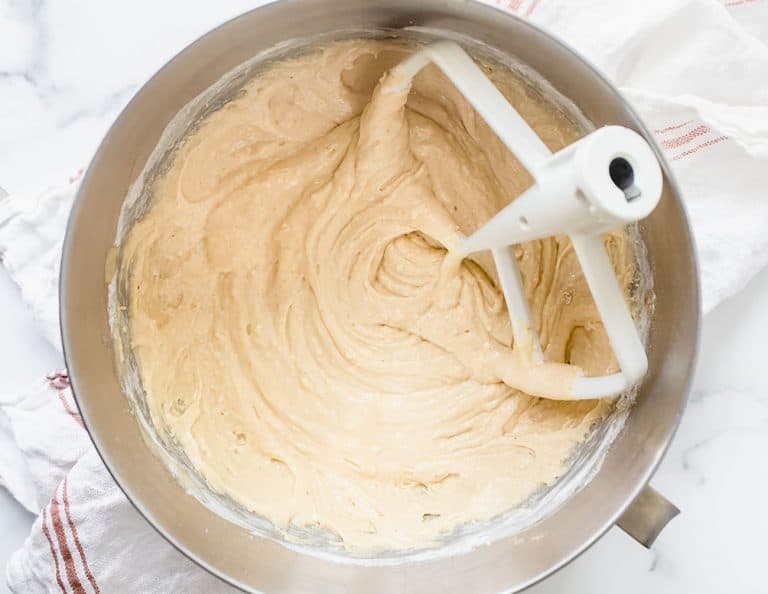 WHAT ARE DONUT MUFFINS?
If you've never had a donut muffin before, you might be thinking, "But Jamie, what is a donut muffin?"
Have you ever had a baked donut? A donut muffin is basically that same batter, just baked in a muffin tin instead of a donut pan.
No donut pan? Don't want to buy one? No problem.
These Glazed Donut Muffins are a take on a classic glazed donut. I dipped the tops (twice!) in a sweet donut glaze. They're cakey with a slightly dense crumb and oh so perfect with a sugary vanilla-infused glaze.
Sure, you could just dip them in the glaze once. But you know I like to be a little extra, so I just had to double dip mine.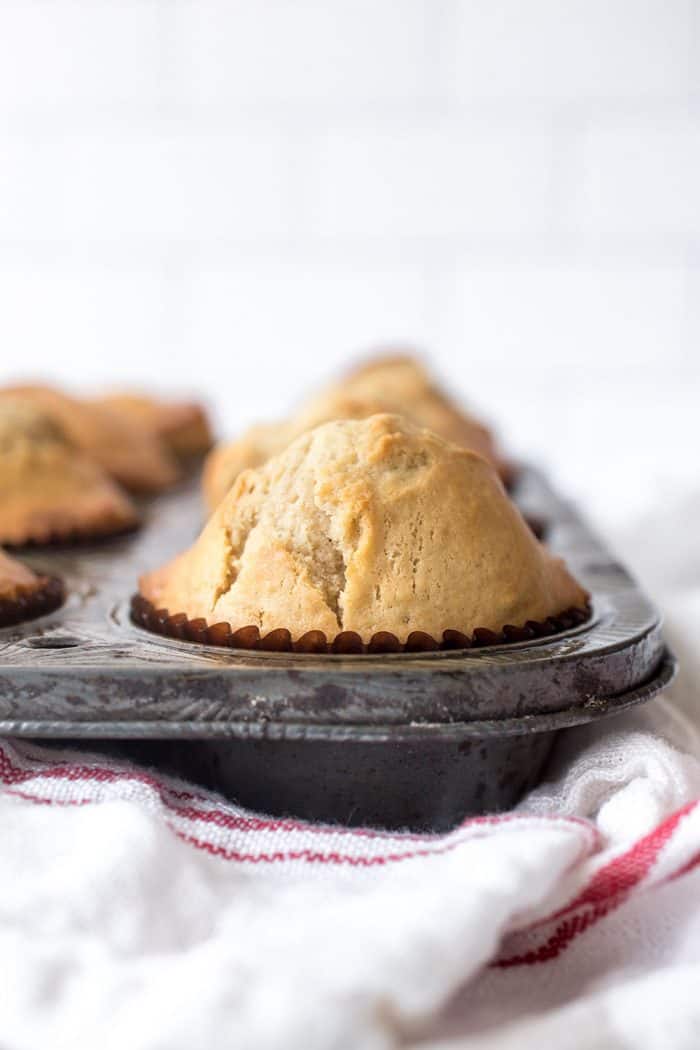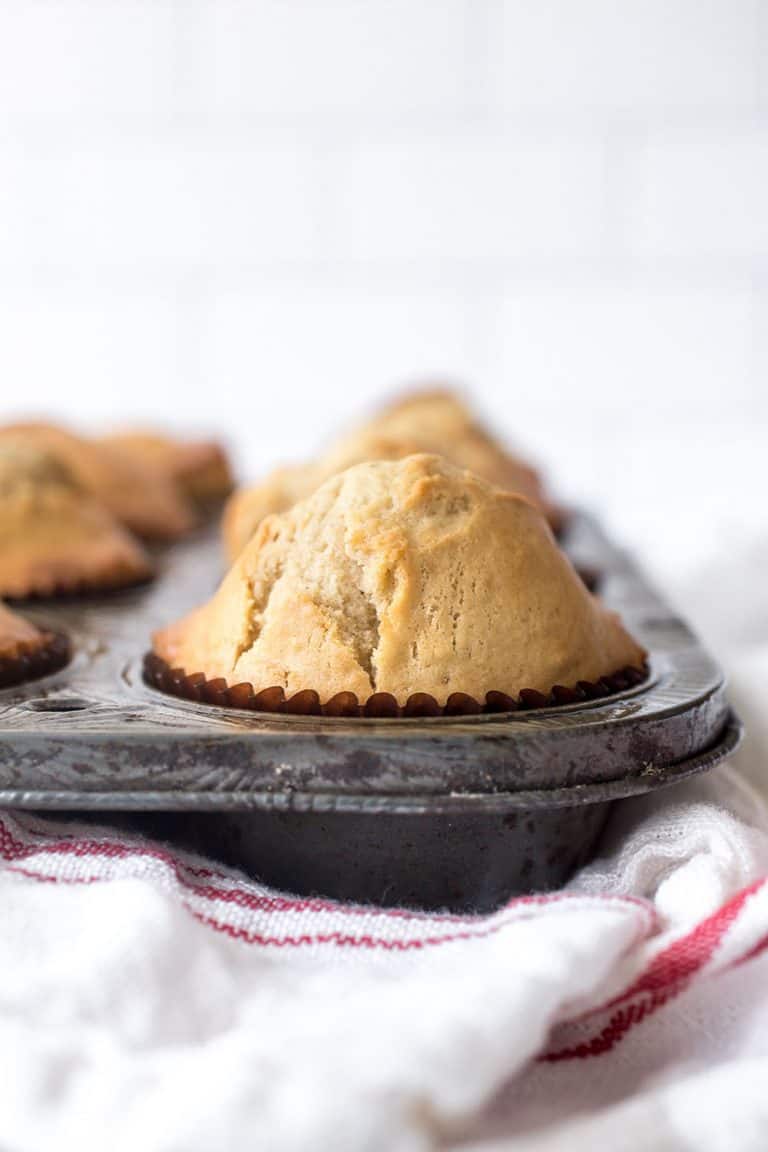 HOW TO MAKE GLAZED DONUT MUFFINS
To make these Glazed Donut Muffins, cream together the butter, oil and both sugars until smooth.
You can do this by hand with a wooden spoon, but I don't really want to put in that kind of a workout, so I just do this with my electric mixer.
Next, add the eggs, followed by the leaveners and spices.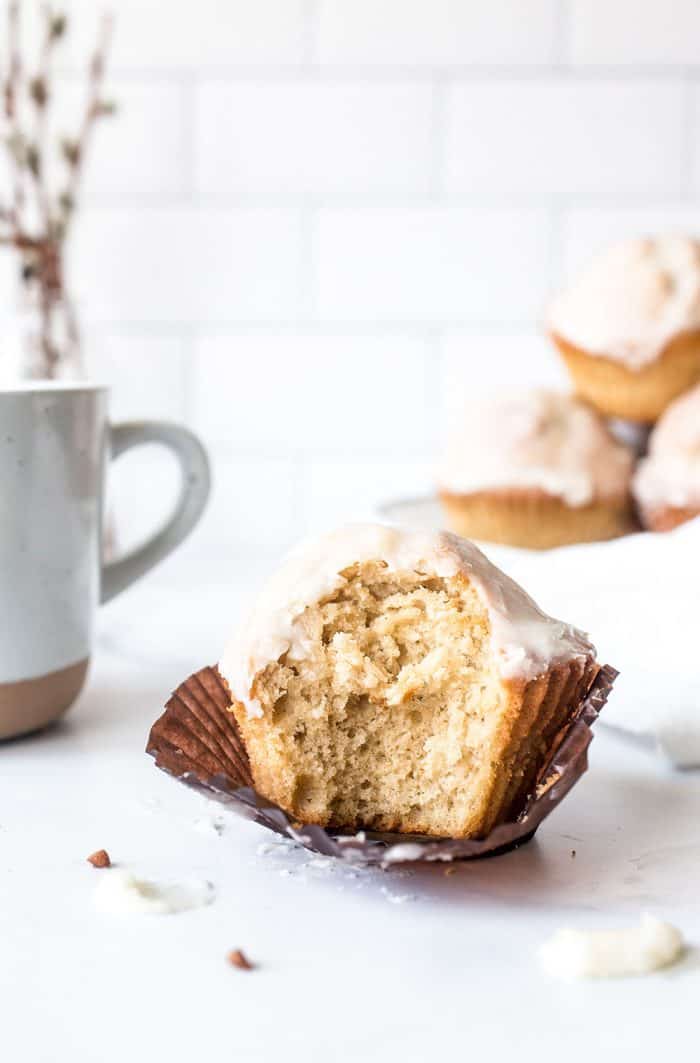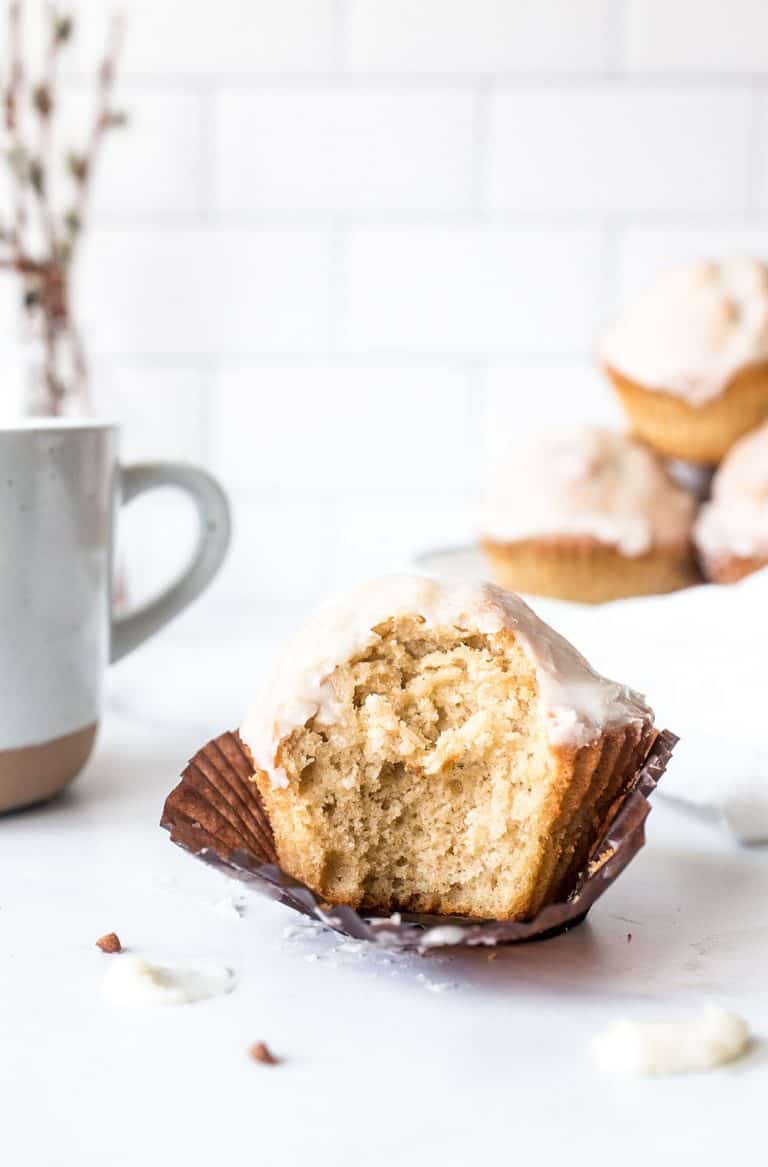 To finish up the batter, add the flour alternately with the milk, making sure to begin and end with the flour. This is a method used a lot when making cake batter, too.
Fill the muffin tins with the batter and bake.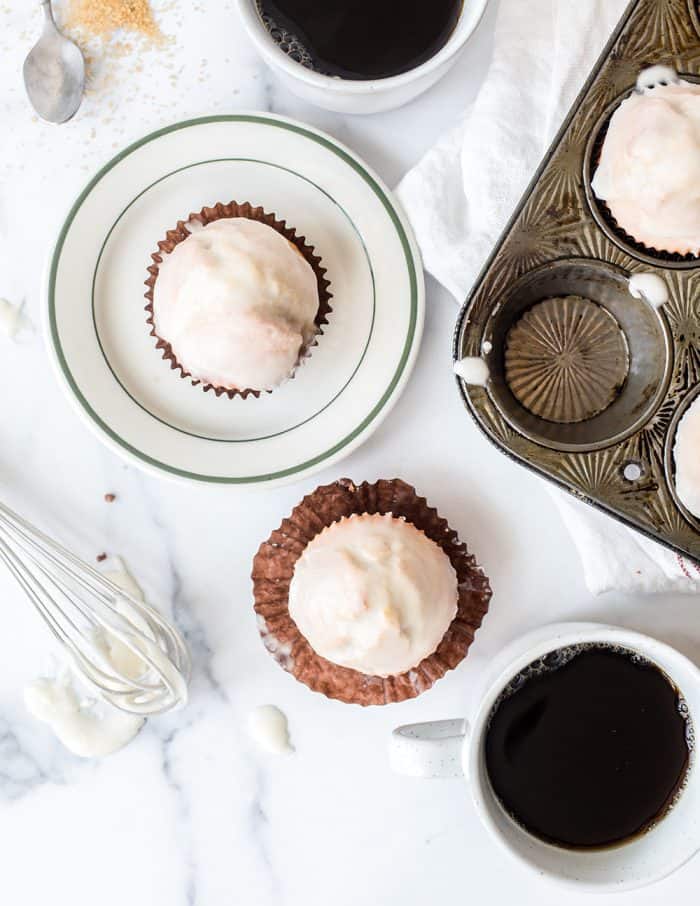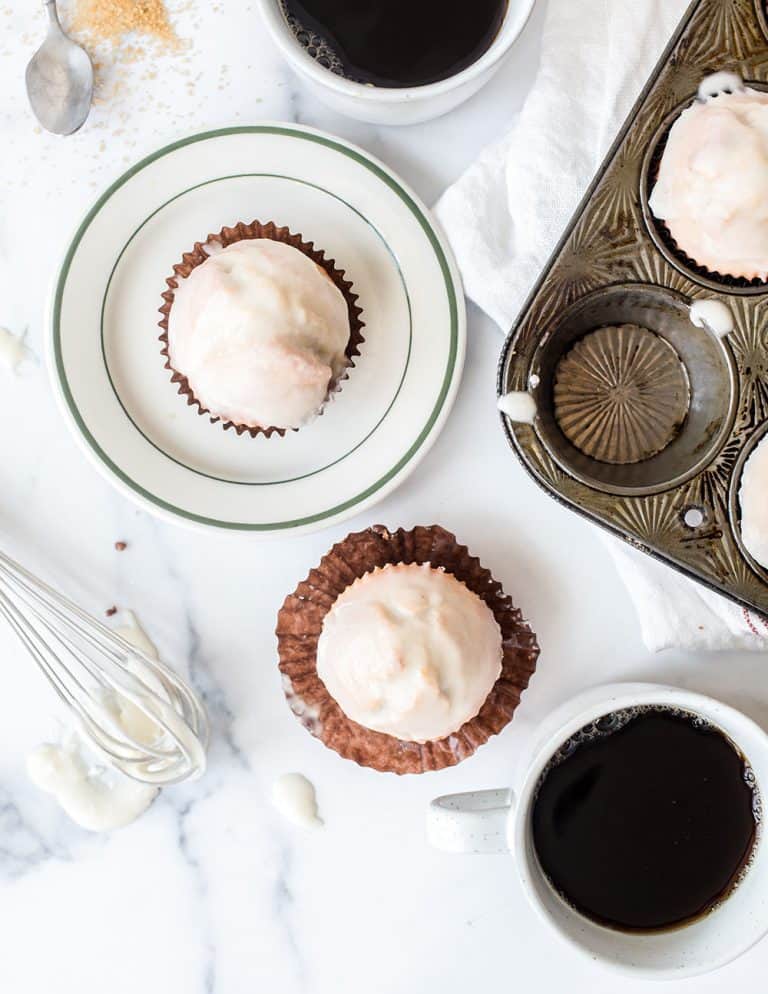 While the donut muffins bake, whisk together the glaze. Let the muffins cool slightly before dipping the tops into the glaze.
Let the glaze harden and then decide if you want to go for the double dip. You know I always do.
You can let these Glazed Donut Muffins cool completely before serving, but they're really amazing when served still slightly warm.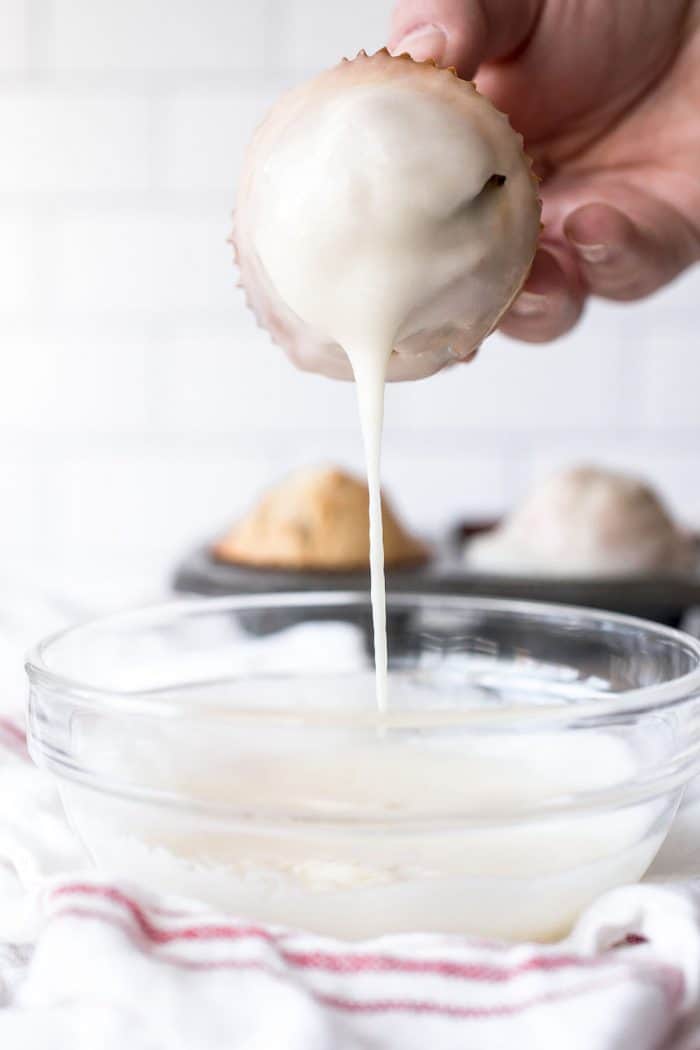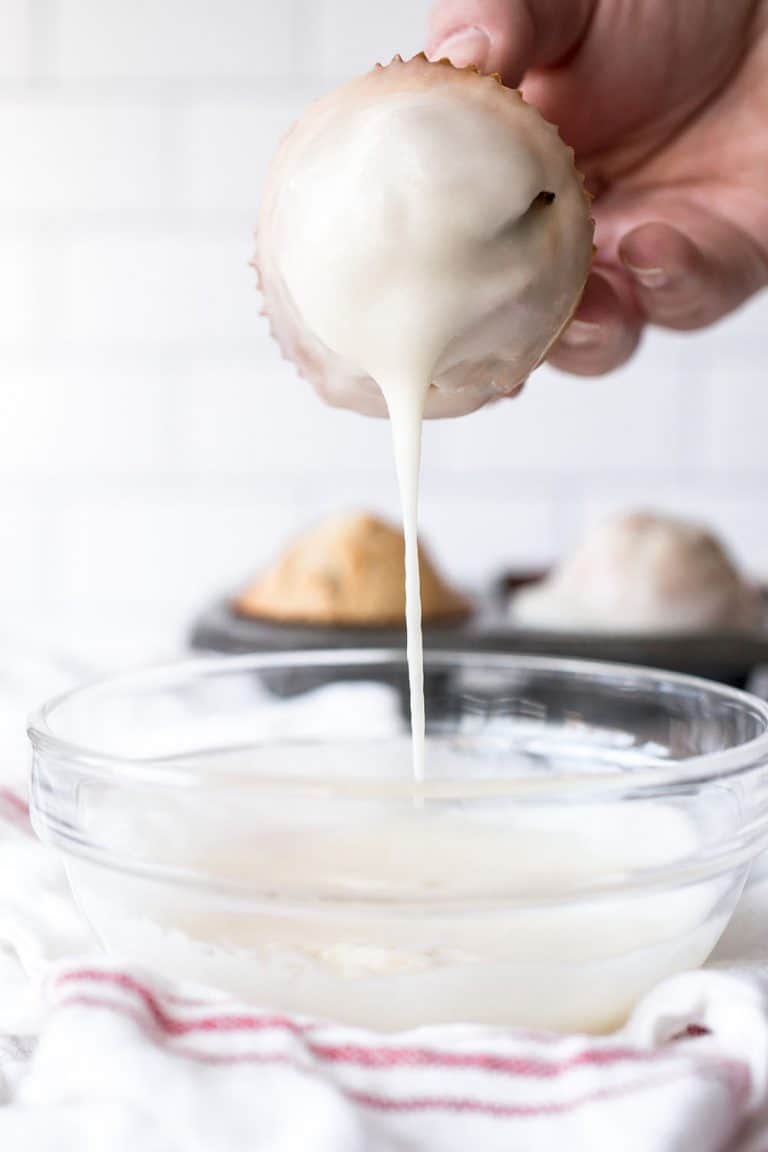 HOW TO STORE DONUT MUFFINS
Leftover Glazed Donut Muffins can be stored in an airtight container at room temperature for about a day.
If you want to store them longer, I recommend freezing them.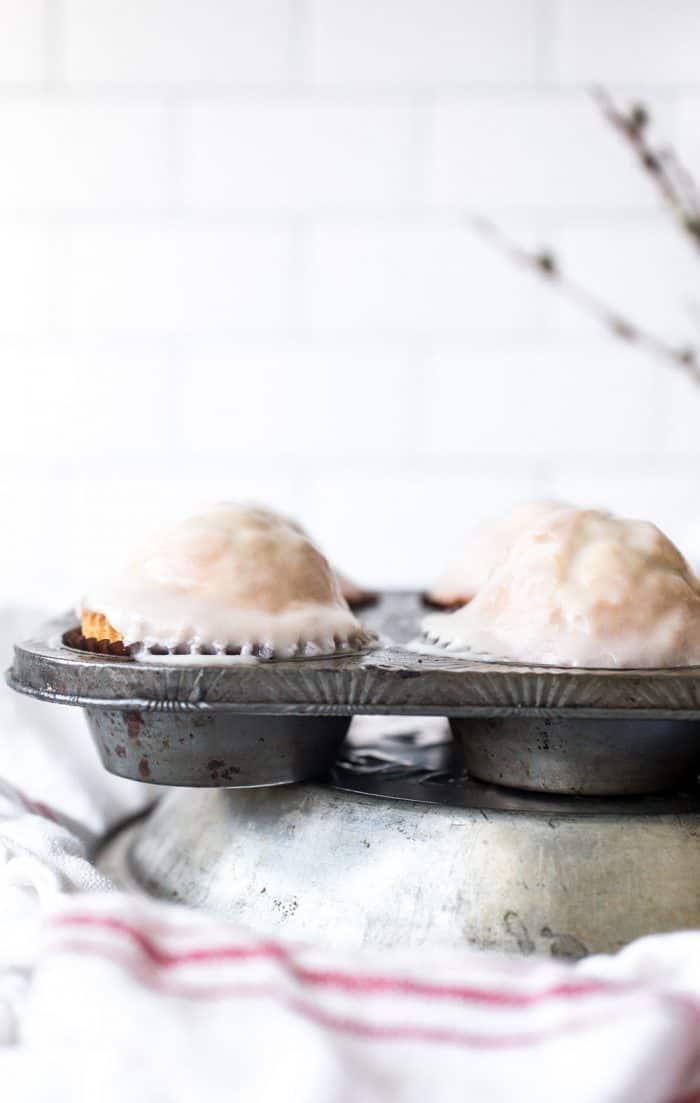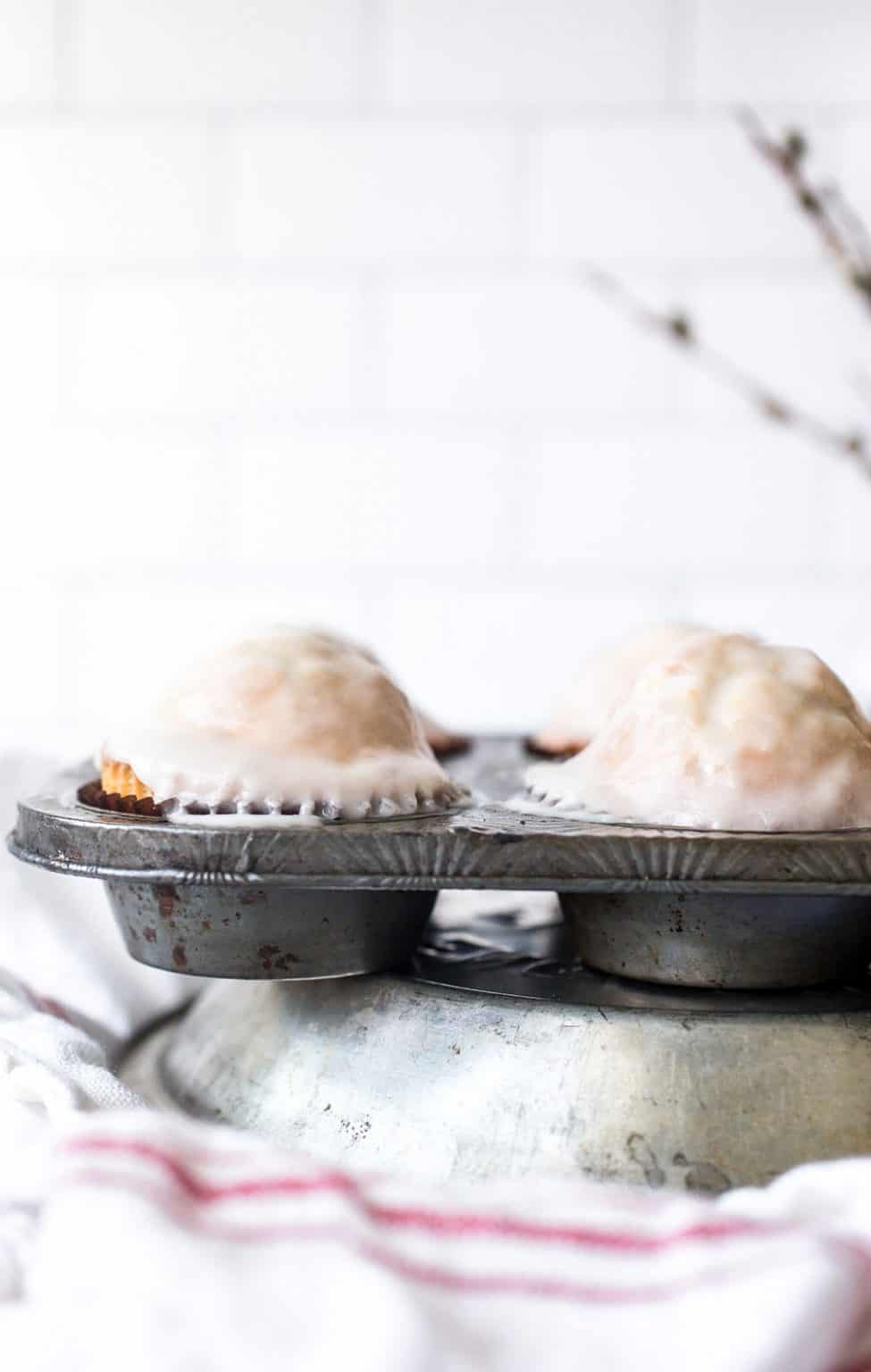 Pop the donut muffins in a freezer-safe zip-top bag and toss the bag in the freezer.
Then you have a craving for a donut muffin, you can grab one and microwave it for 30-60 seconds before enjoying.