Chocolate Zucchini Muffins are rich, delicious and loaded with flavor. Have 'em for breakfast all week long. Every morning is better with chocolate!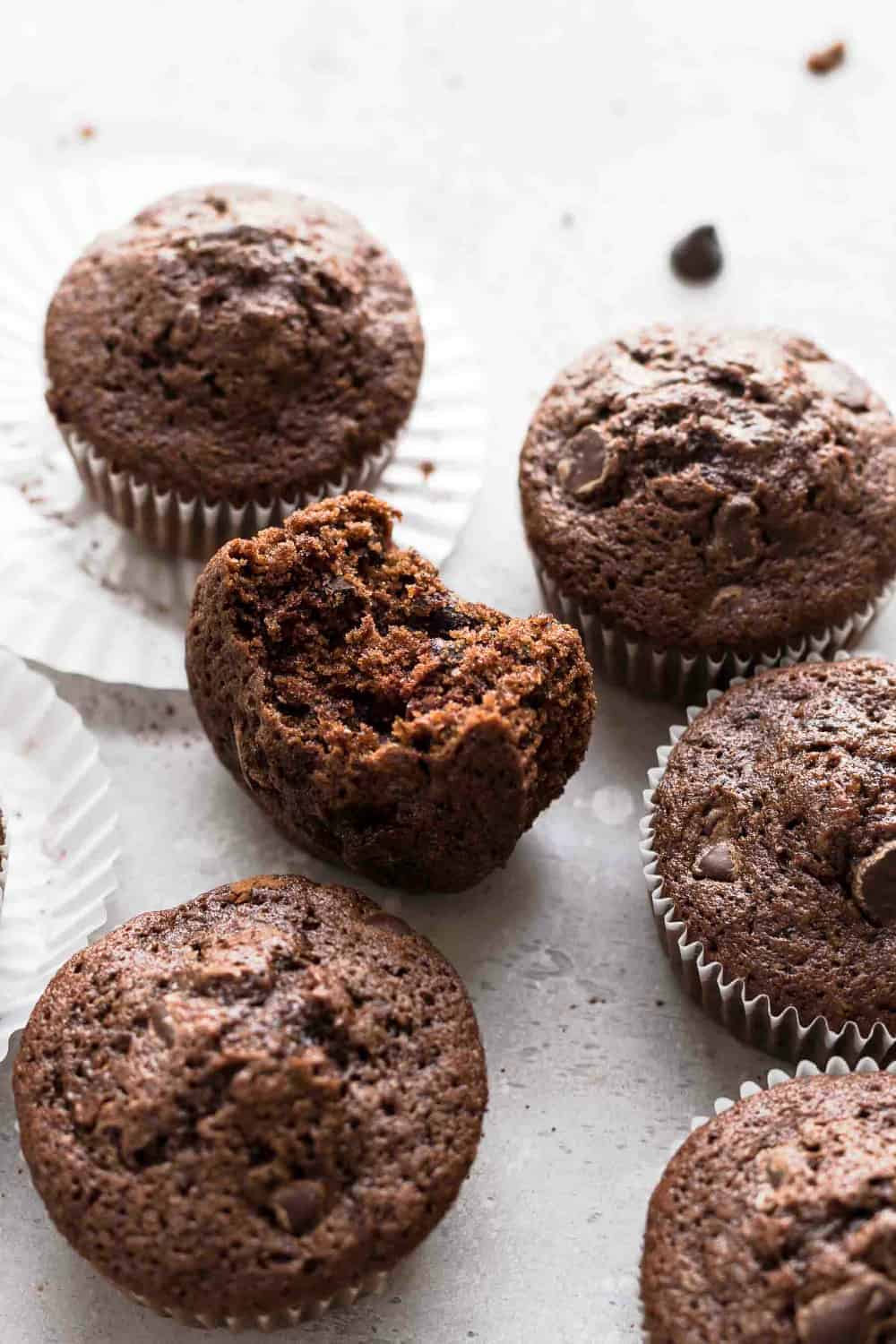 Folks, I feel like we've FINALLY made it to summer in Ohio. And get this, we've had about 5 days straight without rain!
We took advantage of the gorgeous weather this weekend and set Elle and her friend up with a lemonade and cupcake stand.
I mean, who can refuse a couple of cute kiddos selling adorably packaged chocolate cupcakes with delicious buttercream frosting and lemonade? Clearly, no one because the girls sold out in less than 2 hours.
She earned $20 and I'm pretty sure we've ignited her entrepreneurial spirit because we're already prepping for her next dessert sale! We're thinking mini cheesecakes and my favorite chocolate chip cookies along with these chocolate zucchini muffins.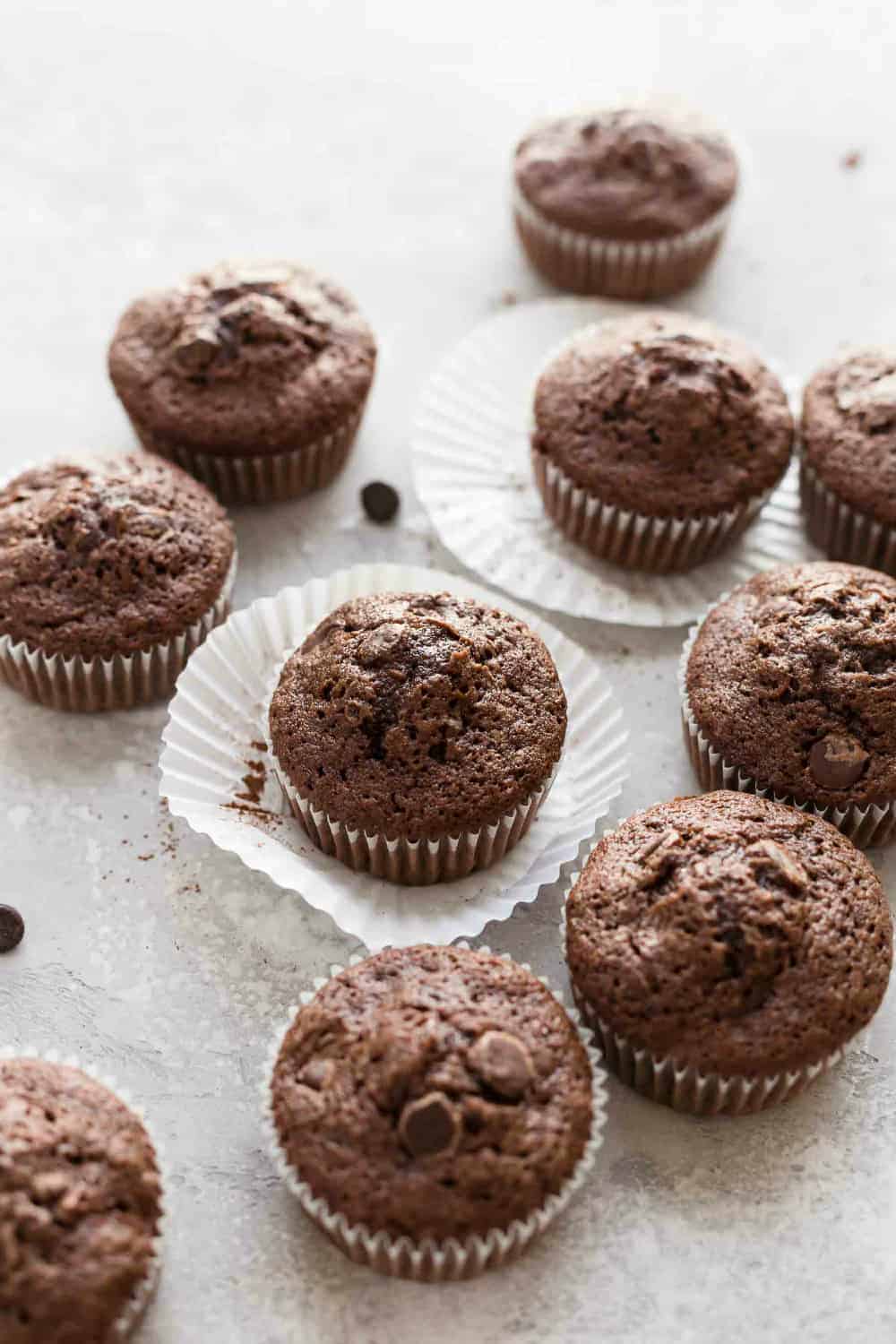 TIPS FOR BAKING WITH ZUCCHINI
As soon as the weather warms up, I get way into zucchini. From Lemon Zucchini Cake to Zucchini Cookies, I fully believe zucchini belongs in allllllll the baked goods.
Don't believe me? Take a look at these 10 Zucchini Desserts and I bet you'll change your mind.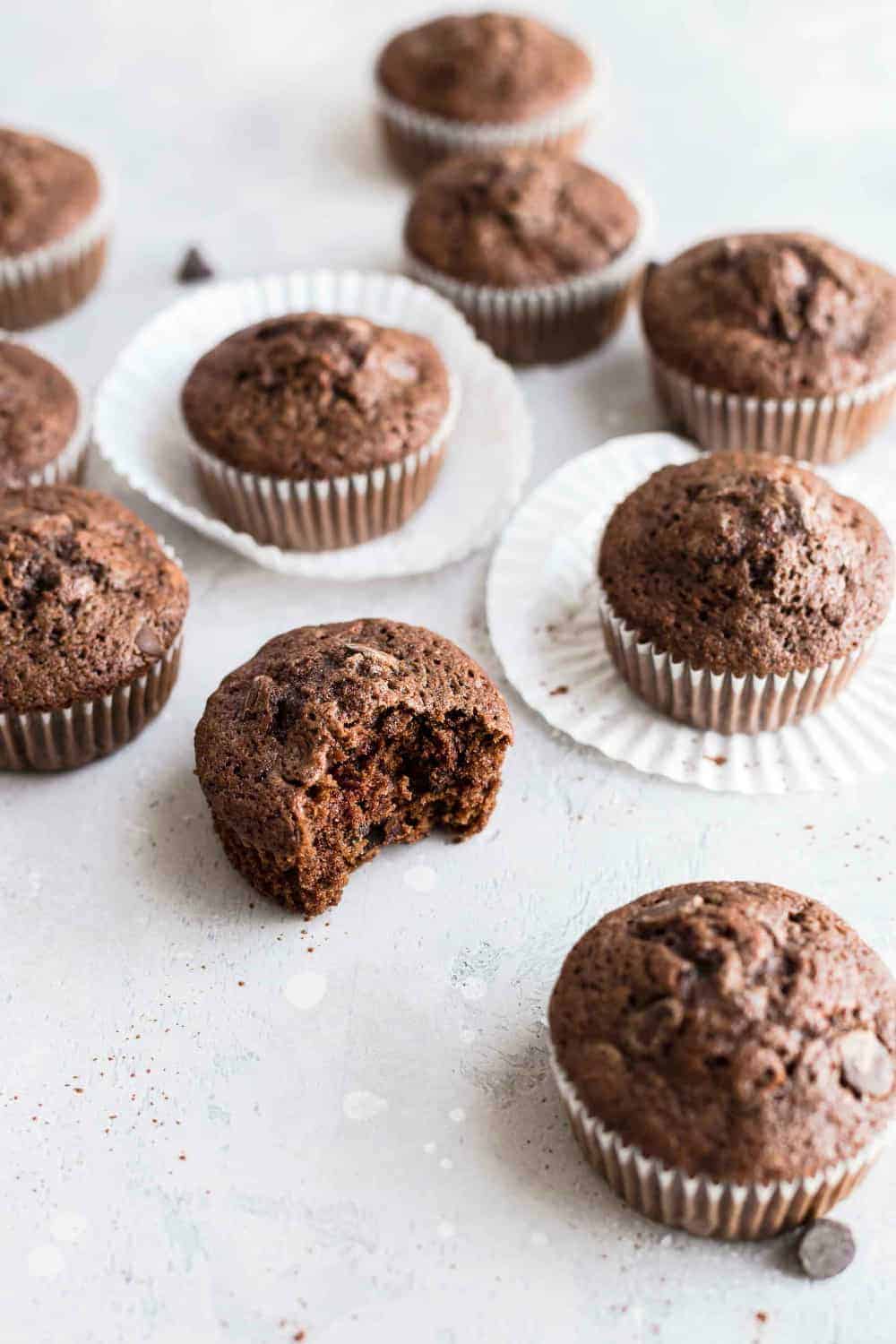 Zucchini is perfect for adding to baked goods because the delicate flavor allows it to blend in perfectly with sweet cake or bread batters. It also keeps baked goods moist without having to add a lot of extra oil or fat to the recipe.
Everyone has come across a giant zucchini or two during the summer. You know what I'm talking about – zucchini that got left a bit too long on the vine and are a little too fibrous to enjoy on their own.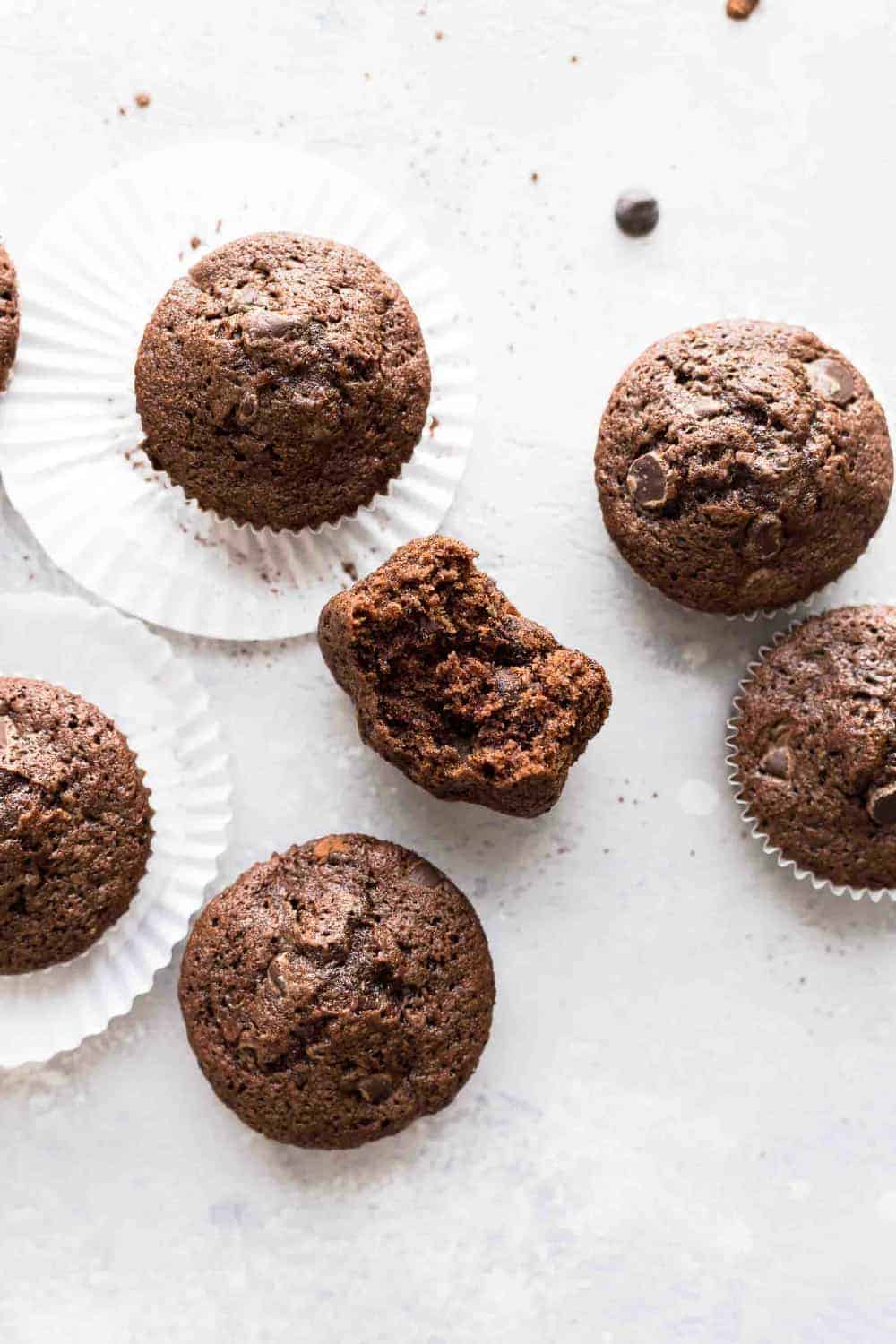 Those big zucchini are perfect for baking!
Whenever I bake with zucchini, whether it be in a cake or in zucchini muffins, I always grate it super fine because it practically disappears into the batter. Most of the time, you probably wouldn't even know it's there if you can't see it!
My dad, who is not fond of the green squash, noshed down a couple of these Chocolate Zucchini Muffins in a matter minutes, and proclaimed them freaking delicious.
And I have to say, I totally agree with him.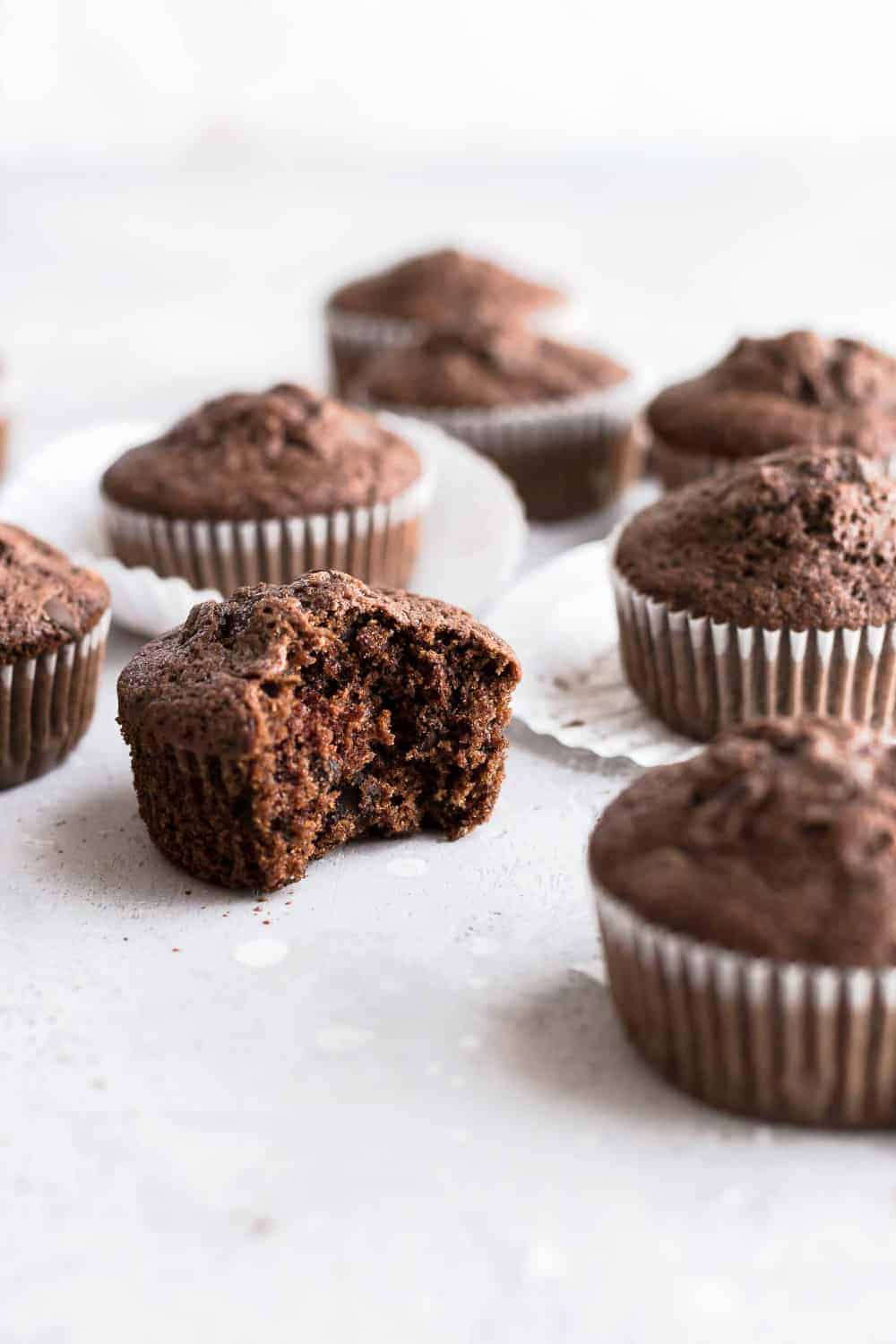 THE BEST DOUBLE CHOCOLATE ZUCCHINI MUFFINS
So let's talk about these Chocolate Zucchini Muffins. They're honestly one of the best muffins that I've ever made. And that's a tall order, given I run a baking website.
Chocolate Zucchini Muffins could easily be called "Double Chocolate Zucchini Muffins" because the chocolate batter is packed with chocolate chips.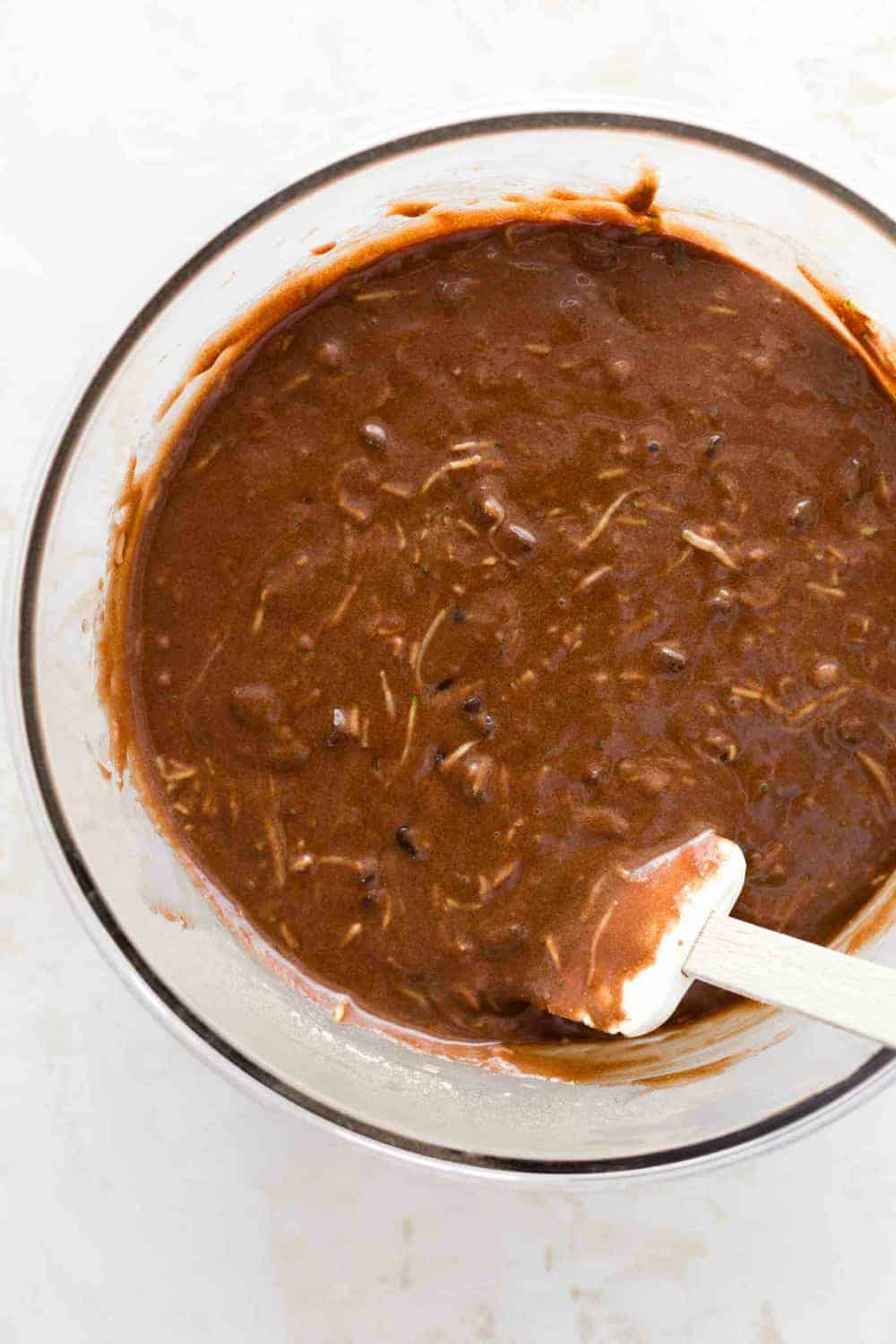 You read that right! They are full of chocolate flavor from using cocoa powder and two types of chocolate chips, and the texture is simply amazing thanks to the zucchini.
They're absolutely perfect for sneaking some veggies into a chocolate lover.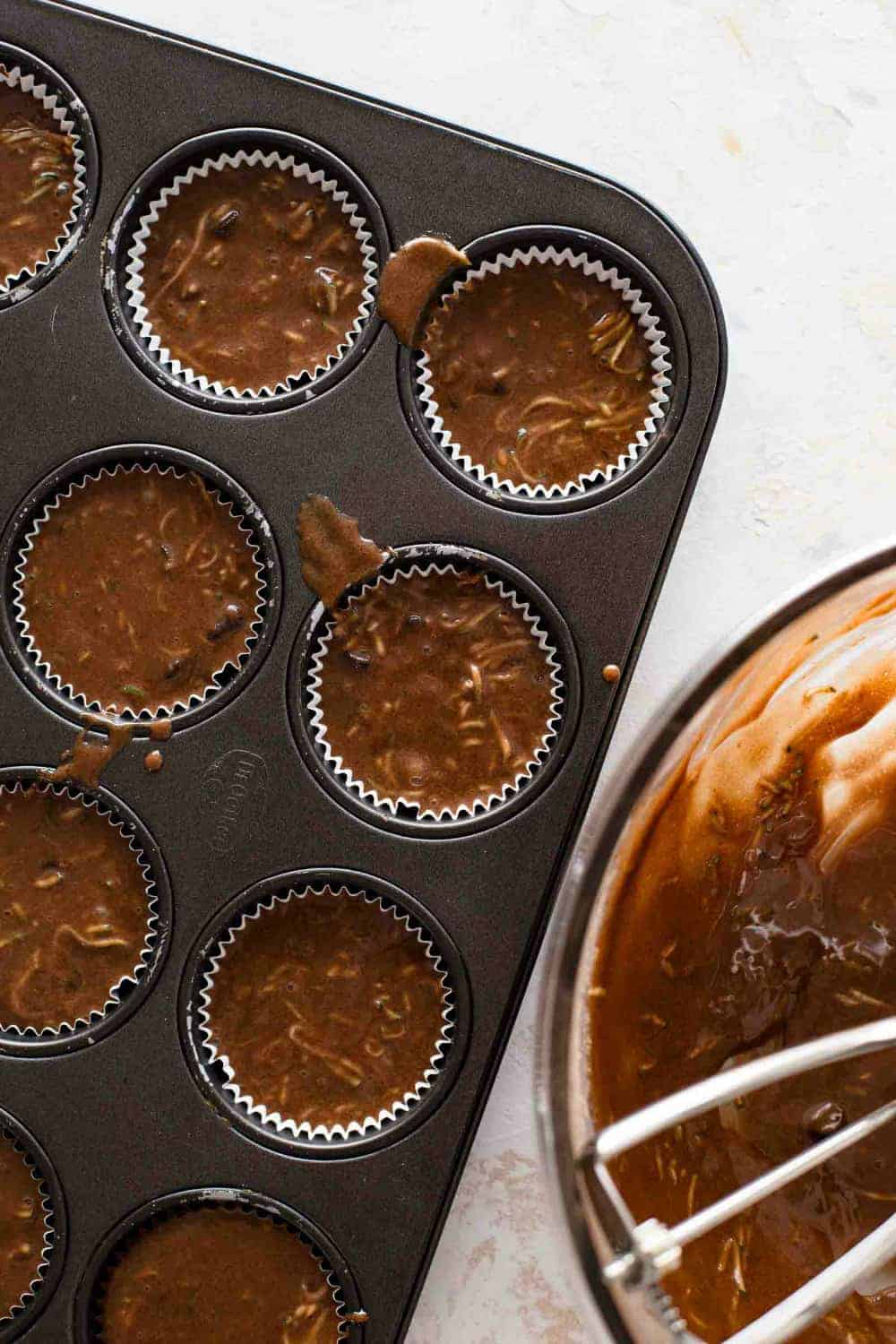 These Chocolate Zucchini Muffins will last about 3 days at room temperature in an airtight container. You can also freeze them for easy breakfasts later.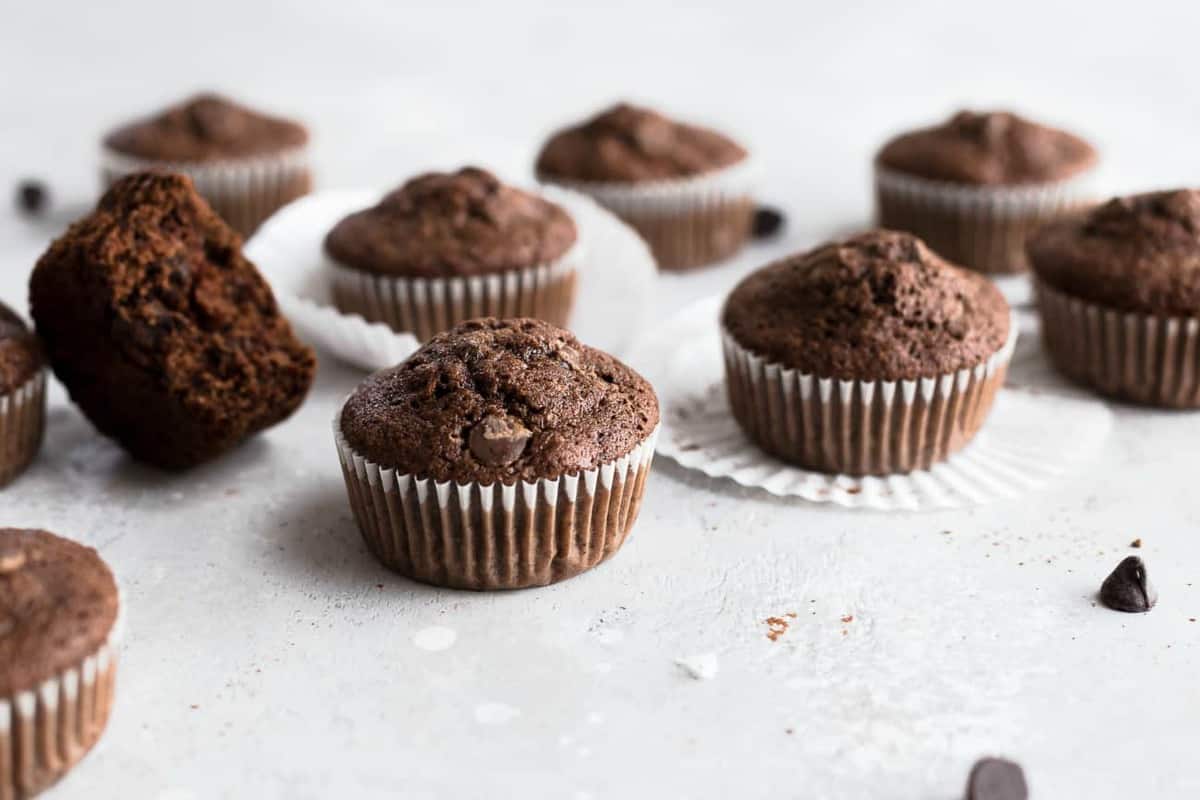 When you're ready to eat one, just pop it in the microwave straight from the freezer for about 30 seconds to 1 minute for a warm muffin breakfast on the go.
I mean, who wouldn't want a warm, chocolatey muffin for breakfast?