Homemade Strawberry Lemonade is sweet, tart, and perfectly refreshing. Just add vodka for a delicious summertime cocktail!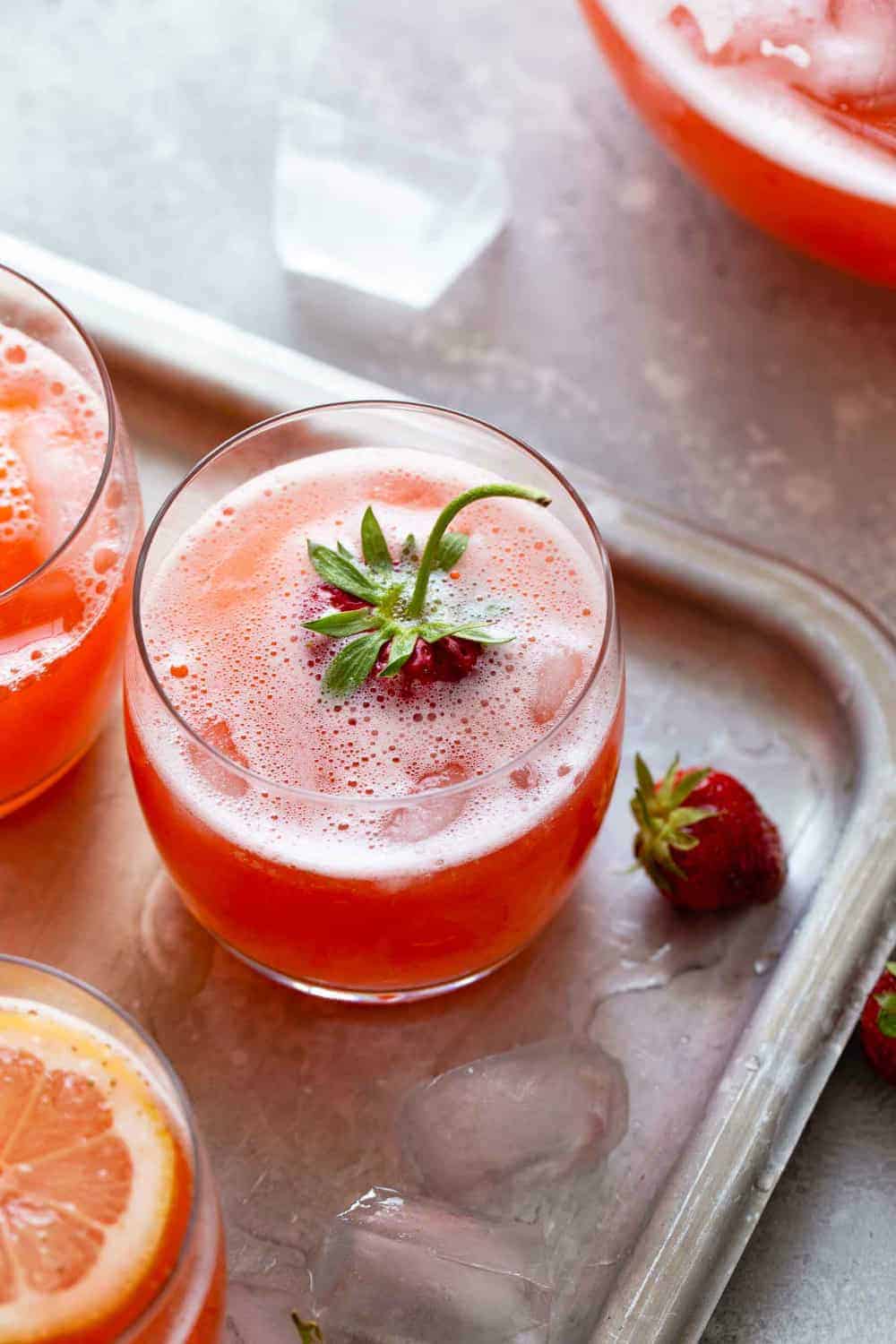 One of my very favorite things about summer is strawberry season.
Our local market sells the sweetest, juiciest, locally grown berries, but this year, my step-mom wanted to take Elle strawberry picking for the first time.
So we loaded up the babe and our rain boots and headed to a small farm about a half hour away from home.
It had been raining for weeks at that point, so we weren't really sure what to expect, but the sweetest farmer escorted us to a spot that was free of mud puddles – which highly disappointed Elle, but was full of ripe strawberries just waiting to be picked.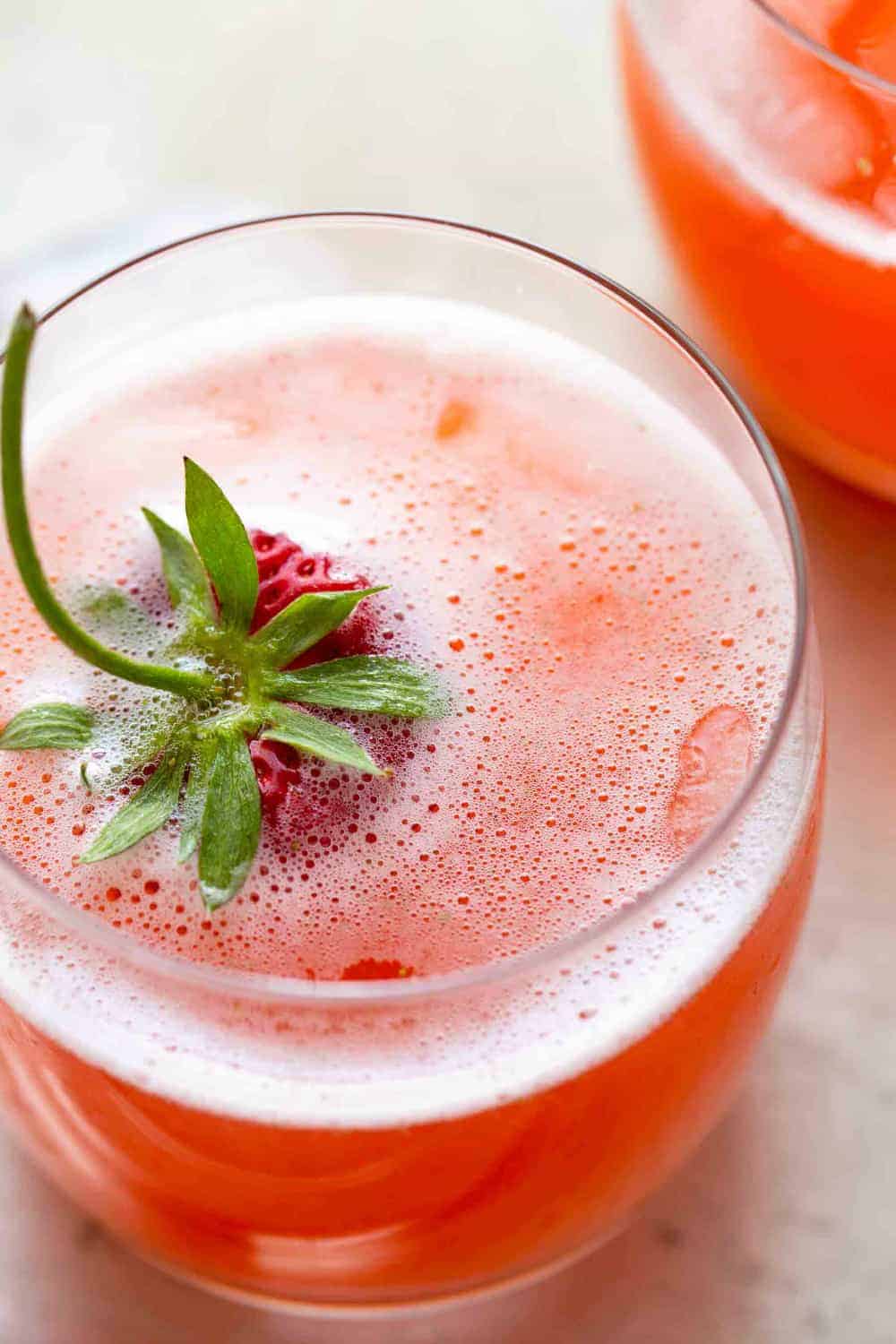 We filled our buckets to the brim and then stopped by a couple of local farm stands for more summer staples like fresh corn, asparagus, peaches and watermelon.
When we got home, I realized we may have went a little overboard with the strawberry picking, so I immediately cleaned them and came up with a game plan.
Some were sliced and sprinkled with a bit of sugar for snacking and strawberry shortcake. Some were chopped for fresh strawberry bread and easy strawberry cupcakes.
We also reserved a bunch of the berries for homemade strawberry lemonade because Eric and Elle recently fell in love with the Freckled Lemonade at Red Robin. This is a homemade version that tastes so much better if I do say so myself!
But if you're short on time, you could always just add the strawberry puree to your fave store-bought lemonade for a little semi-homemade shortcut. Been there, done that.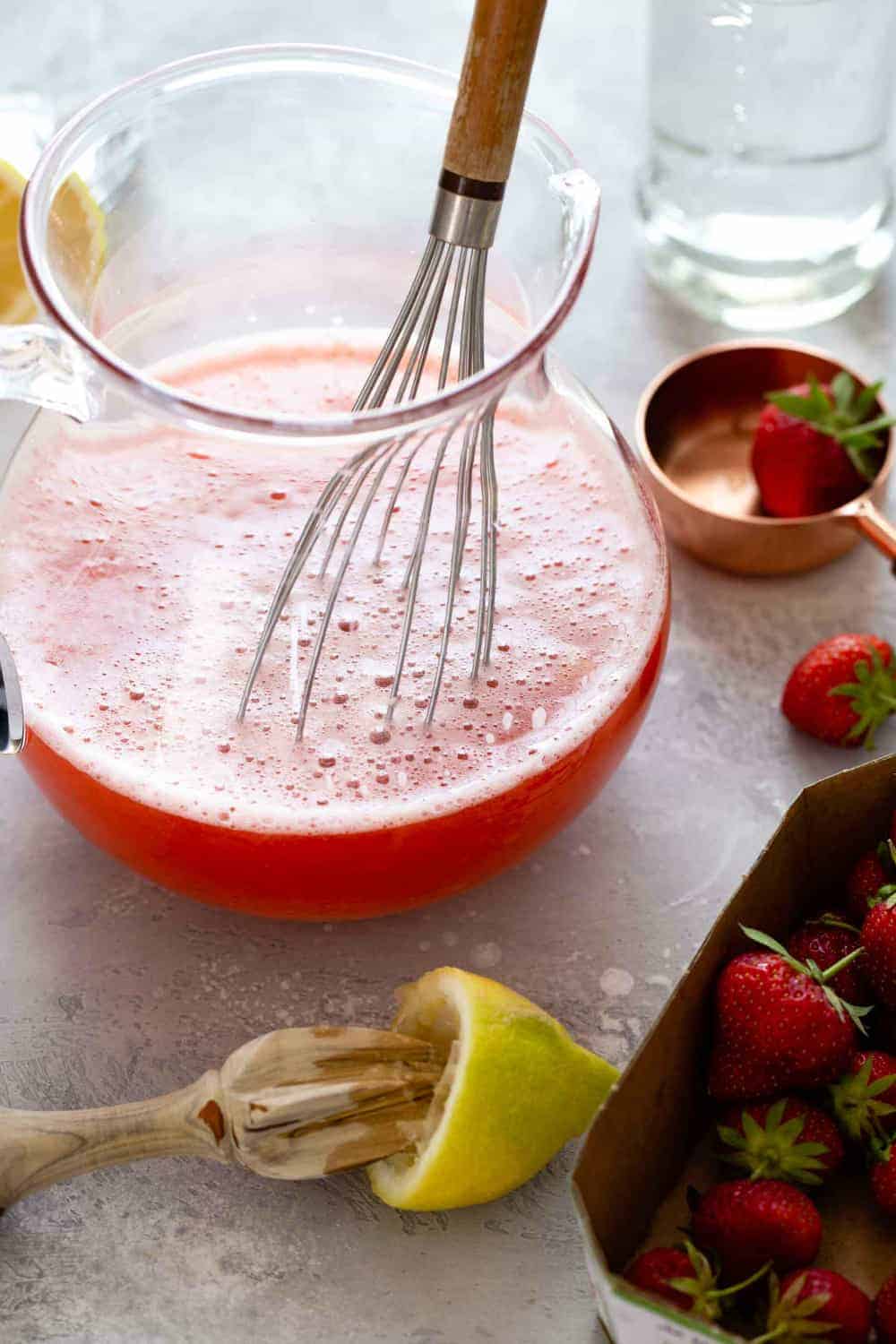 HOMEMADE STRAWBERRY LEMONADE WITH A BOOZY KICK
If you know me at all, you know that I don't drink much and that I'm pretty much the definition of, for lack of a better word – a lightweight.
But I'm also addicted to those cute miniature bottles of liqueur that are readily available at my favorite market.
It's sort of a collection habit that I have. I'm always finding ways to mix them into ganache and homemade buttercream frosting.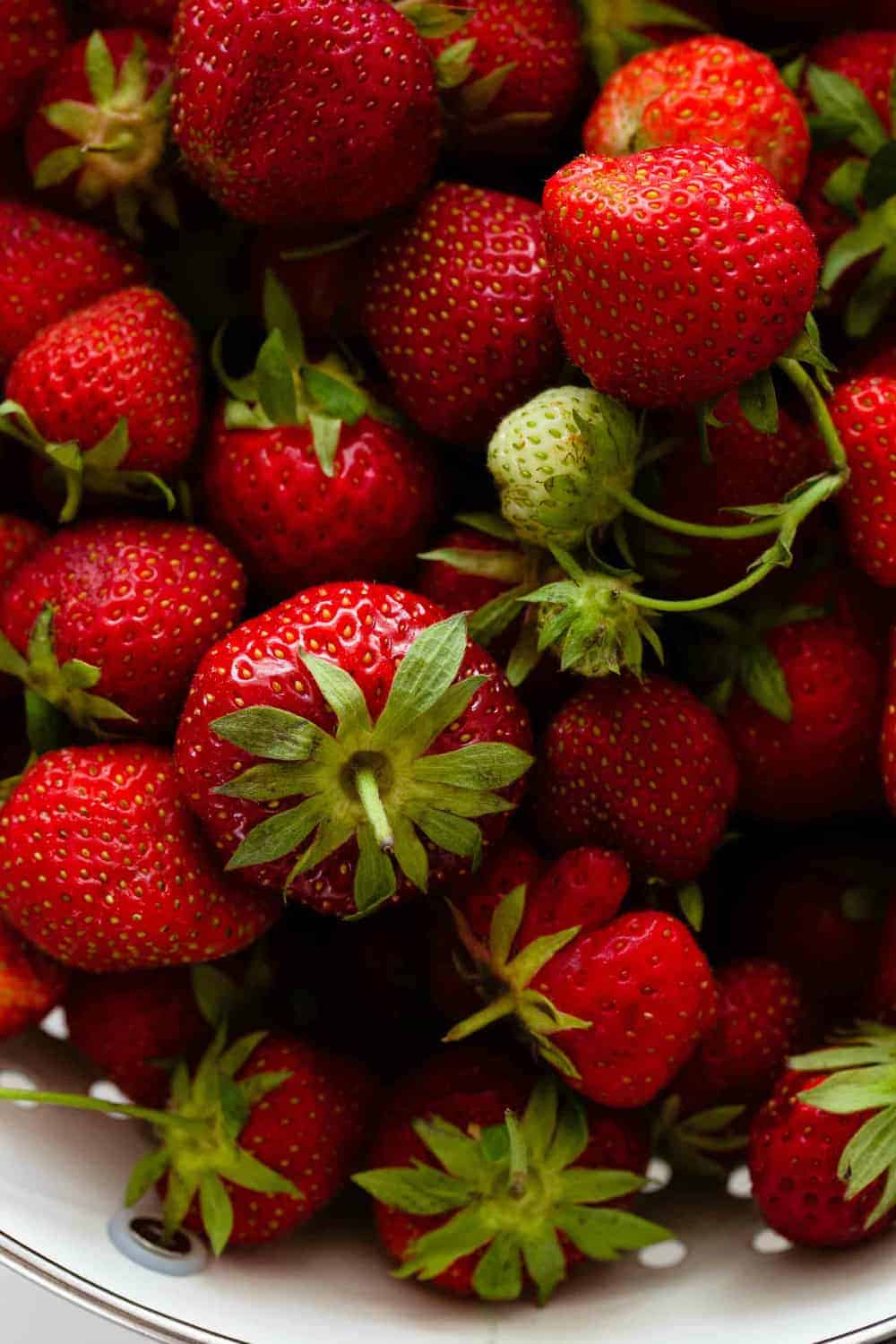 I may not drink much, but as soon as it gets hot outside, I start looking for ways to chill out and create some refreshing adult beverages for my friends.
Everything from frozen cherry mojitos to citrus rosemary vodka spritzers and mason jar margaritas are fair game for summer entertaining around here.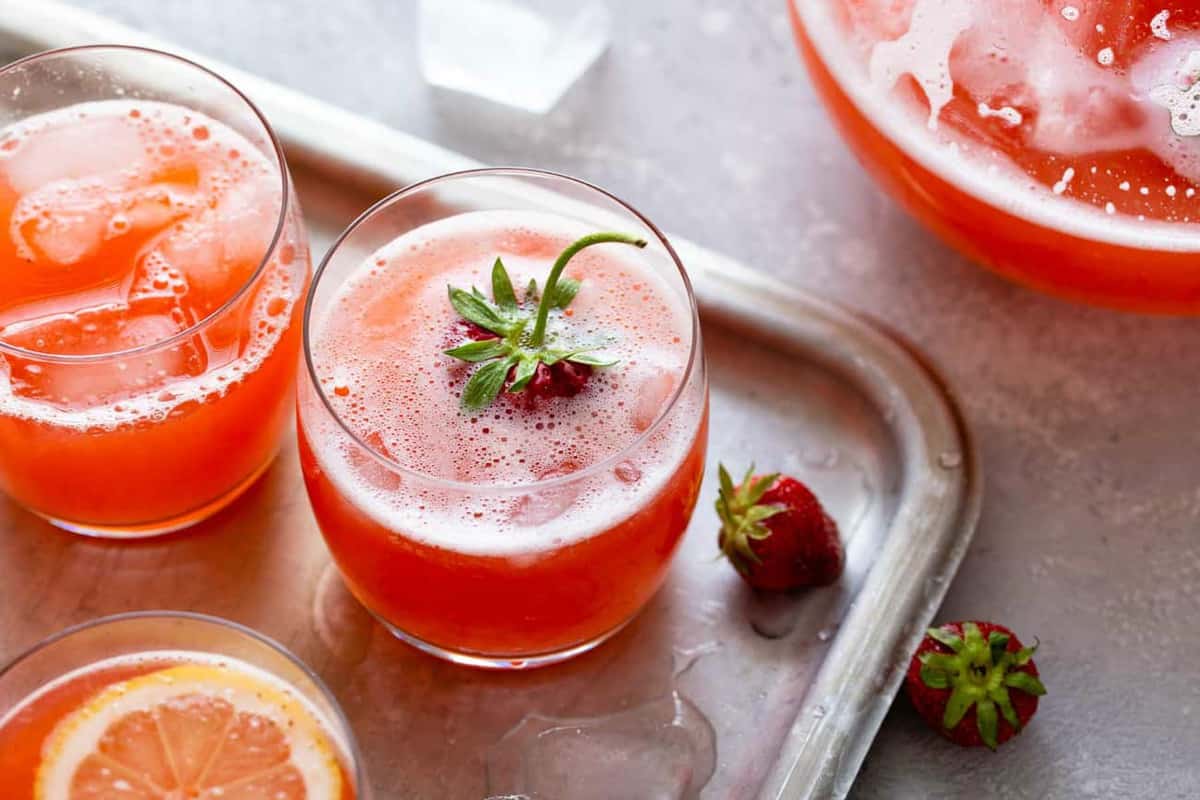 Adding a little vodka to this Homemade Strawberry Lemonade is one of my favorite summer moves. Not only because vodka pairs so perfectly with the tart and sweet flavor of the lemonade, but because it's also equally delicious without the alcohol!
It would be easy to divide the Strawberry Lemonade in half and only spike part of it, or make a double batch so you can have one of each at your summer cookout.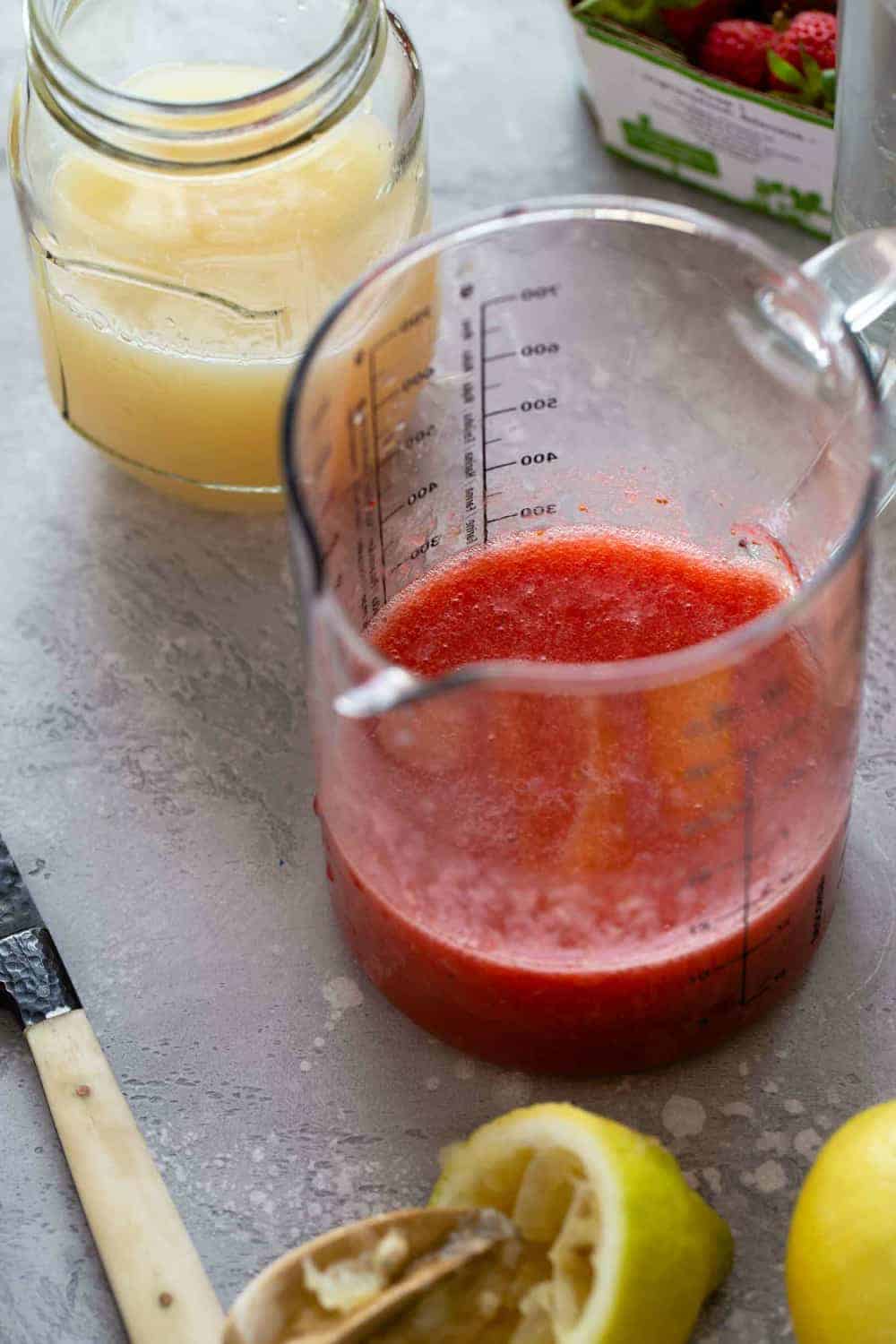 HOW TO MAKE STRAWBERRY LEMONADE
Making homemade lemonade is really way easier than you think. Making it with fruit is equally easy!
The key thing to making lemonade is making a simple syrup for the sweetness. Sugar won't dissolve in cold water, so using a simple syrup allows us to add sweetness without the lemonade being grainy.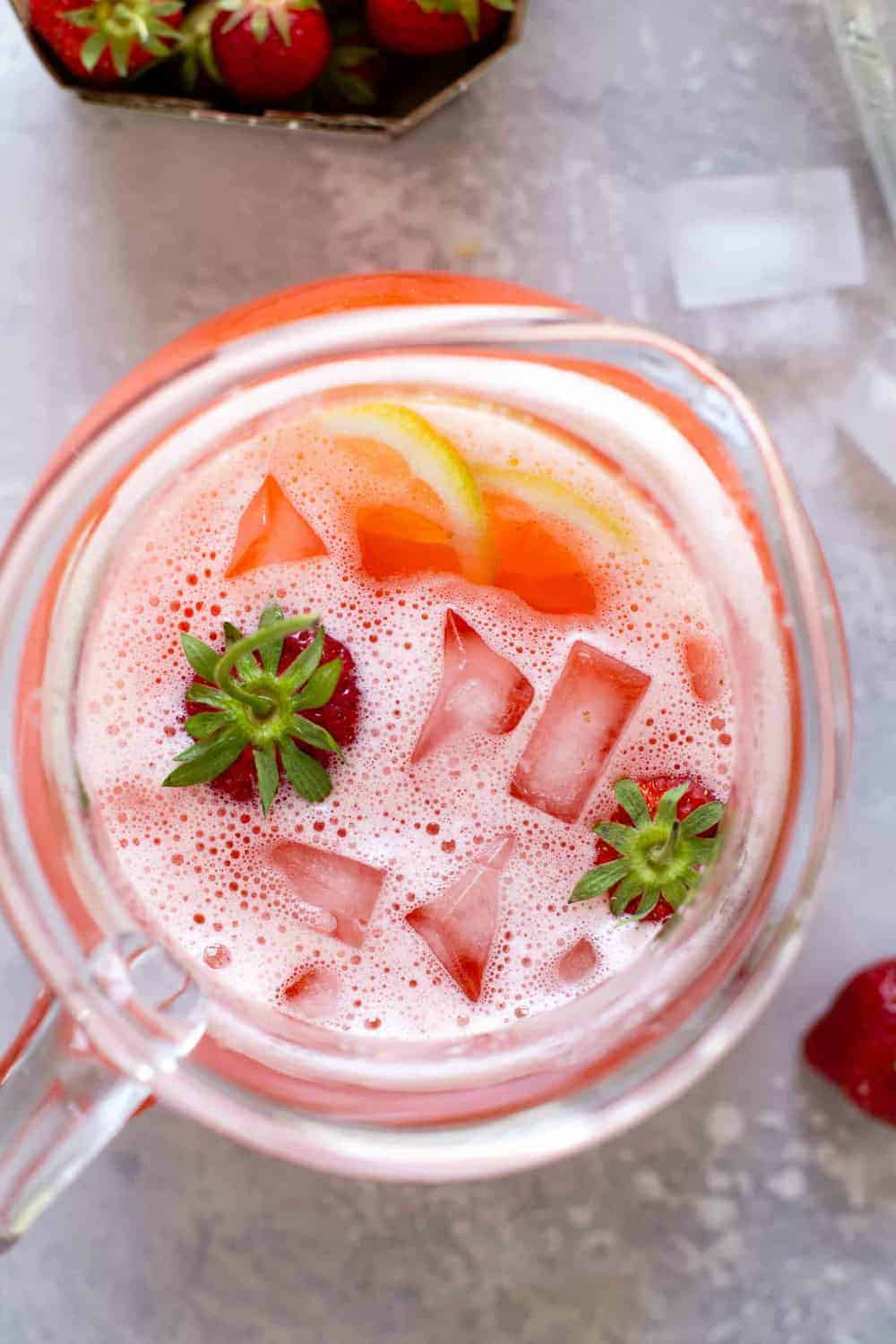 To make Strawberry Lemonade, all you need to do is puree fresh strawberries with some water and add that mixture to the syrup and lemon juice.
Then simply add as much water as you like. I like to add anywhere from 4-6 cups of water, depending on how sweet the berries are and how tart the lemons are that particular day.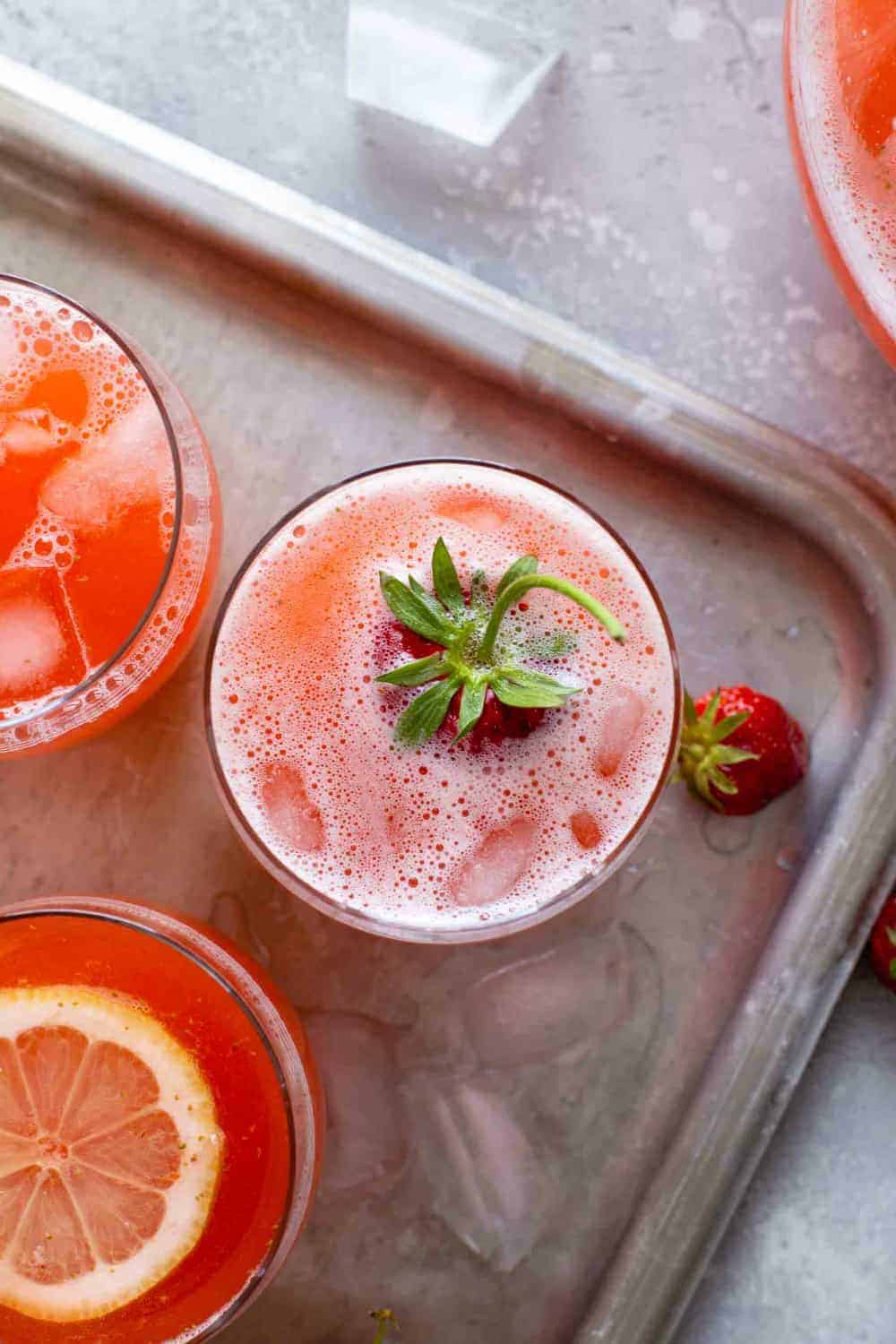 You can totally get creative and experiment with different fruit, too! I've made this recipe as raspberry lemonade and imagine that it would be pretty awesome with blueberries as well! So have fun and stay cool!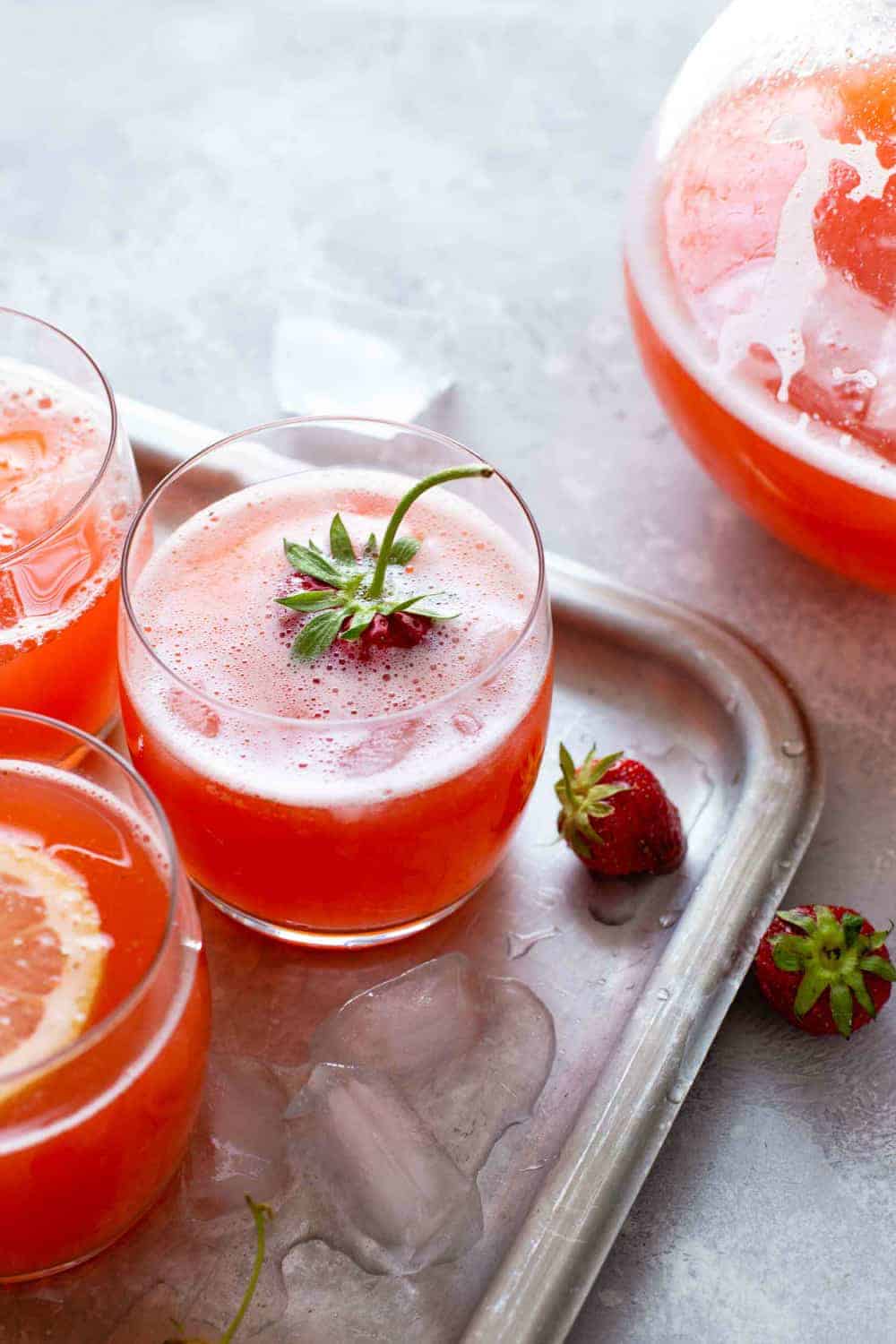 If you're looking for more delicious strawberry recipes, be sure to check out this easy puff pastry strawberry tart, this strawberry cream cheese tart, and these strawberry oatmeal bars.