This sweet and tart Raspberry Lemonade is the best way to beat the summer heat! Use fresh or frozen raspberries to make this easy homemade lemonade.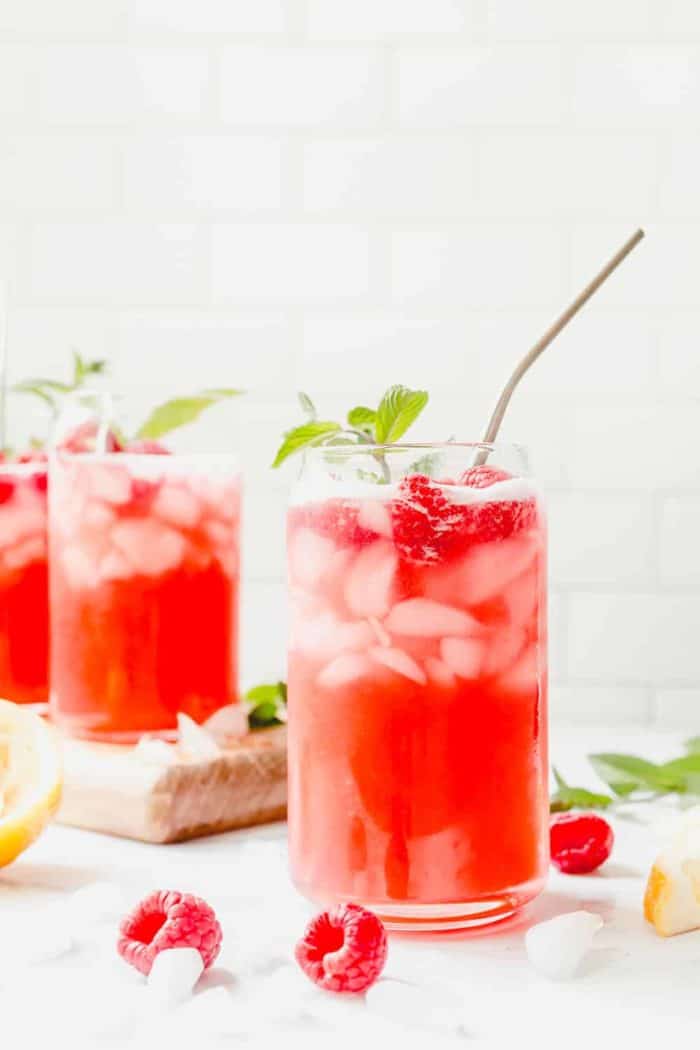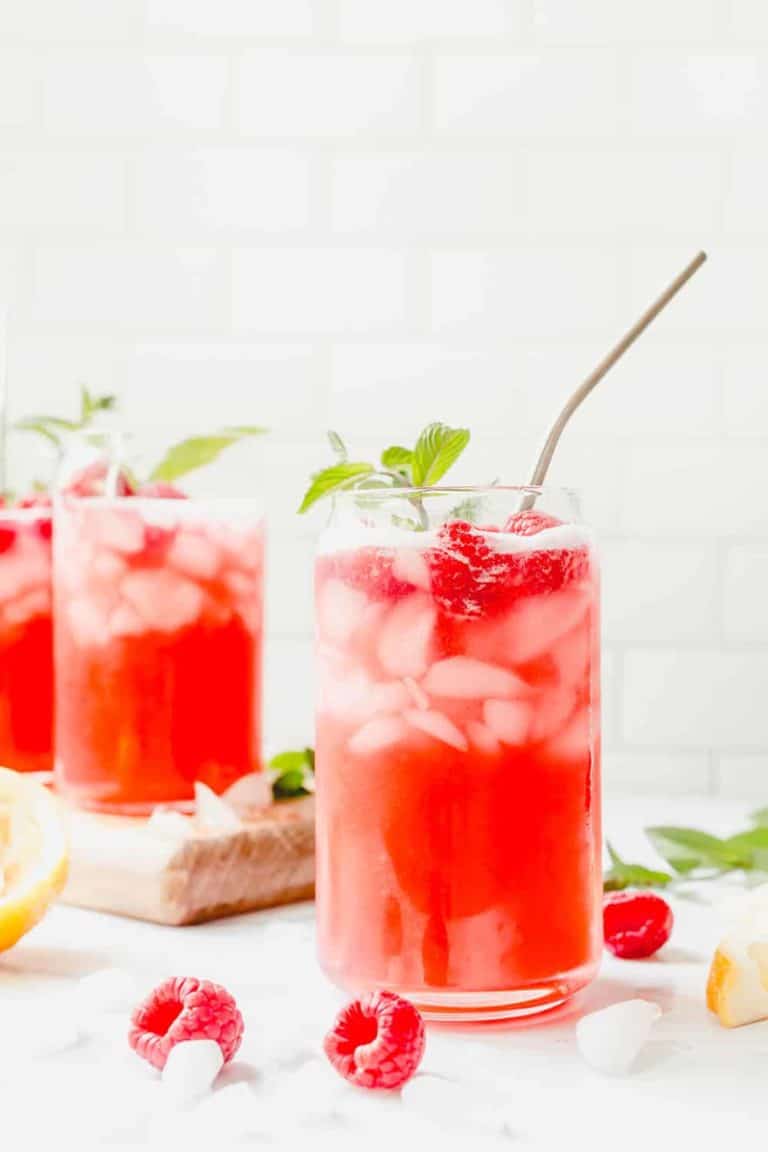 Last week, I had an Instacart delivery that left me with an excessive amount of lemons. The shopper mistakingly confused the lemons in my order for pounds instead of the actual number of lemons.
But hey, when life gives you lemons…
You make lemonade, right? Or in this case, Raspberry Lemonade.
And chicken piccata and microwave lemon curd and Blueberry Doughnut Muffins with a lemon glaze.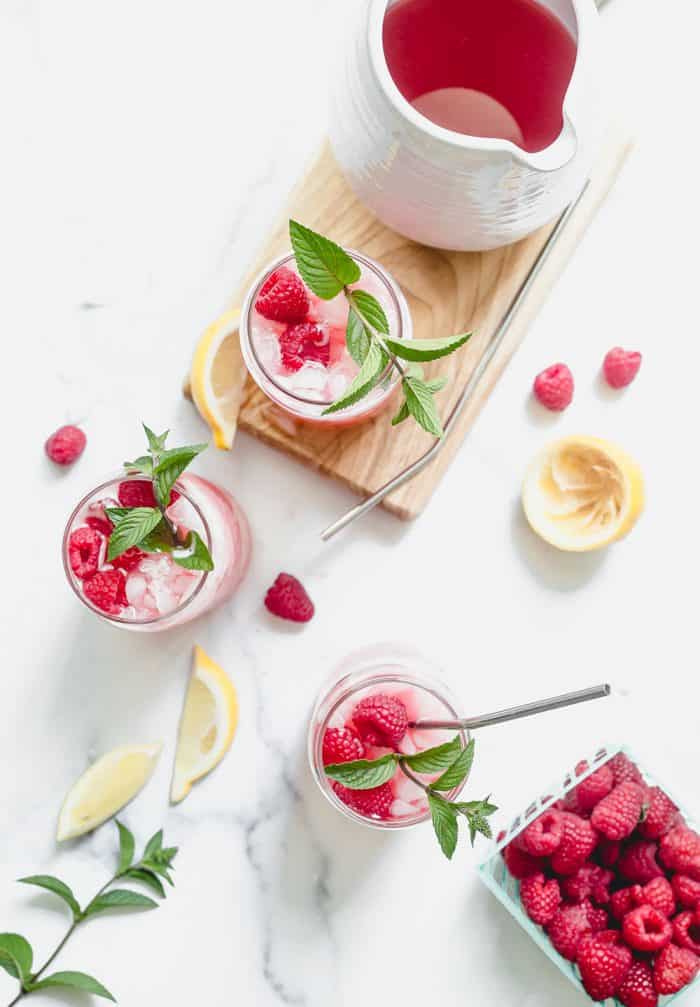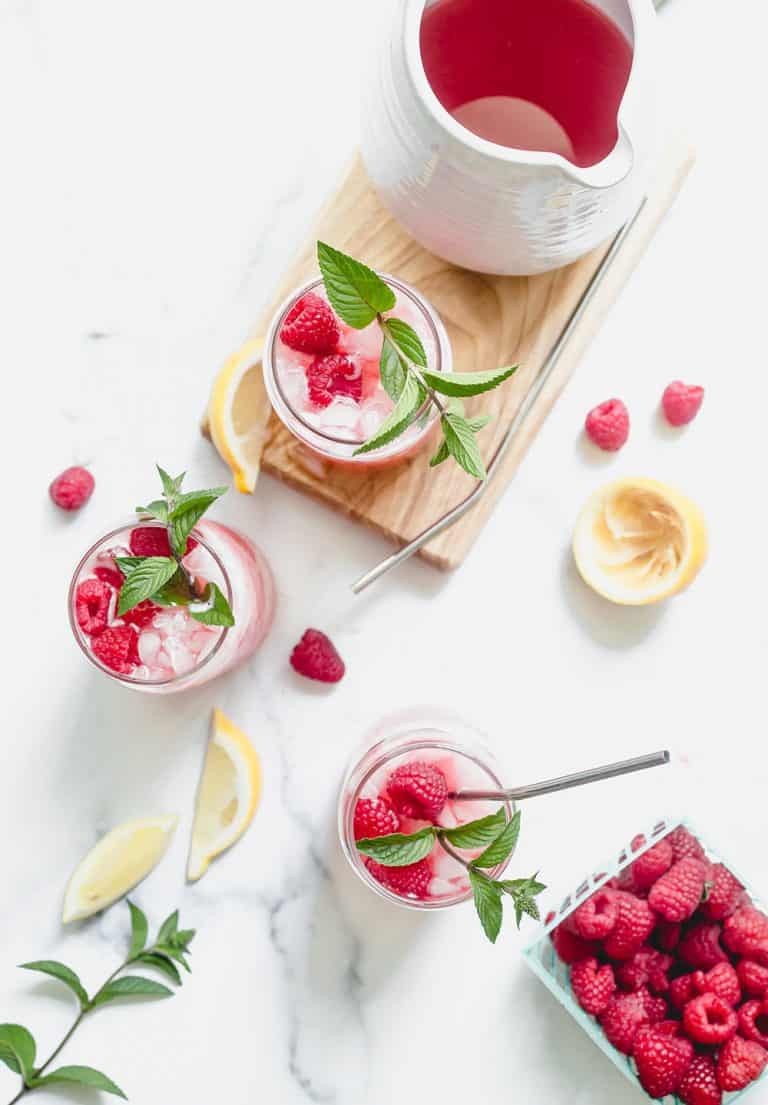 HOMEMADE LEMONADE IS EASIER THAN YOU THINK
I make fresh lemonade a lot during the summer months.
That probably makes me sound really fancy, but really – it's so easy and tastes so much better than any concentrated or powdered variety!
Here's the thing: Premade lemonade is almost always either too tart or too sweet. When you make it yourself, you can get the balance of sweet and tart just right.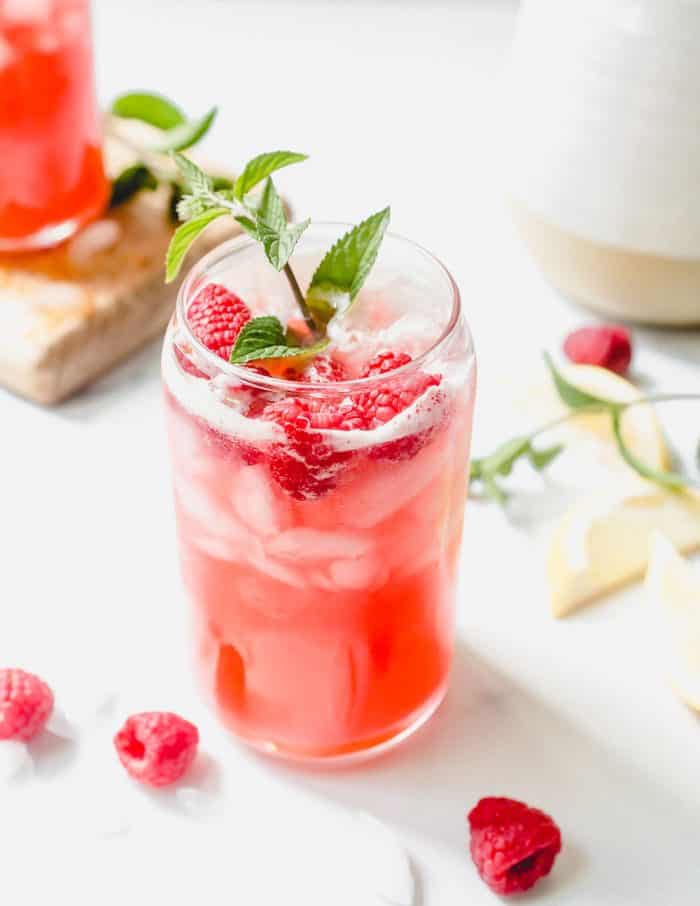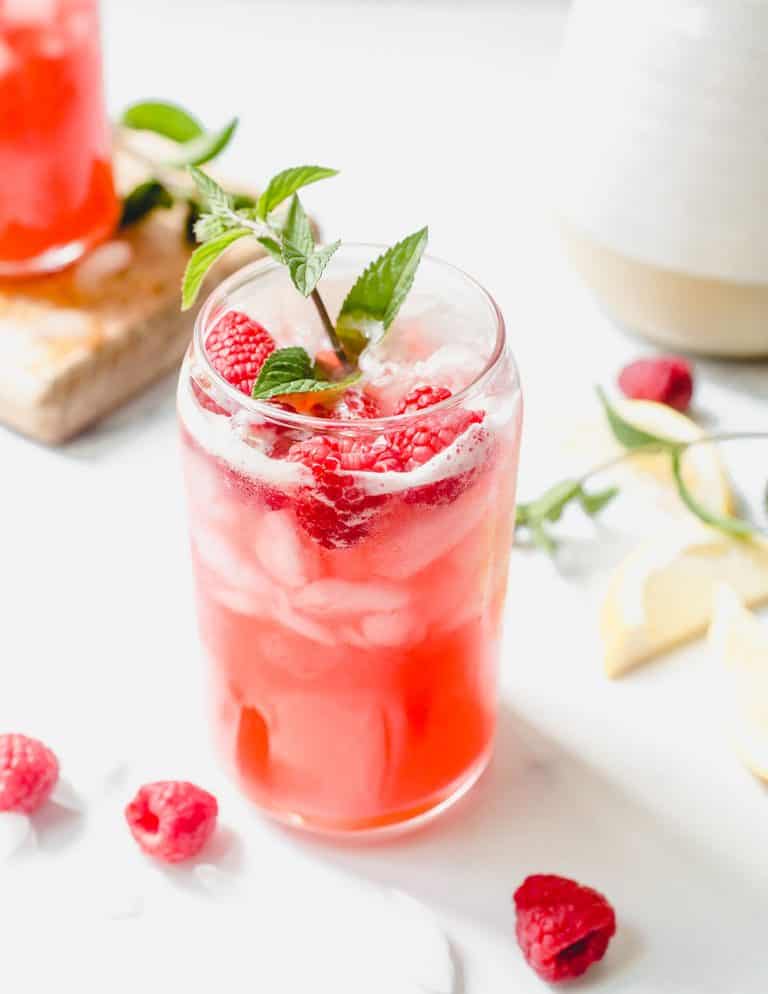 Just call me Goldilocks.
If you're like me and you like to make a lot of lemonade during the summer, I recommend making a big batch of simple syrup to use. It'll keep in the fridge for several weeks, so if you make a batch ahead of time, it'll be easy to quickly whip up a pitcher of lemonade.
And when I'm feeling really fancy (or just have some fruit I want to use up), I make Strawberry Lemonade or this Raspberry Lemonade!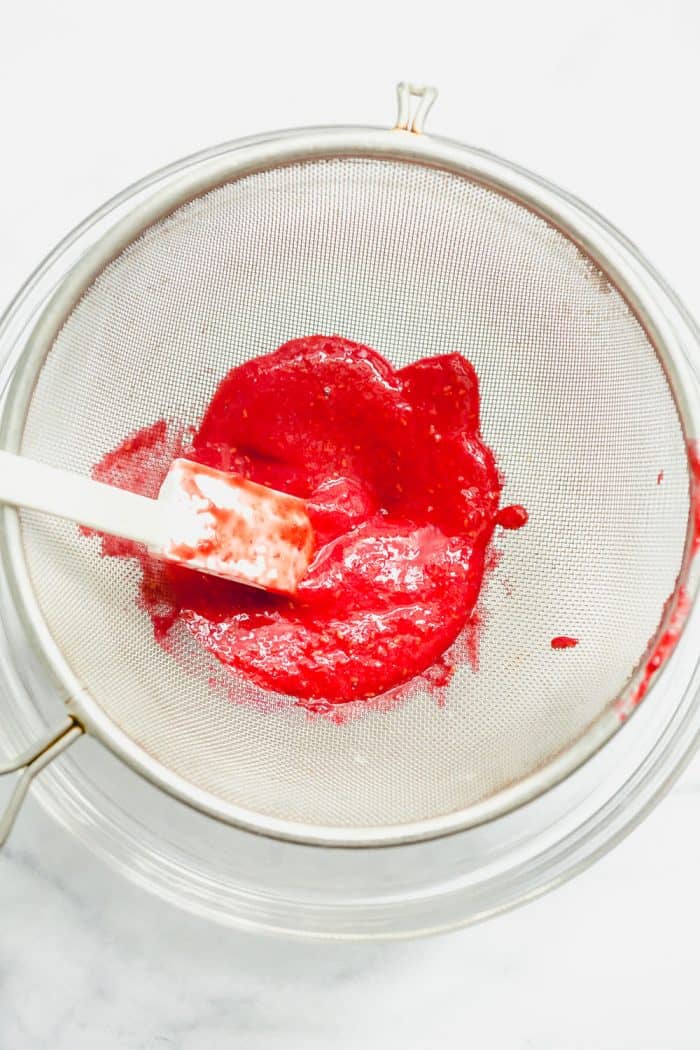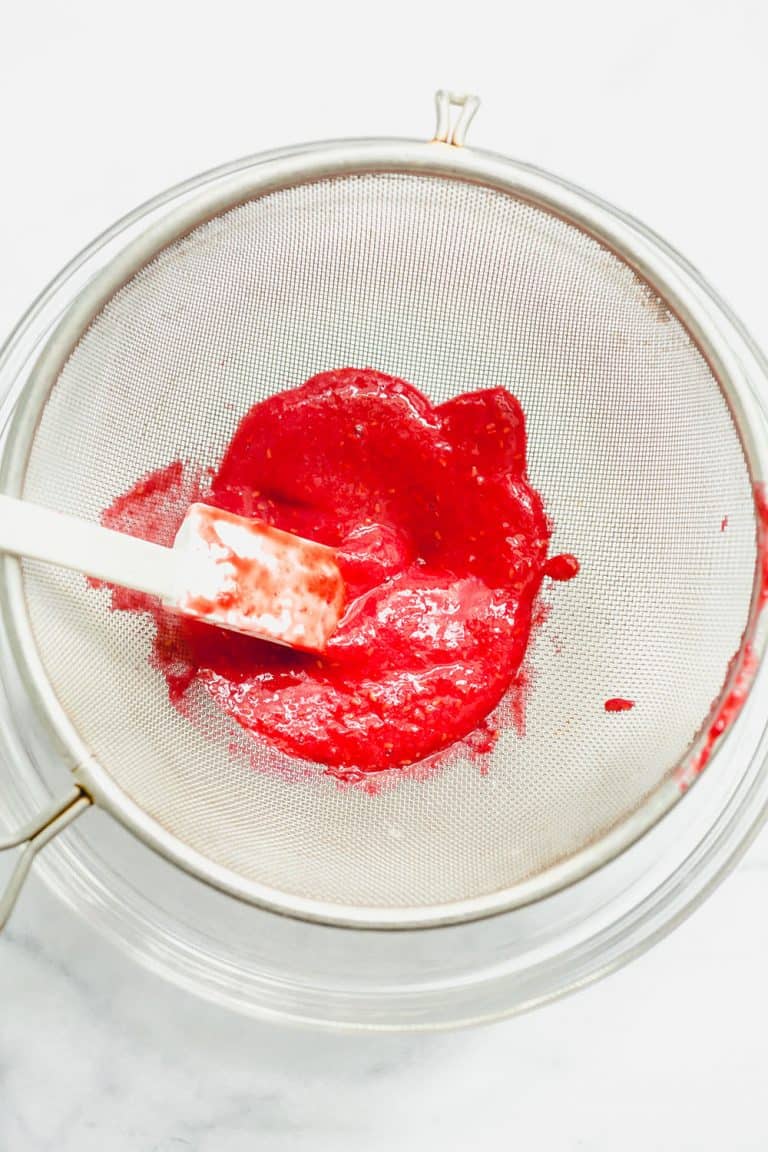 HOW TO MAKE RASPBERRY LEMONADE FROM SCRATCH
If you have any fresh raspberries on their way out or frozen raspberries that need to be used, this Raspberry Lemonade is a delicious way to use them.
(So are Raspberry Lemonade Cupcakes and No-Bake Raspberry Lemon Cheesecake!)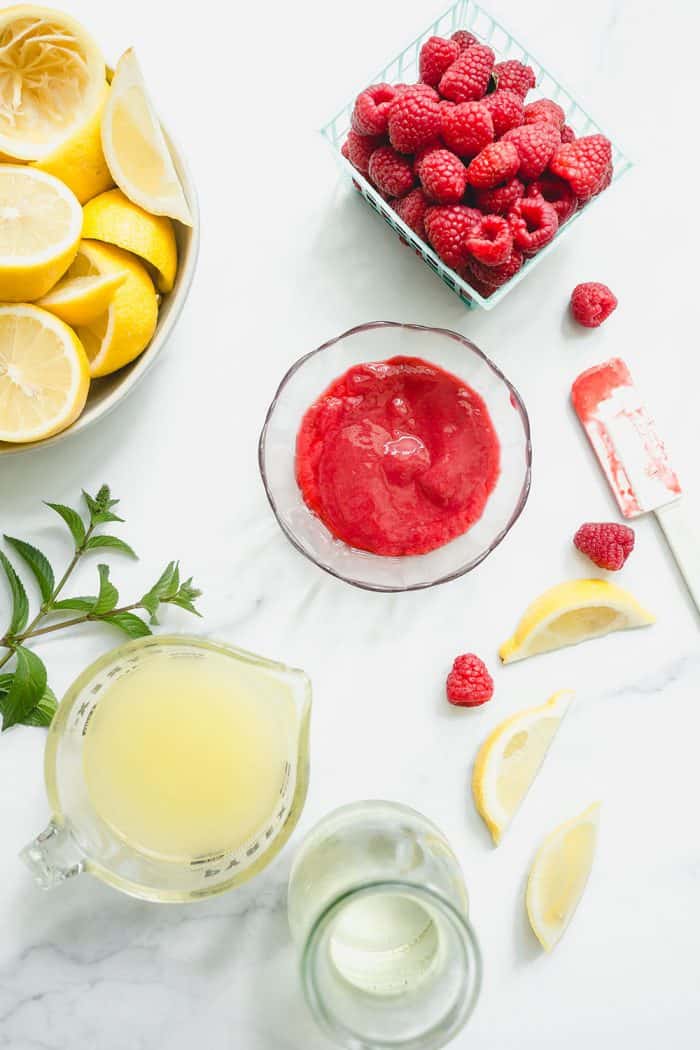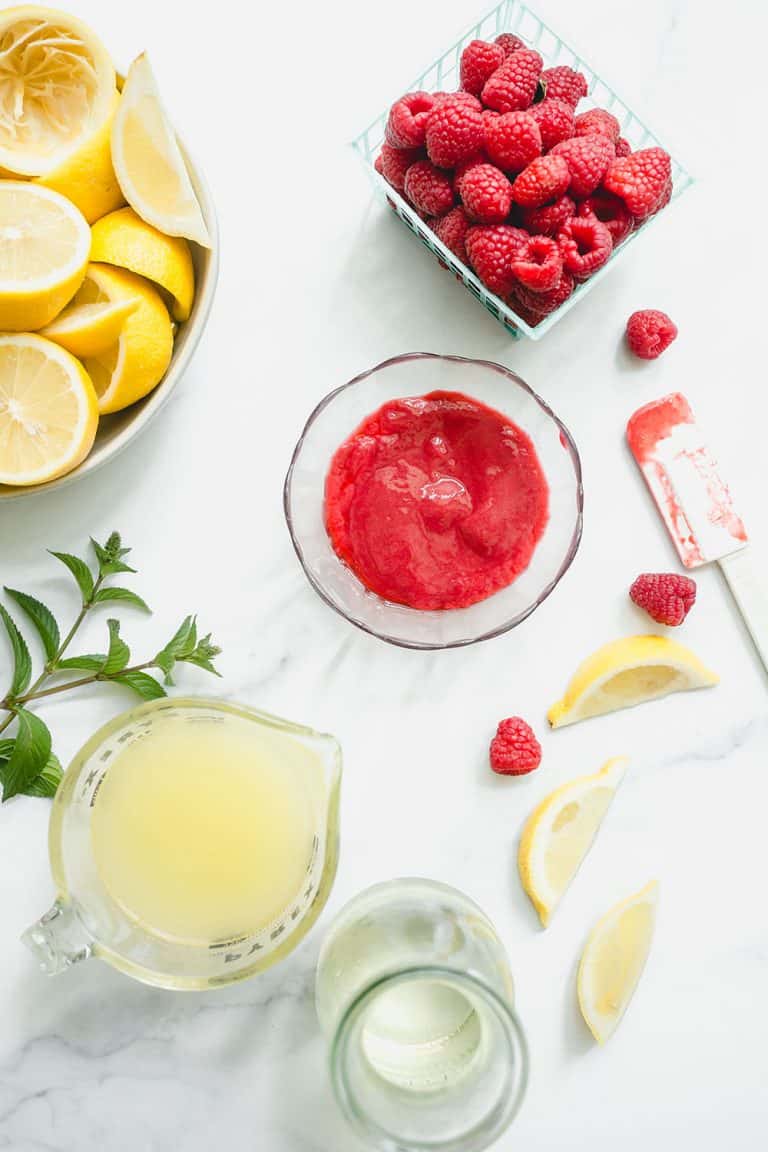 Start by making a simple syrup – just equal parts water and sugar, heated until the sugar is dissolved. Set that aside to cool.
Pop ¾ cup of raspberries into a food processor or blender and puree them. You can use fresh raspberries or frozen and thawed raspberries.
Push the raspberry puree through a mesh sieve to get rid of any lingering seeds – you don't want those in your lemonade!
Once the syrup has cooled, combine the raspberry puree, simple syrup and lemon juice, then add cold water to taste!
I recommend adding 4-6 cups of water, but the amount you use will depend on how tart you like your lemonade. Start with 4 cups and add more if you prefer.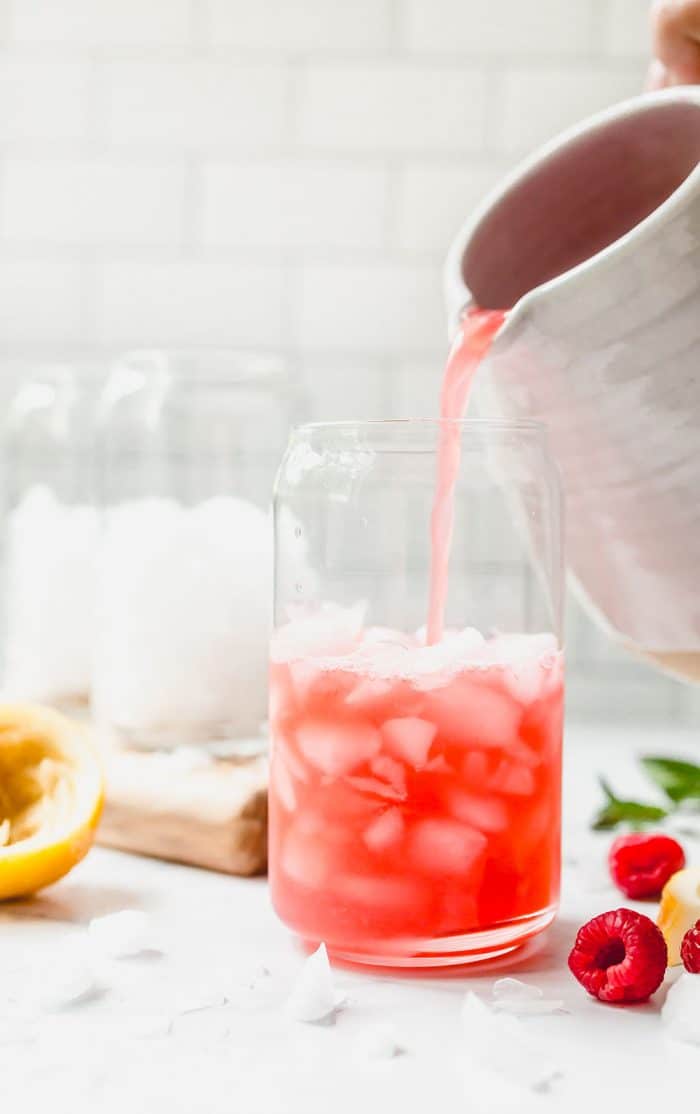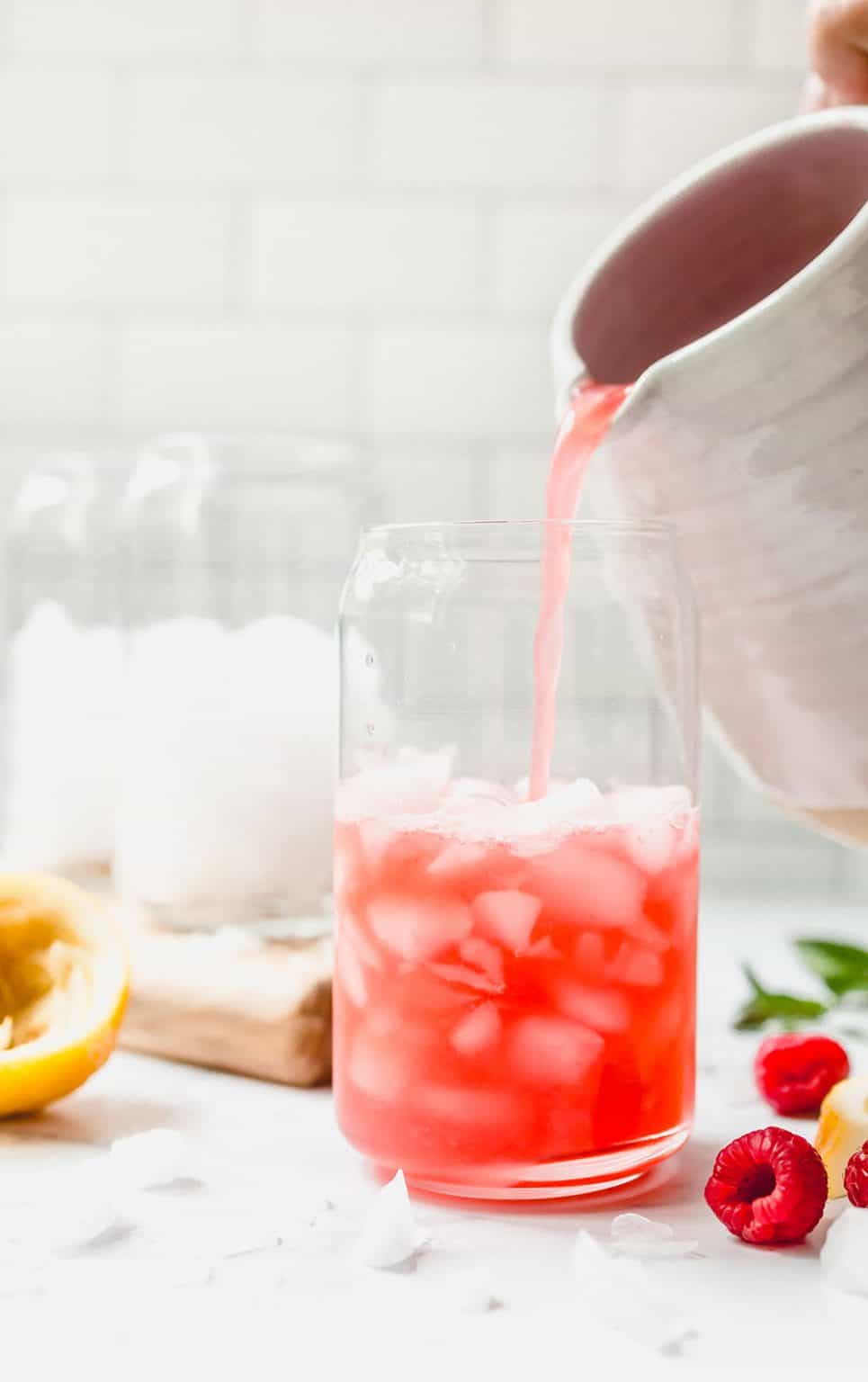 WHAT TO MIX WITH RASPBERRY LEMONADE
Raspberry Lemonade is pretty perfect all on its own. But that doesn't mean you can't bump it up with some mix-ins.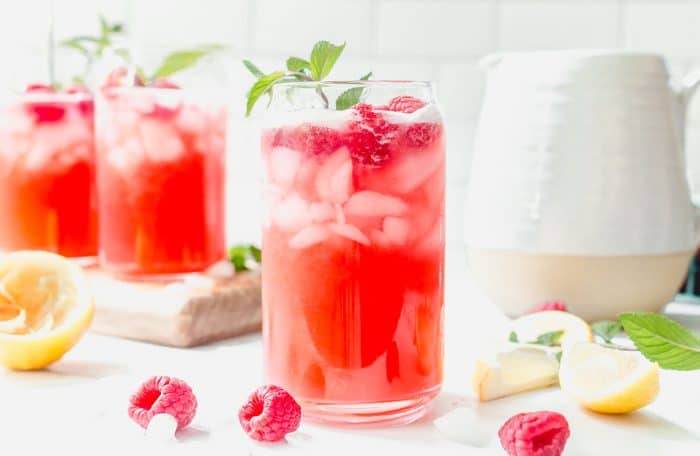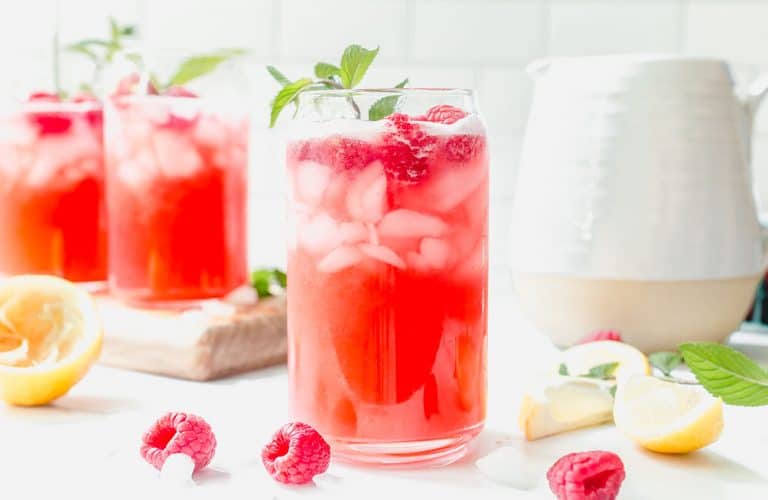 This lemonade would make a perfect easy cocktail if mixed with vodka, gin, or tequila.
Or go for some prosecco for a little twist on a mimosa! And don't limit yourself to just changing it up with alcohol! If you have some mint in your garden, try infusing mint into the simple syrup. Use that mint simple syrup for an added layer of flavor in the lemonade!