Fresh raspberries and bright lemon are folded into this No-Bake Raspberry Lemon Cheesecake for an easy dessert everyone will love.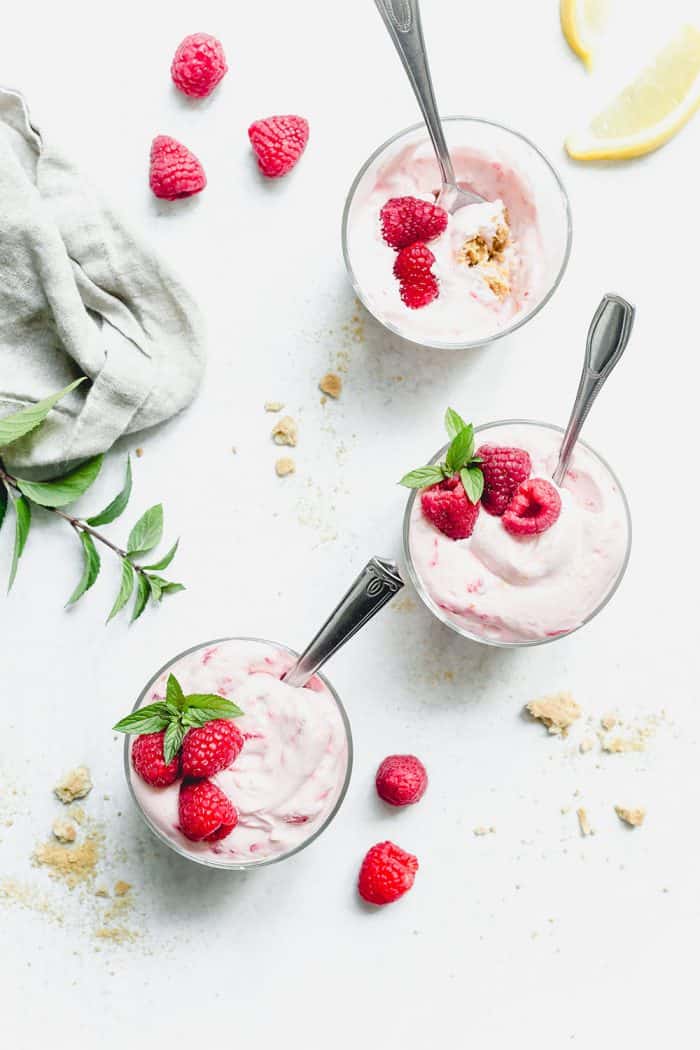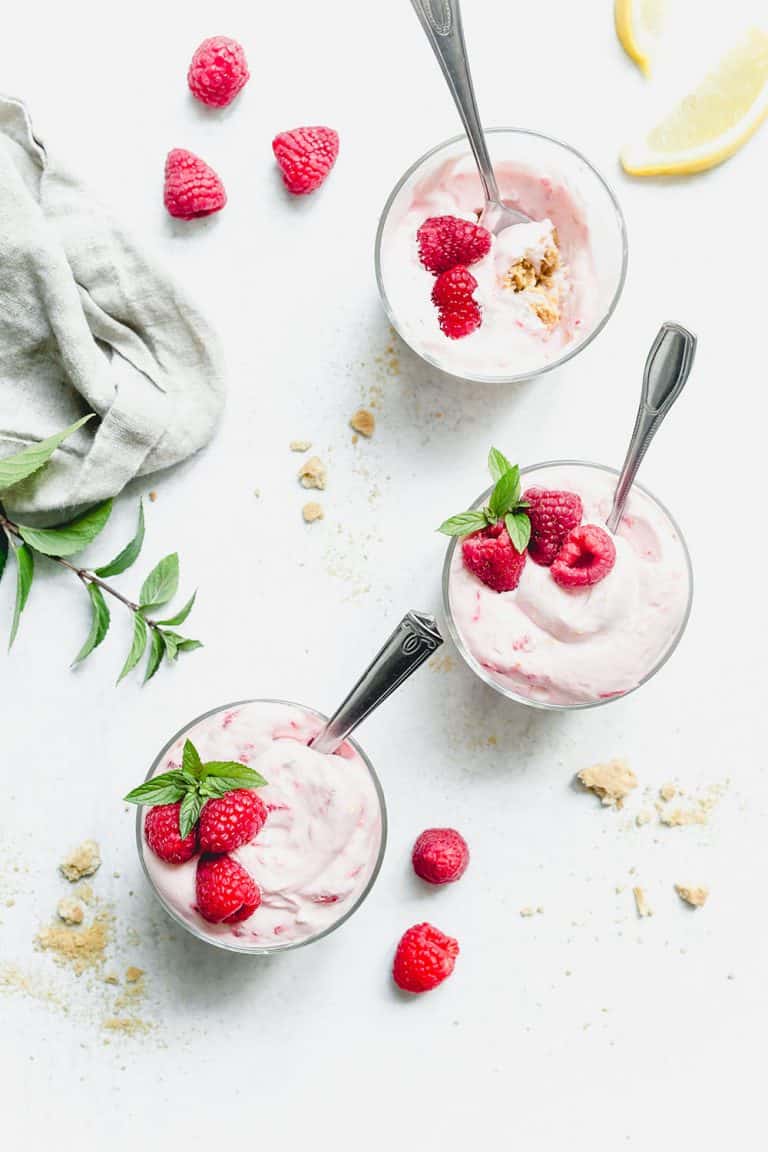 Are you guys loving no-bake desserts as much as I am right now?
Basically, if it's not no-bake, or a s'more, I'm not making it right because it's freaking hot and I'm basically doing whatever I can to not turn on my oven.
In fact, I've been using our Breville Smart Oven more than ever because it doesn't heat up my kitchen like our regular oven does. If you're looking into a countertop oven, I can't recommend the Breville enough! It's pricy, but totally worth the investment. And it make a perfect slice of toast, just in case you're a toast kind of person.
Okay, countertop appliances aside, let's talk no-bake cheesecake.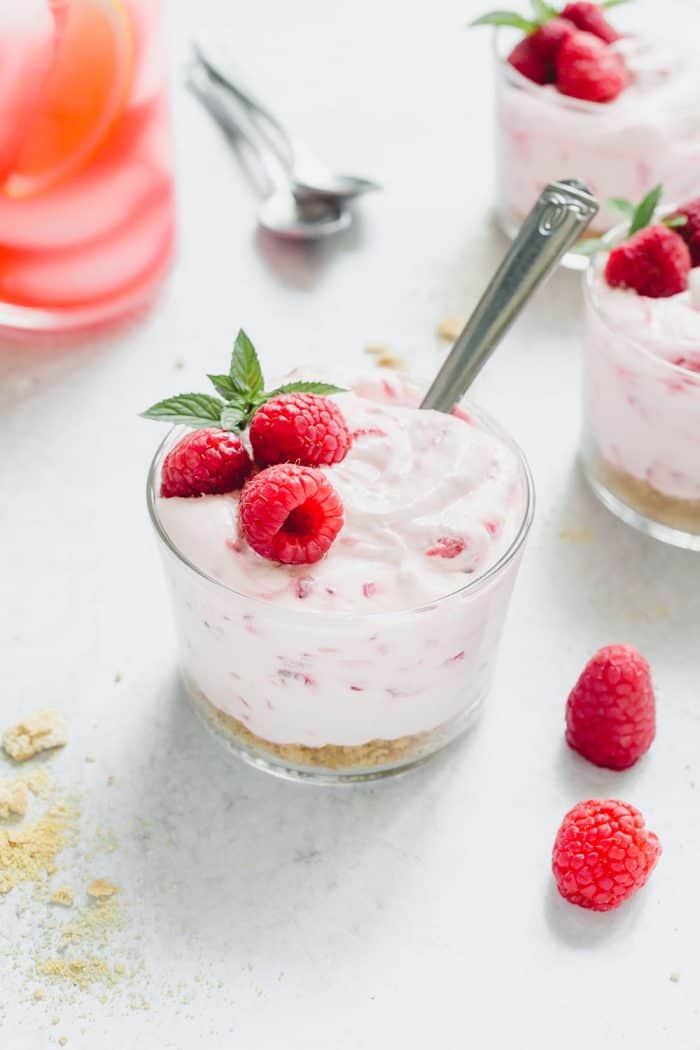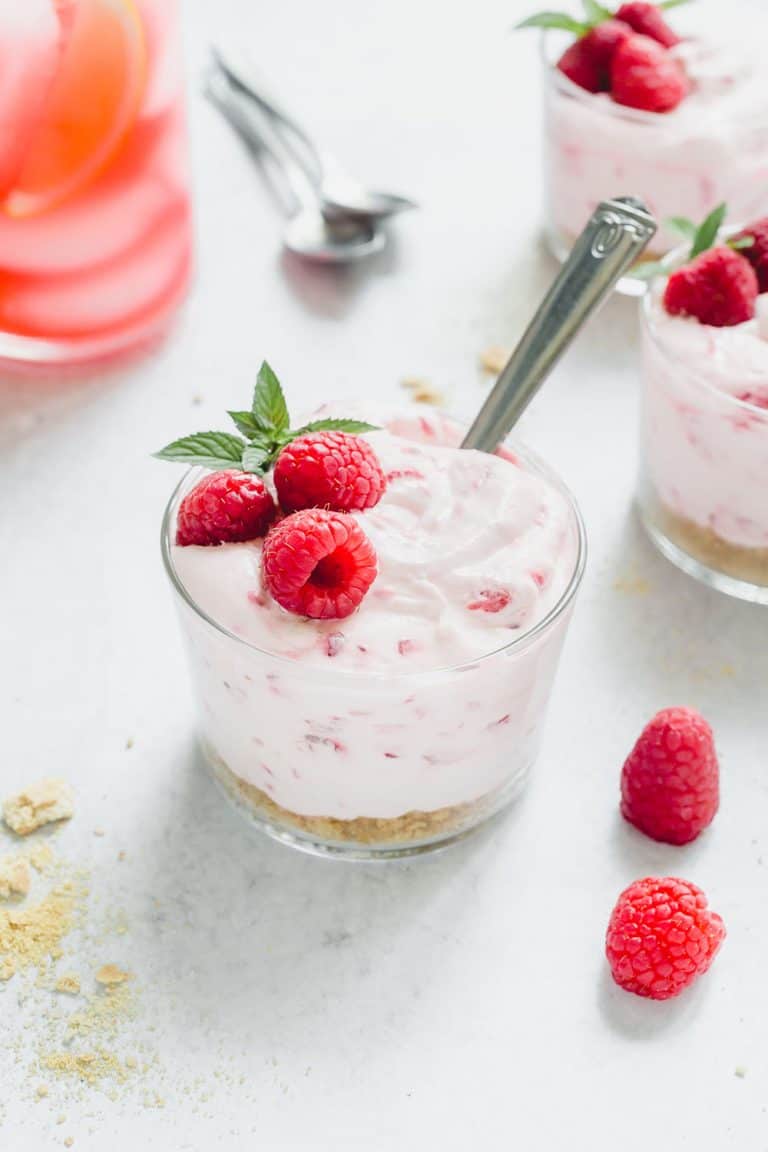 LIGHT AND FLUFFY NO-BAKE CHEESECAKE
I have made so many no-bake cheesecakes over the years – No-Bake Nutella Cheesecake, No-Bake Strawberry Lemonade Cheesecakes, and No-Bake Frozen Cheesecake, just to name a few – that it might come as a surprise that there was a time before I had ever made a no-bake cheesecake.
That's right. A girl doesn't forget her first no-bake cheesecake recipe, and this No-Bake Raspberry Lemon Cheesecake was mine.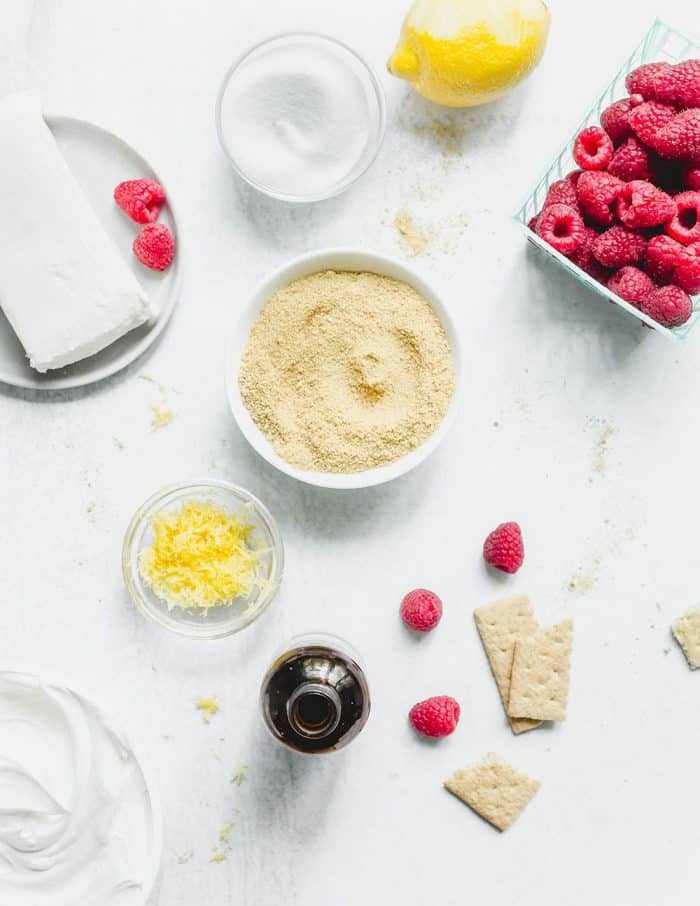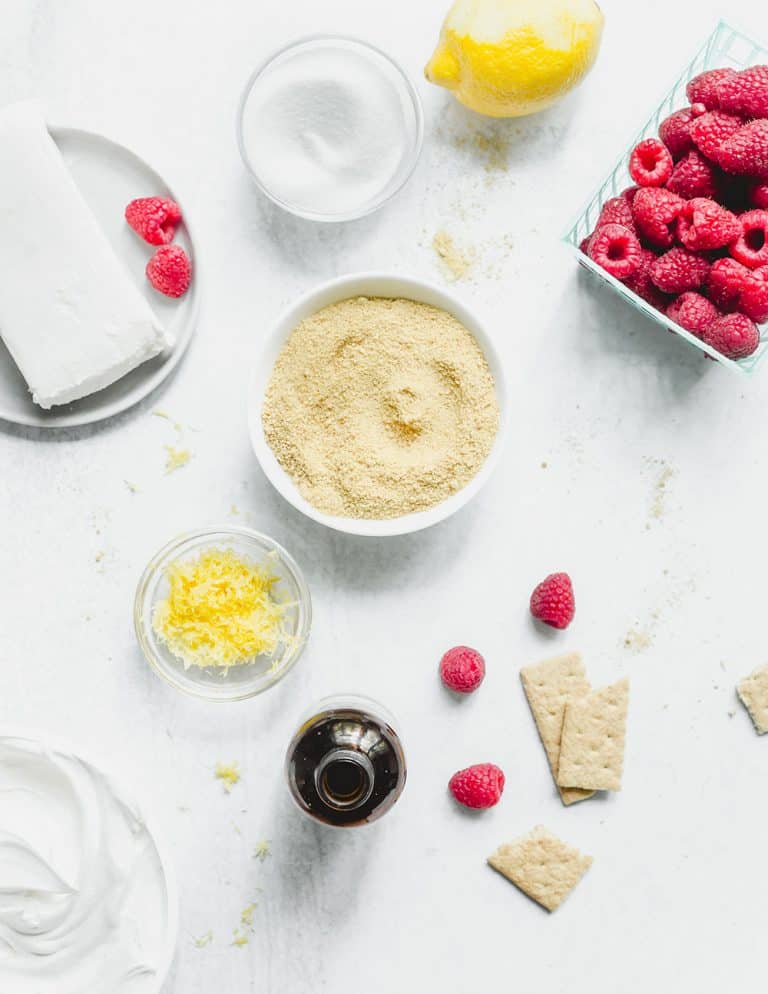 I whipped up the recipe after encountering a sale on Cool Whip while meandering the aisles of the grocery store and deciding to come up with some recipes to use it.
I keep frozen whipped topping on hand all the time now for everything from Eclair Cake to Banana Cream Pie Fluff, but that was one of my first times using it in a recipe. I just had a feeling it would be perfect for making a super light and fluffy cheesecake filling.
What can I say? I was right. Whipped topping gets a lot of haters, but it's pretty hard to beat when it comes to adding a light, fluffy texture to desserts.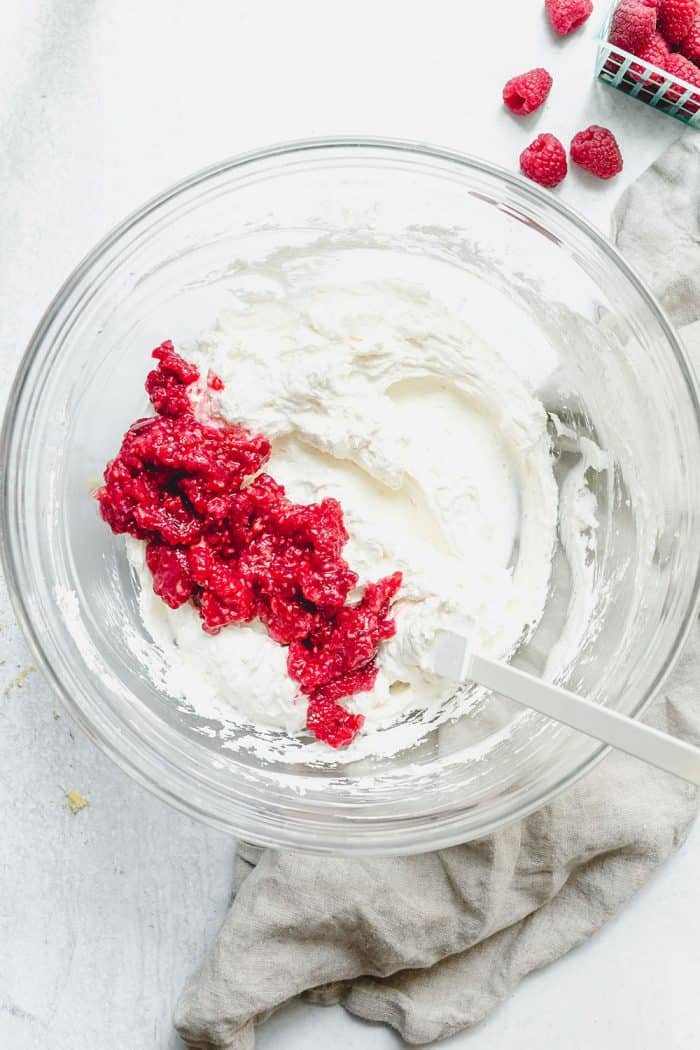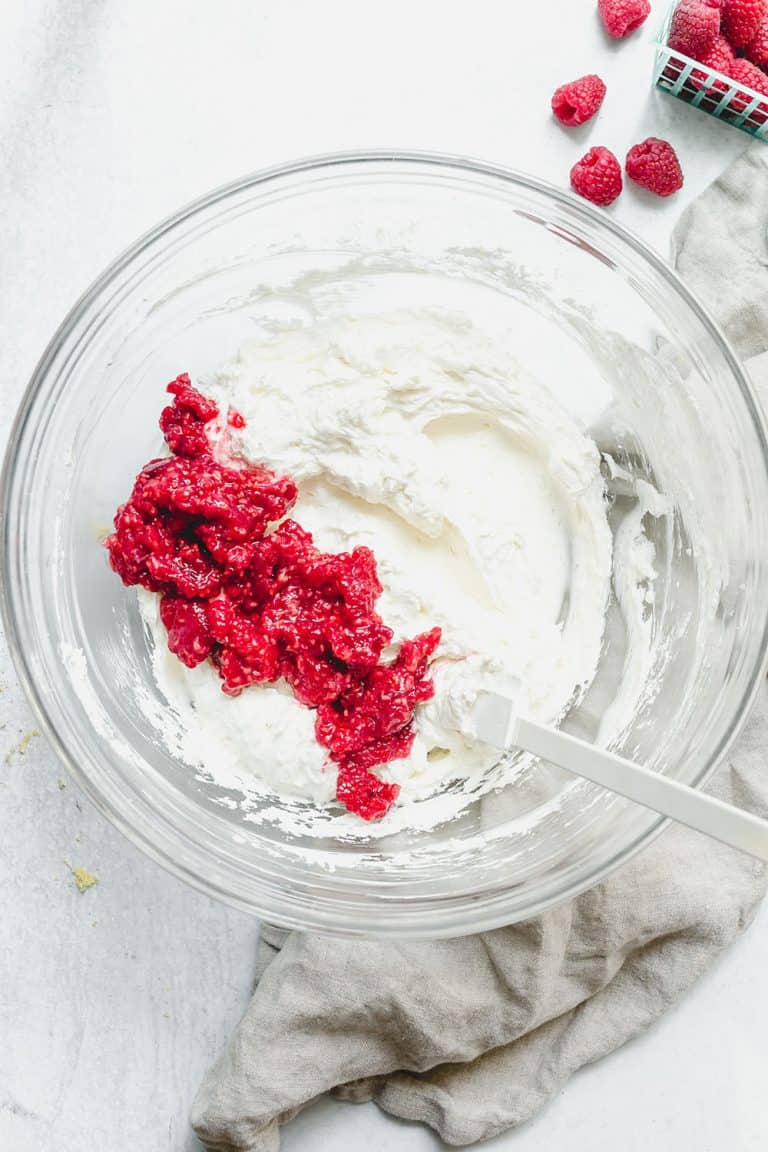 HOW TO MAKE NO-BAKE RASPBERRY LEMON CHEESECAKE
Start by making the graham cracker crust and pressing it into the bottom of individual ramekins. You can use whatever size serving dishes you like for these cheesecakes.
If you want to make this into one big cheesecake, you totally can! Just use a 9-inch graham cracker crust.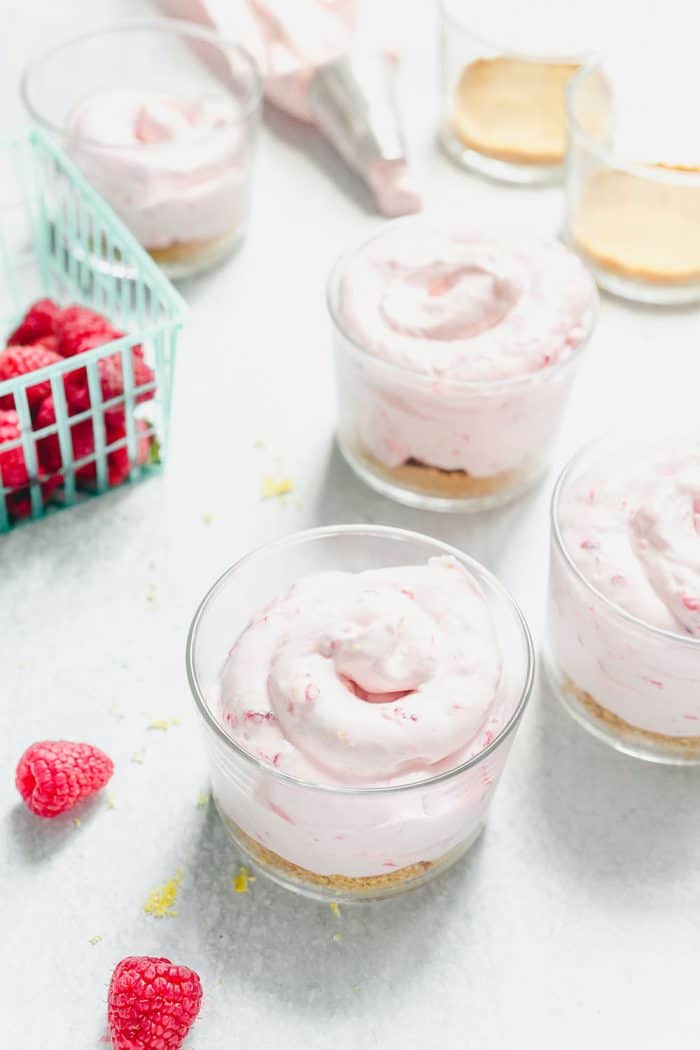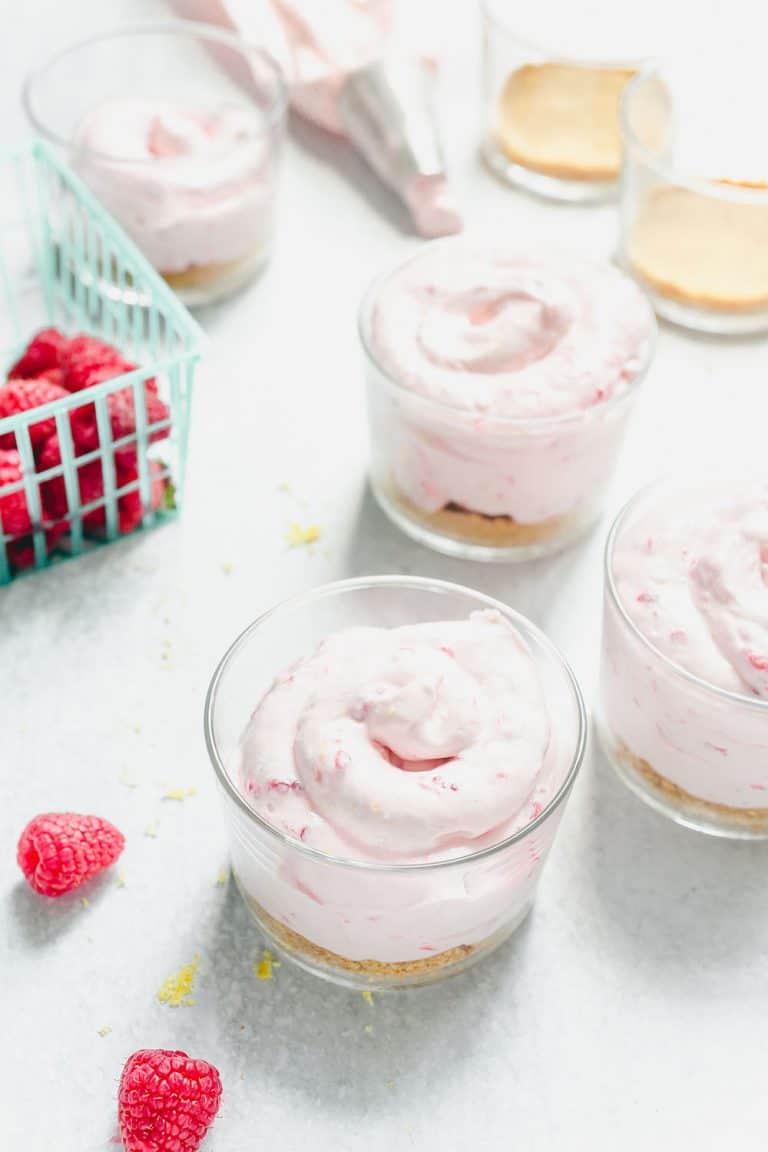 To make the filling, start by mixing the sugar and lemon zest together until the sugar becomes super fragrant. This will make sure that lemon flavor and fragrance gets evenly distributed throughout the cheesecake.
Add the softened cream cheese and mix until smooth, then fold in the thawed whipped topping, followed by the slightly mashed raspberries.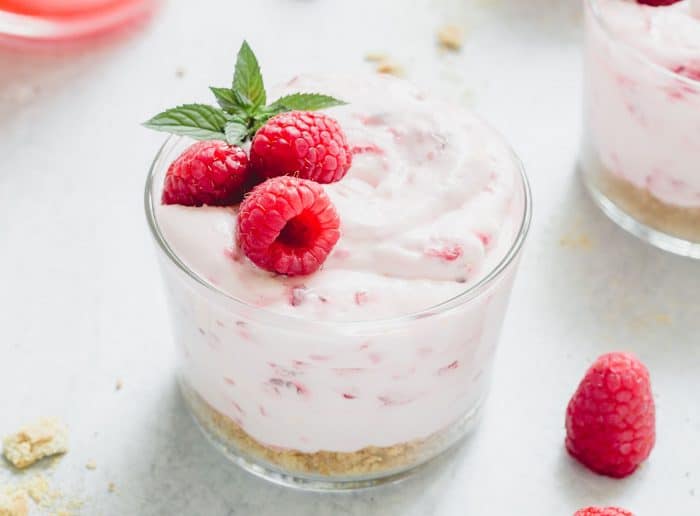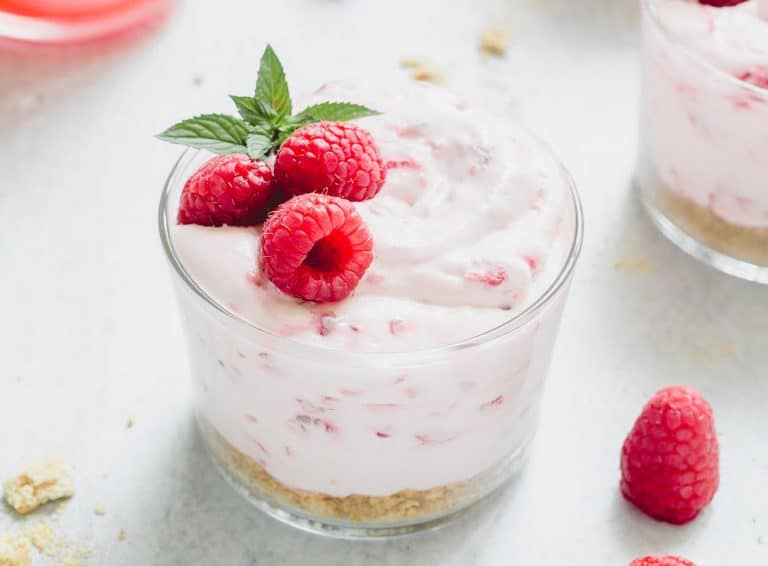 Add the filling to your serving dishes – either the individual ramekins or the 9-inch crust – and chill!
Before serving, I like to garnish my cheesecakes with fresh raspberries and a sprig of mint, but you could also top them with more whipped topping or lemon zest.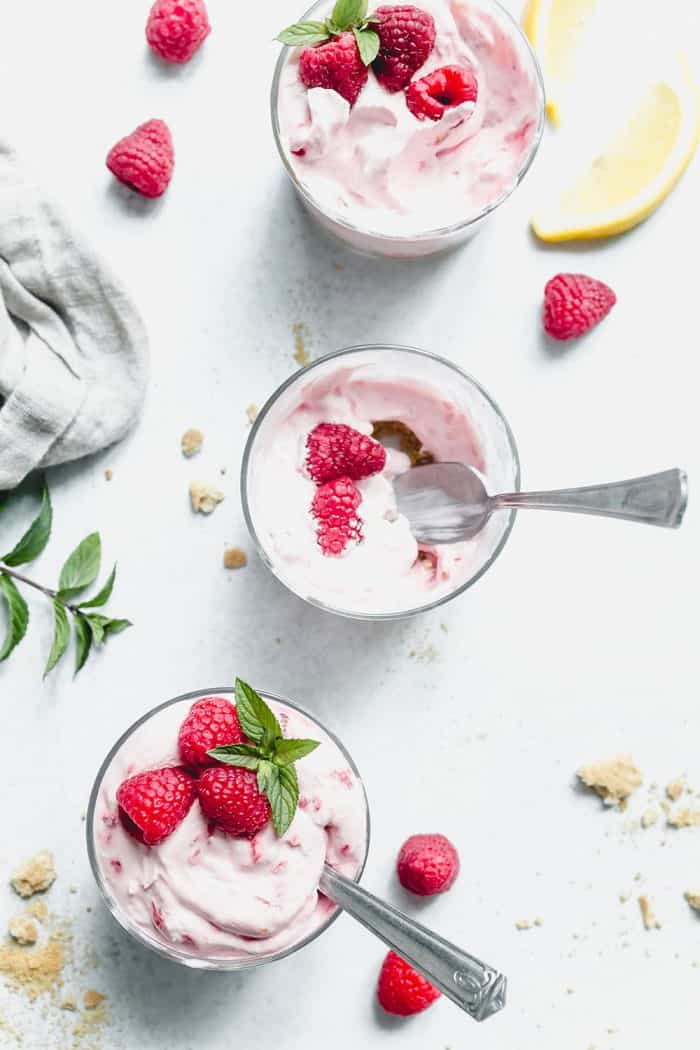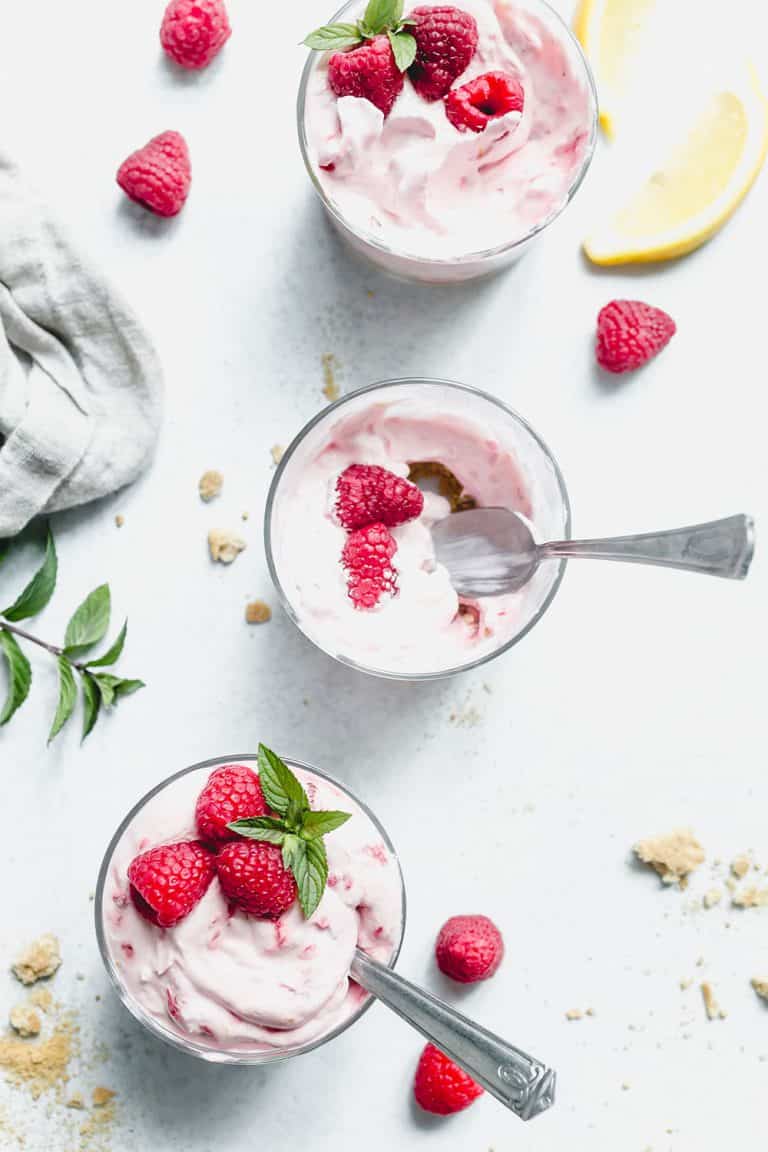 CAN I USE WHIPPED CREAM INSTEAD OF WHIPPED TOPPING?
Whenever I share a no-bake cheesecake recipe, someone will ask if they can use homemade whipped cream instead of frozen whipped topping.
Whipped topping has stabilizers in it that help it hold up when folded into recipes like this one. Since homemade whipped cream does not have these same stabilizers, I can't promise that it will hold up as well in the recipe.There are some methods for making stabilized whipped cream (or copycat Cool Whip) at home. I have not used the homemade stuff in any of my no-bake cheesecake recipes, so I don't know how well it would work here.