No Bake Frozen Cheesecake is the perfect way to celebrate summer. A sweet and salty crust combines with a layer of smooth cheesecake filling and fresh berries to create a delicious dessert for summer entertaining.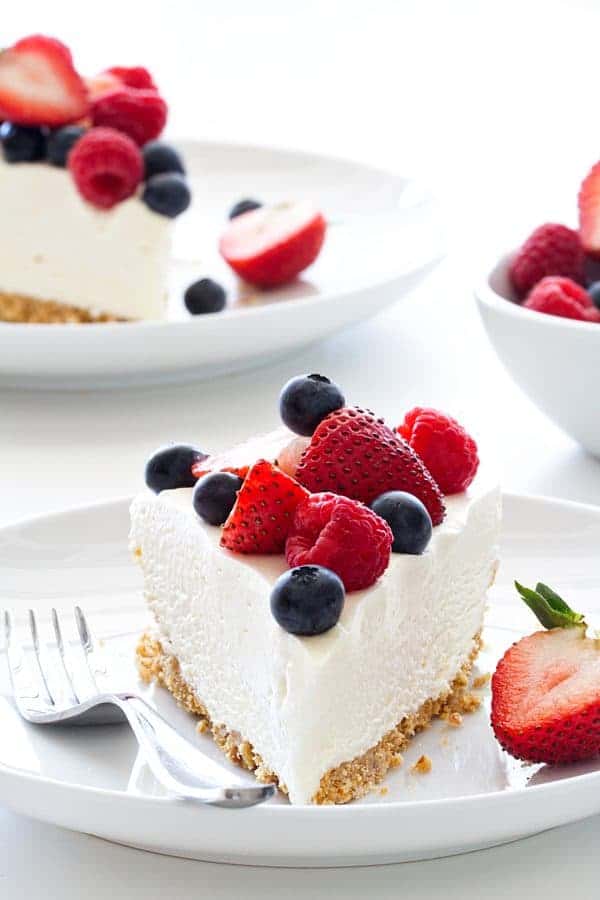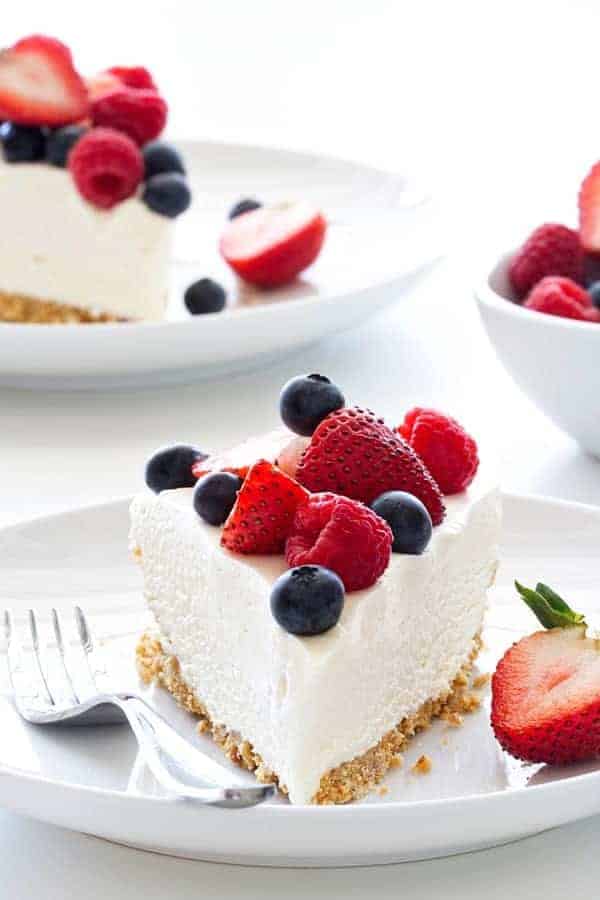 This is a sponsored post on behalf of Fisher Nuts. All opinions are my own. Thank you for continuing to support the brands that make My Baking Addiction possible.
I haven't been baking all that much lately. We've just kind of been hanging out, enjoying the warm weather, and basking in the historic CAVS championship win. I mean, it's been an entire week since the game, and we're still all kinds of amazed.
By warm weather, I mean HOT. Like 90+ degrees hot – even with the A/C on, I have little desire to crank up the oven. But, that doesn't mean we can't enjoy a sweet dessert during the summer months.
If you read MBA on a regular basis, you know that I am a huge fan of no-bake desserts. They're quick, easy, always a crowd pleaser.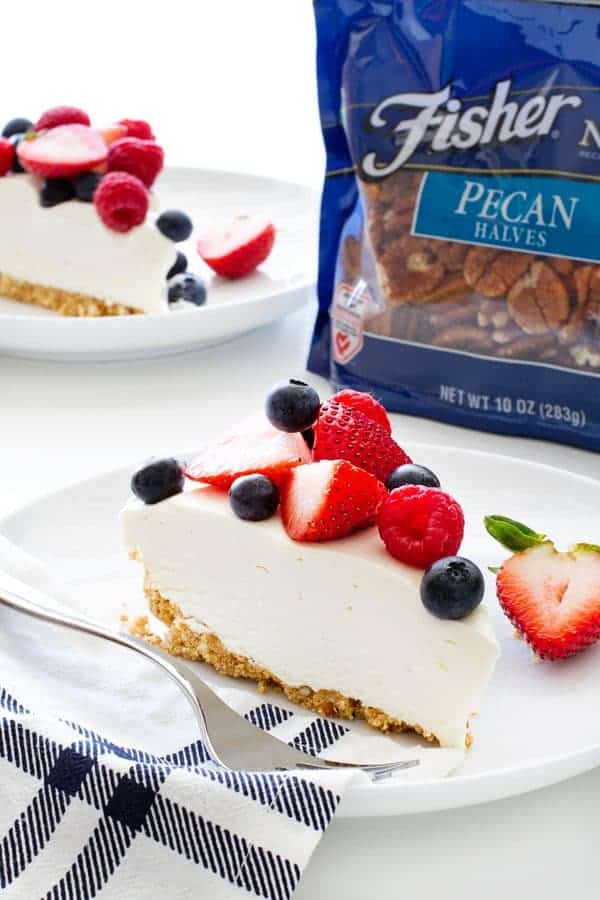 Last week, after whipping up this Chocolate Chip Cookie Ice Cream Sandwich Cake, I decided to jot down a few more dessert ideas to celebrate the Fourth of July. And since temps are on the rise, I knew I wanted to make another no bake dessert.
I decided to blend two of my favorite recipes – Frozen Samoa Pie and Strawberry Pretzel Salad into one epic summer treat worthy of any occasion.
I combined a sweet and salty crust with a smooth and creamy cheesecake filling. I popped the cake into the freezer for a couple of hours and topped it with loads of fresh berries right before serving.
The combination of graham cracker crumbs, crushed pretzels and finely chopped Fisher Nuts pecans created the most amazing sweet and salty crust layer. Fisher Nuts are my favorite for one simple reason: not a single preservative found in the bag. Plus, they just taste amazing. I've come to love Fisher Nuts for their fresh flavor as much as their commitment to quality.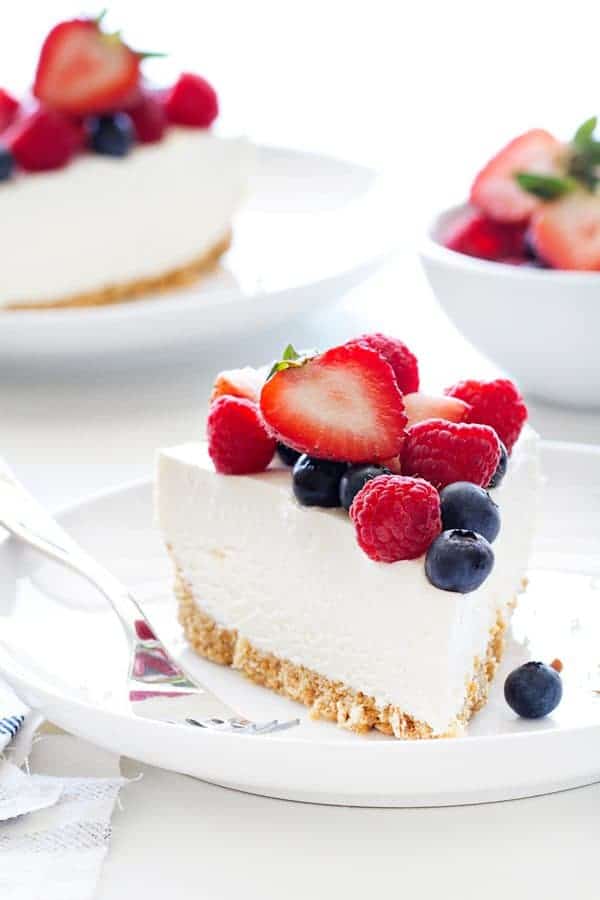 I seriously could've eaten the crust with a spoon. Okay, truth time. I may have snacked on the crust just a little bit.
You could turn this No Bake Frozen Cheesecake into single serving ones, or parfaits, in jars, just as easily, but there's something about presenting your barbecue crowd with a big, beautiful sweet dessert that cools them down too. Gotta love it.
For more delicious desserts using Fisher Nuts, check out these Blueberry Sweet Rolls and these Olive Oil Banana Walnut Muffins.
This is a sponsored conversation written by me on behalf of Fisher. The opinions and text are all mine.