Light and fluffy Nutella filling tops a sweet Oreo cookie crust in these easy and delicious No-Bake Nutella Cheesecakes. If you love the combination of chocolate and hazelnuts, this recipe is for you!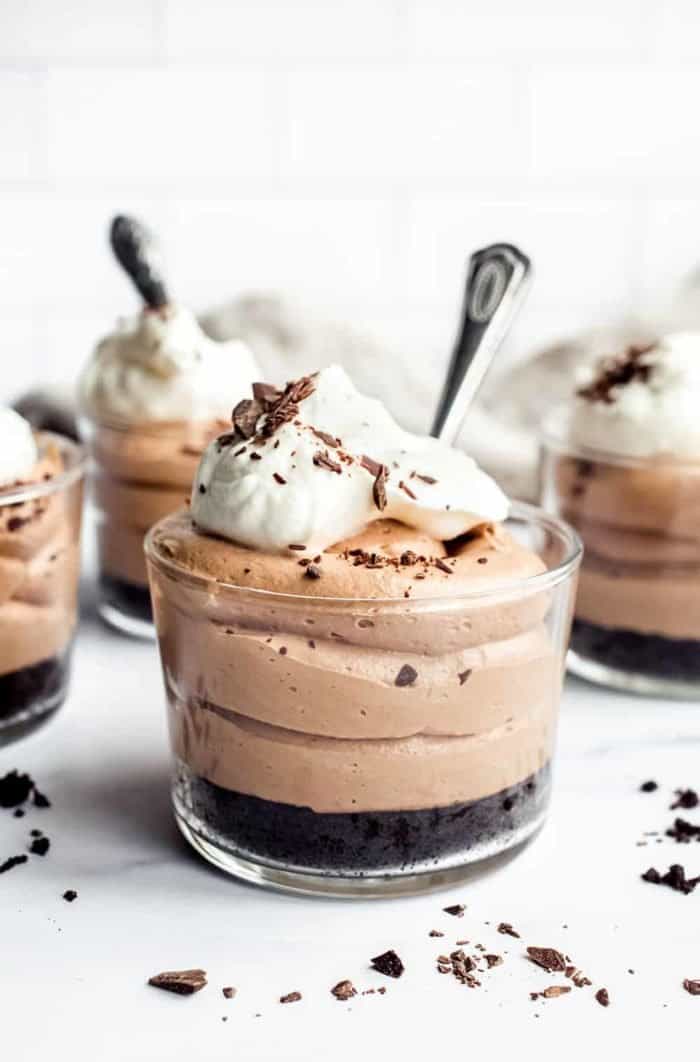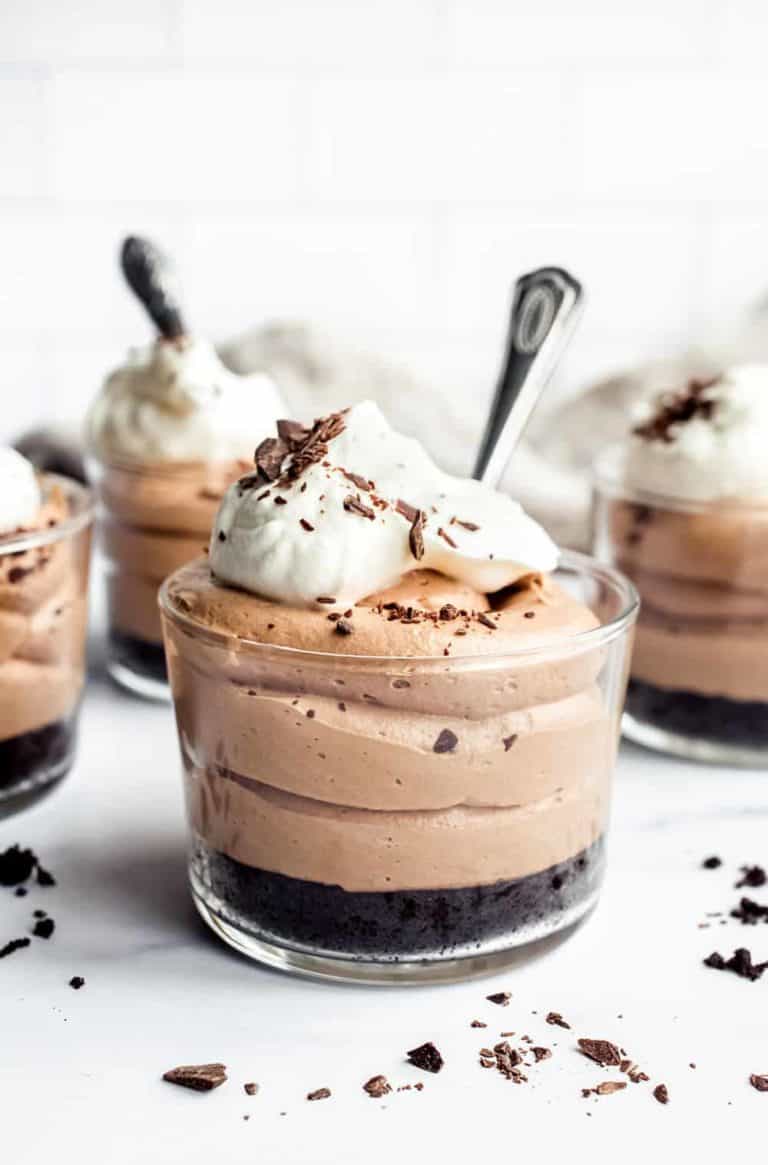 I don't know what the weather is like near you, but it is BLAZIN' hot here in Ohio. Like you don't even want to go outside hot.
While Ohio is definitely no stranger to the summer heat, it's been in the 90's for what seems like weeks.
And when you happen to have a husband that is most comfortable with a thermostat set to 75 during the day, flipping on the oven to make a cheesecake might just not my best choice.
Hello, No Bake Nutella Cheesecake.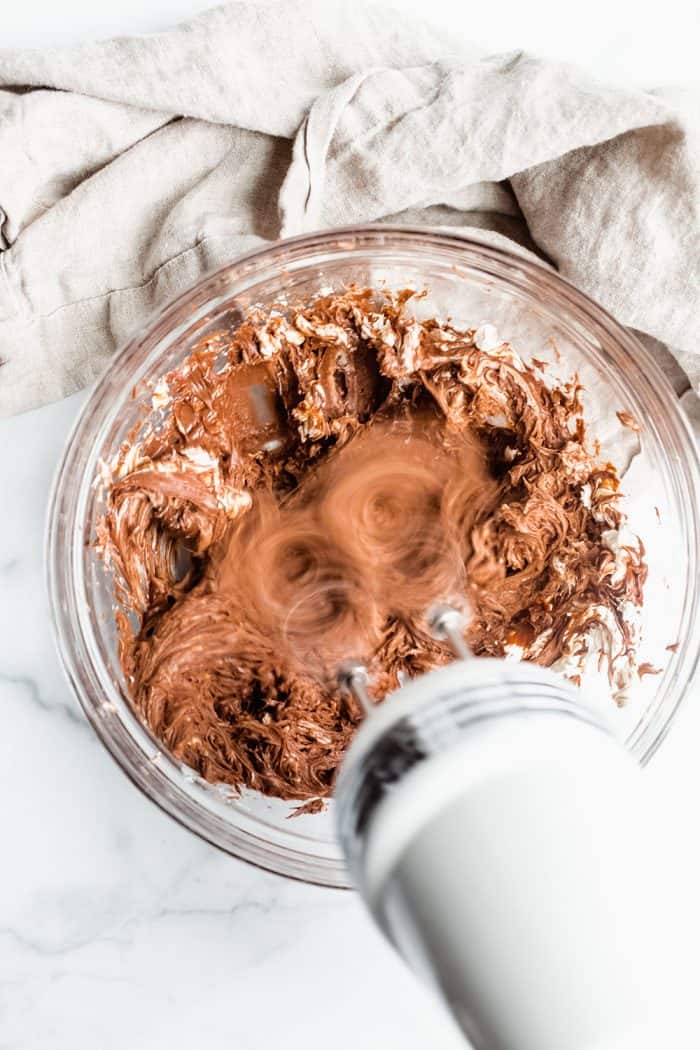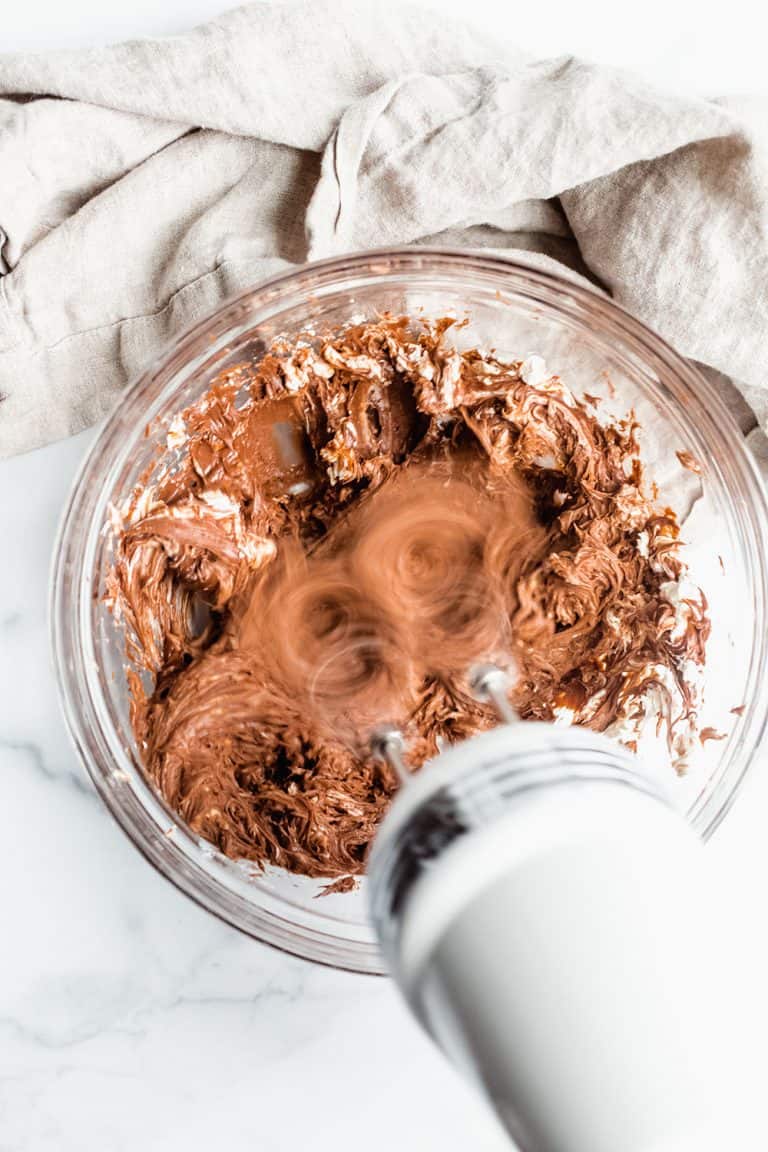 NO-BAKE NUTELLA CHEESECAKE RECIPE
We can never have too many no-bake recipes, right?
I hope you agree, because I sure do love making recipes like this No-Bake Nutella Cheesecake recipe.
Why do I love no-bake cheesecake recipes so much?
They're quick and easy – you can even whip them up on a weeknight
They don't require me to turn on the oven in the middle of summer
There are so many variations you can make!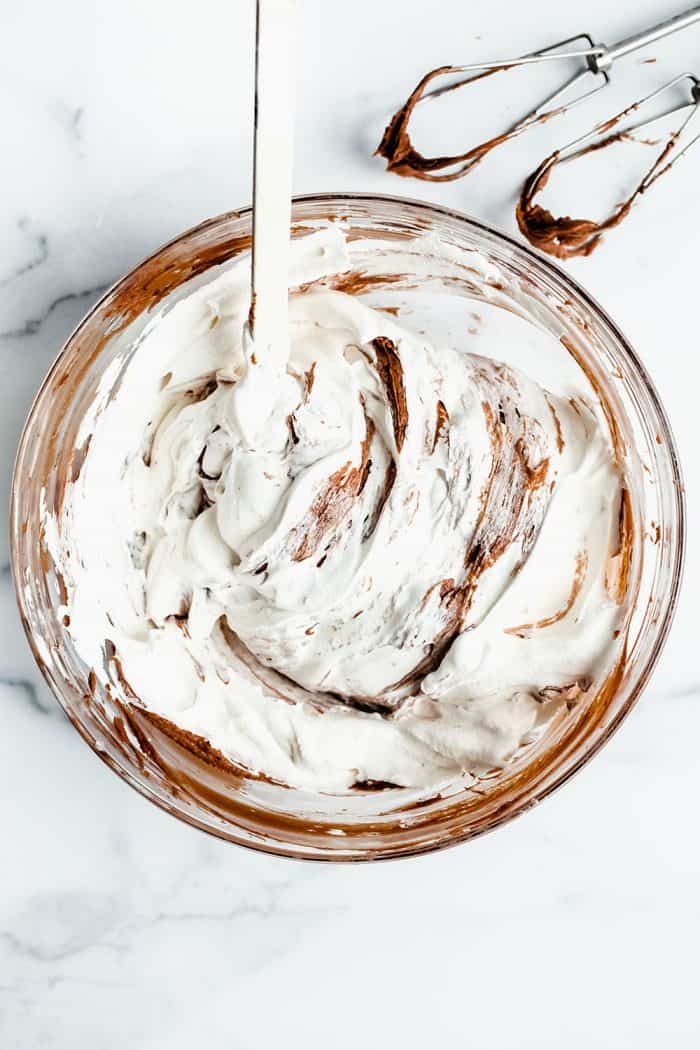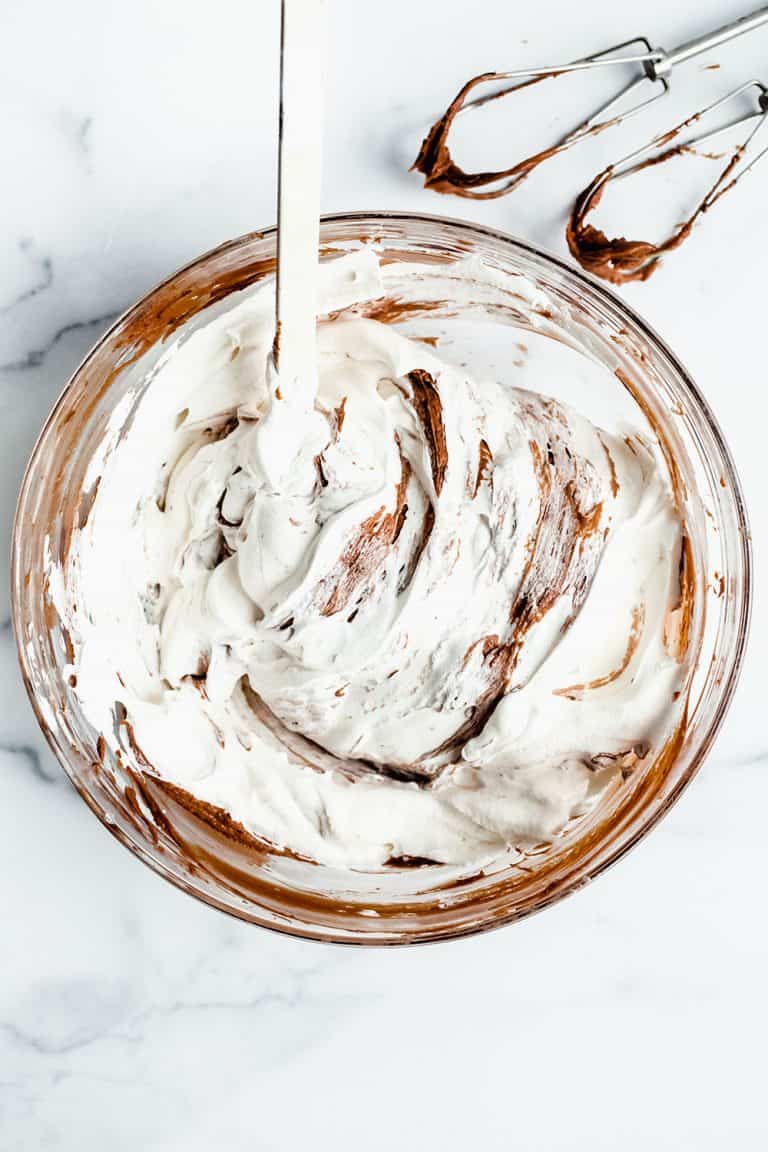 This version combines my love affair with no-bake and my love affair with all things Nutella.
The first time I made No-Bake Nutella Cheesecakes, I whipped them up from ingredients I happened to have on hand in my pantry and fridge. I almost always have a jar of Nutella, a package of Oreos, cream cheese, and frozen whipped topping hanging around.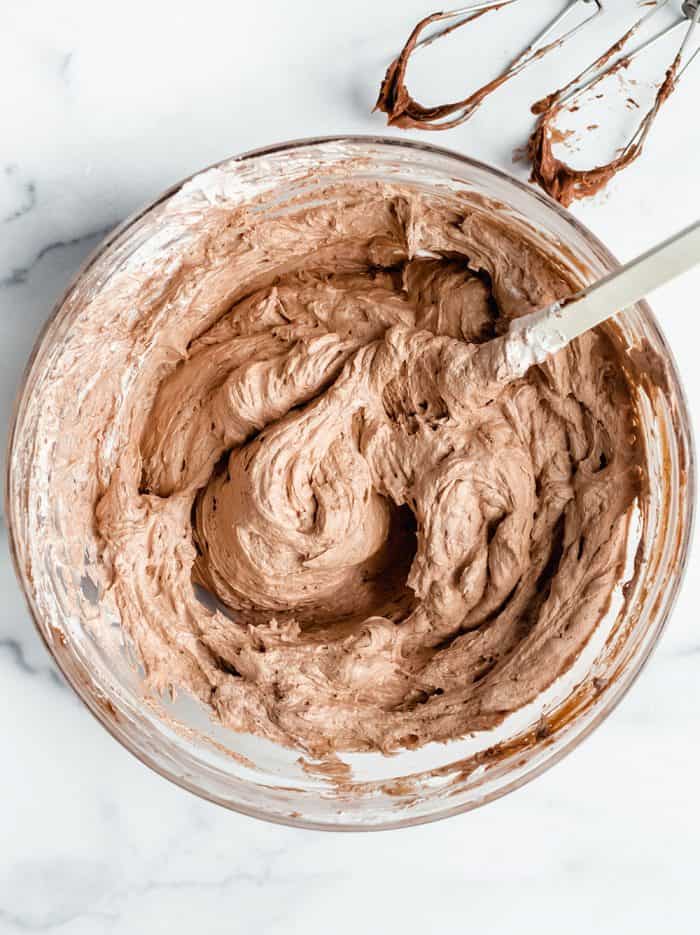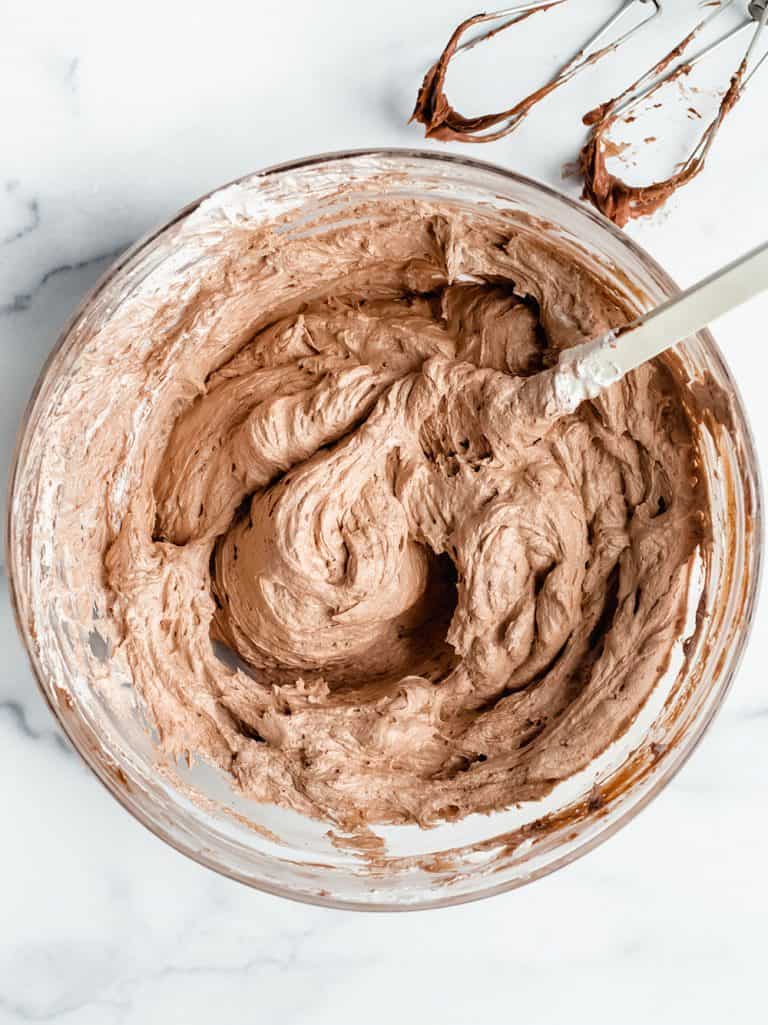 Between the fluffy Nutella filling and the chocolatey Oreo crust, these cheesecakes are pretty much impossible to resist. I like to top them with extra whipped topping and some chocolate shavings just before serving.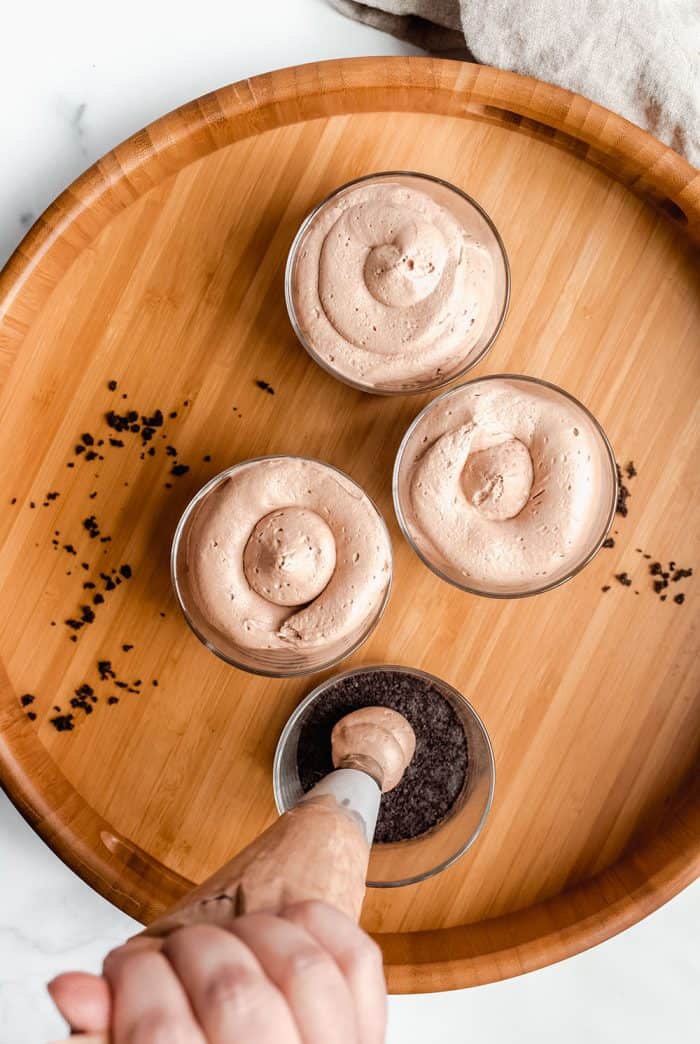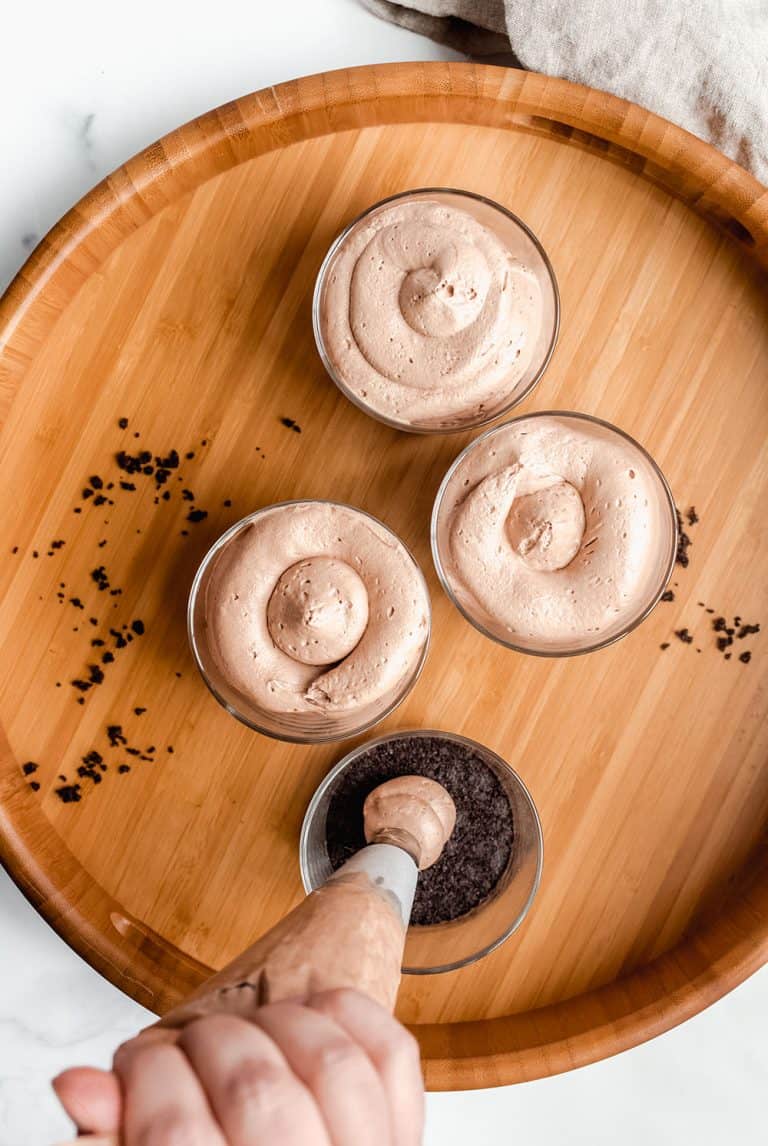 CAN I USE WHIPPED CREAM INSTEAD OF WHIPPED TOPPING?
I know not everyone is a fan of frozen whipped topping and some of you might want to use homemade whipped cream in this recipe instead.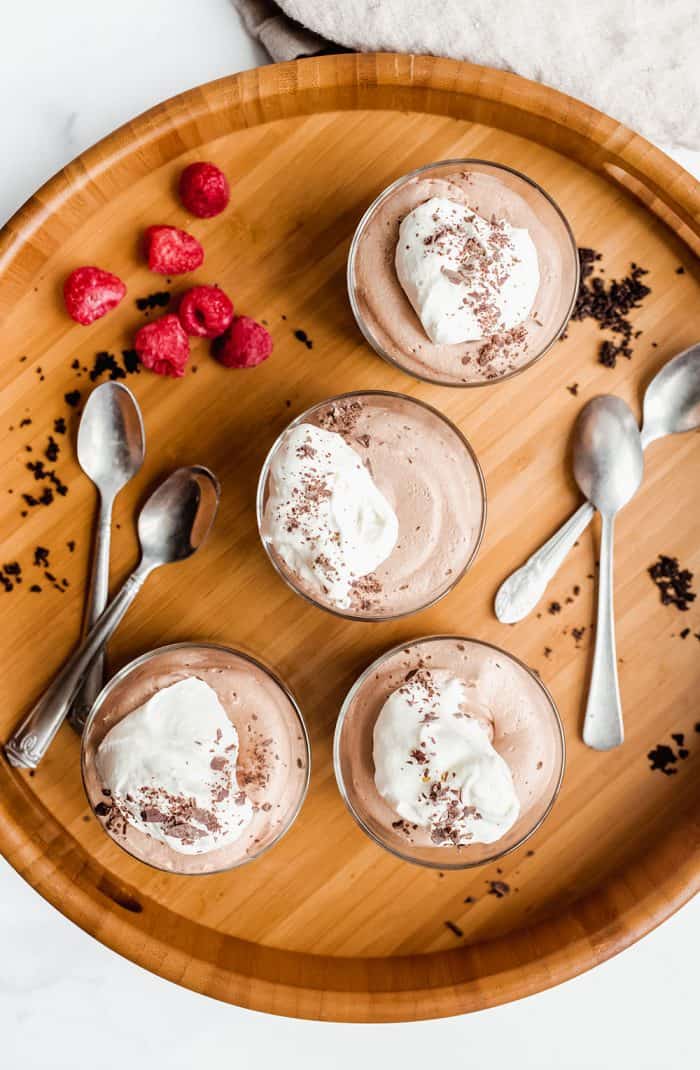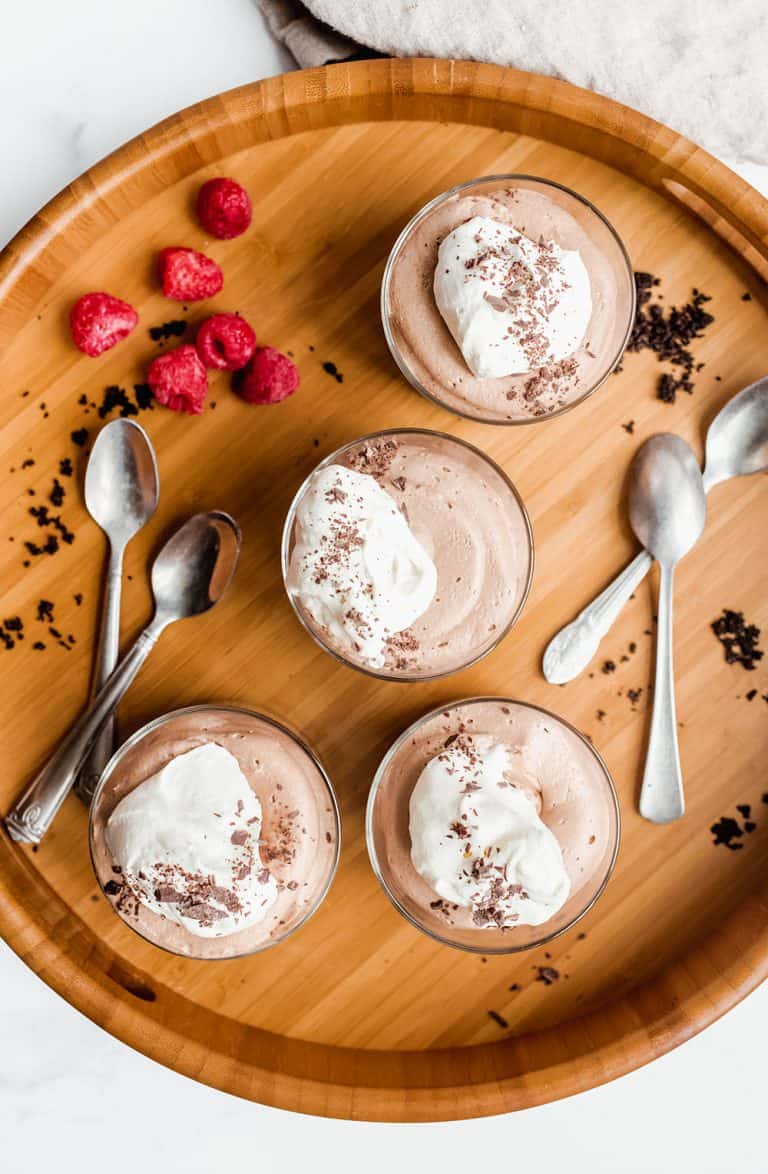 Whipped topping has stabilizers in it that help it hold up when folded into recipes like this one. Since whipped cream does not have any stabilizers in it, I can't promise that it will hold up as well while the cheesecakes chill before serving.
There are some recipes for making stabilized whipped cream at home, but I personally have not tried using the homemade stuff in my no-bake cheesecake recipes.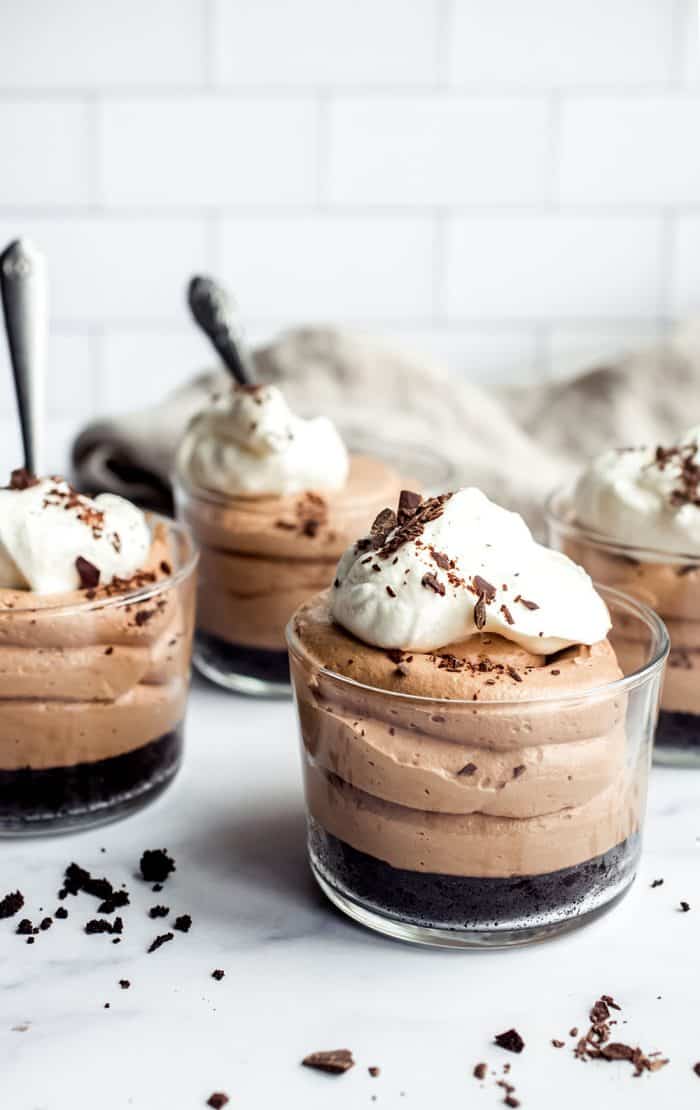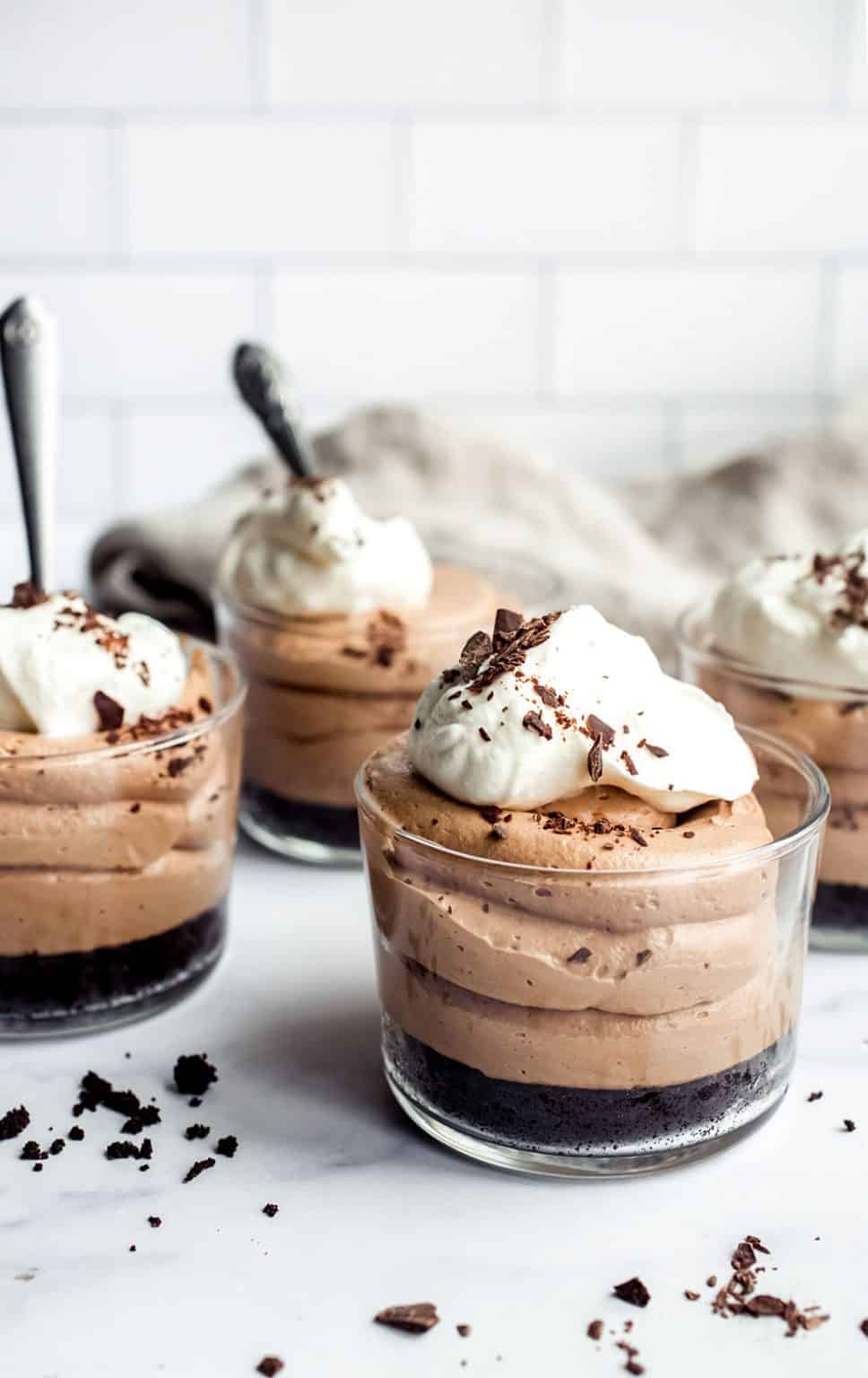 CAN I MAKE THIS RECIPE INTO ONE LARGE CHEESECAKE?
I like to make this recipe into individual No-Bake Nutella Cheesecakes by putting them into small serving dishes. Depending on the size dishes I use, I usually get 4-6 servings.
You could even make the servings even smaller for a party by putting them into shot glasses.
But you can also make this into one big cheesecake by putting it into an 8-inch pie plate instead of the individual dishes.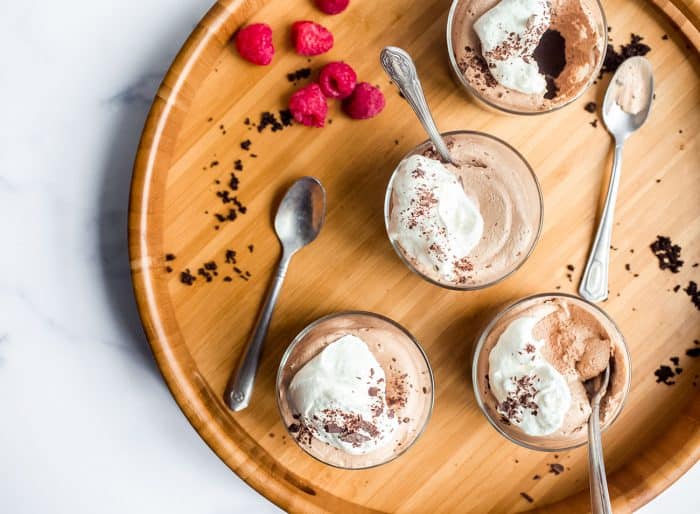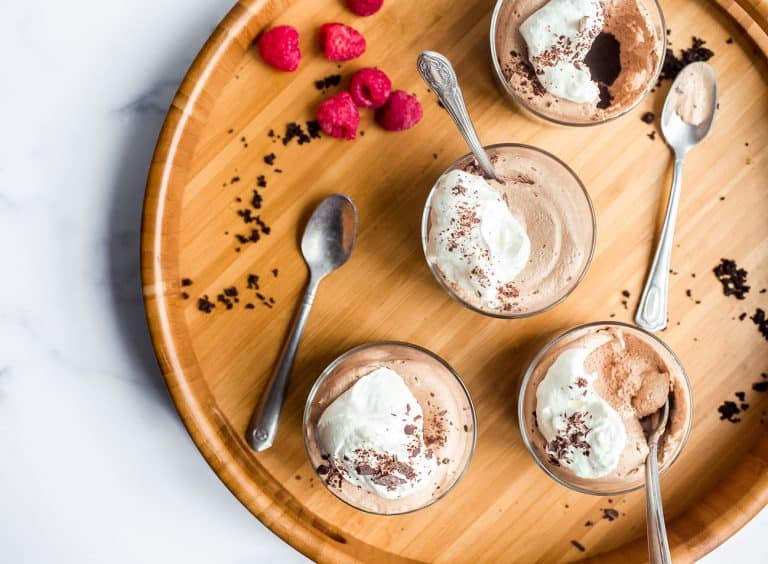 MORE SUMMER NO-BAKE CHEESECAKE RECIPES
It's really hard to beat no-bake cheesecake during the summer. While I love this Nutella version, there are many other summery flavors you can incorporate into a no-bake cheesecake! Check out these recipes for some more options.