No Bake Oreo Cheesecake combines pretty much all your favorite things in one sweet, no-bake dessert. Easy, a total crowd pleaser, and hello – Oreos!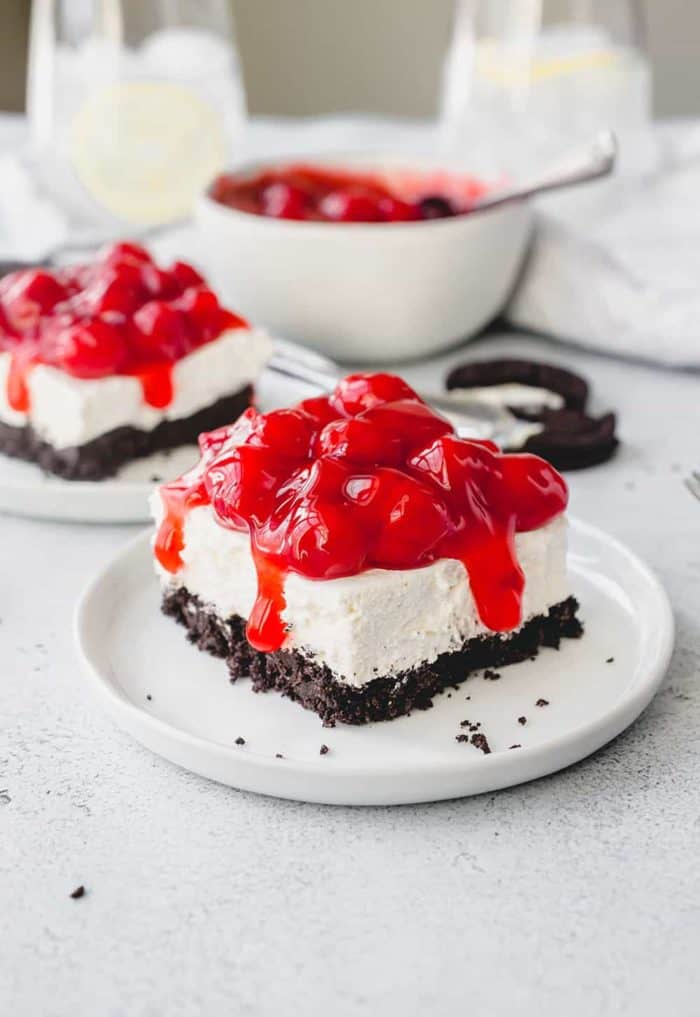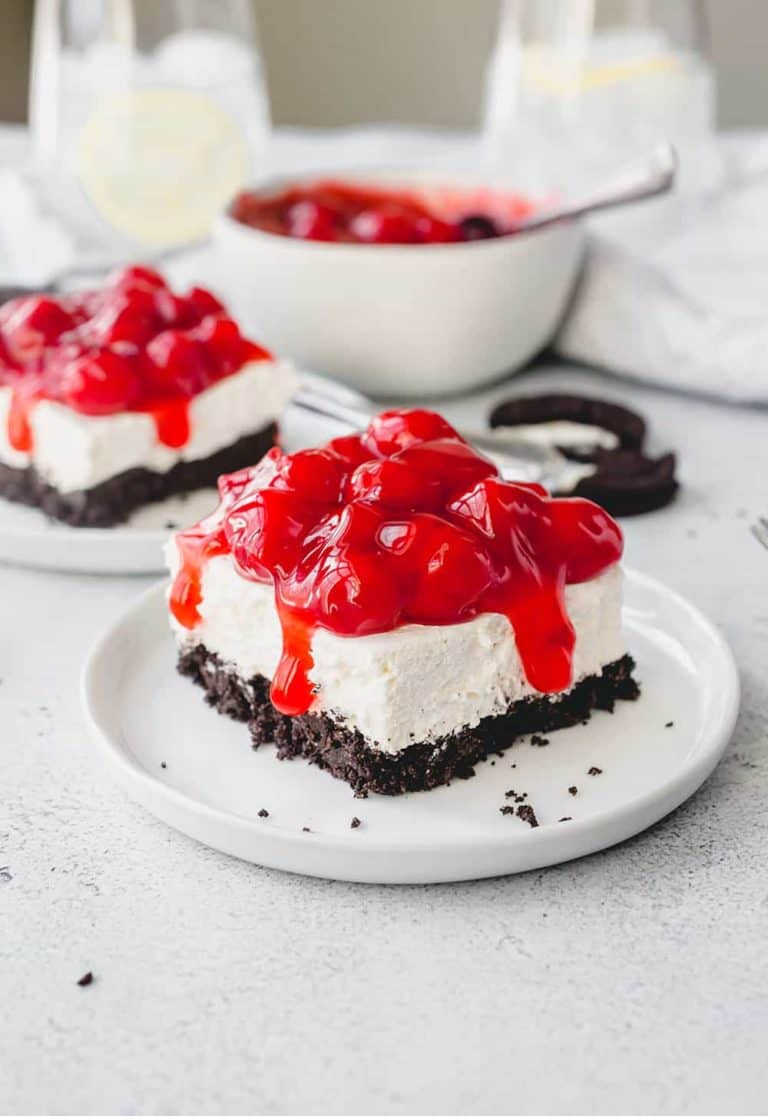 I know this July 4th isn't going to exactly look how any of us are used to.
With fewer fireworks, cookouts, and general merriment, we have to find ways to celebrate within our small groups.
And you know if I need to celebrate, I'm reaching for one of my cheesecake recipes.
You guys know that I have a pretty serious thing for cheesecake – especially when it requires minimal prep work and zero baking time.
Add in an Oreo crust and I'll fall hook, line and sinker every single time.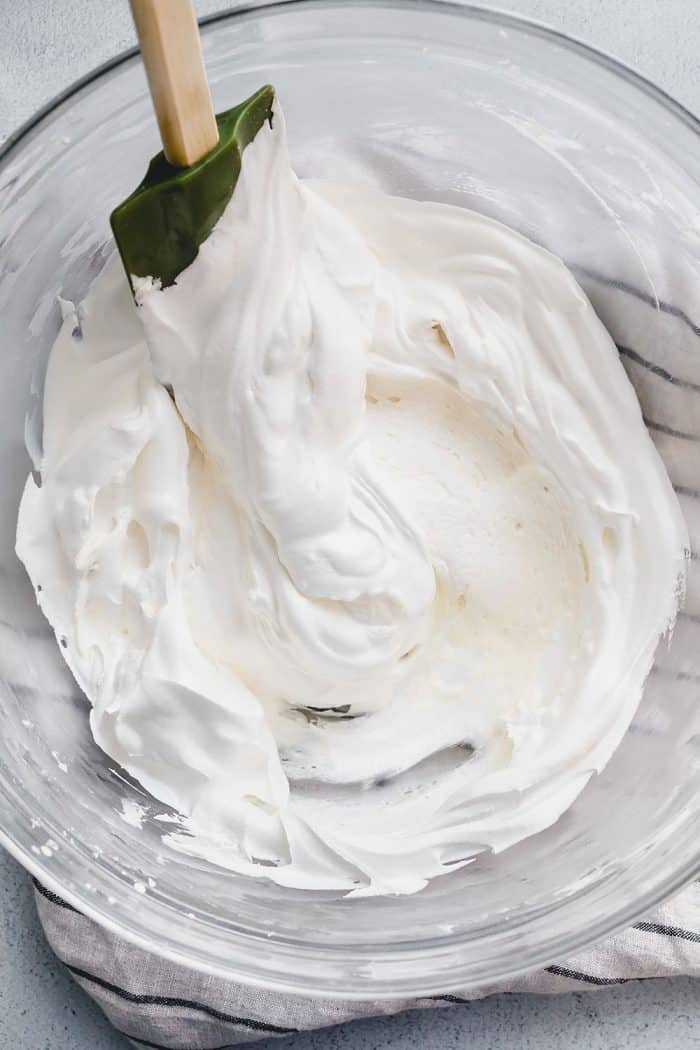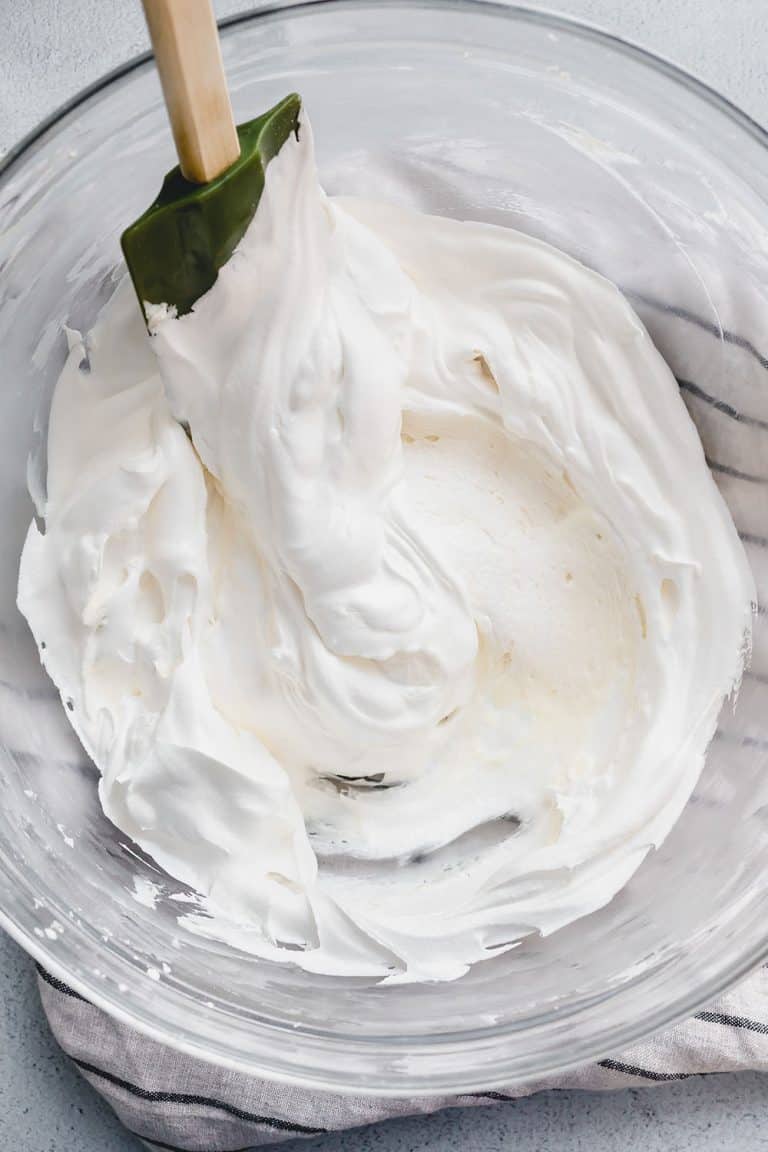 NO BAKE OREO CHEESECAKE RECIPE
When I first whipped up this No Bake Oreo Cheesecake recipe, it took me months to get around to sharing it here. Not because it wasn't amazing, but because it kept disappearing before I could photograph it.
Yes, it is that good.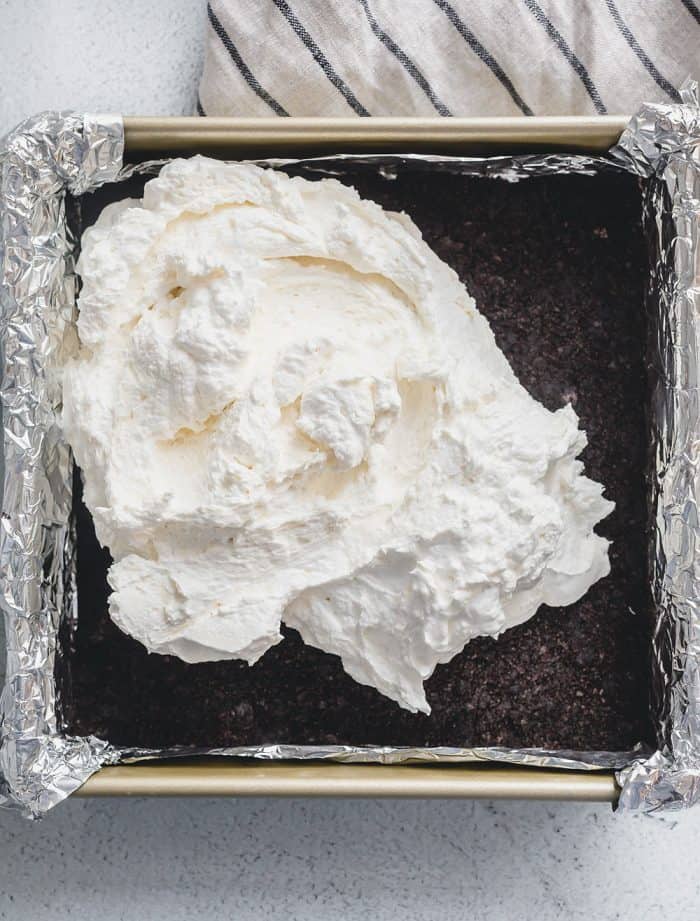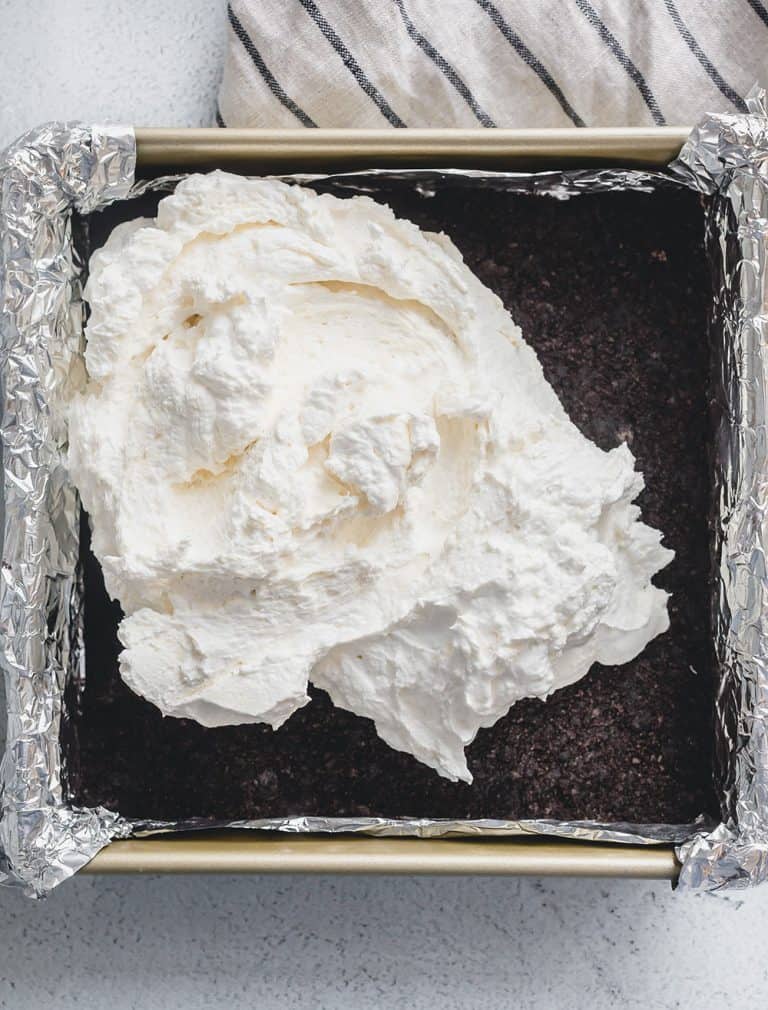 So good that my non-dessert loving husband has been known to eat almost an entire cheesecake by himself in less than one day. Okay, okay, I may have helped just a little bit. Maybe.
Aside from being easy to make, one of my favorite things about No Bake Oreo Cheesecake is that it only uses 6 ingredients:
Cream cheese,
Powdered sugar,
Vanilla,
Frozen whipped topping,
Butter,
and Oreos! (Of course!)
Honestly, I keep most of those ingredients in my fridge or pantry pretty much all of the time. Which is pretty handy any time I feel the need to make some Oreo cheesecake.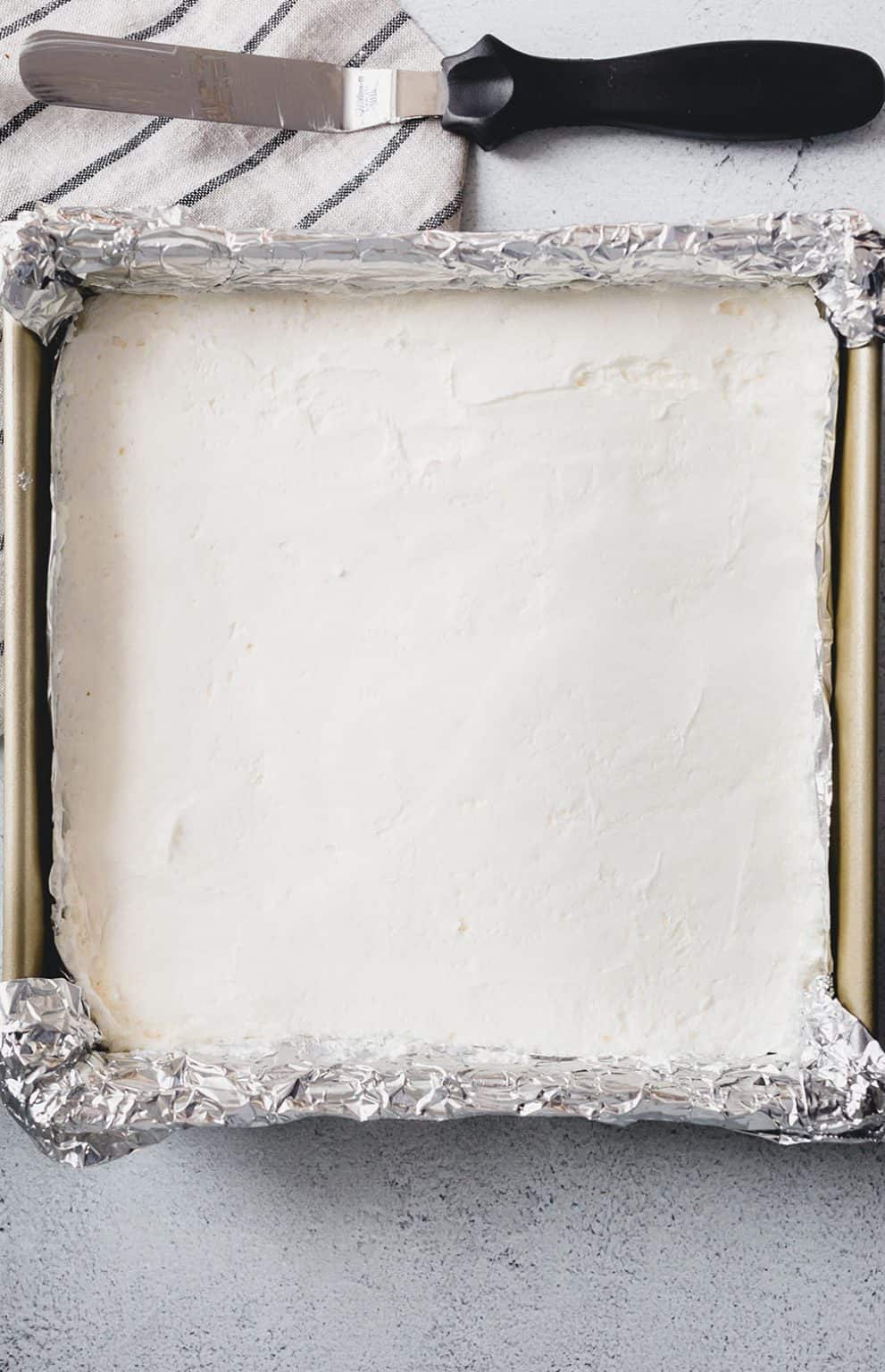 HOW TO MAKE NO BAKE OREO CHEESECAKE
I love a classic vanilla cheesecake with graham cracker crust, but in the summer I don't always want to turn on the oven.
No-bake recipes to the rescue!
This No Bake Oreo Cheesecake comes together in no time flat. It's fluffy, creamy and will undoubtedly become one of your go-to desserts for summer entertaining.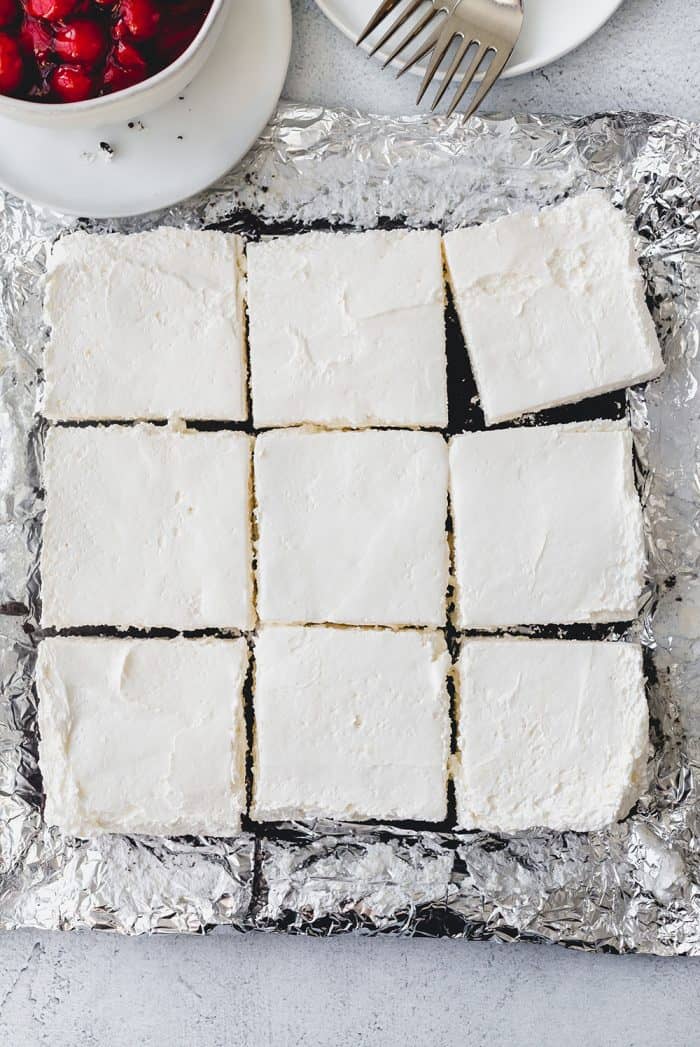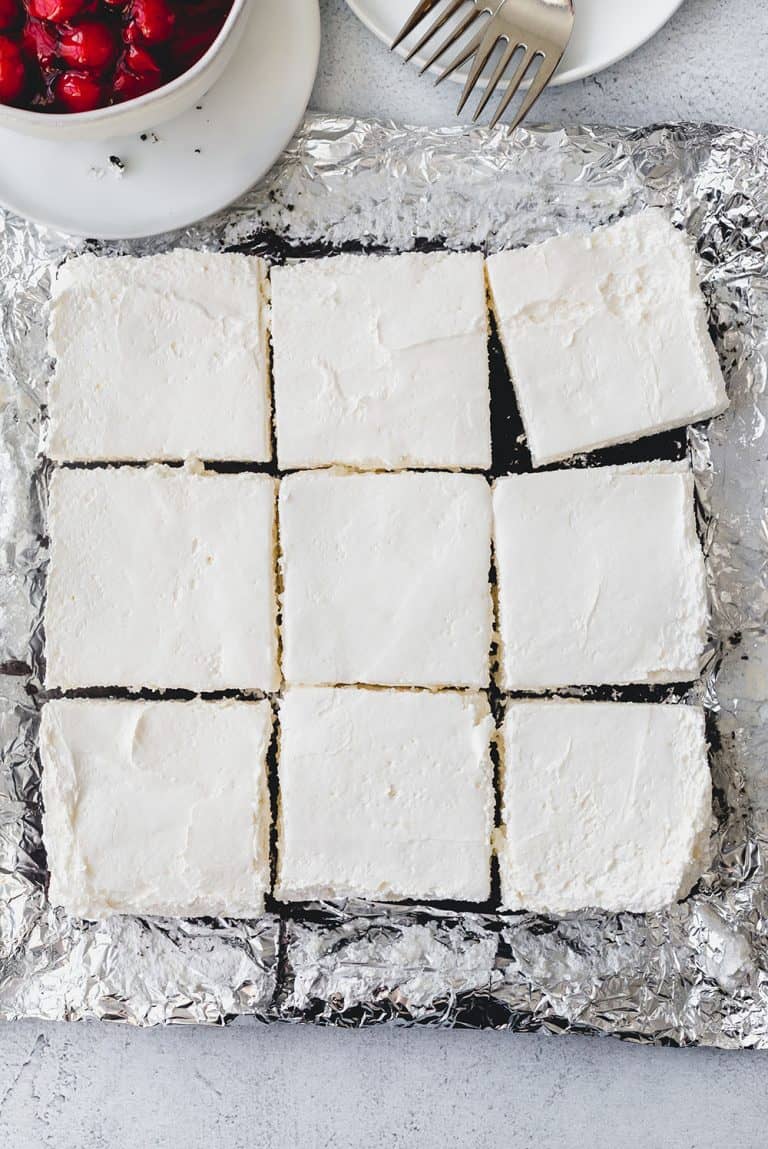 Before you get started, line an 8×8-inch pan with foil. Make sure to leave at least 1 inch of foil hanging over the sides of the pan. This will give you a "handle" to lift the cheesecake from the pan later for easy slicing and serving.
To make the crust, just stir together the crushed Oreos and the melted butter and press this mixture into the pan.
Tip: Use the flat bottom of a measuring cup to press the crust into the pan evenly!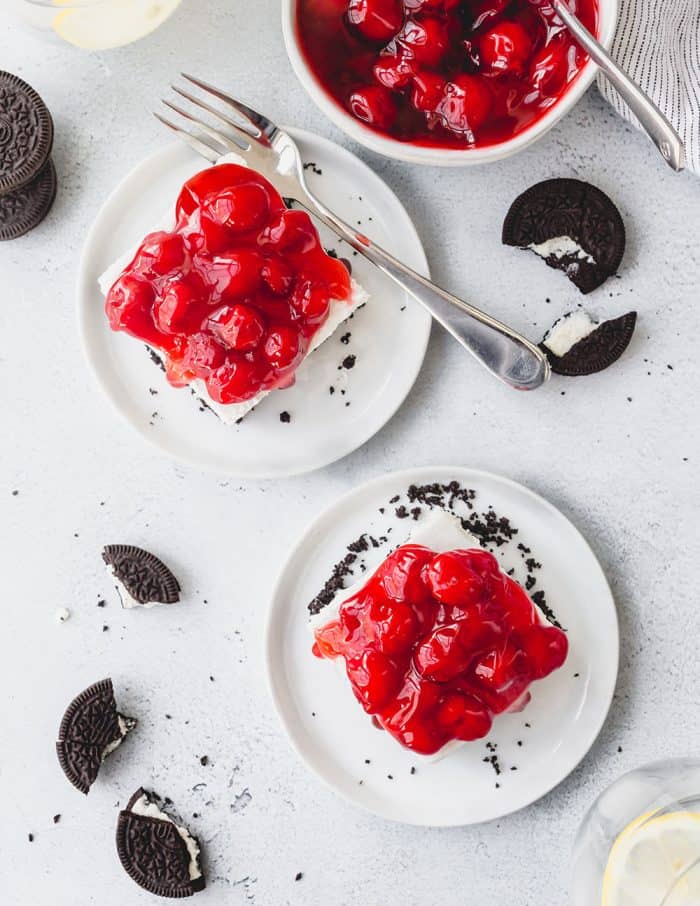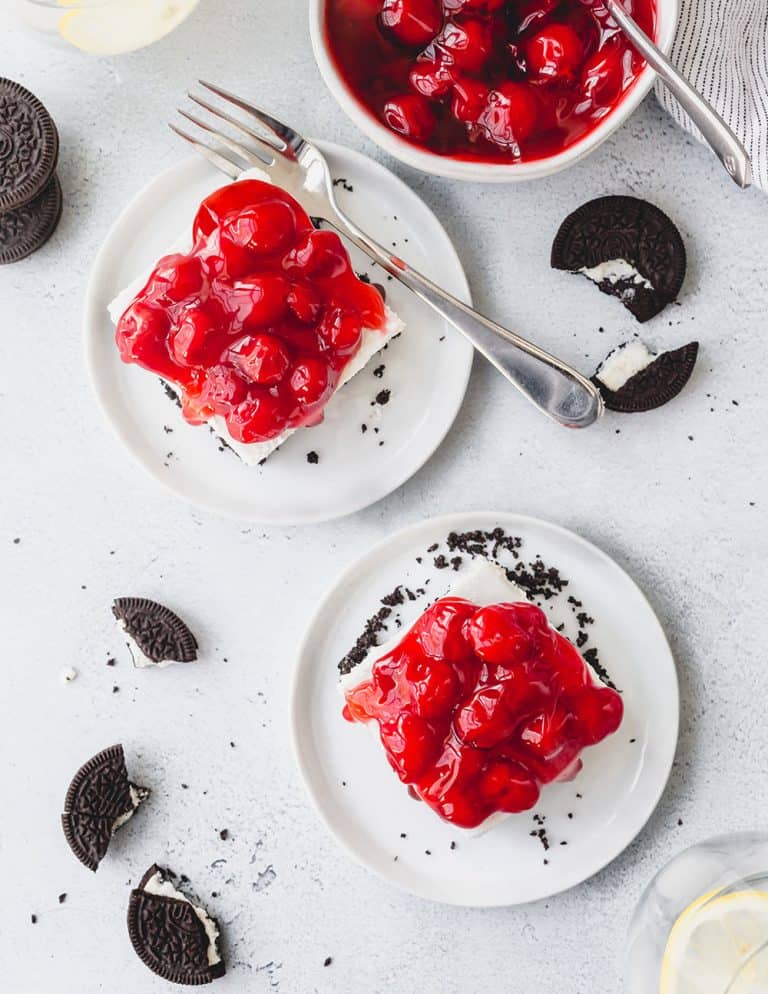 To make the filling, beat the cream cheese with an electric mixer for 2 minutes before gradually adding the powdered sugar and vanilla extract.
Then grab a spatula and fold in the whipped topping. And into the pan it goes!
Cover and refrigerate the cheesecake for at least 3 hours.
To serve, use those handy foil edges to lift the cheesecake from the pan, slice it, top with cherry pie filling, and enjoy!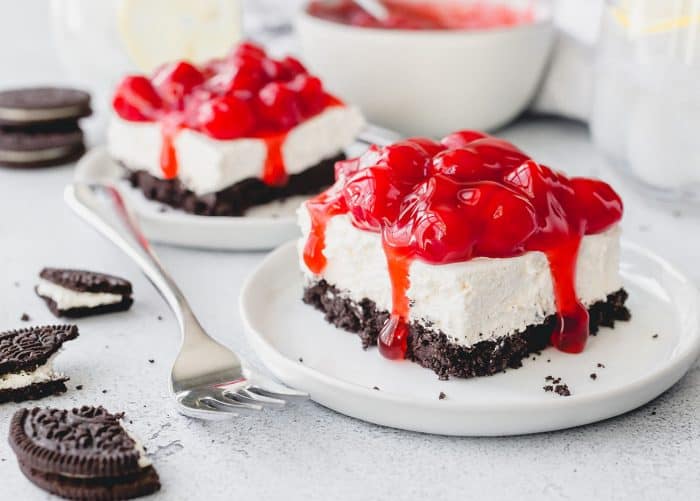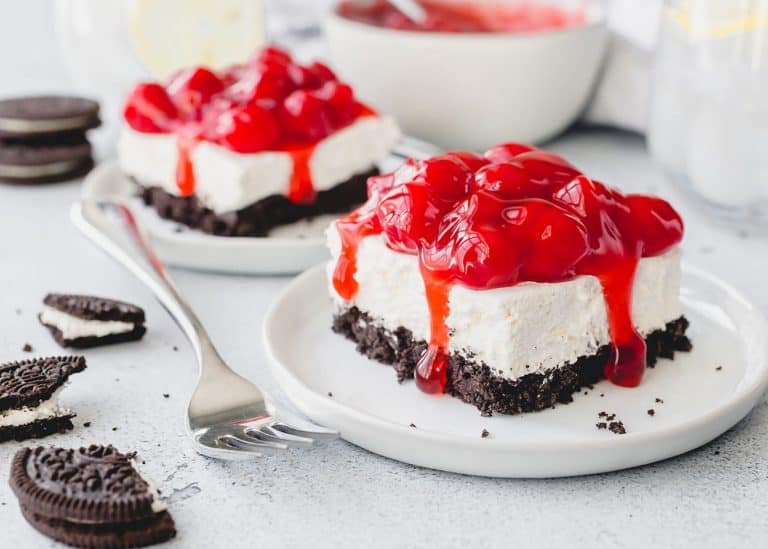 CAN YOU FREEZE NO BAKE OREO CHEESECAKE?
You could totally freeze No Bake Oreo Cheesecake if you want.
Instead of pulling it out of the pan and slicing it after chilling in the fridge, cover it tightly and freeze it for up to 2 months.
I recommend letting the cheesecake thaw in the fridge overnight before serving it, but you could absolutely eat it right from the freezer, too.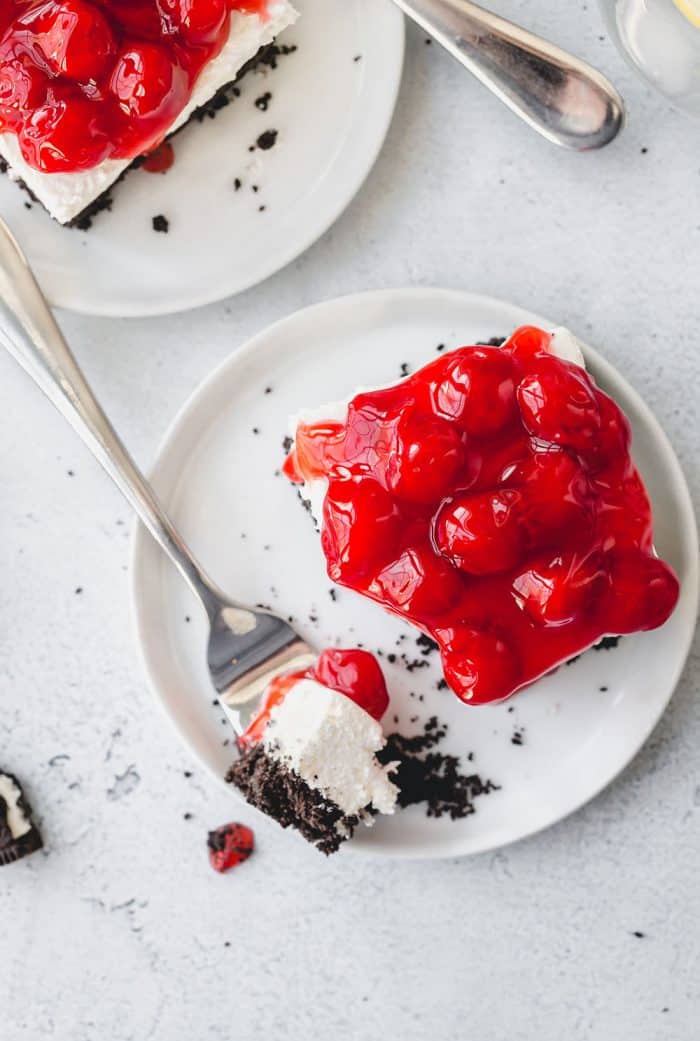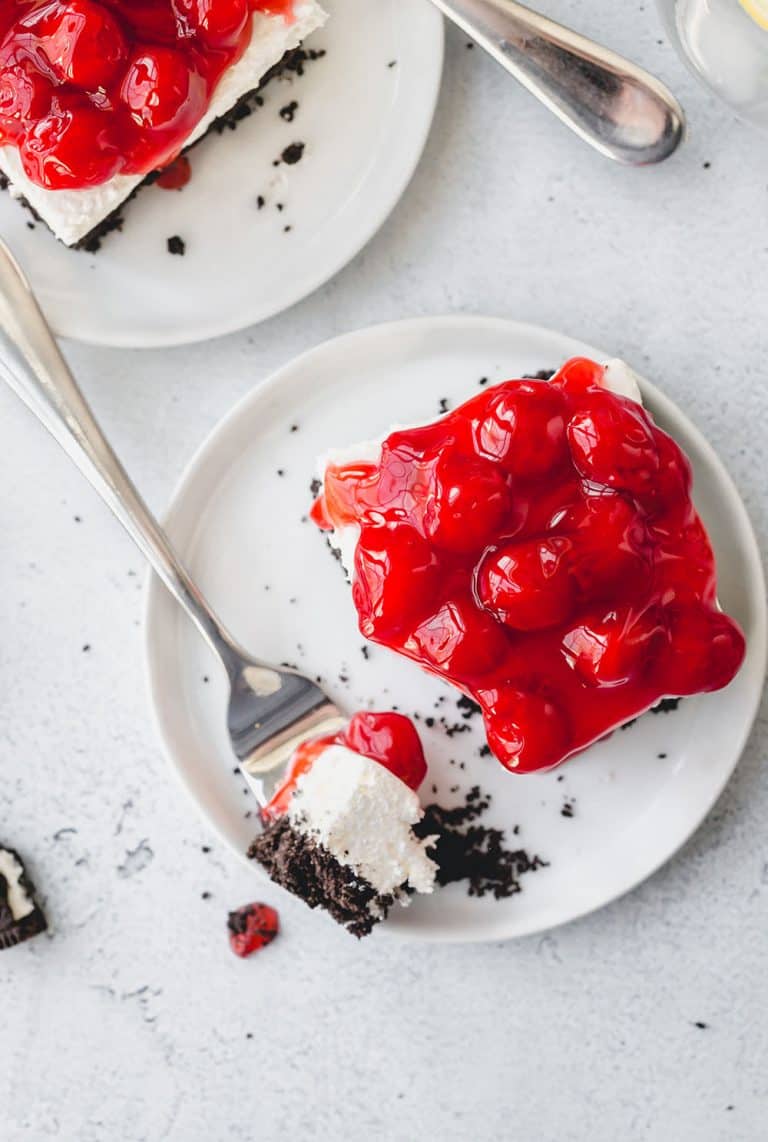 If you want to slice it while it is super cold, here's a trick:
Dip a large knife in hot water and immediately wipe it dry with a clean towel. The knife will be warm enough to easily slice through the cold cheesecake!
If you love Oreos and cheesecake, you have to try this No Bake Oreo Cheesecake. It might just become your favorite way to celebrate any occasion, from July 4th to a random Tuesday.