Summer is just around the corner and that means it's time for ice cold lemonade! These Raspberry Lemonade Cupcakes are just what you need for your grown-up lemonade stand!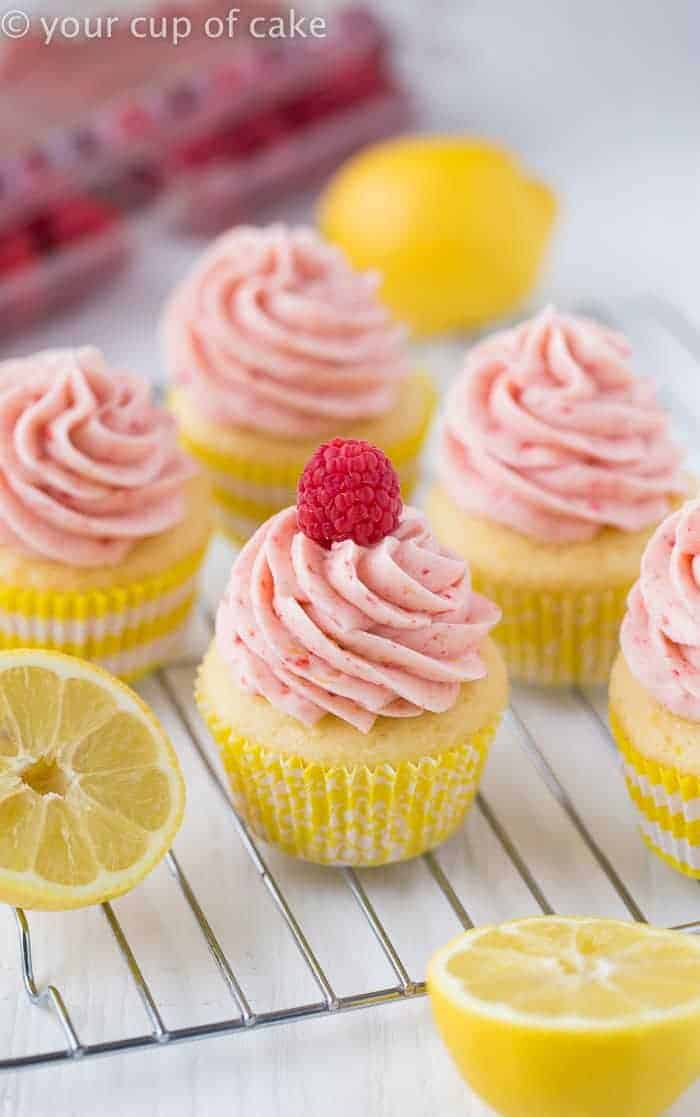 I am so happy to be back on My Baking Addiction to bring you this delicious recipe. I'm Lizzy from Your Cup of Cake and I'm always in the kitchen baking up cute cupcakes like my Palm Tree Cupcakes with little tanning teddy grahams!
Today it's all about summer lemonade and how I squeeeeezed all that flavor into these Raspberry Lemonade Cupcakes. I don't know about you, but when I'm at a restaurant and they offer me lemonade or raspberry lemonade, I always pick the raspberry! Today I have a great raspberry frosting for you, along with a few ways to make it work for your kitchen.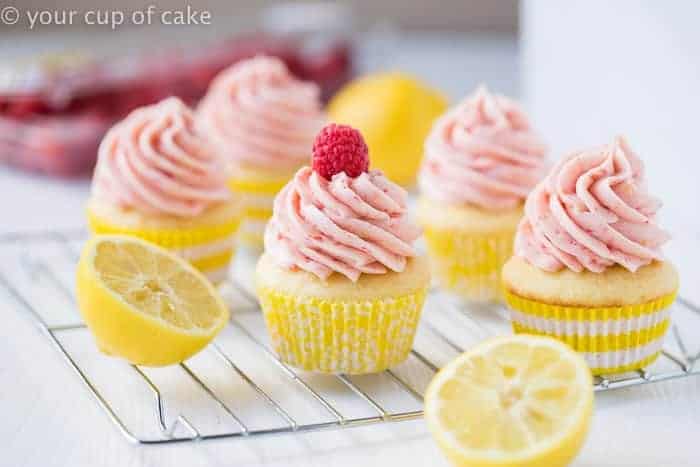 I love using freeze dried berries in my frostings, they're pretty much genius. If you want to know all about that you can check out my How to Make the Best Strawberry Frosting post! But for today we're going to be using other options that are probably already in your pantry because I'm all about using what you have on hand.
The first option is using a raspberry puree, which is a fancy way of saying you blend your raspberries in a blender! You can strain out the seeds too if you want!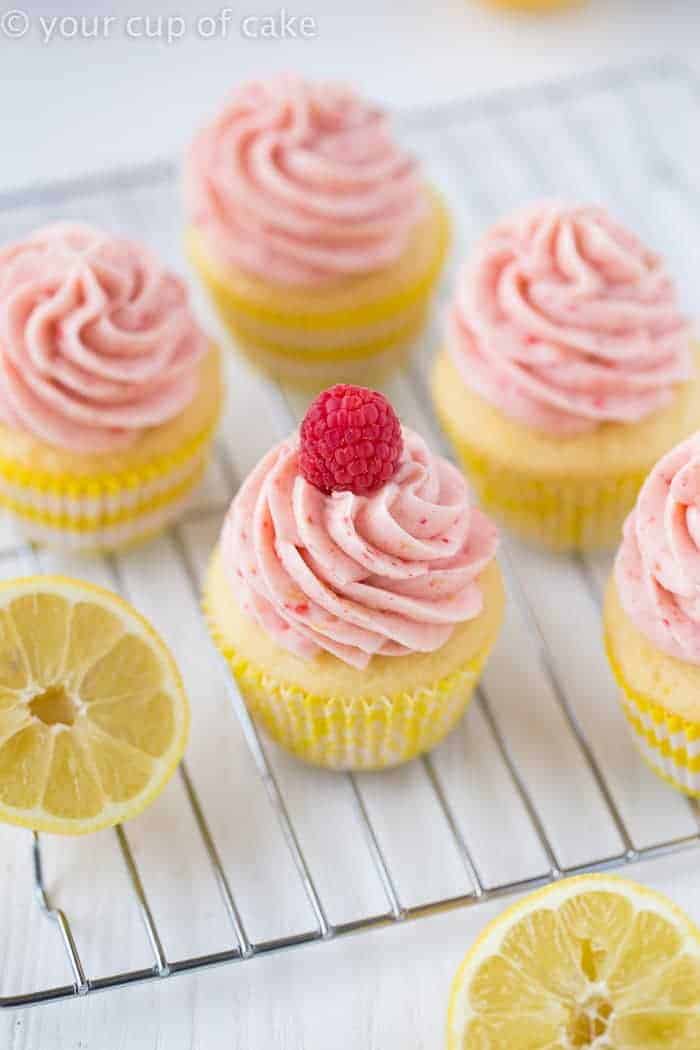 The next option is using some jam, jelly, preserves or anything like that! That's a great option because its the least amount of prep work and you probably have a jar in your fridge from making PB&J sandwiches.
The third option may sound a little strange… adding jello powder! It's a huge punch of flavor and color (albeit it's dyes and artificial stuff). But it works! You can even use a jelly and then add just a little of the jello powder to boost the flavor.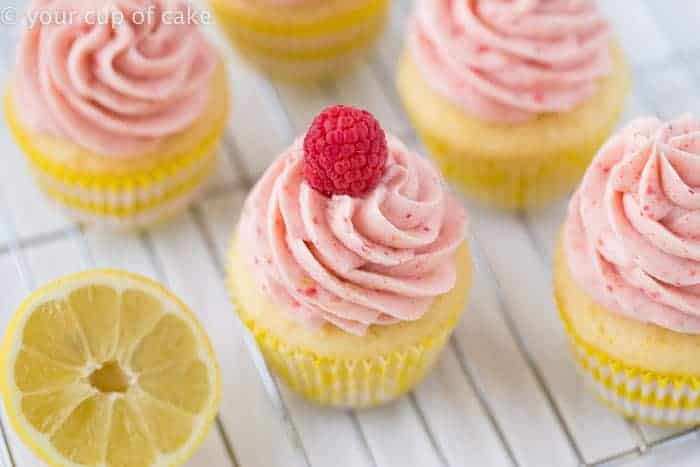 The tricky part about berry frostings is that you can't add to many fresh berries because then the frosting will be way too soft! That's why I'm obsessed with my freeze dried berry trick I linked to above and also why the jello powder is a great substitute.
I hope you learned a little something today about berry frostings! Don't forget to come visit me at Your Cup of Cake and find something sweet to bring to your next summer pot luck!
If you love these Raspberry Lemonade Cupcakes, you definitely need to check out these Thin Mint Cupcakes and these Banana Nutella Cupcakes.
Happy baking!