Banana Nutella Cupcakes combine rich chocolate Nutella frosting with light and fluffy banana cakes. The perfect combination!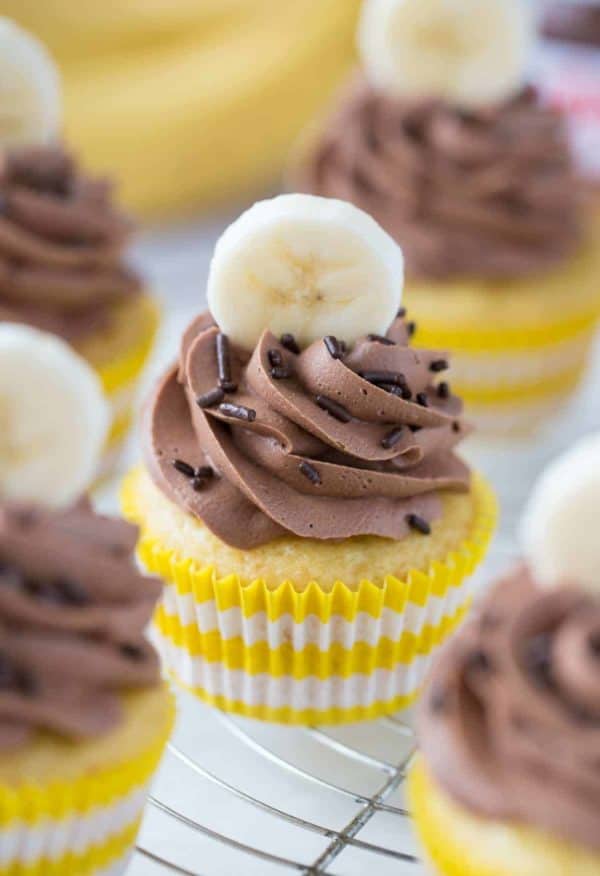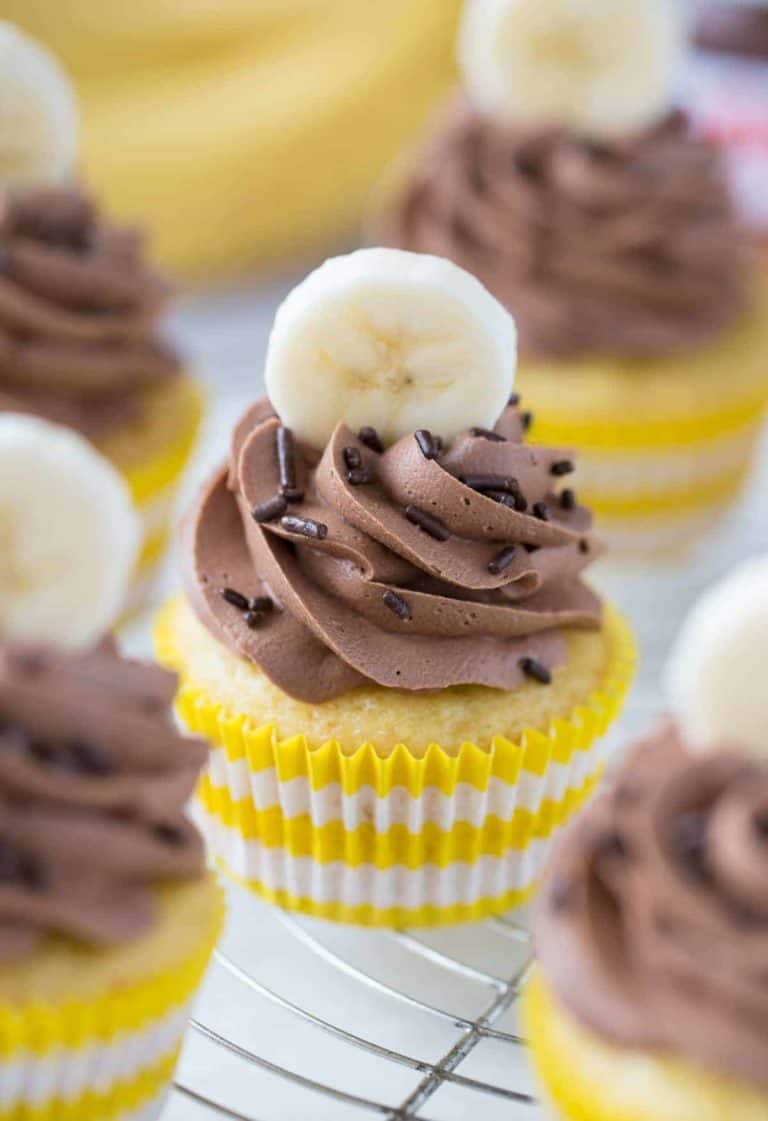 Your new favorite flavor combo has arrived…Banana Nutella Cupcakes! As if we need another excuse to buy Nutella!
It's Lizzy from Your Cup of Cake and I've brought you another fabulous cupcake recipe as well as a few cupcake tips! Are you ready? Alright, lets get started…
I get asked all the time what my favorite cupcake tools are, and there are two I'm obsessed with. They're great because no matter what your skill level (or if you pipe on your frosting or use a knife) they'll make the baking process easier and faster! And won't break the bank!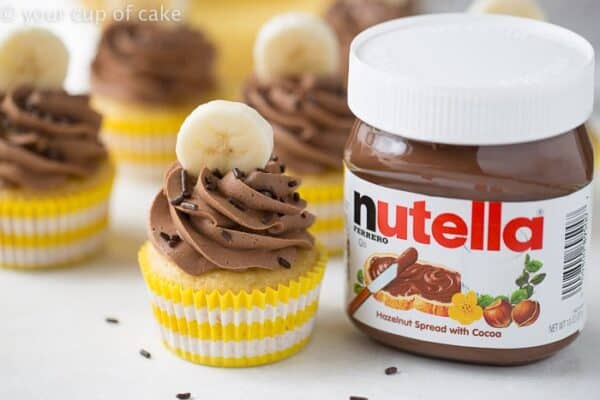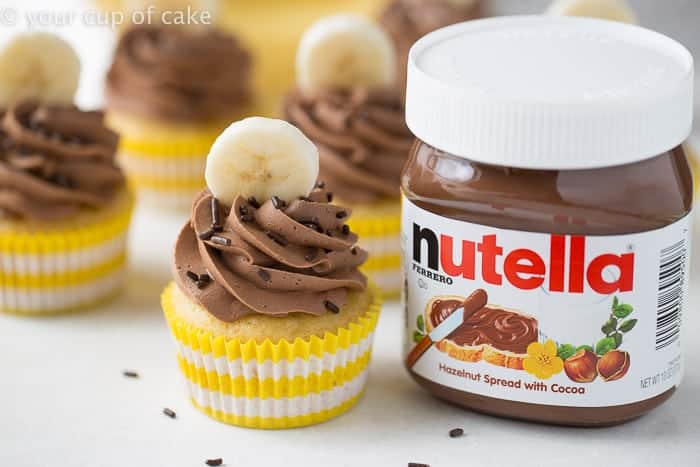 The first tool I love is my 24-well cupcake pan. It's great because some ovens won't fit 2 separate 12-well pans but they will fit this one!
But the best part is that the pan isn't as tall as a standard cupcake pan, so you know those dark rims you get on you vanilla cupcakes?
Say goodbye! with this shallower pan, those won't happen anymore!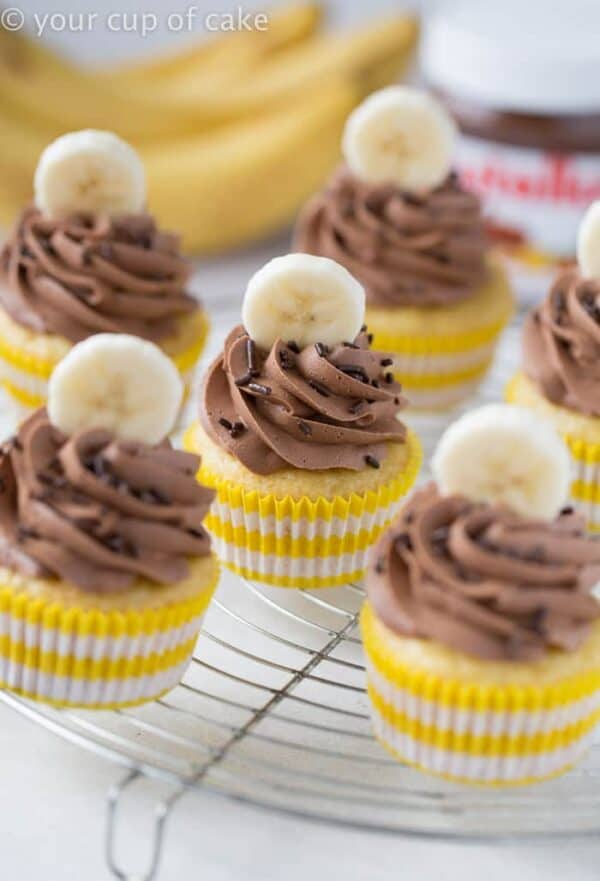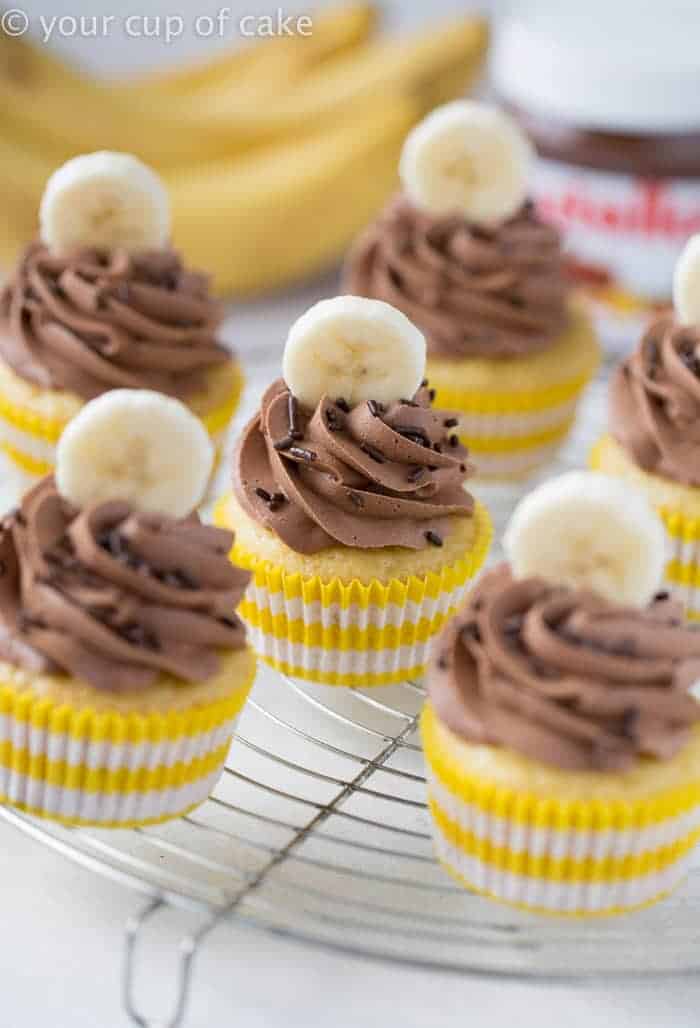 And my second favorite tool is a food scoop! I have them in all different sizes and they make my cupcakes all come out the same size and it's way faster to scoop out! Plus, they're perfect for making cookies because you can use a huge scoop to make monster cookies or a mini one for bite sized treats.
Most grocery stores sell them, but I do suggest buying a Vollrath one because they're only a few bucks more and they will last forever. The grocery store ones can break pretty easily… So just go for the profession brand! I promise you'll love them and you'll want one in every size and color!
Feel like a cupcake pro yet? These Banana Nutella Cupcakes are just what you need to make to perfect your skills! The rich chocolate Nutella frosting with the light and fluffy banana cakes are the perfect combination. Dare I say even better than peanut butter and chocolate… I know, I can't believe I even said that.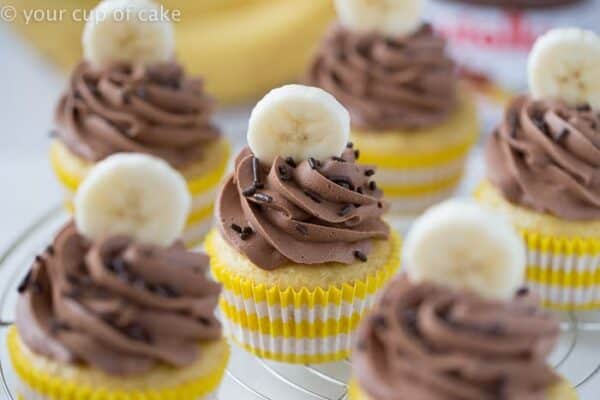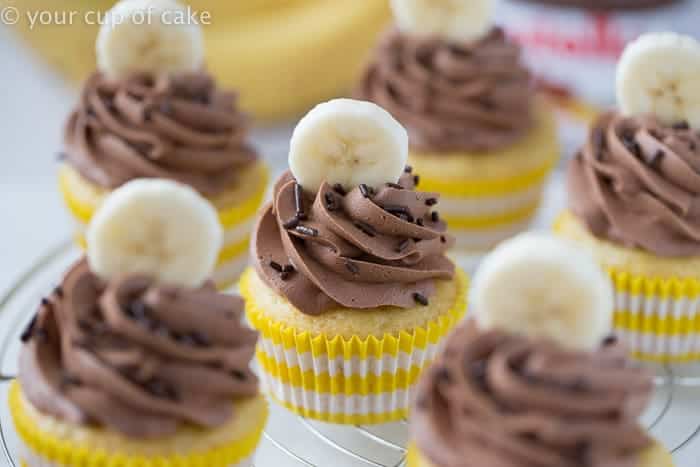 Make sure to check out my Strawberry Lemonade Cupcakes for another fun summer recipe!
For more delicious cupcake recipes, be sure to check out these Thin Mint Cupcakes, Apple Peanut Butter Cupcakes, and Coconut Cupcakes here on My Baking Addiction.
Post contains affiliate links.