Thin Mint Cupcakes are rich chocolate cupcakes smothered with chocolate ganache and minty frosting, then topped with Thin Mints! Girl Scout or not, this is a dream come true!
Lizzy from Your Cup of Cake is here today with some fantabulous cupcakes. Oh how I could go for one right now, without a box in sight! Thanks so much for guest posting today, Lizzy!
I am so happy to be back here guest posting for the sweet and gorgeous Jamie! I'm Lizzy from Your Cup of Cake and cupcakes are my specialty! I can hardly find a drawer in my house that isn't full of cupcake liners and sprinkles!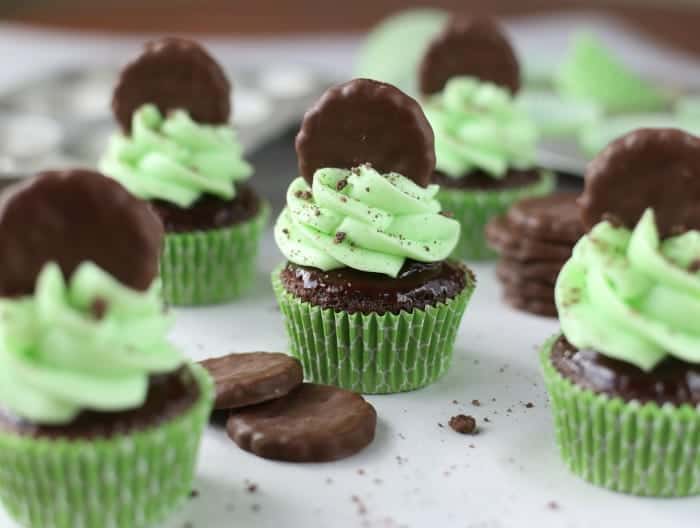 I'm not sure about you, but I was a proud and faithful Girl Scout. I loved camping and hiking and earning all the badges, but I mostly did it for the cookies. Not just any cookie… the Thin Mints. I'll admit I sampled way too many cookies while I was in the kitchen making this recipe, whoops!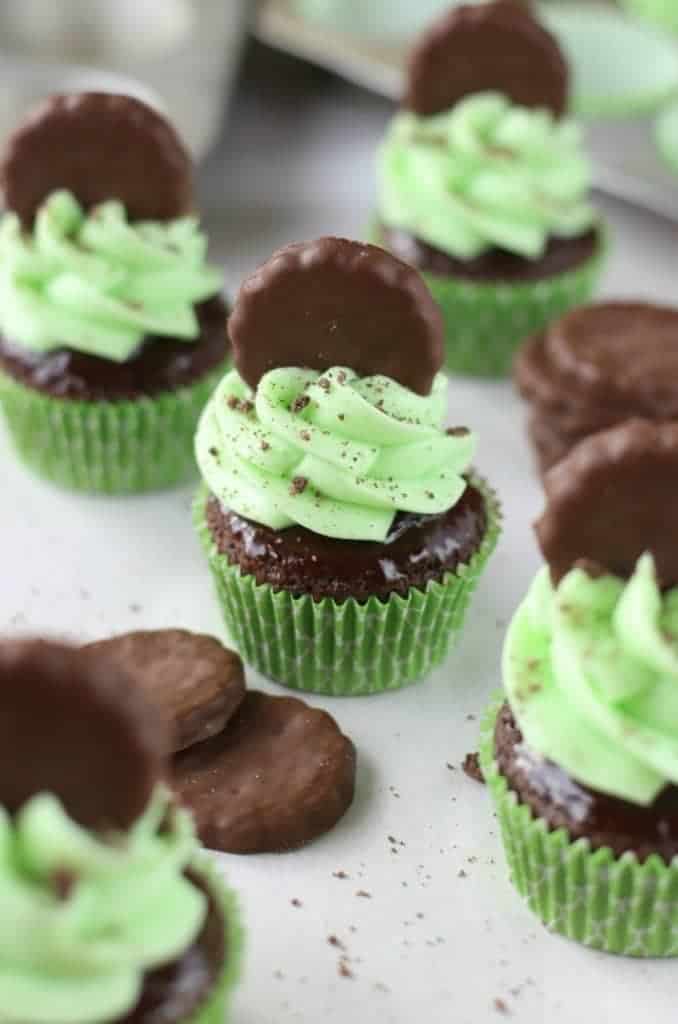 Adding a layer of chocolate ganache to any cupcake really takes it to the next level, plus it seals in the moisture of the cake! So this is a really great trick to use for wedding or parties where you know the cupcakes will be sitting out for a while. You can always add a little more or less whipping cream depending on how thick or thin you want the ganache to be. And remember, if the ganache cools down and gets too thick to dip your cupcakes in, just pop it back in the microwave for a 10-15 second "zap" and it will be good to go!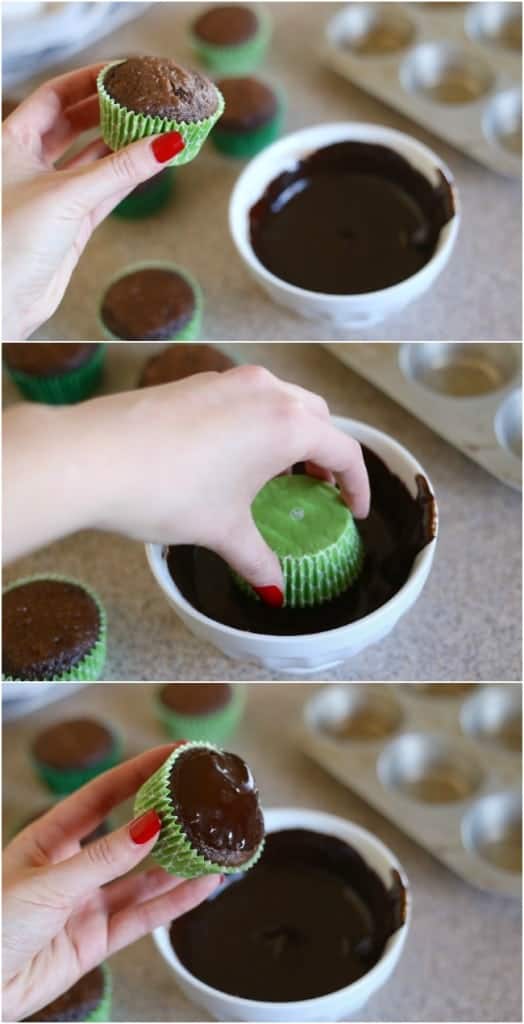 If you love mint desserts, make sure and check out my adorable Shamrock Shake Cupcakes my Andes Mint Cake–it's dripping in chocolate and rimmed with Andes Mints!