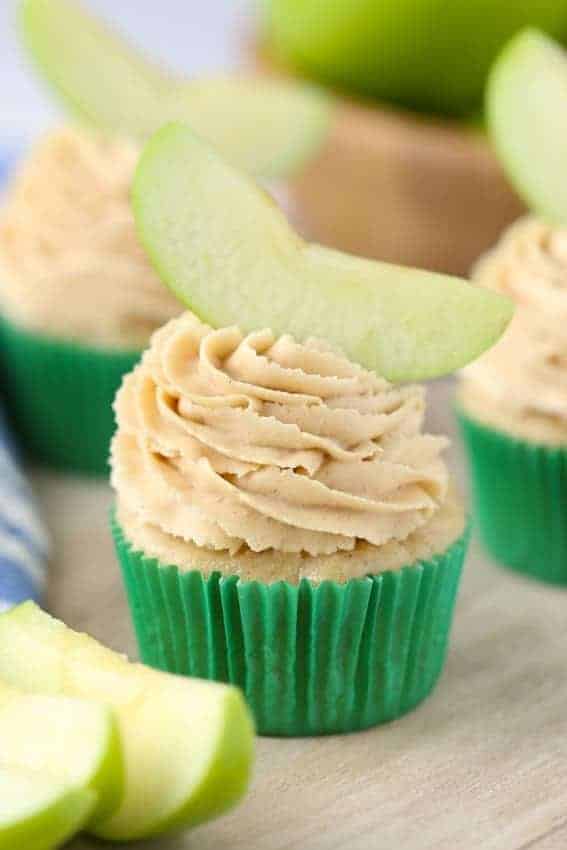 Apple Peanut Butter Cupcakes combine two favorites into one delicious dessert. How can you resist that fluffy peanut butter frosting?
Lizzy is here to share this delicious recipe for Apple Peanut Butter Cupcakes with you while I'm on a little adventure with the family. I know you'll love them, and plenty of the other cupcakes on Lizzy's blog, Your Cup of Cake. Thanks, Lizzy!
Back-to-school season is in full swing! These cupcakes take the standard after school snack to a whole new level with fluffy apple cake and sweet peanut butter frosting! You can even top off the cupcake with an apple slice to sneak a few extra fruits into this treat!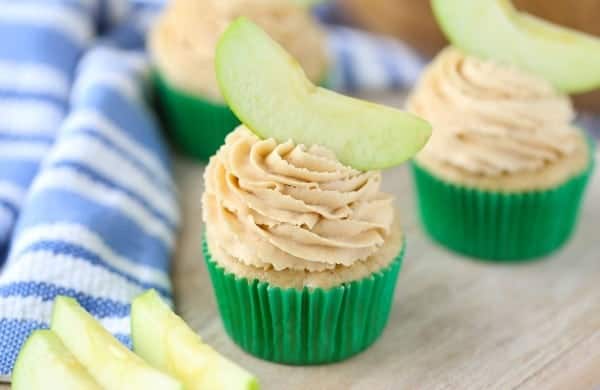 I am so glad to be back with another guest post for the fabulous Jamie of My Baking Addiction. Make sure to check out my fall favorites like Pumpkin Nutella Muffins, Reese's Pieces Cupcakes and Pumpkin Cream Cheese Bread.
But on to these fun cupcakes….
I love cupcakes and my favorite thing to do is play with flavor combinations! We eat apples with peanut butter all the time, but we don't see it put into a dessert. But guess what, they work perfectly together! And if you really want to stretch, we can say they're heathy because there's protein in the frosting and fruit in the cake :) Okay, maybe they aren't really healthy, but I feel a little better about eating them knowing there's some fruits in there somewhere.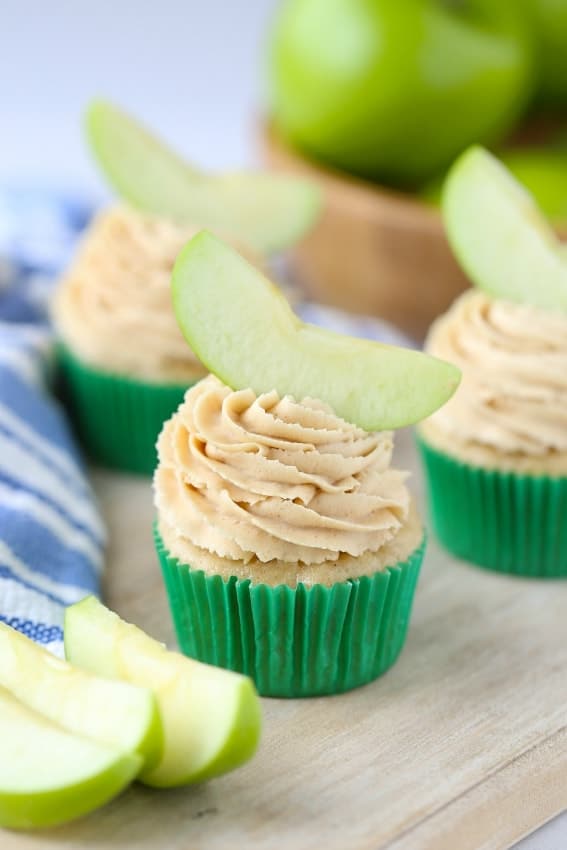 These are perfect for school bake sales, after school treats or even for those picky eaters who don't like chocolate–Yes, they do exist!
You can bake these with any sort of apple but I would suggest either a Granny Smith or Gala. Just use your standard cheese grater to grate them and remember to watch your fingers!
Looking for more delicious apple desserts? Be sure to check out this Snickers Caramel Apple Salad and this Apple Pie Bread, they're perfect for apple season.