Strawberry Cream Cheese Tart with a thick layer of cream cheese filling and an easy press-in crust. With a gluten-free option.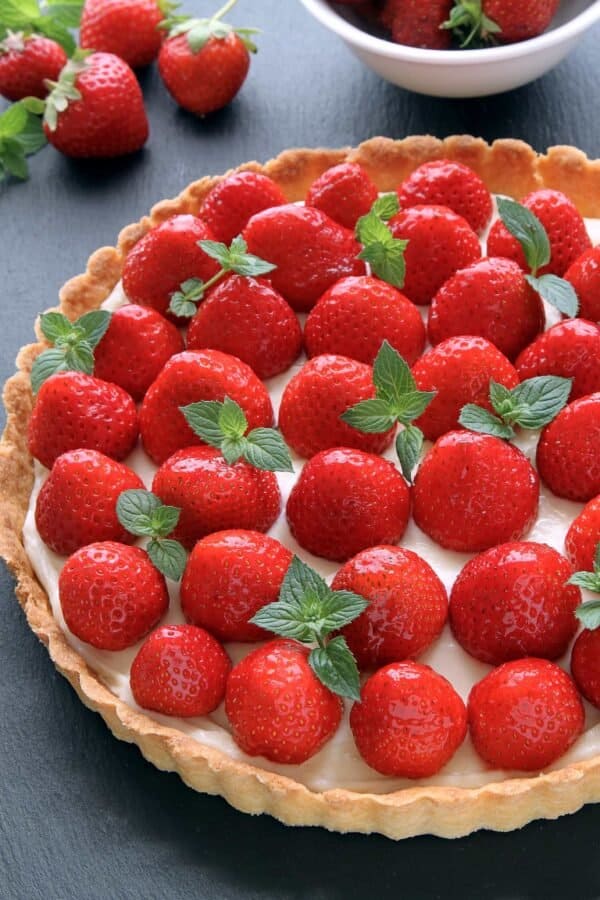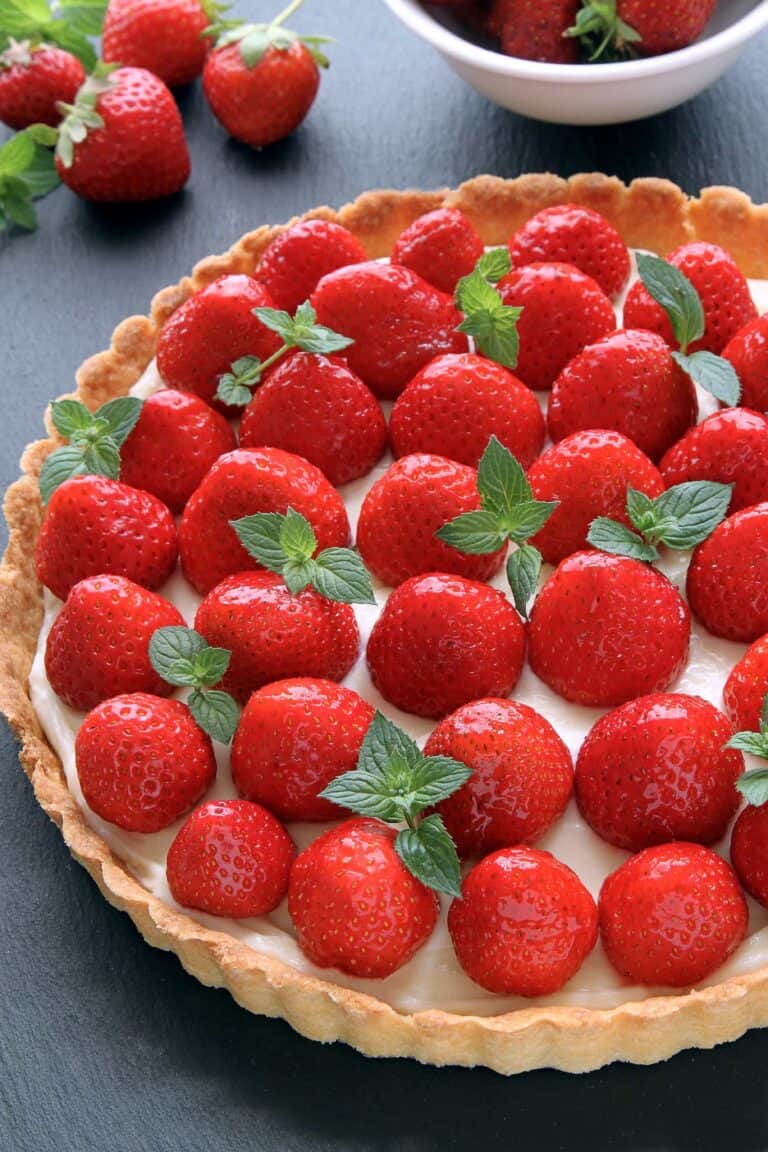 Tarts are one of my favorite desserts. They're usually pretty easy to throw together and for me at least, the whole process is so much less stressful than making a pie.
Like I said in this key lime pie bars post, I like my dessert filling layers to be nice and thick. So this strawberry cream cheese tart has twice the amount of filling that similar tarts have!
The crust is quite thin which means there's more space for the filling. The crust, by the way, has enough sugar in it and a little lemon zest to give it some flavor. I don't know about you but one thing I don't like is bland and almost flavorless crust!
I'm also not a fan of roll-out crusts. They just seem kind of fussy, which is why I always opt for press-in crusts. They're so much simpler and fool-proof.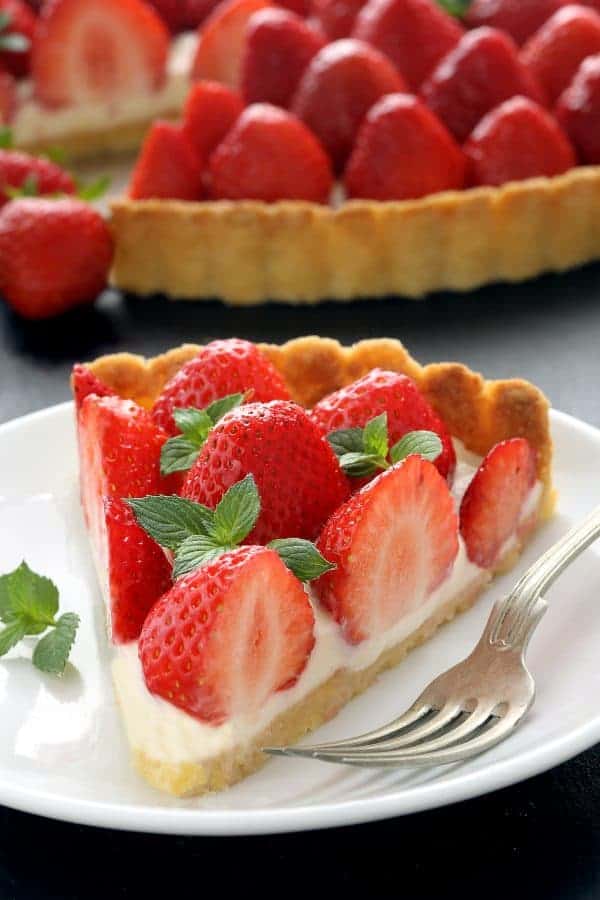 This Strawberry Cream Cheese Tart recipe calls for freezing the crust in the tart pan for one hour and then baking. Be sure to use a pan that's safe going straight from the freezer to a hot oven. Non-stick, aluminum and steel tart pans with removable bottoms are ideal. I'd be a little leery of using ceramic or glass pans.
For the gluten-free version, the usual mix of flours that I use in my gluten-free recipes, like in these M&M cookies, just didn't work. The crust was too fragile.
So I used my favorite 1-to-1 gluten-free baking mix and it worked much better! The crust is still more fragile than the all-purpose version so be careful when removing it from the tart pan.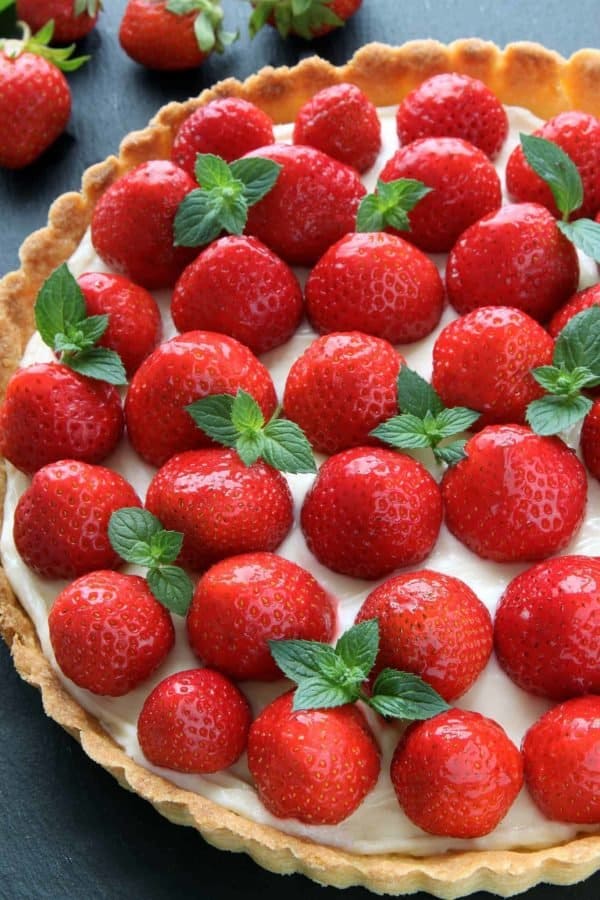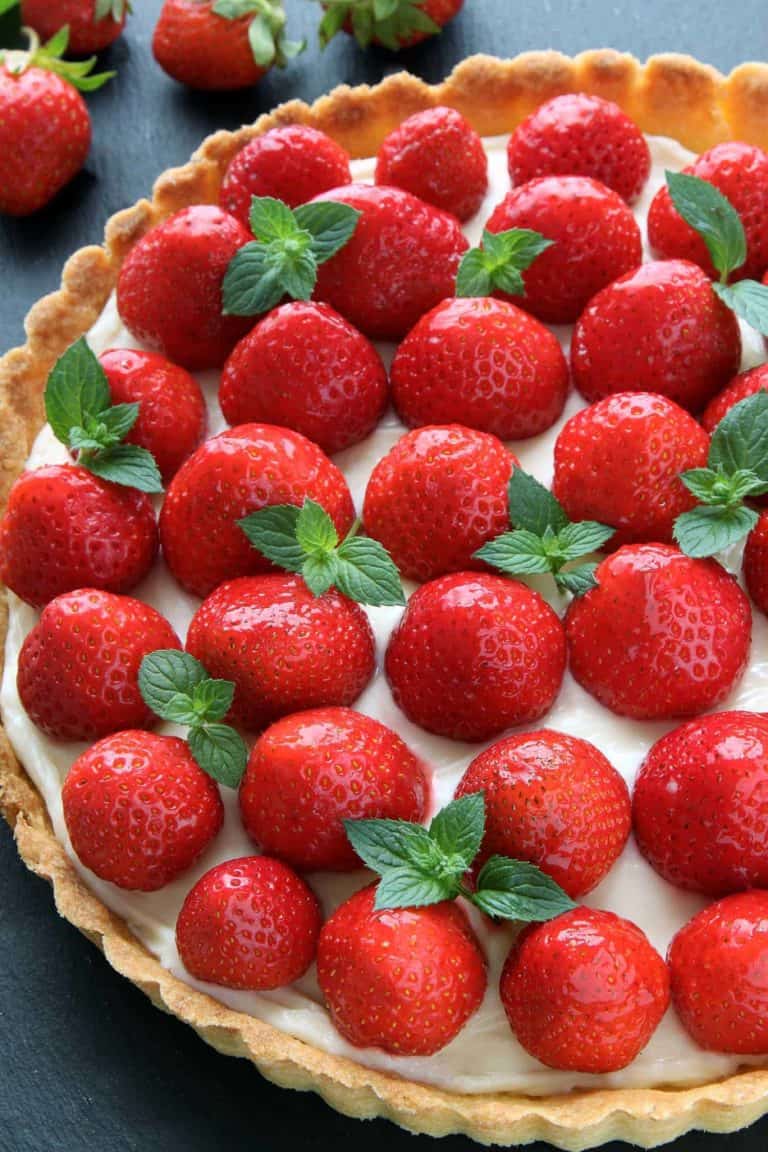 I thought about covering the cream cheese filling with a layer of this homemade strawberry jam but decided to keep things super simple and just covered the filling with strawberries.
Strawberries are usually sweet enough on their own and don't require any extra sugar but I ended up brushing a little warm jam over the tops of the strawberries for a bit of added flavor. If you've got really sweet strawberries, feel free to omit that step!
As long as you serve this tart on the day of making, it'd be great with any fruit. I know that I'll be trying it with raspberries and blueberries for July 4th!