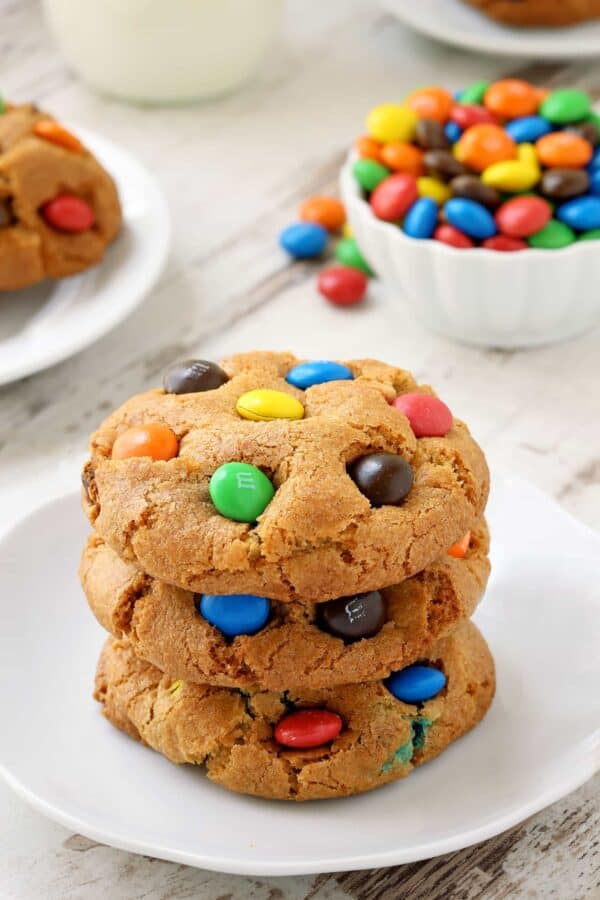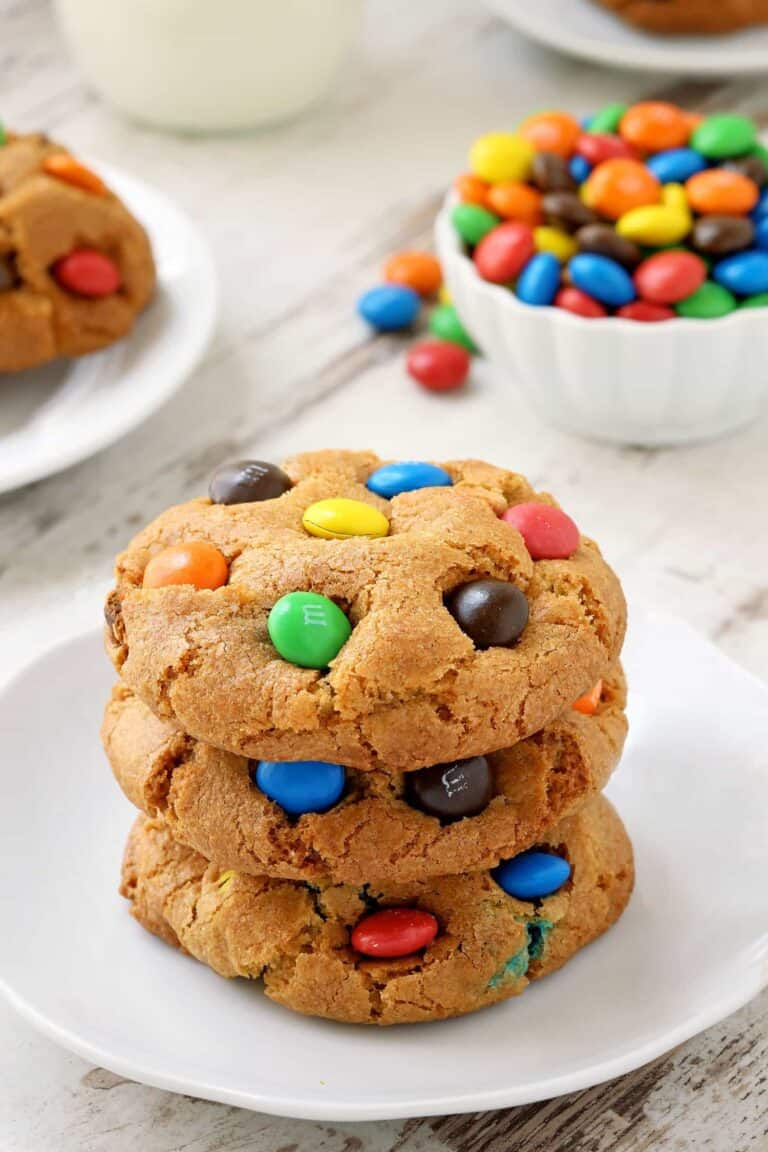 M&M cookies are soft, chewy and loaded with M&Ms! With a gluten-free option.
M&M cookies were a favorite of mine growing up. My mother never made them or bought them so whenever other parents brought them to school parties, I made a beeline for the cookie tray!
Since the days of elementary school class parties, I've made my fair share of M&M cookies. I always just mixed the M&Ms into the dough and baked them up. One thing that nagged at me is that they never looked as pretty as the cookies from my childhood.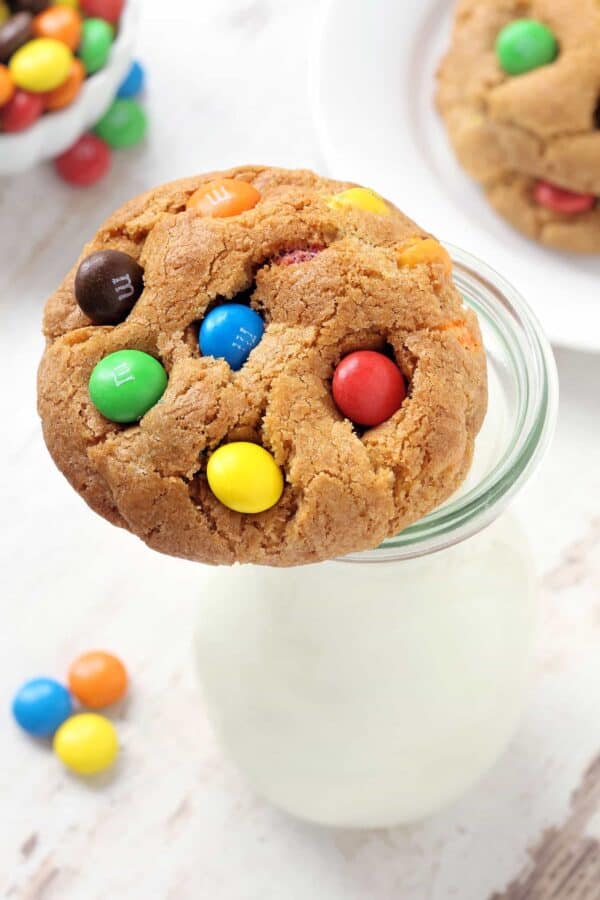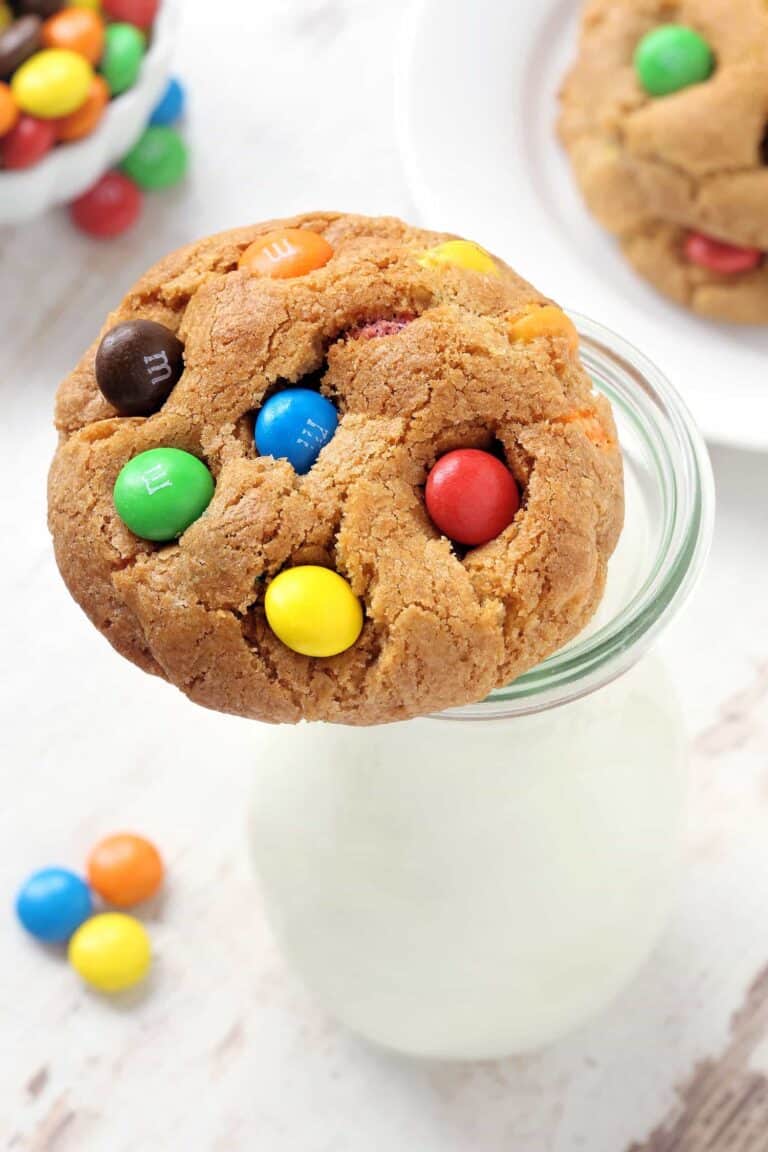 So this time, I experimented with the best way of incorporating the M&Ms. I made them every way imaginable and finally found the best method. You add the M&Ms to the dough, roll into balls with as few M&Ms peeking out of the dough as possible, bake and then add more M&Ms post-baking. A few M&Ms may still bleed, which you can see in the pictures, but even with that, it's a huge improvement over the other methods I've tried!
I like my M&M cookies to be loaded with M&Ms and so my recipe calls for a lot more M&Ms than other recipes I've seen. These cookies are actually 1/3 M&Ms by weight! And that's before you press almost an additional cup on top of the cookies after baking. You can absolutely use fewer M&Ms or toss in some other add-ins like chocolate chips or walnuts.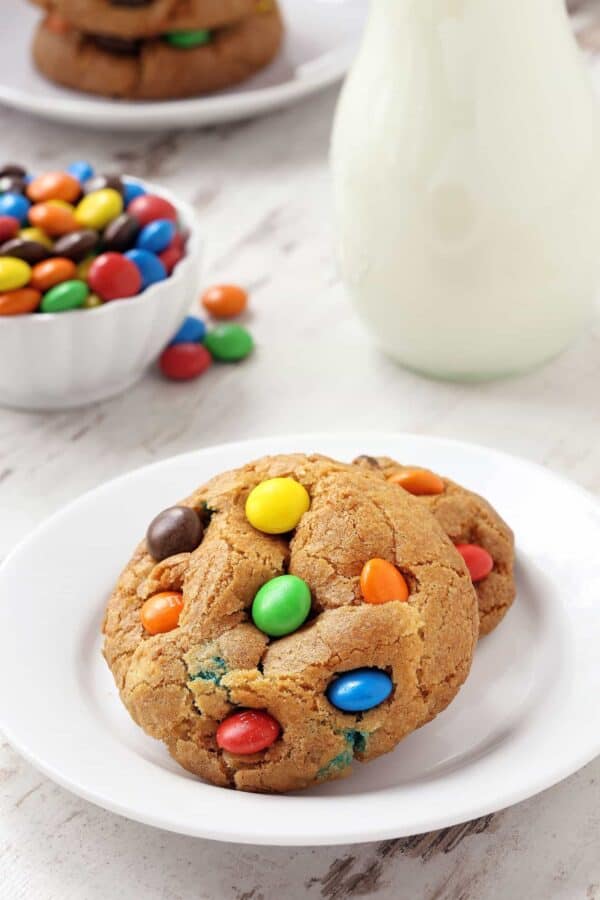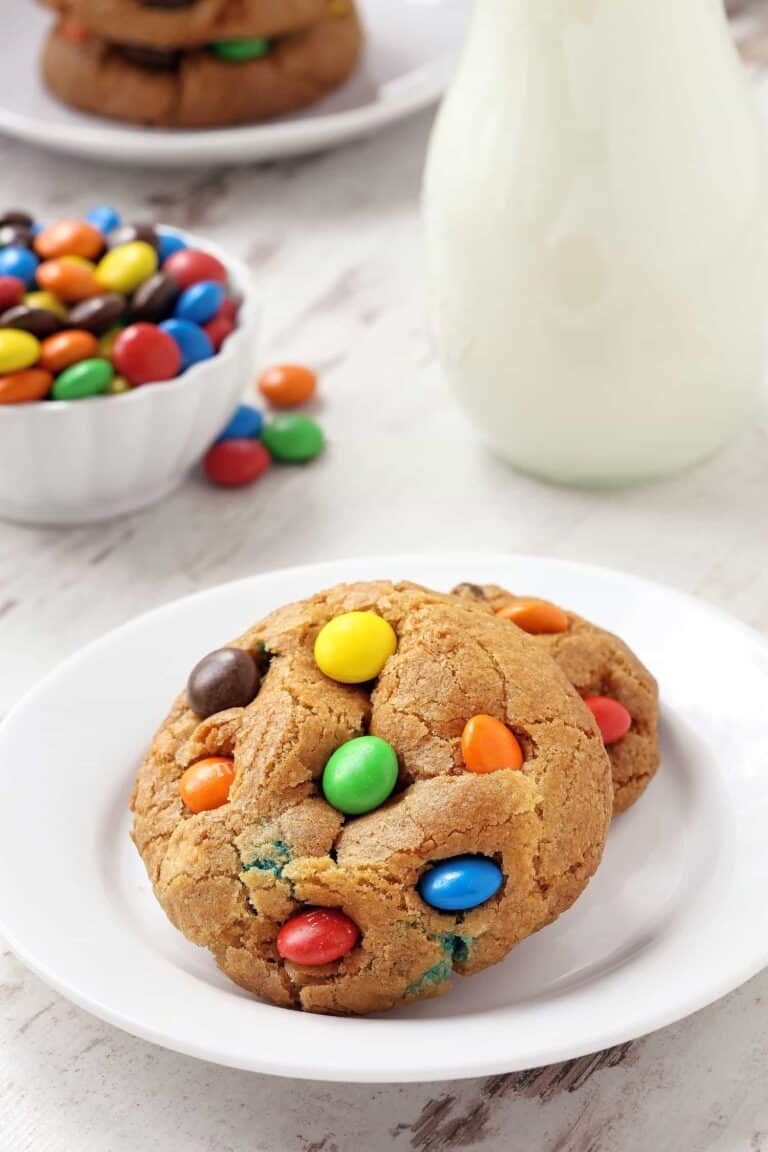 I originally tried making these much larger. I wanted huge bakery-style cookies, like my favorite Paleo Double Chocolate Chip Cookies but the middles were underdone while the edges were a little too browned. One-and-a-half inch (65 grams) balls seem to be the ideal size for these to bake up properly!
The cookies pictured are the gluten-free version. If you make the cookies with all-purpose flour, the cookies are a less crinkly looking. But what's important is that the two versions taste the same! If you want even thicker M&M cookies, try adding some M&Ms to my Gluten-free Chocolate Chip Cookies or Jamie's New York Times Chocolate Chip Cookies.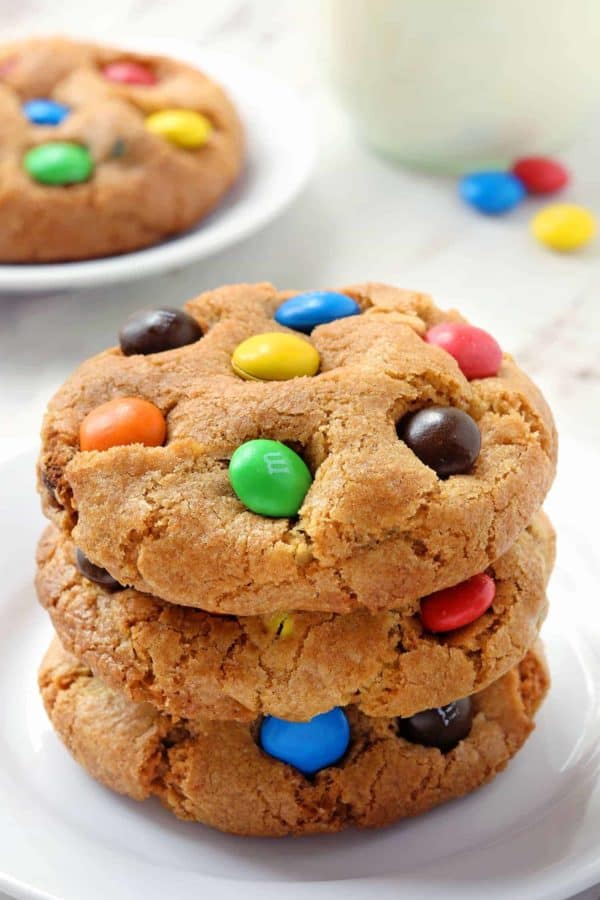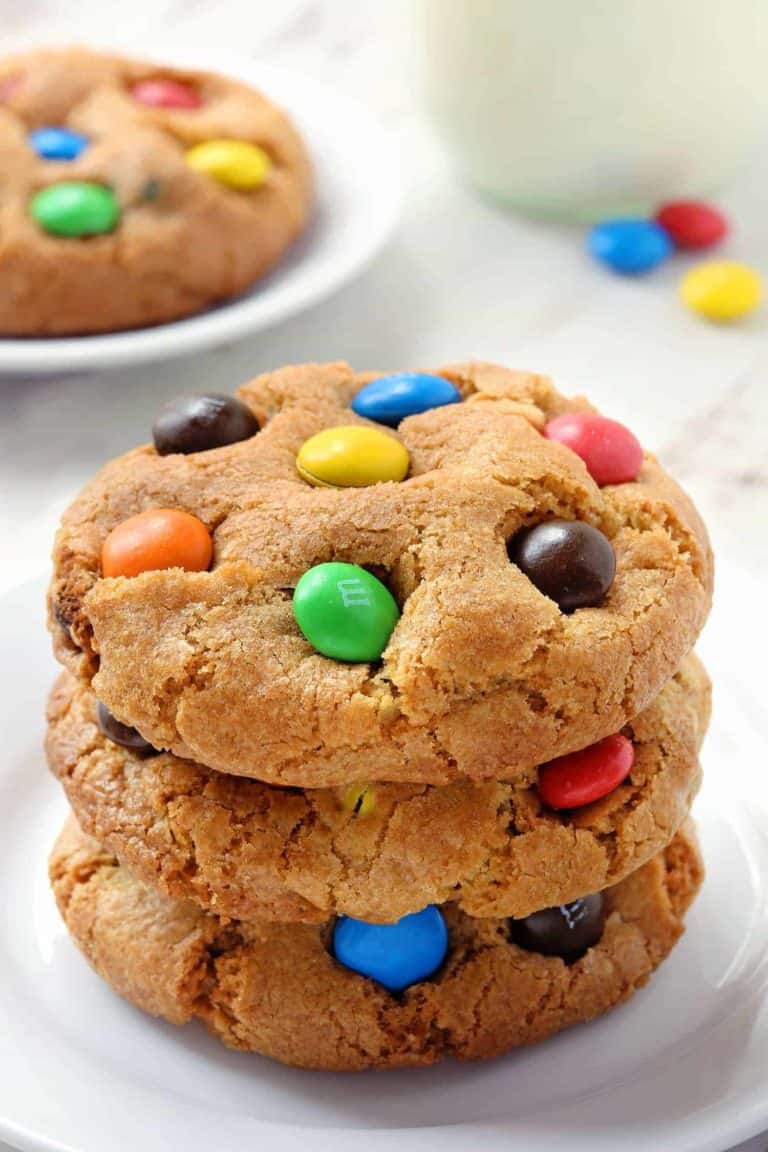 For more delicious cookie recipes, be sure to check out these No Bake Cookies and these Soft Frosted Sugar Cookies. And to enjoy these cookies warm from the oven any time, try my method for how to freeze cookie dough!