Use the last of the sweet summer berries to make Fresh Strawberry Bread. This moist, flavorful bread is a dream for breakfast when lightly toasted and smeared with a bit of cream cheese.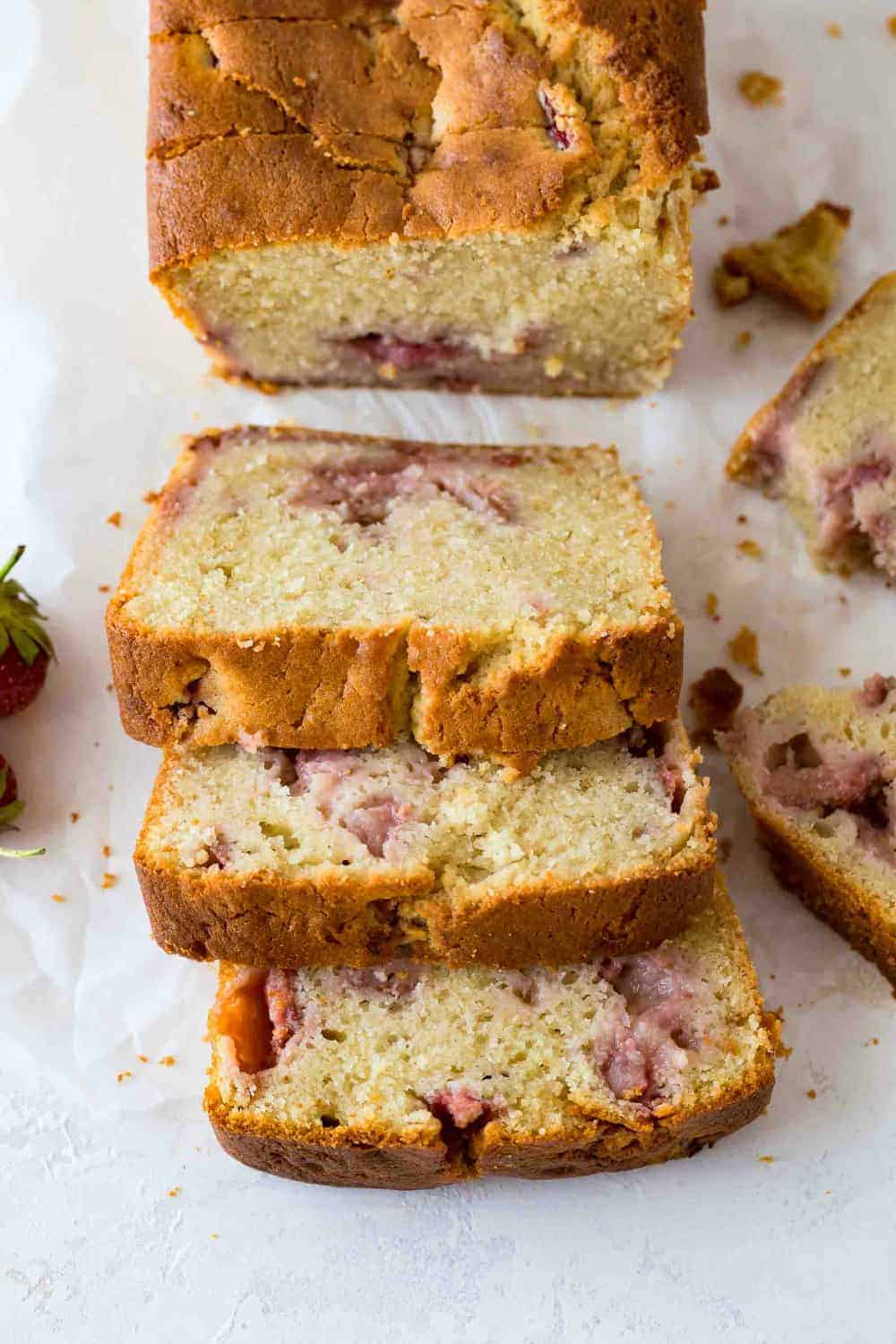 If you're looking for a way to use up that last stash of summer strawberries, I've got you covered with this Fresh Strawberry Bread.
Although Ohio strawberries were kind of disappointing this year due the weather, we were able to get our hands on some beautiful, sweet berries from a you-pick farm that had really great irrigation. Apparently this makes all the difference when Mother Nature decides it's going to rain almost every single day for the entire month of June.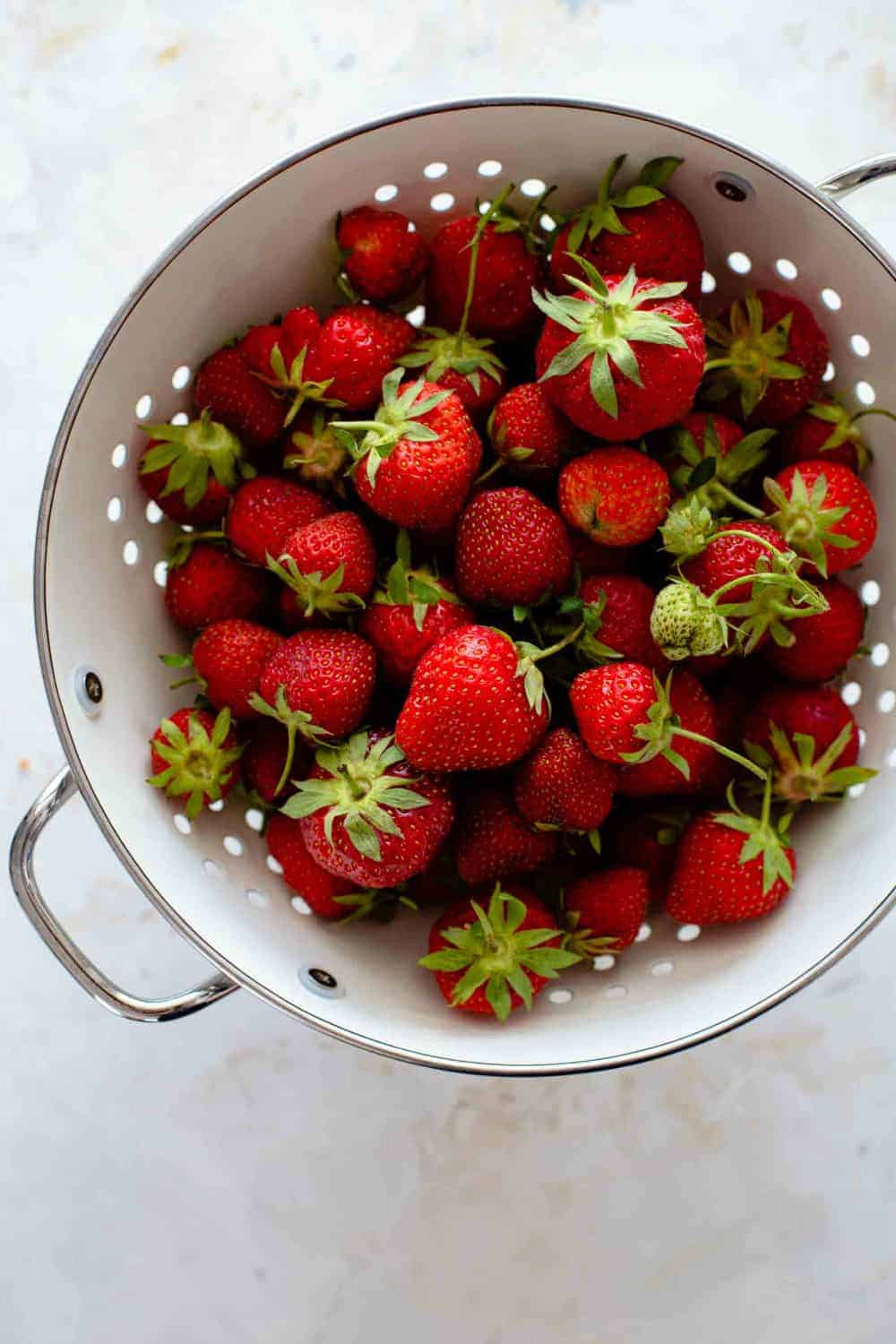 THE BEST STRAWBERRY BREAD RECIPE
Believe it or not, I have not always been a blogger.
Before I started My Baking Addiction and for several years after, I was a middle school teacher.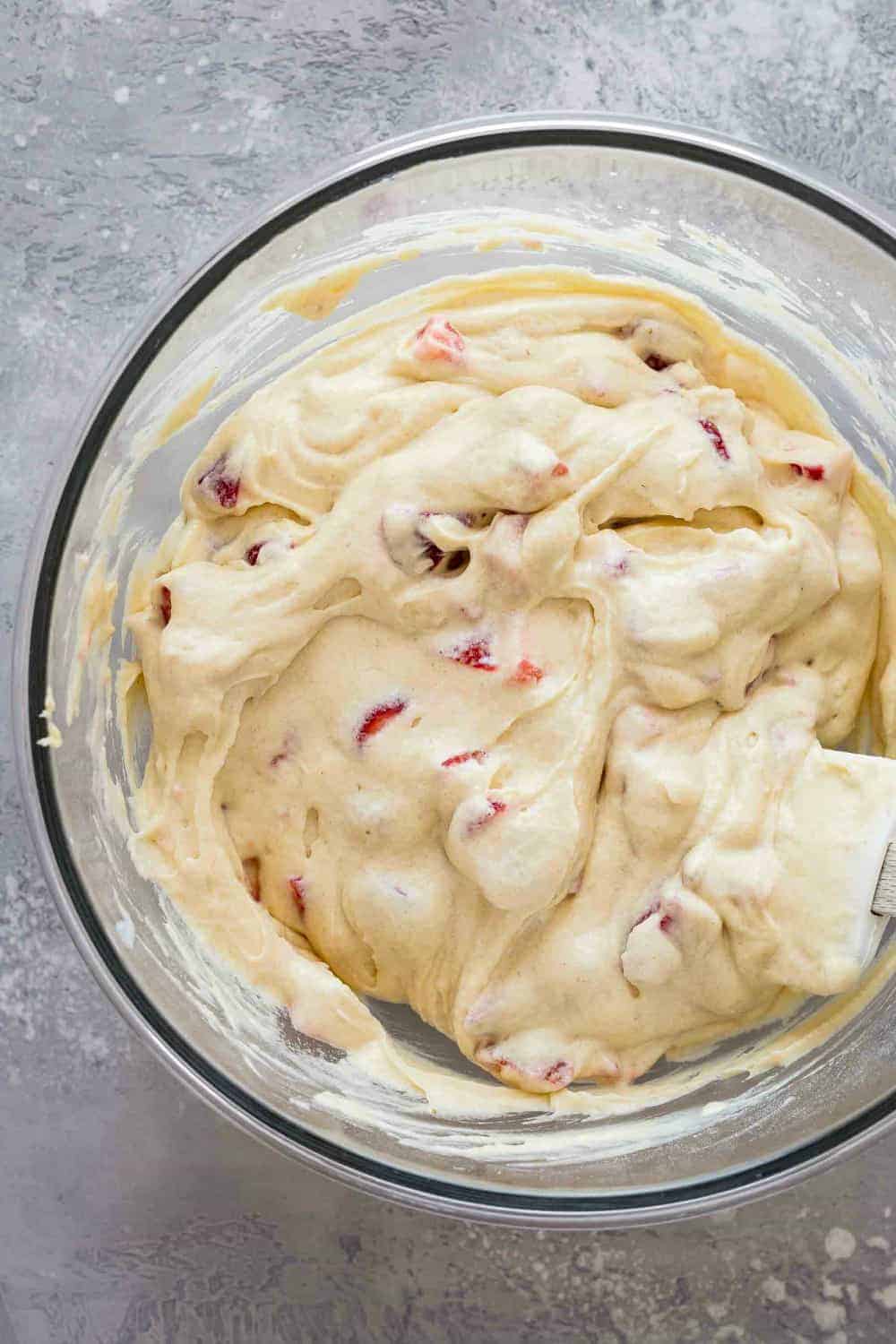 Having a teachers' lounge to deposit leftover baked goods was convenient and had the unintended side effect of making it widely known that I had started a baking blog.
Once MBA became common knowledge among my fellow teachers, they frequently sought me out to make their cakes, cupcakes and even search for recipe ideas.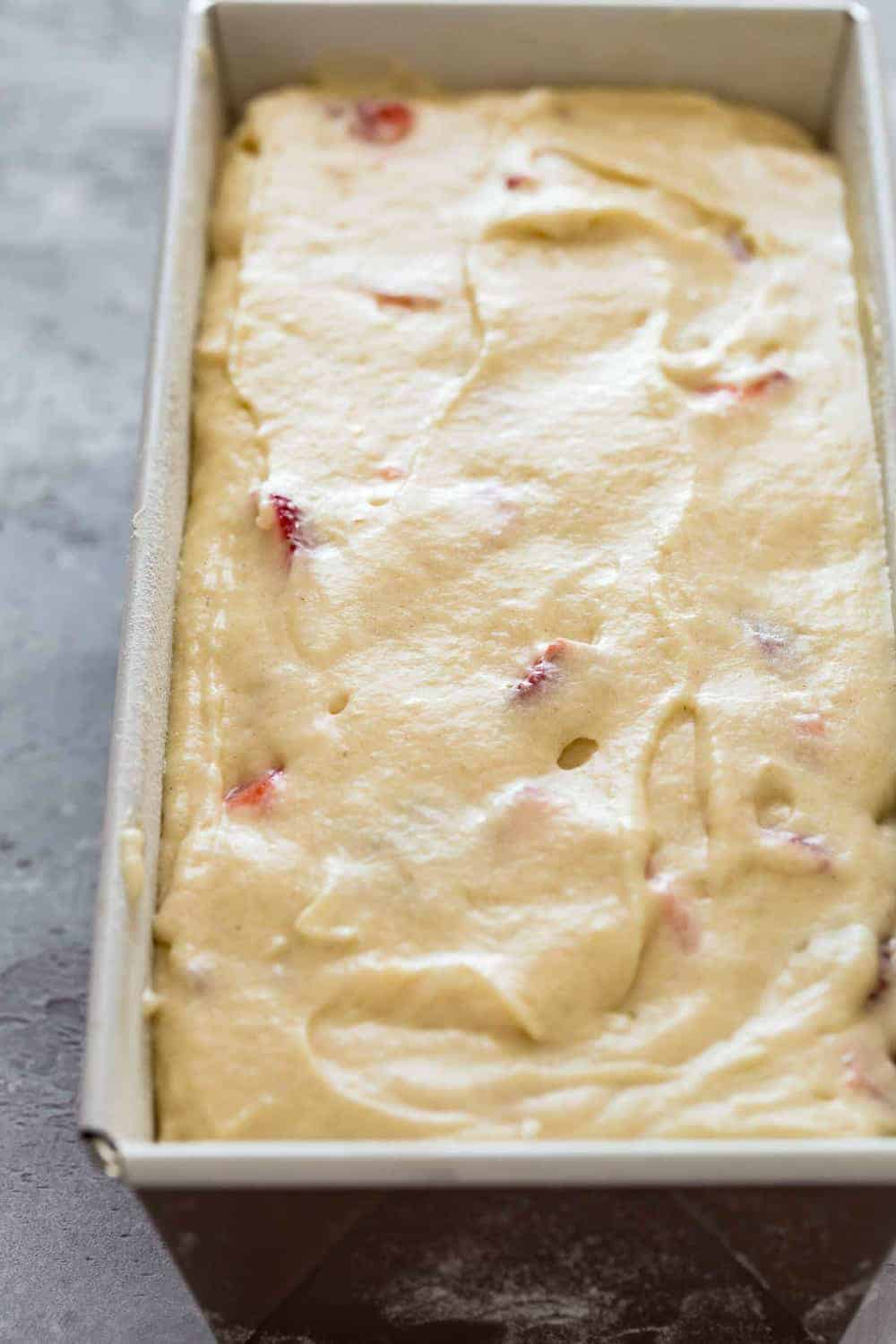 This is how Fresh Strawberry Bread was born. A coworker wondered if I had recommendations for a strawberry quick bread recipe she could serve to guests coming into town for her son's wedding.
At the time I had never made strawberry bread. But of course I was compelled to get into the kitchen and start experimenting.
After a little tinkering and a bit of trial and error, I had a fantastic Fresh Strawberry Bread recipe on my hands.
This quick bread is super moist, dense in just the right away, and bursting with sweet strawberry flavor.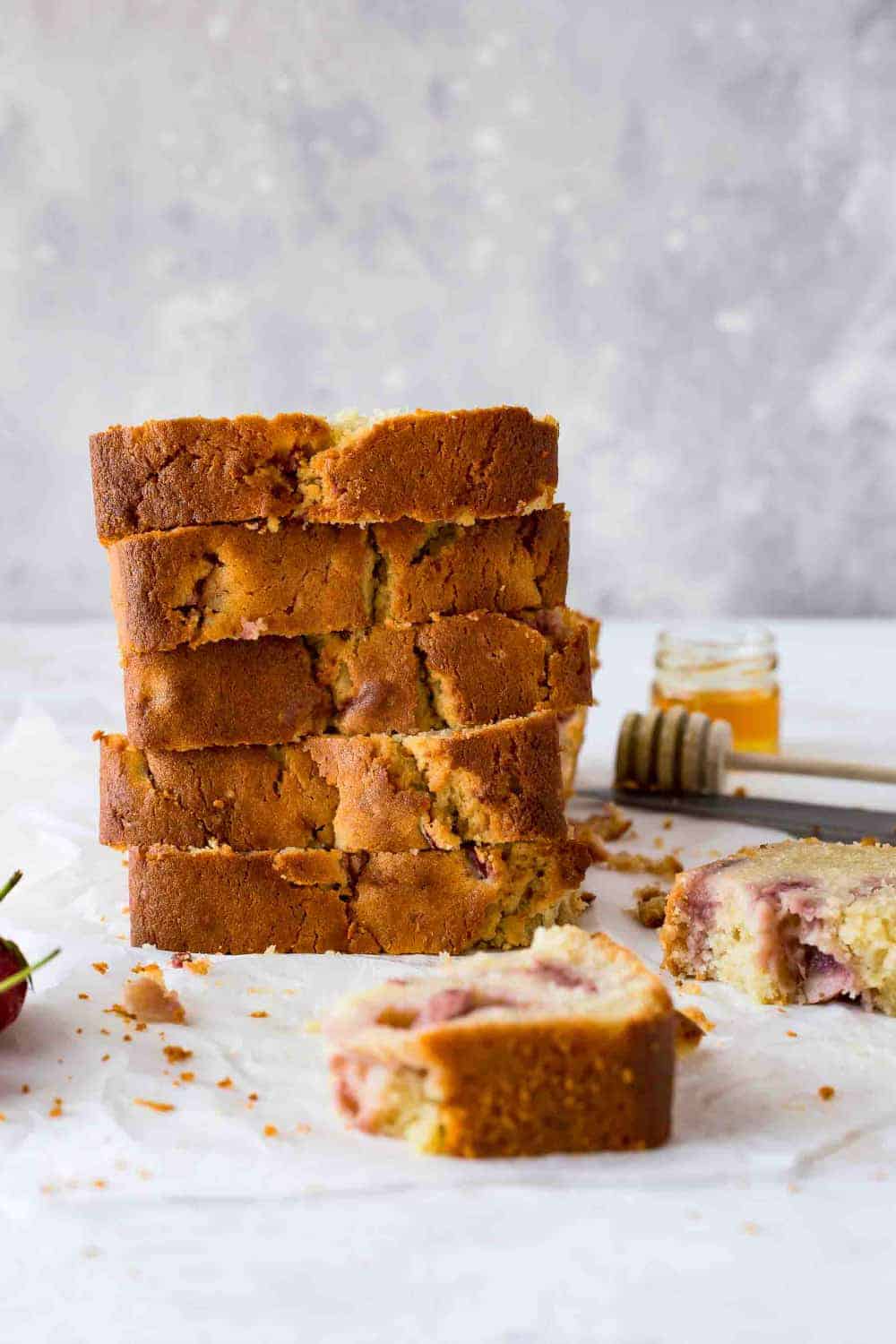 TIPS FOR MAKING STRAWBERRY BREAD
Use a mixture of butter and cream cheese plus buttermilk for tang
Use smaller, sweeter strawberries
Gently fold in the berries
Enjoy toasted with cream cheese!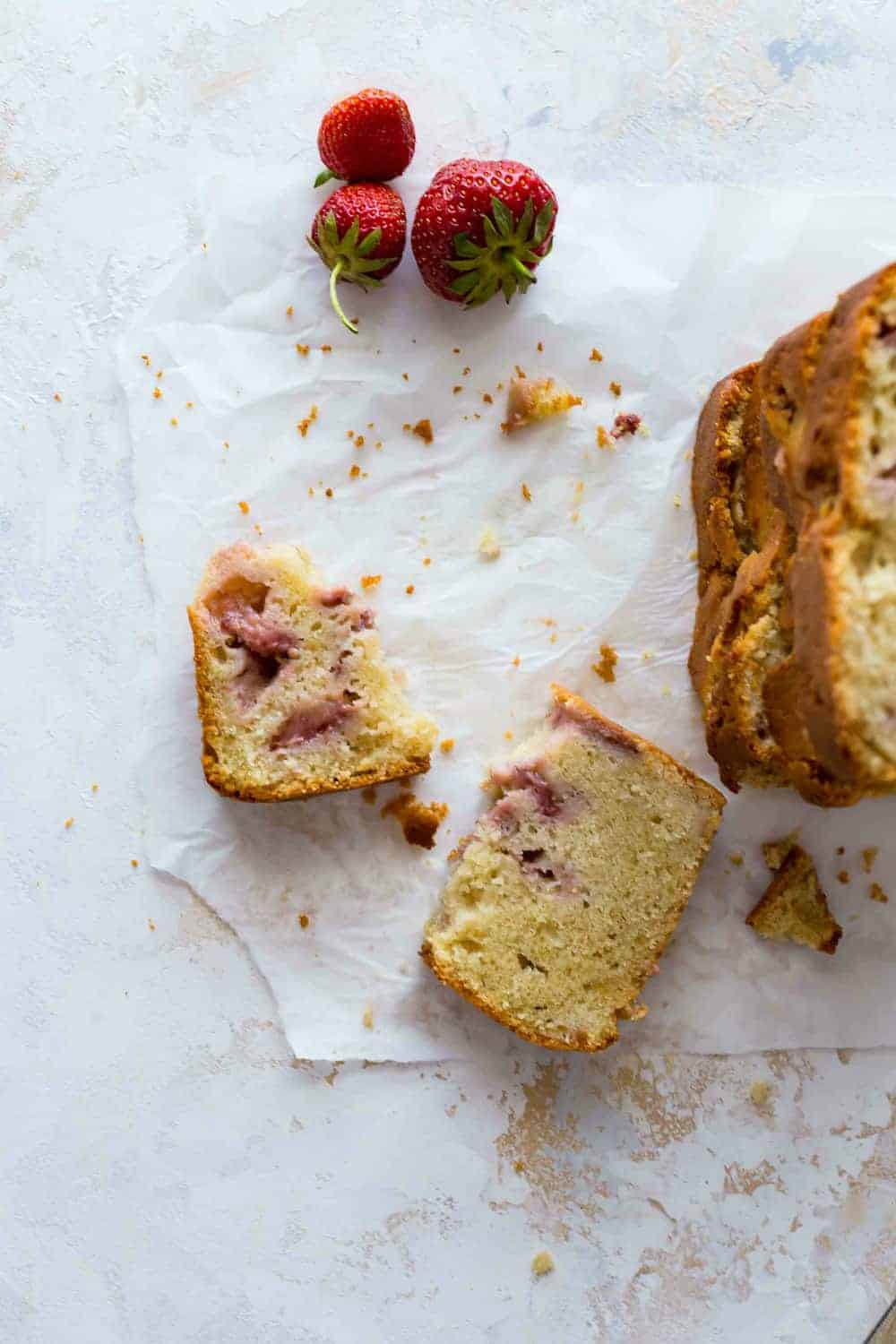 Strawberries and cream cheese are paired together so often for a reason: their flavors mesh perfectly! Just try Strawberry Cheesecake Fluff or Strawberry Cream Cheese Tart if you don't believe me.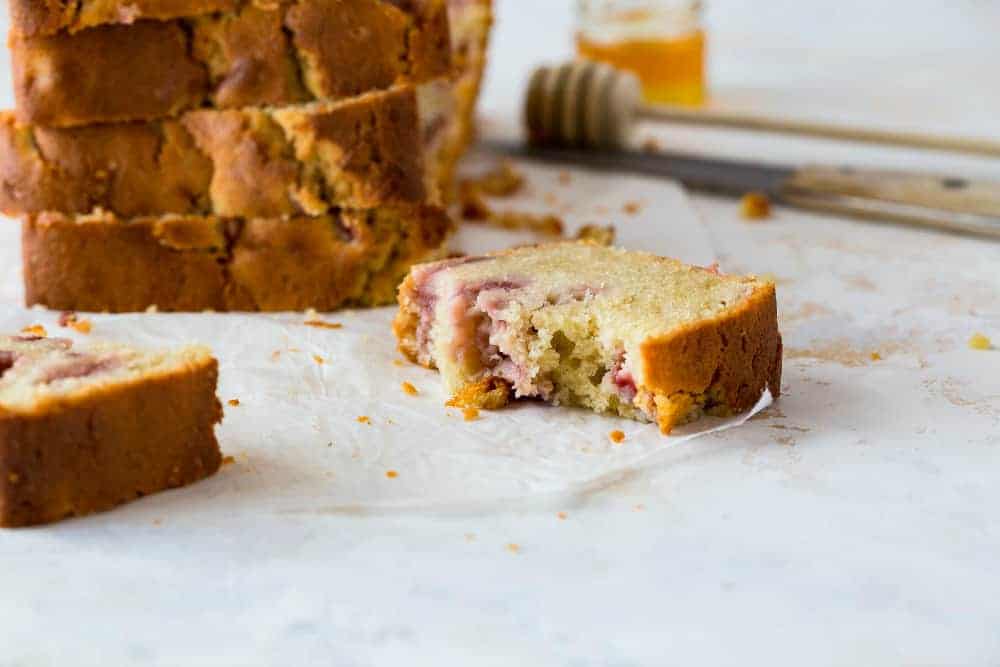 To get that same perfect combo of sweet and tangy in this Fresh Strawberry Bread recipe, I like to use a combination of butter and cream cheese. I also use buttermilk (or buttermilk substitute) for the liquid in the recipe.
When shopping for strawberries for this bread, look for smaller berries if you can. These smaller strawberries are usually sweeter and more flavorful than super large strawberries. They'll make your bread even better!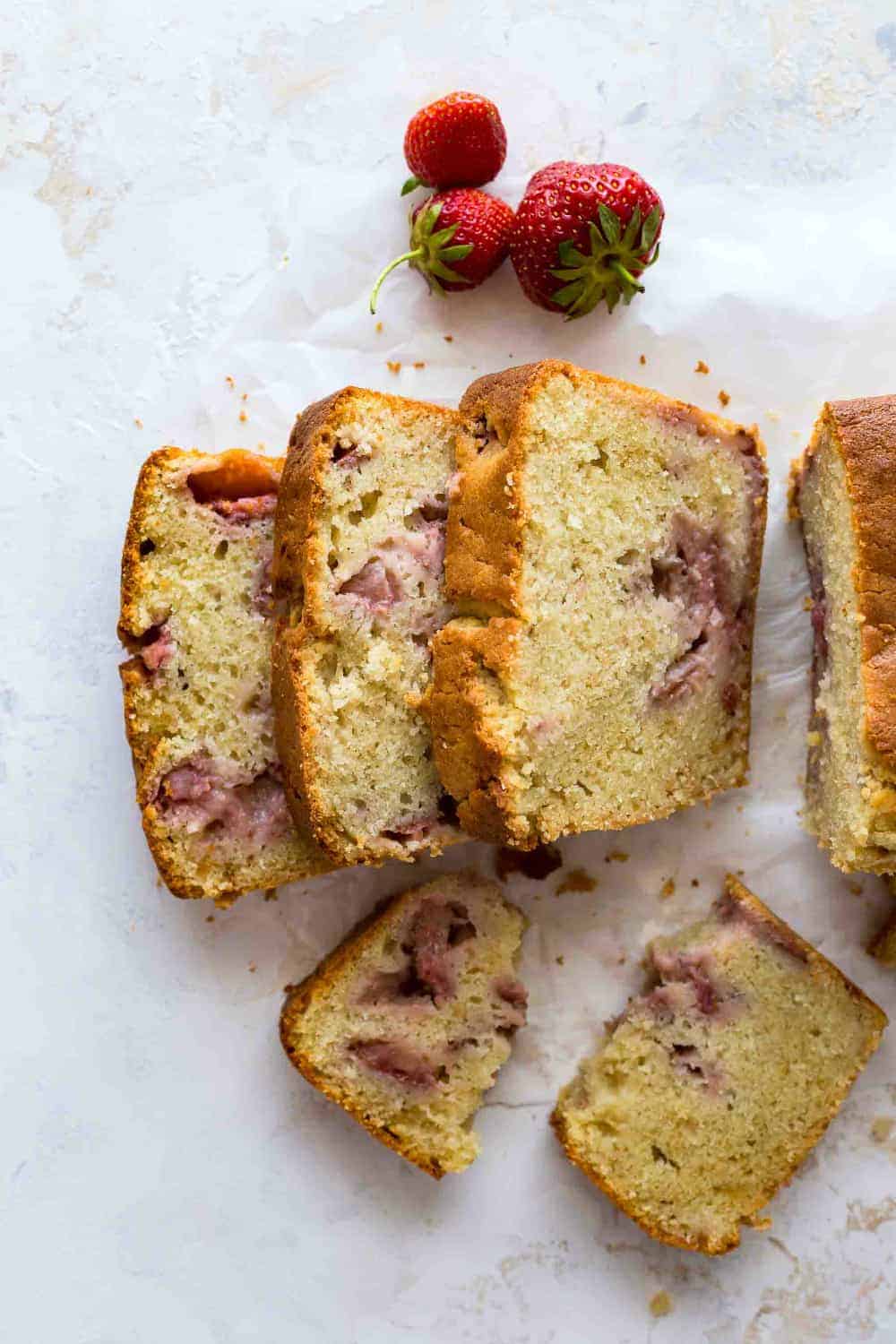 When it comes time to add the strawberries to the batter, set aside your electric mixer and reach for a spatula to gently fold them in by hand. This will keep them from turning to mush; we want to see chunks of strawberries in the baked bread!
Feel free to enjoy Fresh Strawberry Bread in any way you like, but I recommend one way in particular:
Lightly toasted and smeared with whipped cream cheese.
Trust me, it's summery heaven in a single bite!