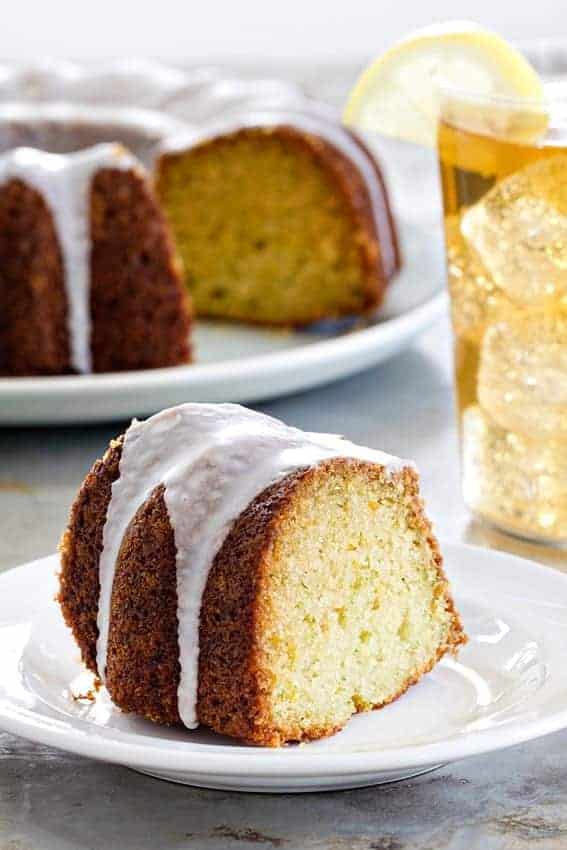 Lemon Zucchini Cake is light, delicious and loaded with bright, lemony flavor. Enjoy it with a cup of tea for breakfast or snacktime – or both!
When we moved into our new house in March, I became a tad bit obsessed with planning the landscaping. I think we called over 15 landscape designers and met with no less than six.
Can we talk a little about landscaping companies for a sec? There are a gazillion of them in our area and we called pretty much every single one that left their card or flyer in our mailbox. And hardly any of them called us back. Who goes through all that work and doesn't bother to return phone calls? Do they not want to work? I'm very perplexed by this business model.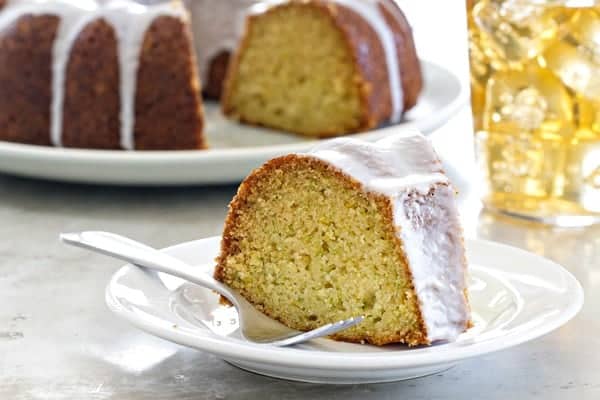 This has been the case with so many different contractors – from landscapers to concrete companies – I feel like I have to chase them down waving hundred dollar bills while begging them to take our money. Needless to say we have no concrete or landscaping.
Clearly I was naive to think that we'd have a lush lawn and flower beds peppered with mums by this time of year. Nope, we've got dirt and weeds peppered with poison sumac. Turns out, poison sumac is pretty much the worst – at least that's what my aunt tells me after she got it while helping me pull said weeds. Let's just say that stuff can end up in some not so amazing placing. Ahem.
I long for a little garden so I can teach Elle how to plant seeds, water them and then inevitably kill them. What I'm sayin' is that I can't keep plants alive. I've been known to kill mint and rosemary. And that, friends, take a special kind of talent. But I can always hope.
Plus, my mom seems to plop plants into dirt, sorta takes care of them, and she's left with gorgeous tomatoes, (too bad I hate them) pretty peppers, and more zucchini than anyone can eat in a season.
And where does that zucchini end up? On my kitchen counter.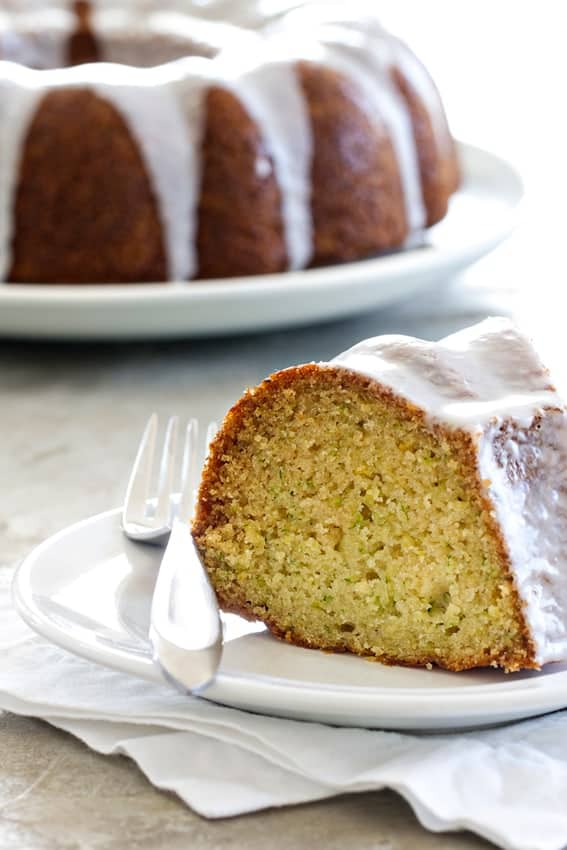 Since I'm the only zucchini eater in my little family, I decided to bake it into ALLTHEDESSERTS. When you grate it super fine, it's hardly detectable in chocolate desserts. And when Eric asked about the little green flecks in this lovely lemon cake, I assured him it was lime zest. Just kidding. Not really.
This lemon zucchini cake is loaded with flavor. A sweet and tangy lemon glaze takes it over the top, into mouth-puckering territory, which I personally love. It's perfect for breakfast with a cup of coffee, or an afternoon snack with a glass of freshly brewed iced tea.
Share it with friends, share it with co-workers, or eat the whole darn thing yourself. Which I absolutely would have done if my dad hadn't offered to take it off my hands and feed it to his co-workers. Thank goodness. Because this is one irresistible cake. I hope you think so too.
So, know any good landscapers in the Cleveland area?
Looking for more zucchini recipes? Be sure to check out these delicious Zucchini Cookies and this Spiced Zucchini Cake.