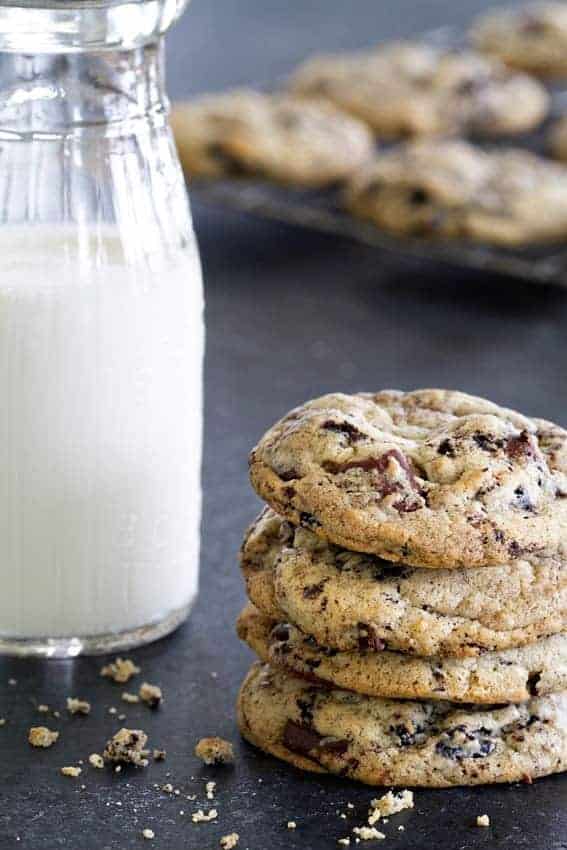 Oreo Pudding Cookies are double the fun of chocolate chip cookies. With Oreo pudding and crushed up Oreo cookies inside chocolate chip cookie batter, this cookie has a lot of delicious going on.
I've decided that I am over summer – at least for right now. I can't get behind fresh, summer-inspired desserts when it looks, feels, and even smells like fall outside. Seriously, if you live in Ohio, step outside around 8pm and take a whiff – I swear it smells like late September.
When we decided to build our house, it never crossed our minds that we'd be without grass for this long. We moved in late winter, so we thought we'd be frolicking with our babe in a yard full of patchy, green grass by now, but nope. We live amongst weeds, rocks and mud puddles. And our little lover of the outdoors (a trait she definitely did not inherit from me) is limited to the porch and driveway.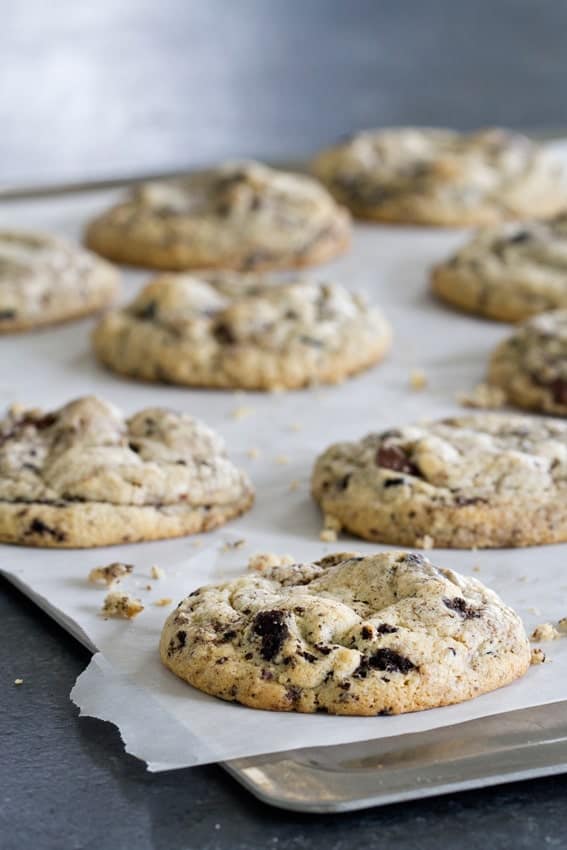 I'm all about letting kids play in the mud, but our mud is flecked with nails, rocks and random rusty tools that were left on site, so the porch it is! At least until the builder arranges to have our yard cleaned and graded.
Due to the crummy weather, we've had to cancel countless swimming lessons and day trips to places like the zoo and amusement park. But instead of letting the weather totally get us down, we bake things like Frozen Samoa Pie, Funfetti Sugar Cookie Bars and these Oreo Pudding Cookies.
I've long been a fan of Chocolate Chip Pudding Cookies, so I decided to kick them up a notch with Oreos. It's like a cookie in a cookie and how could that ever be a bad thing?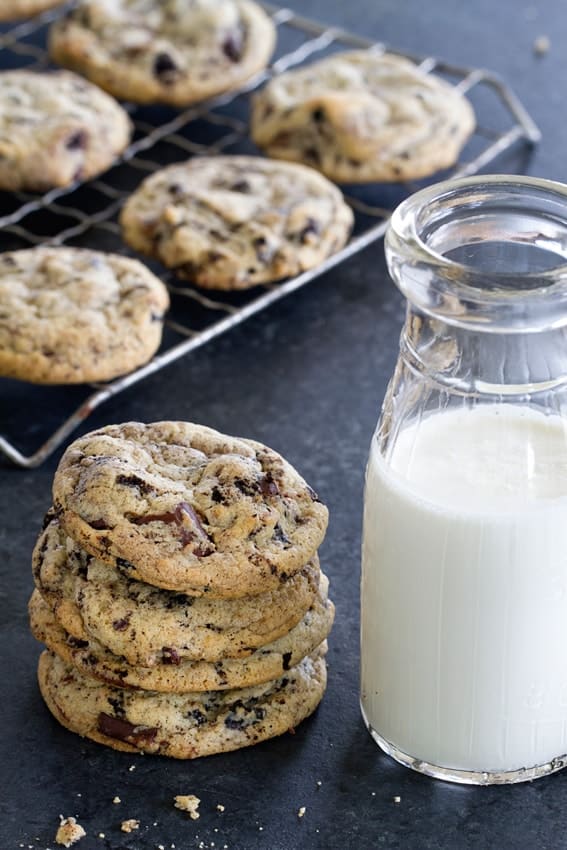 Oreos are one of those guilty pleasure foods that disappear from our house in record time. Between Eric tossing them into his milkshakes and Elle attempting to sneak them from the pantry, I've been known to hide a package or two when I need them for an upcoming recipe.
Oreo pudding makes these cookies soft and chewy and the bits of crushed Oreo Cookies gives them a little bit of texture. Oreo Pudding Cookies are perfect for snacking on, dunking in a glass of ice cold milk, or eating all your feelings because it feels like September in July.
You can even make the dough and freeze it for baking up any time you're craving a warm-from-the-oven cookie. Simply follow my method for how to freeze cookie dough!