Pistachio Pudding Linzer Cookies couldn't be more adorable or perfect for St. Patrick's Day. Don't skimp on the sprinkles!
I am OH so excited for today's guest post from Megan. She knows you guys love pudding in your baked goods, so she made you something extra special. Thanks, Megan, for filling my shoes today. You're the best!
Hi My Baking Addiction readers! I'm Megan from Stetted and I am so thrilled to be guest posting for you today while Jamie, Eric, and Elle get situated in their new home!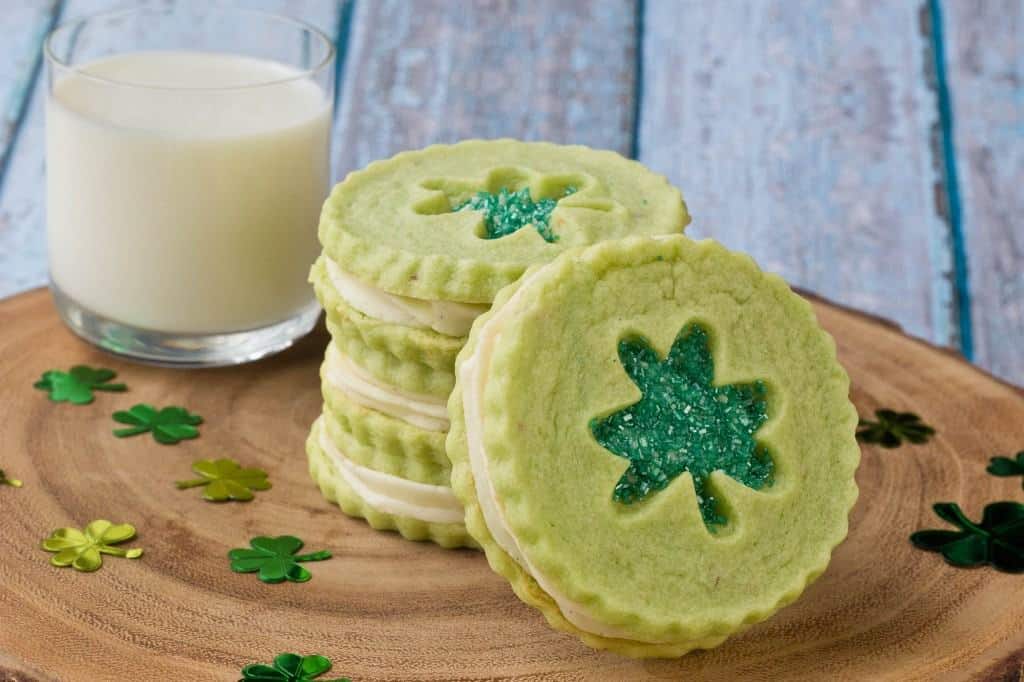 When Jamie asked me to make something springy, my mind immediately went to St. Patrick's Day and of course, the color green. Green just so happens to be my favorite color, and my name has Irish origins, so the gears started turning to think of an amazing green dessert. Happily for you all, I decided to not make cabbage cream puffs, and instead I baked up these sweet pistachio pudding Linzer cookies.
Pistachios are a great ingredient to use for making St. Patrick's Day desserts because they are naturally green and are fairly mild in flavor. In fact, when I was mixing up these cookies I had flashbacks to making spritz Christmas tree cookies as a child — I had never realized my mom's special ingredient was pistachio pudding! Which is a good thing, because I was convinced all nuts in baked goods were disgusting for at least 18 years. Or not a good thing, considering how many cookies I ate.
Anyway, these aren't a traditional Irish dessert, but they're pretty darn cute and are a hit with my kids. Plus you get, as my son calls them, "bonus cookies" thanks to the clover cut-outs!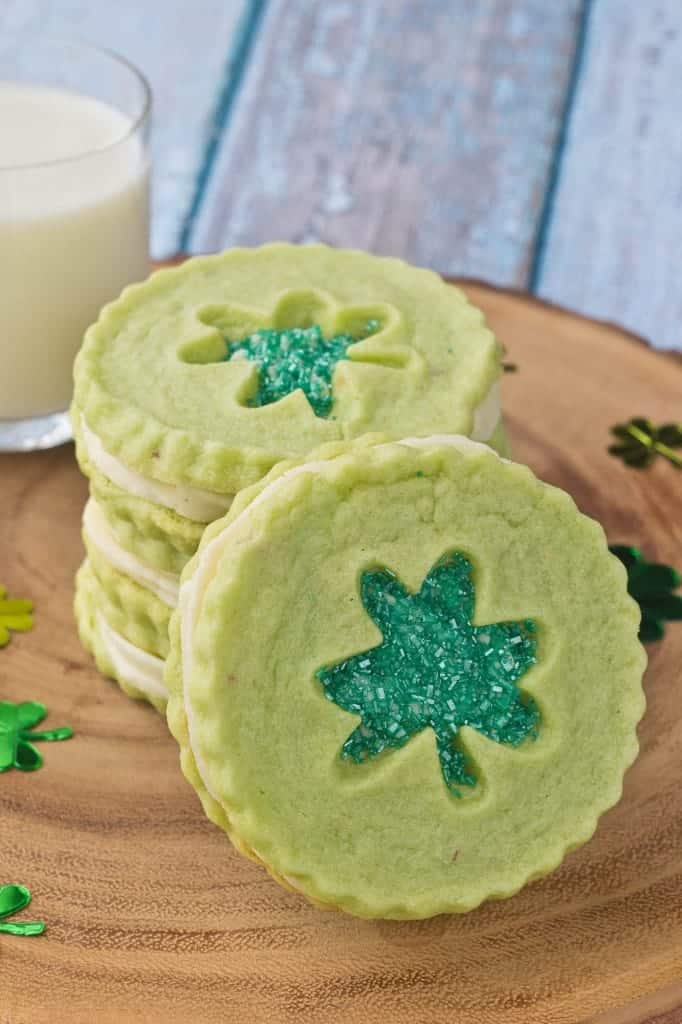 These cookies are just as easy as a regular sugar cookie, and actually take less work because you roll out the dough before chilling. This makes it much easier to roll out and gets rid of the need for additional flour as well.
I'm calling these Linzer cookies because they're reminiscent of those famous jammy cookies, but I've sandwiched them together with buttercream frosting and highlighted the clover cut-out with sparkly green sprinkles. Because all desserts can use a bit of sparkle, don't you think?
The frosting is Jamie's classic buttercream, scaled down. I also used vanilla paste instead of vanilla extract, which adds a bit more flavor and adds lovely vanilla bean speckles to the frosting.