Easy Sugar Cookies come together in a snap! No chilling, rolling, or cookie cutters required!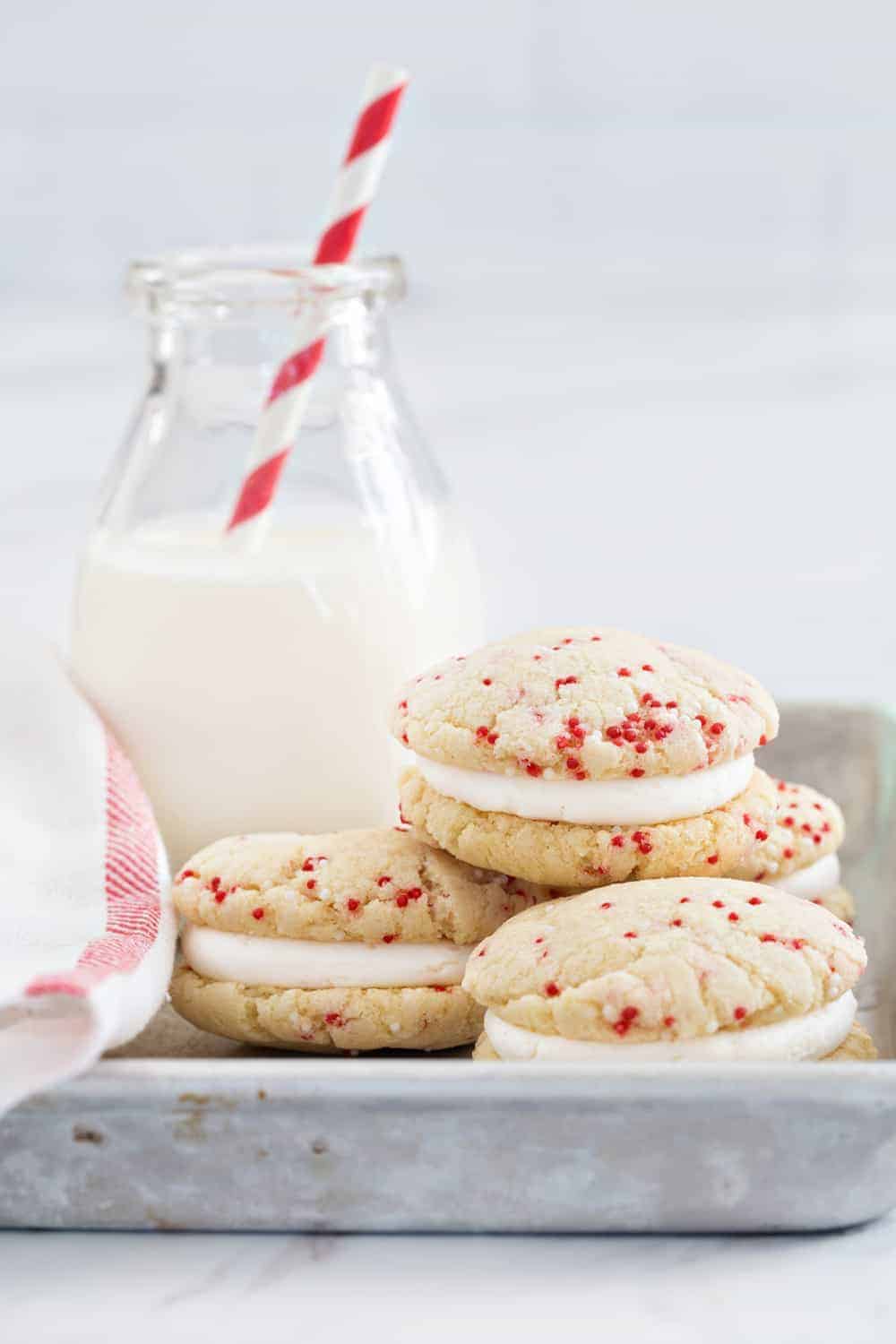 I'm a self-professed sugar cookie connoisseur. I'll take 'em frosted, cut-out, rolled in sugar, soft, chewy, crispy, or straight out of plastic container from the bakery section at Walmart.
I mean, let's be real folks, Lofthouse Cookies are my love language.
What I'm saying is that I'm fairly obsessed with sugar cookies and I'm honestly not very picky about them.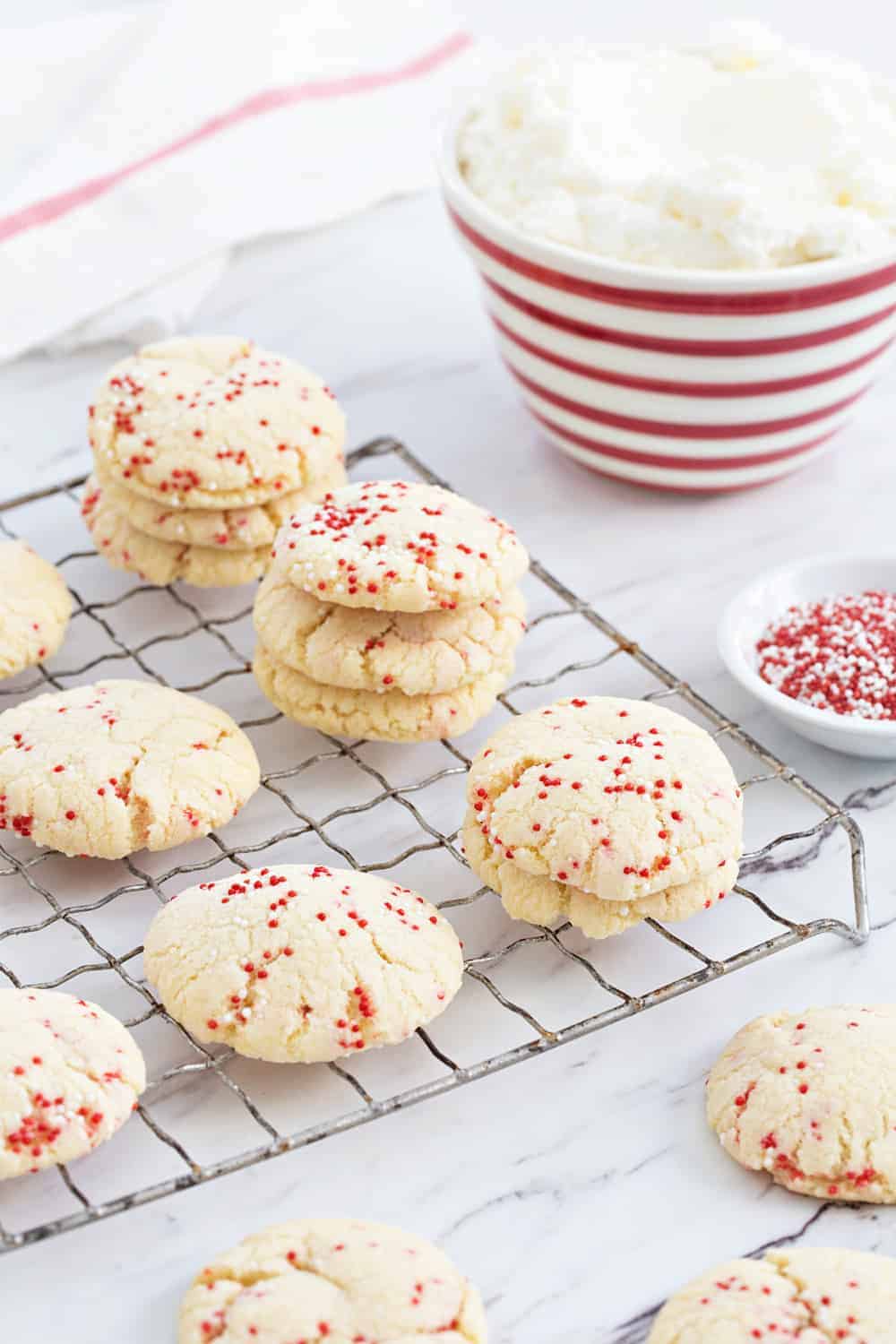 Wait, maybe that makes me less of a connoisseur and more of a human sugar cookie garbage disposal. Whatevs.
While I do appreciate a beautiful sugar cookie complete with royal icing, I'm more of a buttercream type of girl. And I'm definitely not fancy, so these easy sugar cookies are totally my thing.
They come together in less than 10 minutes with everyday ingredients that I'm betting you have in your fridge and pantry right now.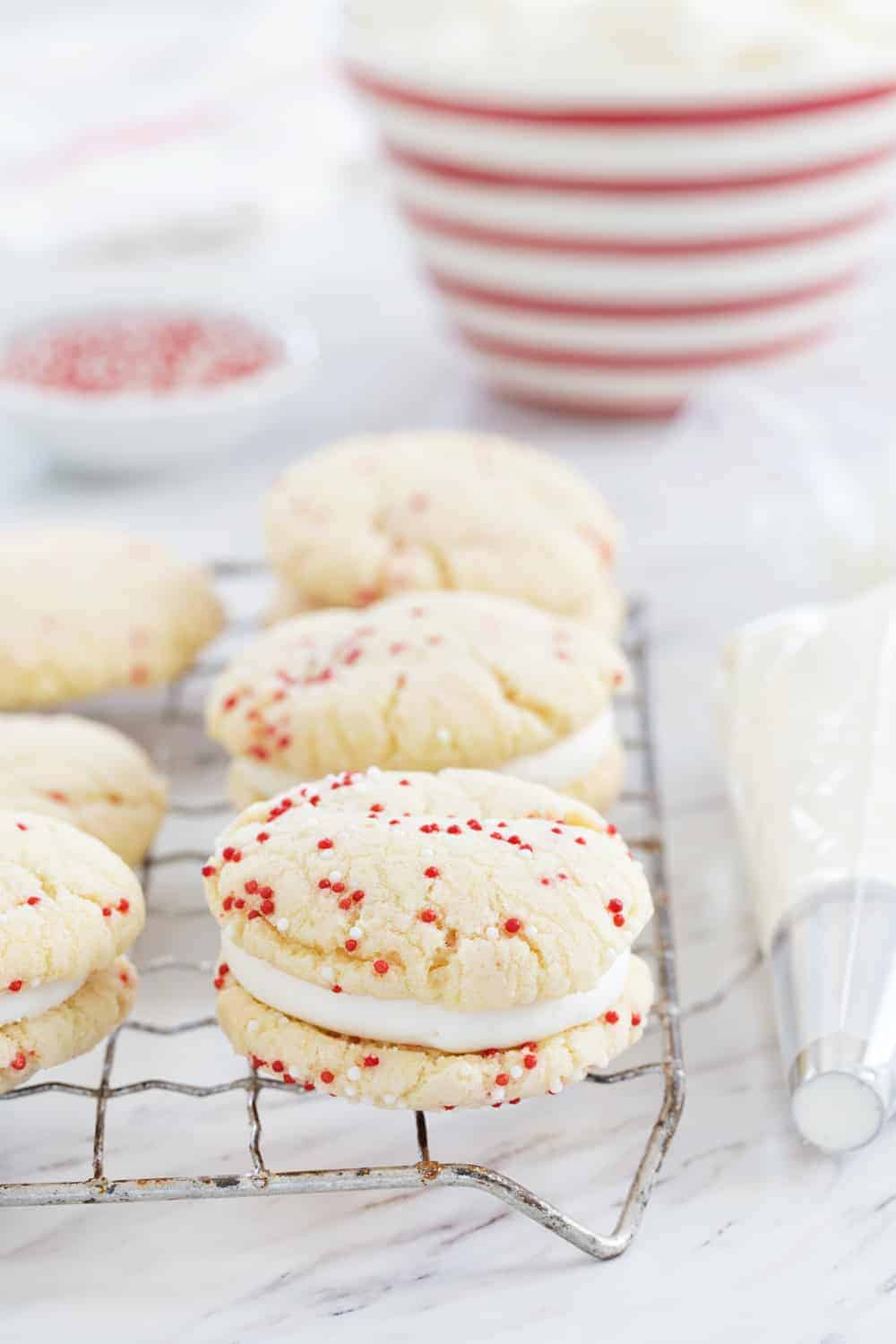 Not only are they super simple to whip up, but there's no chilling, rolling, or cookie cutters required.
Sure cut-out sugar cookies have their place, but that place is not a random Tuesday night when I'm craving sugar cookies and Walmart doesn't deliver.
All you have to do is mix up the dough, roll the dough into little dough balls and bake them up! Easy peasy.
You can even enjoy them warm from the oven any time by following my tips for how to freeze cookie dough.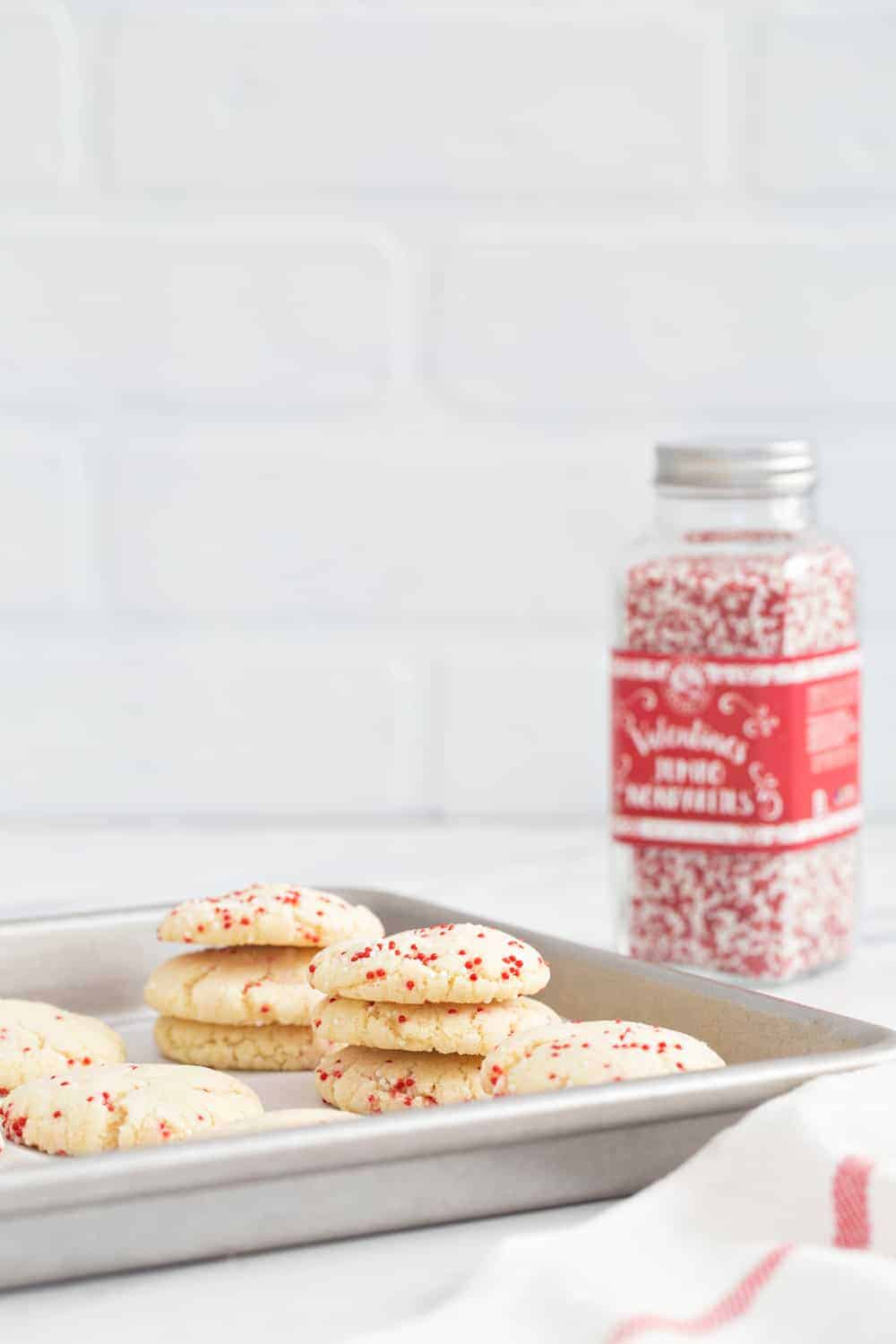 And if you're feeling a little fancy-schmancy, you can add in extracts (lemon is perfection), sprinkles, and even a bit of buttercream like I did here!
I went for for sandwich cookies, but you can definitely just pipe a little buttercream frosting on top of each cookie like I did here with my cake mix cookies.
What's better than homemade sugar cookies on a random weeknight? Easy homemade sugar cookies that also help fight pediatric cancers.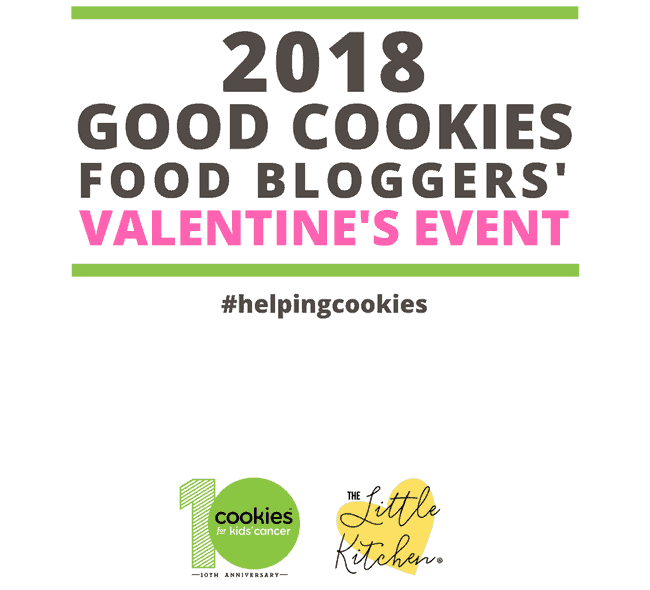 I've teamed up with my friend Julie from The Little Kitchen and bloggers from all over for a Valentine's event to benefit Cookies for Kids' Cancer – a non profit that specializes in fundraising around pediatric cancers.
This is the second year of the Valentine's event, and we're ready to make a big difference in the fight against pediatric cancer!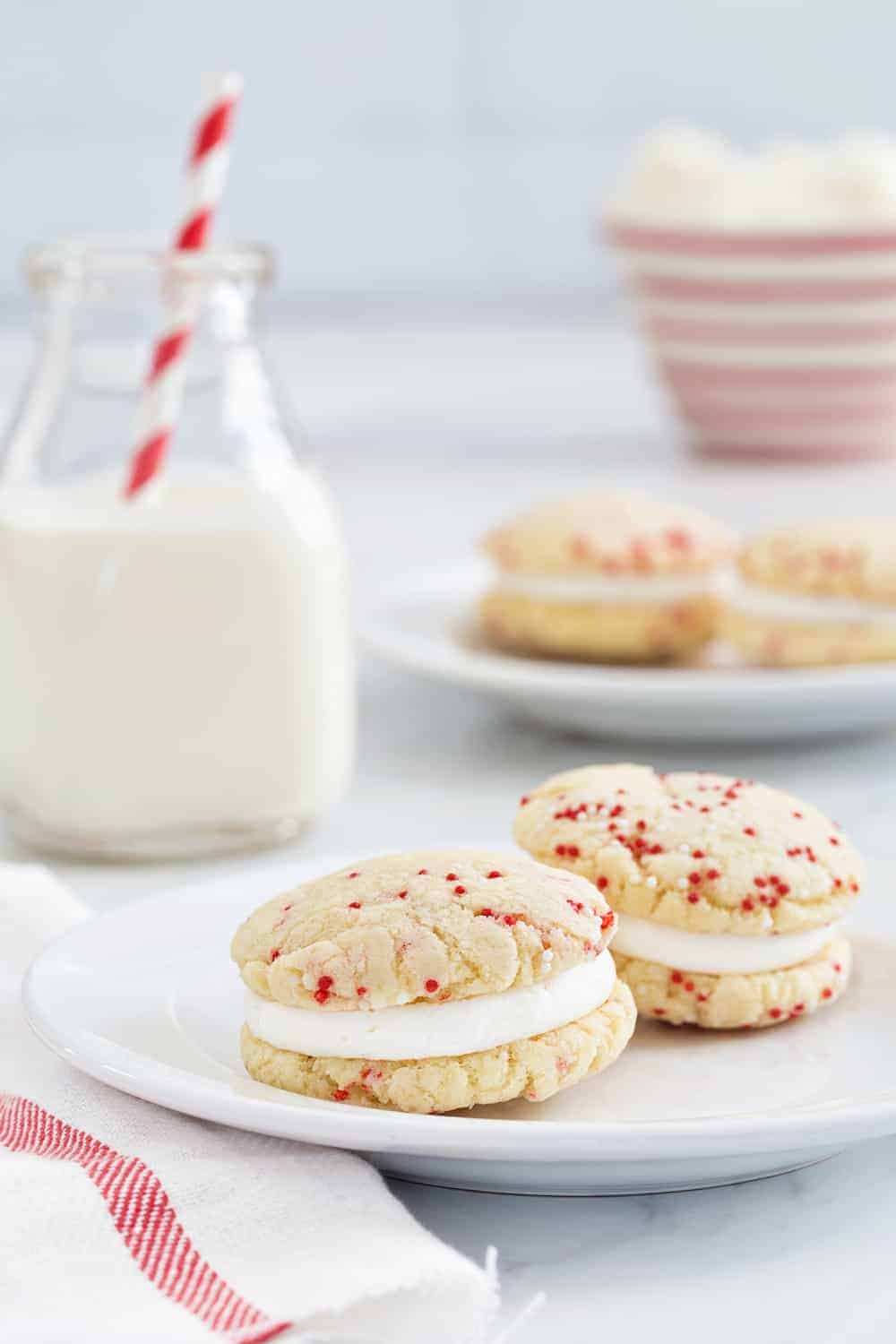 Did you know that cancer is the #1 cause of death of children by disease in the U.S.?
There are 40,000 U.S. children actively battling cancer right now. With less than 4% of the National Cancer Institute's budget going to all childhood cancer combined, I knew it was important for me to get involved.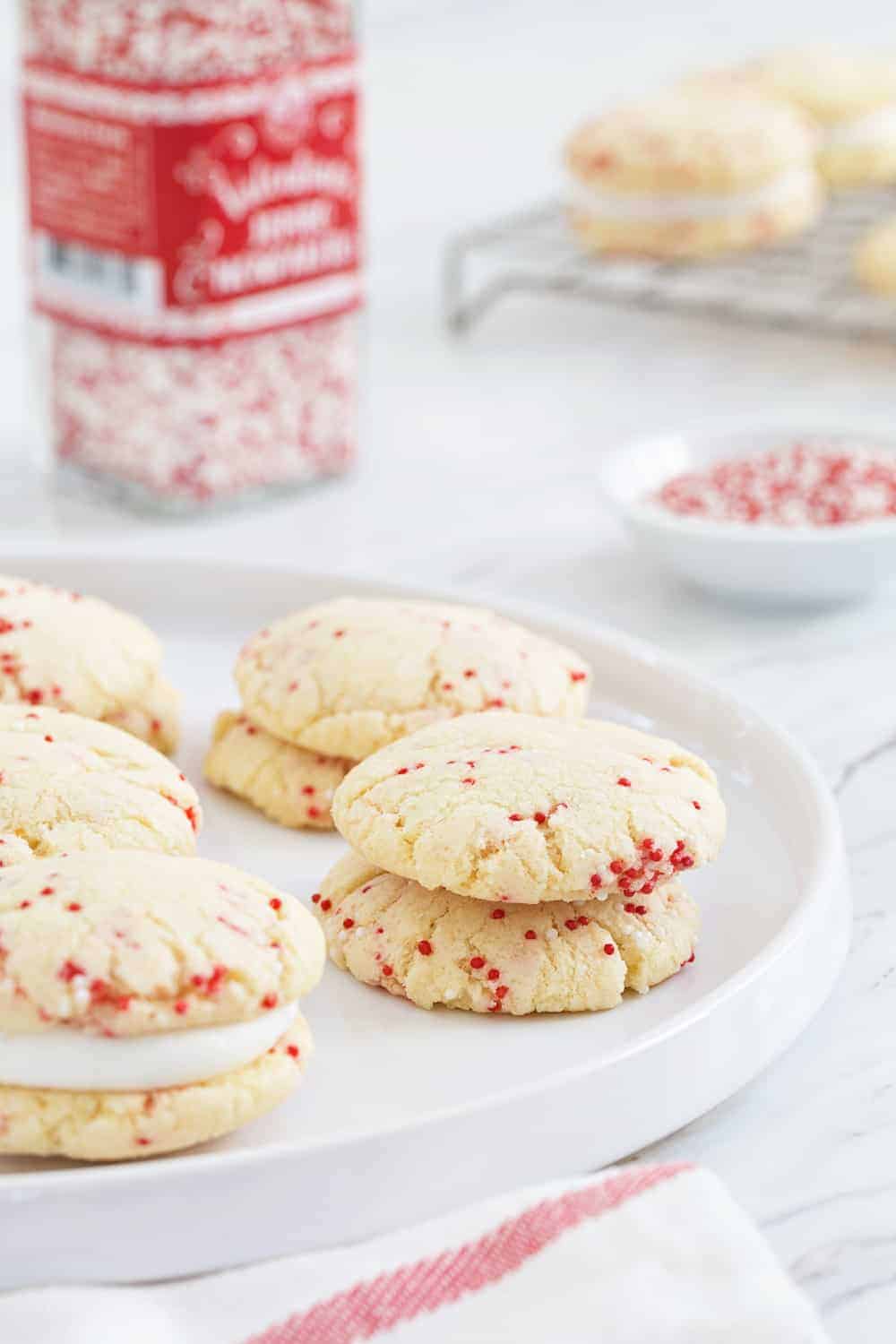 Help us make a difference by donating to Cookies for Kids' Cancer!
Our goal is to raise at least $3000. Because these three companies: Dixie Crystals, Mediavine and OXO have each pledged to match our donations raised through this campaign up to $3000!!!
Thanks to many of you, we have reached our goal. You can still donate and help us make an even bigger difference!
If you're looking for more delicious cookie recipes like these easy sugar cookies, be sure to check out my no-bake cookies and these m&m cookies!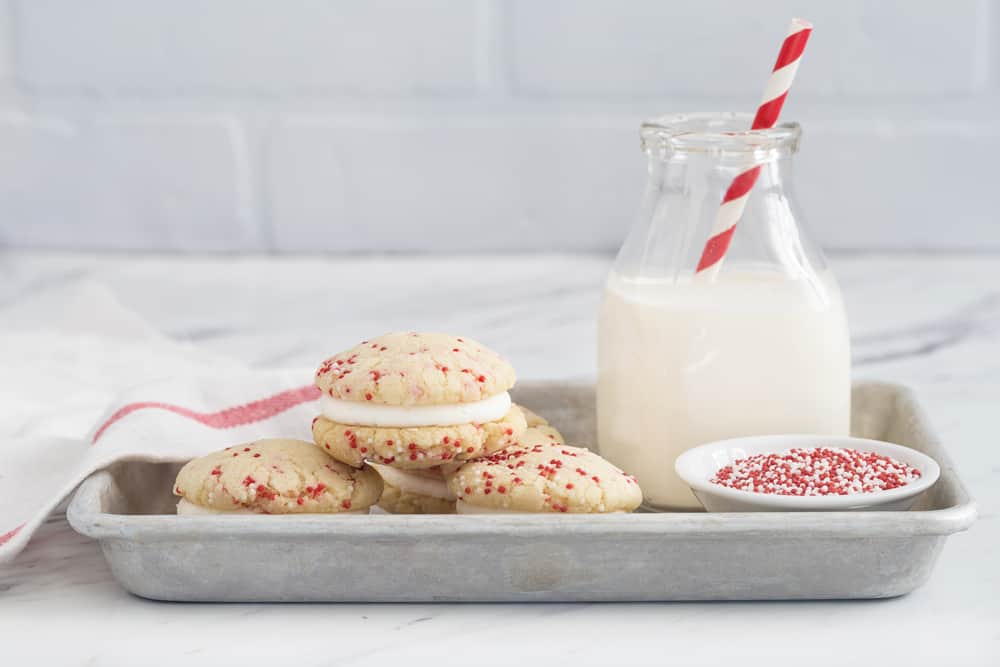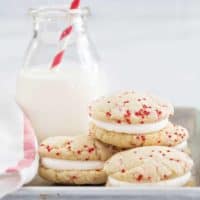 Easy Sugar Cookies
Easy Sugar Cookies come together in a snap! No chilling, rolling, or cookie cutters required!
Ingredients
2 3/4 cups all-purpose flour
1 teaspoon baking soda
1/2 teaspoon baking powder
pinch of salt
1 cup unsalted butter, at room temperature
1 1/2 cups granulated sugar
1 large egg
2 teaspoons pure vanilla extract
3 tablespoons nonpareil sprinkles, optional
vanilla buttercream frosting*, optional
Instructions
Preheat oven to 375°F. Line baking sheets with parchment paper.
In a small bowl, whisk together flour, baking soda, baking powder and salt. Set aside.
In a large bowl, cream together the butter and sugar until light and fluffy. Add in egg and vanilla and mix until combined. Scrape the sides of the bowl down.
Gradually add in the dry ingredients and mix until just combined. If using, mix in the nonpareil sprinkles.
Use a small cookie scoop to create dough balls about 2 teaspoons each. Gently roll each scoop of dough into a ball and place onto prepared cookie sheets, leaving about 2 inches of space between each cookie.
Bake in preheated oven for 8 minutes. Allow cookies to cool on the baking sheets for a couple of minutes before moving them to a wire rack to cool completely.
If desired, top or sandwich cookies with buttercream frosting.
Notes
*If using the vanilla buttercream linked above, I recommend cutting it in half.