Rich, chocolatey cupcakes are made even better with Guinness! Top these Guinness Cupcakes with vanilla buttercream for a decadent St. Patrick's Day dessert.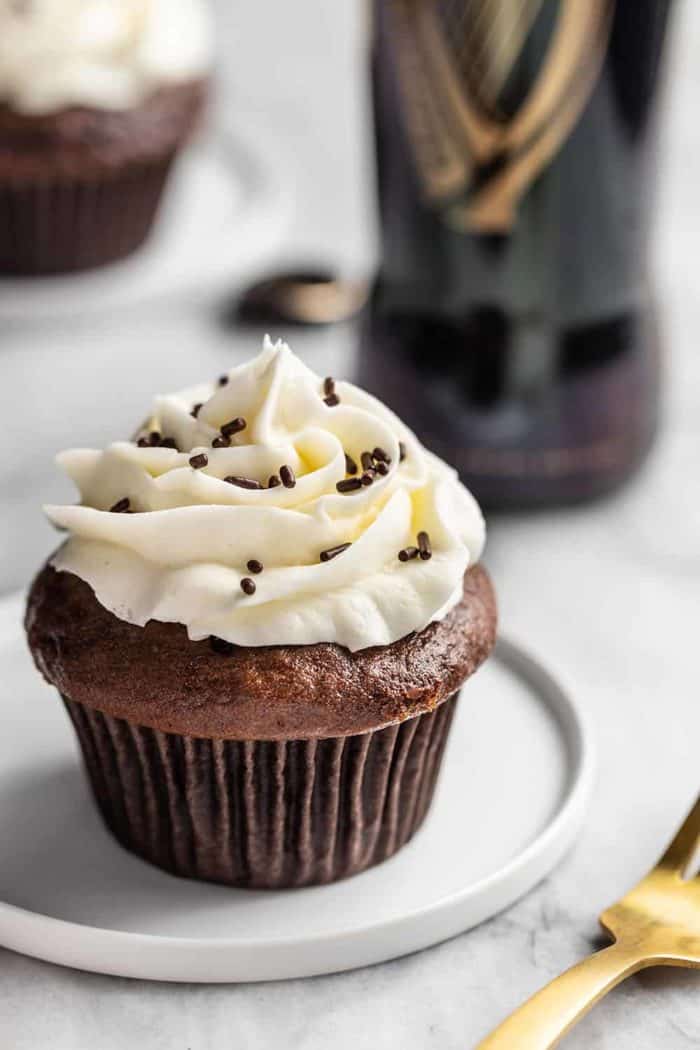 Last week I decided that I don't make nearly enough cupcakes these days.
Back in the early days of my blog, I feel like I made every flavor combination possible and if you ever flip through cupcake archives here on My Baking Addiction, you'll see that I am sooo not kidding.
There's pretty much something for everyone. From Doctored Cake Mix Cupcakes and Homemade Funfetti Cupcakes to adorable Bunny Butt Cupcakes that are the cutest for Easter.
Since I have so many cupcake recipes already on the blog, I thought I'd start giving some of them a little refresh starting with these Guinness Cupcakes that I posted many years ago.
They're simple, rich, delicious and perfect for St. Patrick's Day!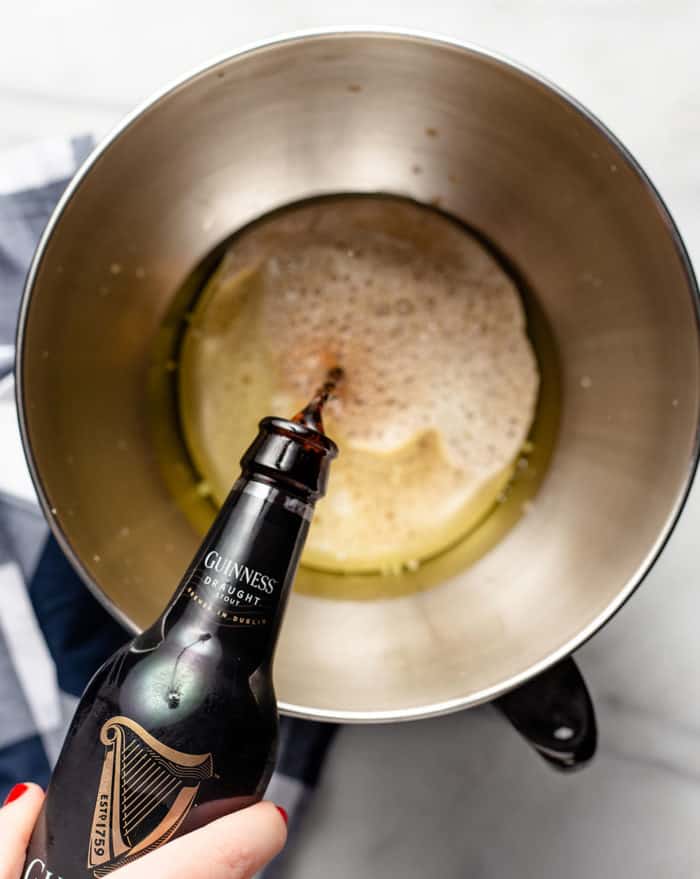 COOKING WITH GUINNESS STOUT
If you've been around here for a while, you know that I'm not a beer fan.
Honestly, I'm not really an alcohol fan in general. I'll occasionally mix up a drink with pineapple vodka or have a sip of tiramisu martini, but I particularly loathe beer.
Although I do not like to drink beer, I do like to cook with it, especially when it's Guinness. There is something about this dark, thick stout beer that enhances some dishes and really imparts a fabulous flavor.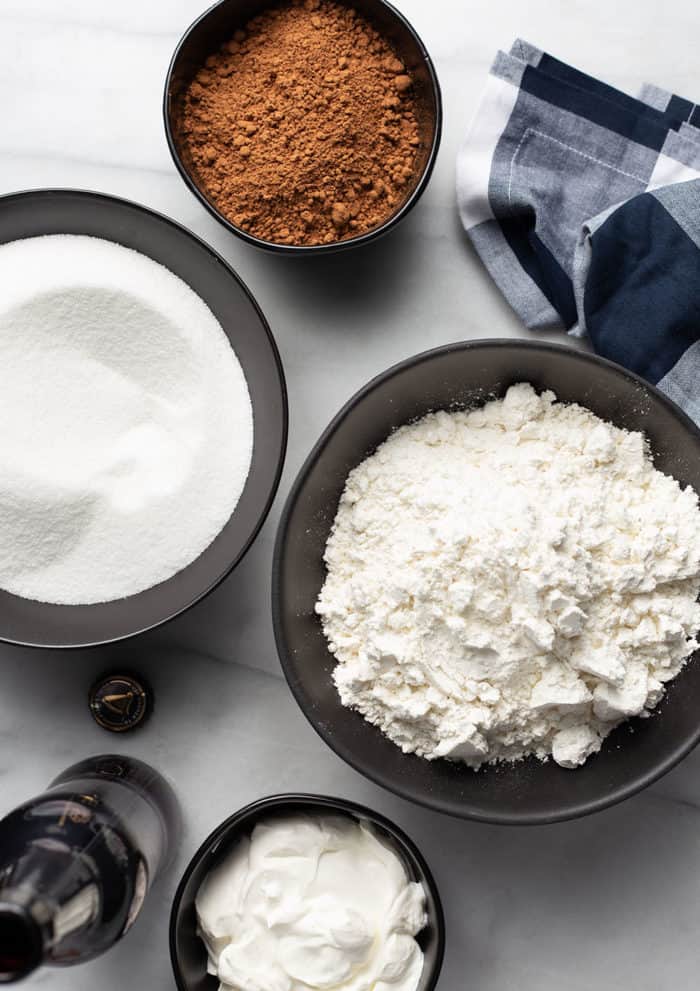 I mostly use Guinness in savory recipes, such as Guinness Stew, Slow Cooker Beef and Barley Stew or Irish Beer Cheese. But some time ago I learned about using Guinness in chocolate cupcakes and was all over it!
I mean, how could we go wrong with rich, chocolatey cupcakes?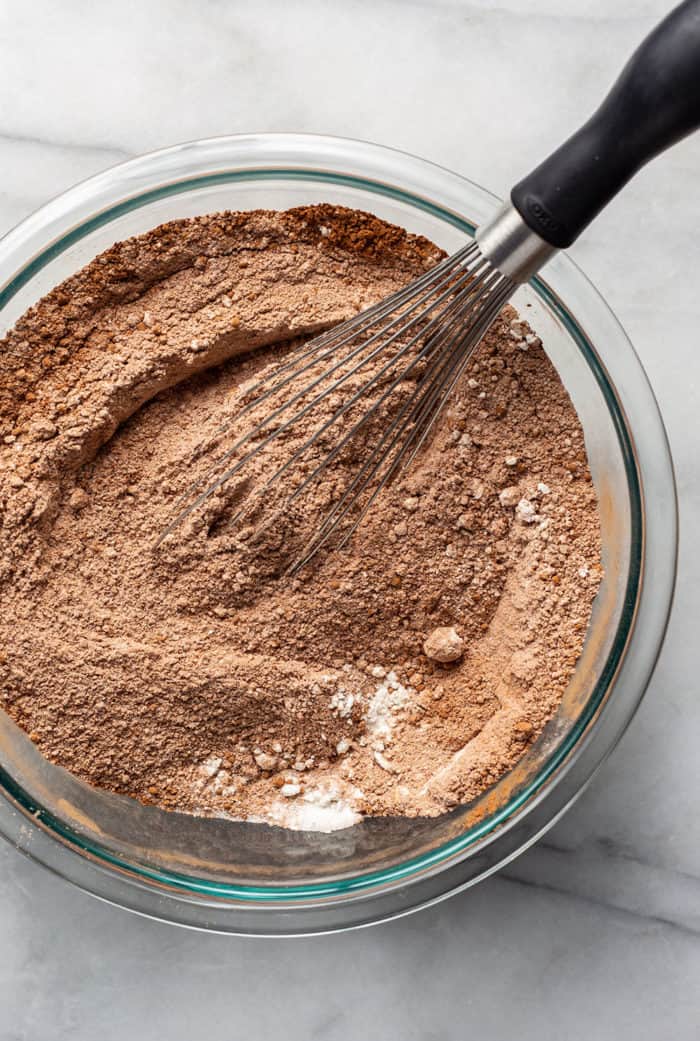 DO THESE CUPCAKES TASTE LIKE GUINNESS?
If you are like me and don't like to drink beer: don't worry, these cupcakes don't actually taste like beer!
Don't panic as you're making them though. The batter smells very strongly of Guinness, but the finished product is a moist, light cupcake full of chocolatey goodness that is enhanced by the stout.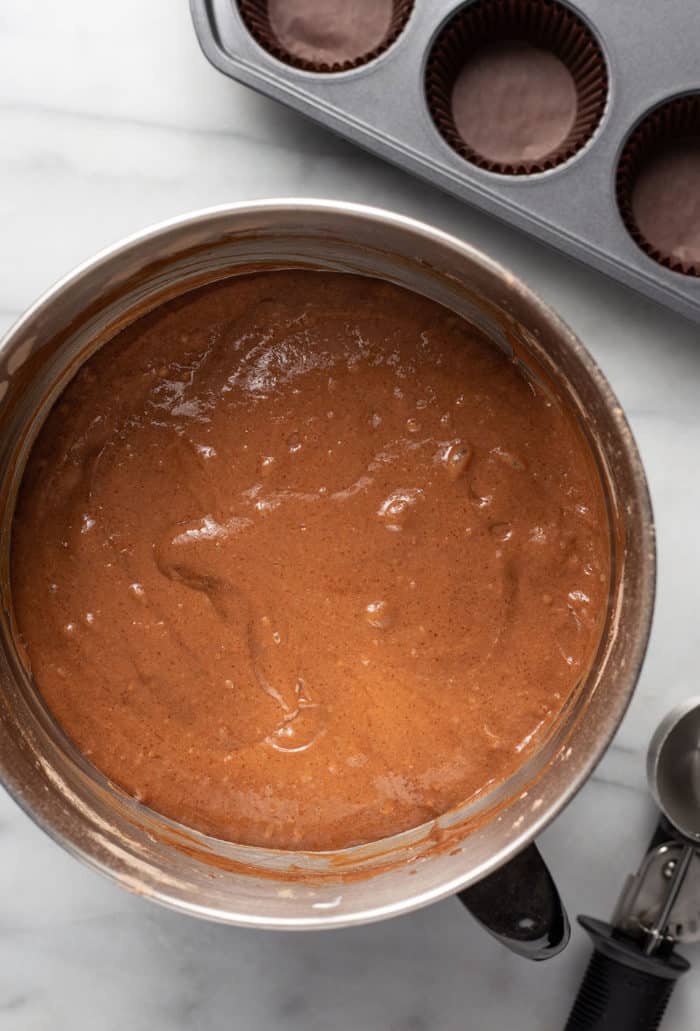 Topped with a crown of Homemade Buttercream Frosting, these cupcakes are downright perfect.
In fact, I might have to think about how to add Guinness to other chocolate recipes now.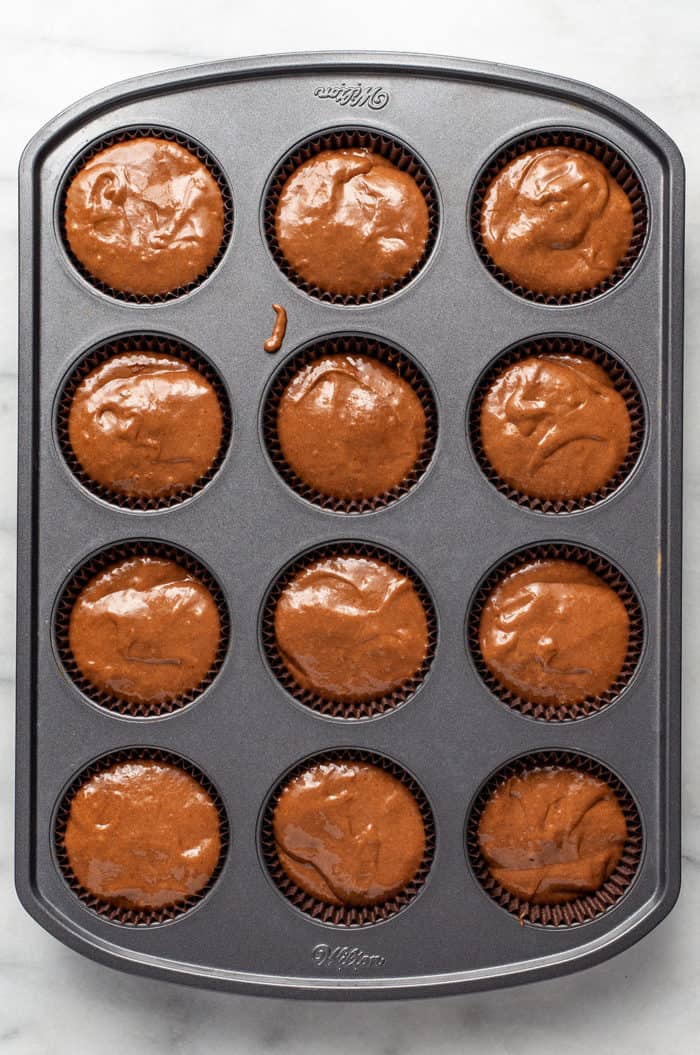 HOW TO MAKE GUINNESS CUPCAKES
If you're like me and like to keep a few bottles of Guinness handy just for cooking, then you may just already have everything you need to make these cupcakes:
1 bottle Guinness
1/2 cup milk
1/2 cup vegetable oil
1 tablespoon pure vanilla extract
3 large eggs
3/4 cup sour cream
3/4 cup unsweetened cocoa powder
2 cups granulated sugar
2 1/2 cups all-purpose flour
1 1/2 teaspoons baking soda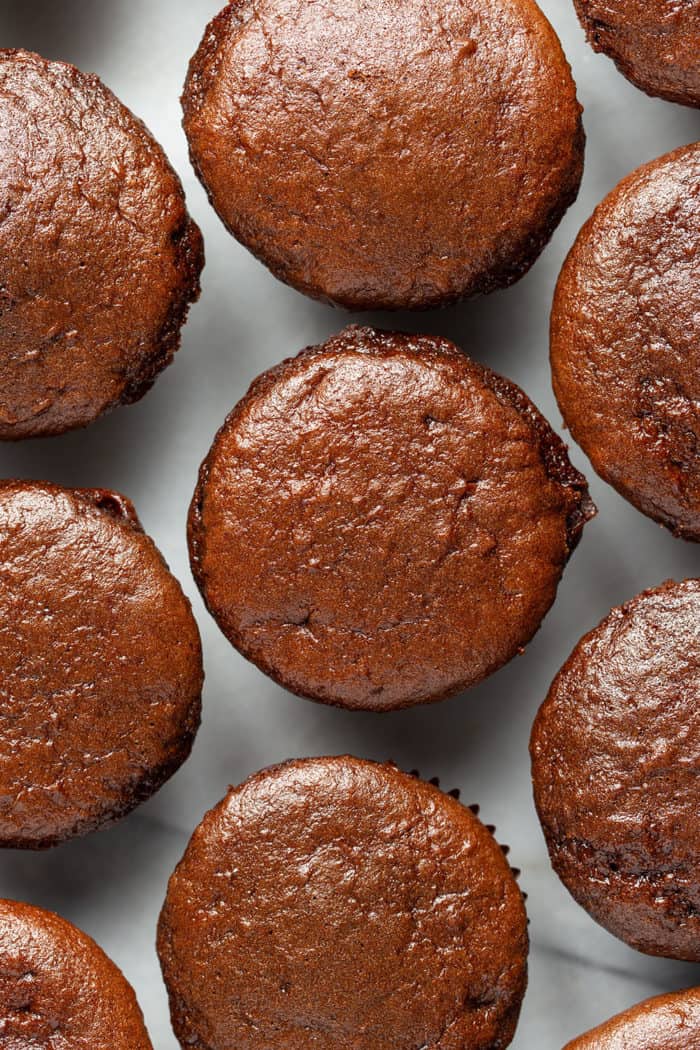 These cupcakes use oil instead of butter, which gives them a beautiful crumb and helps keep them super moist. It also means they're quick and easy to whip up because you don't have to cream any butter and sugar together.
In a large bowl, mix together the Guinness, milk, vegetable oil, and vanilla. Beat in the eggs one at a time, followed by the vanilla.
In a separate bowl, whisk together the cocoa, sugar, flour, and baking soda. Gradually add the dry ingredients to the wet ingredients.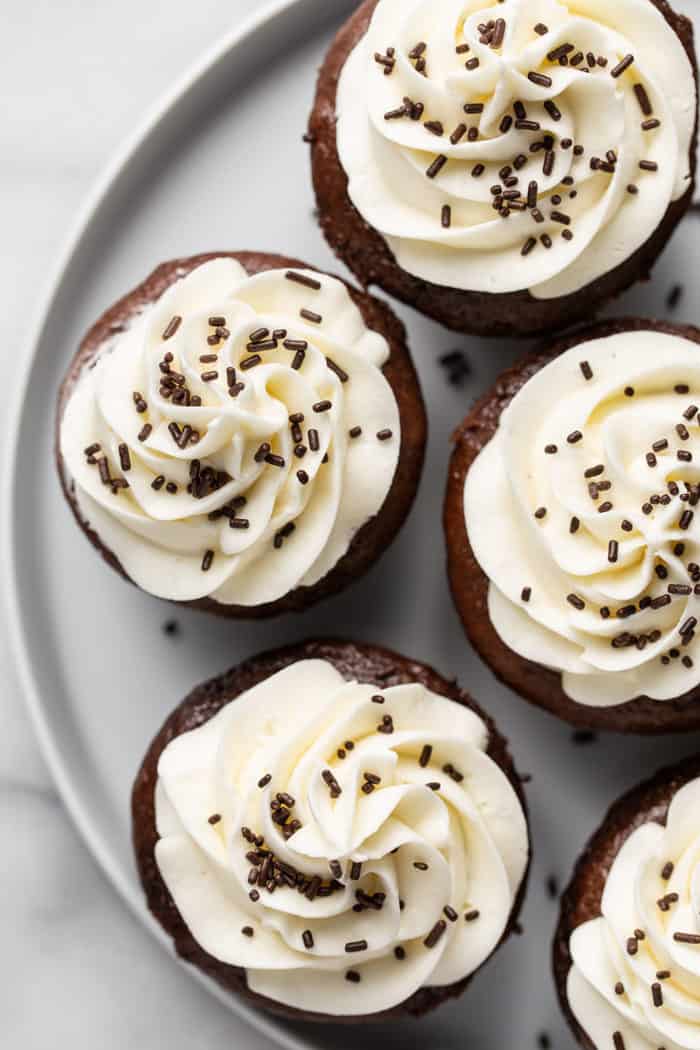 Portion the batter into 24 muffin tins lined with paper cups and bake for about 25 minutes. They're done when a toothpick inserted in the center comes out with just a few moist crumbs clinging to it.
Let the cupcakes cool in their tins before whipping together the vanilla buttercream frosting and piping it onto the cupcakes.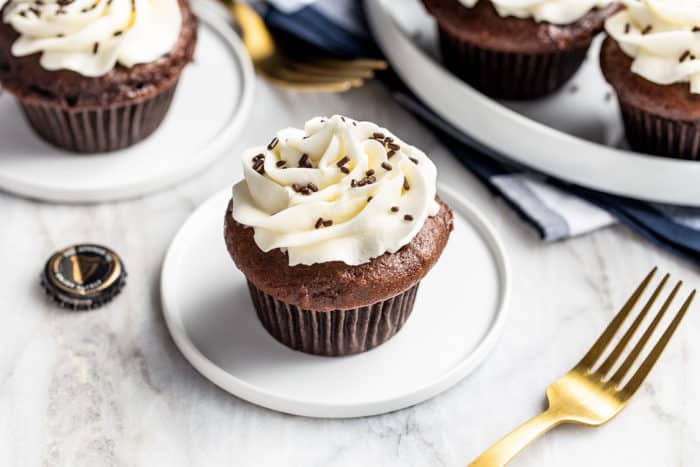 (If you really want to go above and beyond with the St. Patrick's Day theme, you could use Baileys instead of milk in the buttercream!)
I like to finish these Guinness Cupcakes with a sprinkling of chocolate jimmies.
Bake up a batch of these rich cupcakes to share with your neighbors this St. Paddy's Day and see if they can guess the secret ingredient that makes them so decadent!