Cherry Crisp is simple, quick, and delicious. Top it with a scoop of vanilla ice cream for the ultimate weeknight dessert.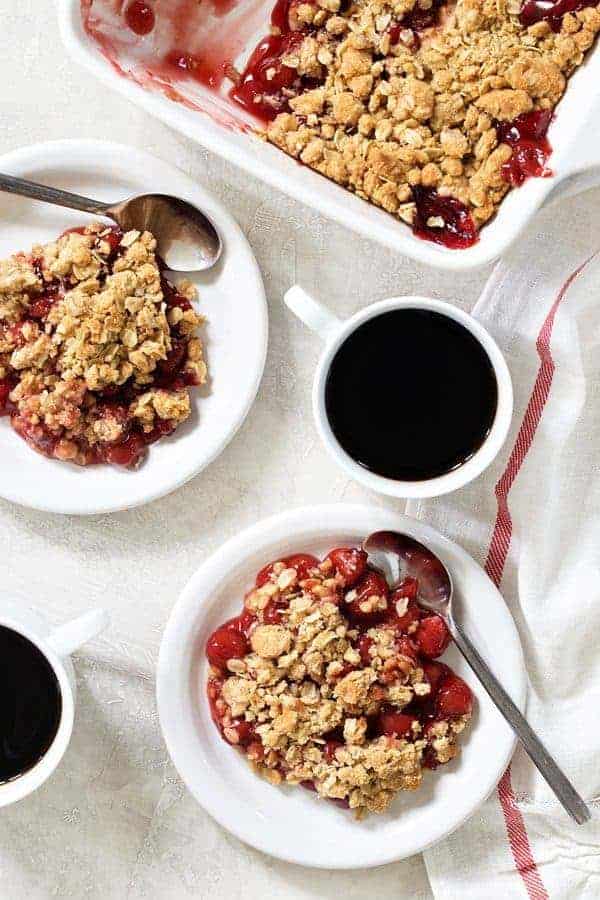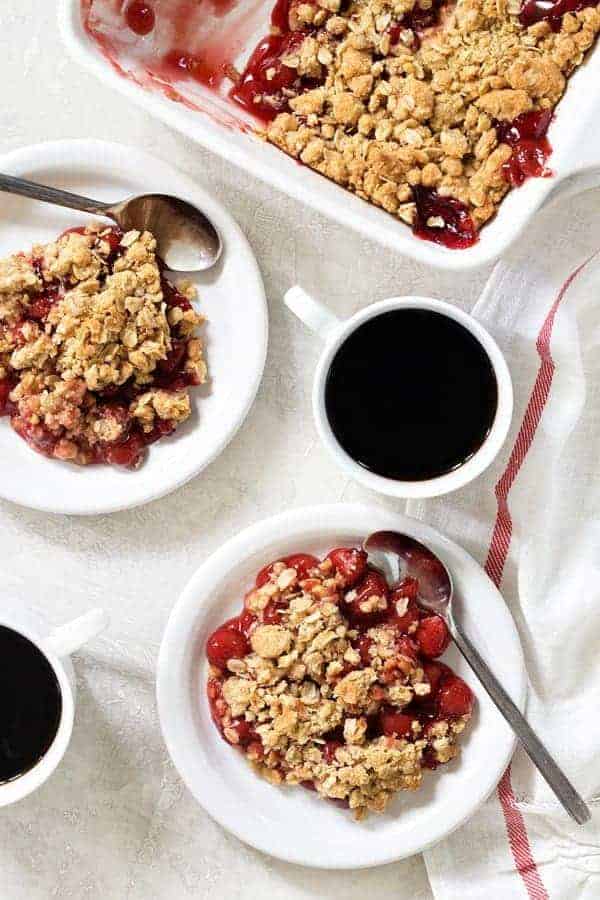 Let's talk about TV for second.
I know most people dread the summer months because most shows don't start rolling out new episodes until fall, but I kind of love it.
You guys, I'm addicted to Big Brother and I'm not even embarrassed to admit it anymore.
I'm owning it.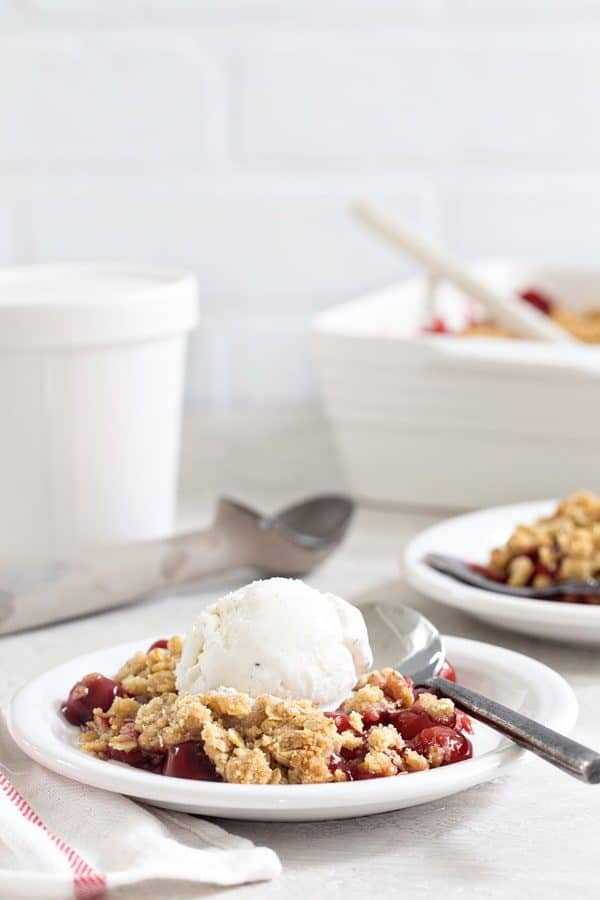 I'll also own up to the fact that I was up until 2:30 am the other night because I was catching up on the houseguests' antics by reading about their every move on a Big Brother app. Yes, I am officially that person.
If you're not familiar with Big Brother, let me explain. It's a reality show on CBS that basically tosses 16 strangers into a house for the summer and films them 24 hours a day.
And let me tell ya, they film them doing everything.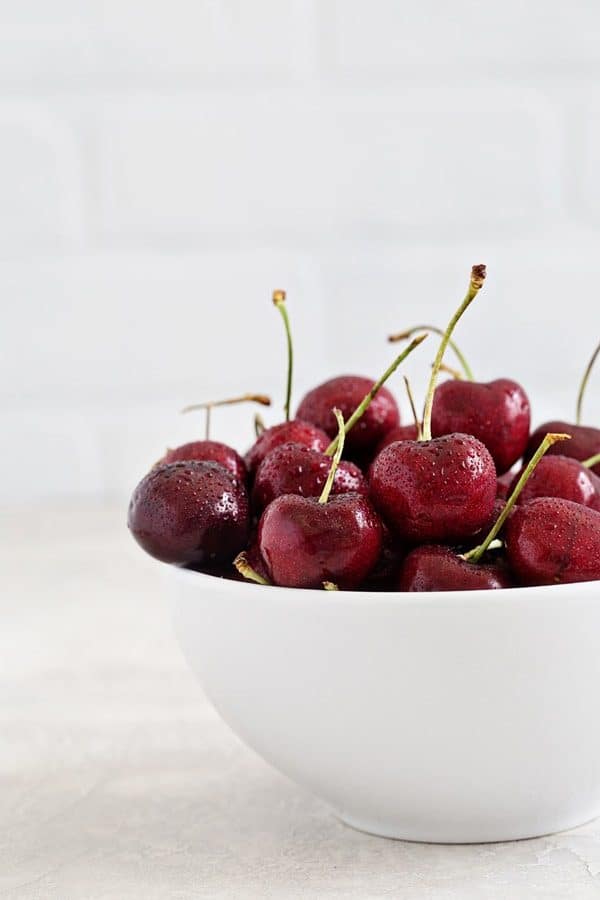 If you're watching, I need to know who your favorite is.
Right now, I'm totally rooting for Kevin. I think he's pretty slick (pun intended due to his hair) and I'm a fan of the fact that he clearly loves cardigan sweaters as much as I do. However, Cody's camera stare-downs are giving me life right now.
Since I just confessed my love of Big Brother, I might as well own up to the fact that I also love Teen Mom and MTV's The Challenge. Judge away.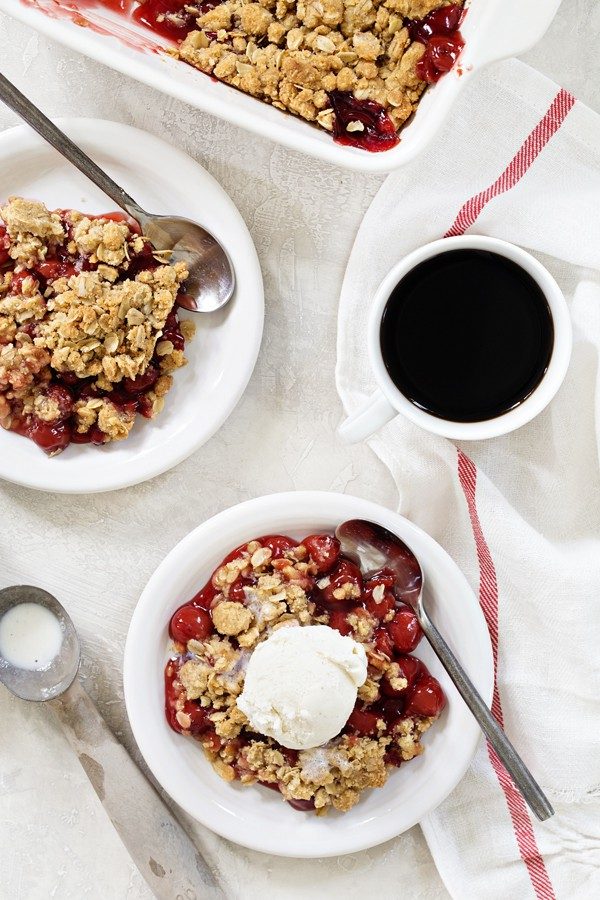 There really is no correlation to Big Brother and this Cherry Crisp, except for the fact I enjoyed a warm bowl of it drenched in melty vanilla ice cream while watching it last week.
If you happened to catch my post for homemade cherry pie filling, you may remember that I'm pretty obsessed with cherries right now, so cherry crisp was naturally on my must-make list.
I don't know why I tend to equate crisps with fall because they are perfect any time of year – especially summer when they're topped with cool, creamy vanilla bean ice cream.
Think peaches, plums, blueberries, strawberries. You can pretty much crisp just about any fruit!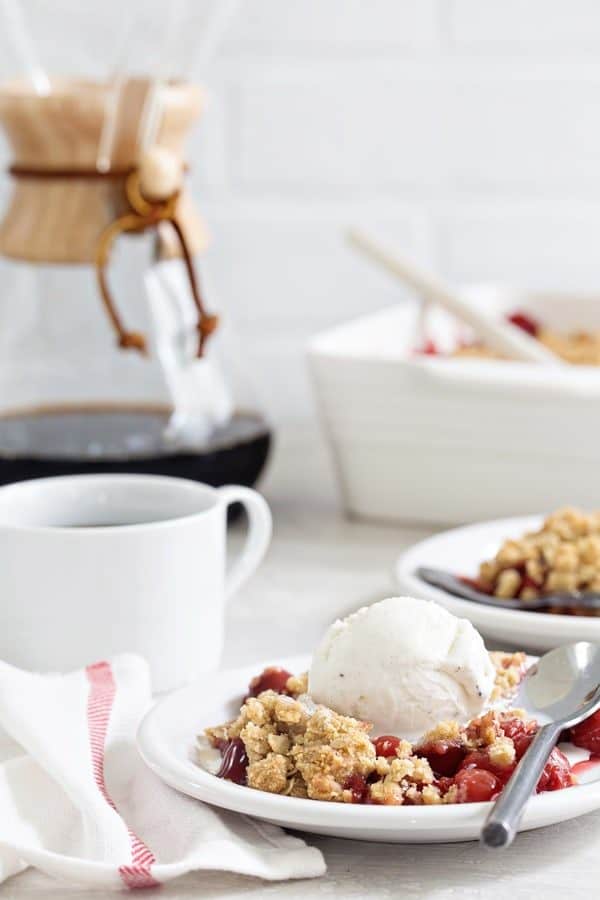 I used my homemade cherry pie filling for this crisp, but no one is going to judge you for pouring a couple of cans into a casserole dish and covering it in sweet, crunchy crisp topping.
If you use canned cherry pie filling this dessert comes together in less than 10 minutes, which in my opinion, makes it the perfect weeknight dessert.
Just add ice cream and your favorite reality show and you have a match made in television watching heaven.
For more delicious cherry desserts, be sure to check out these Cherry Cheesecake Cookies and this Roasted Cherry Shortcake.