home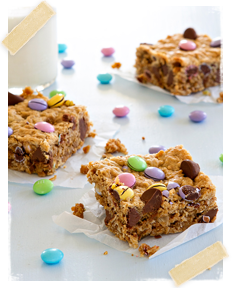 Chipotle Style Barbacoa If you love Chipotle's barbacoa, you simply have to try this simple and delicious crockpot recipe.
Monster Cookie Bars Monster cookie bars couldn't be easier to make. This sweet treat bakes up in no time, to make your littlest monsters happy!
Cheese Straws Cheese straws are a Southern staple at barbecues, parties and potlucks. Have you tried them? They're so addicting!