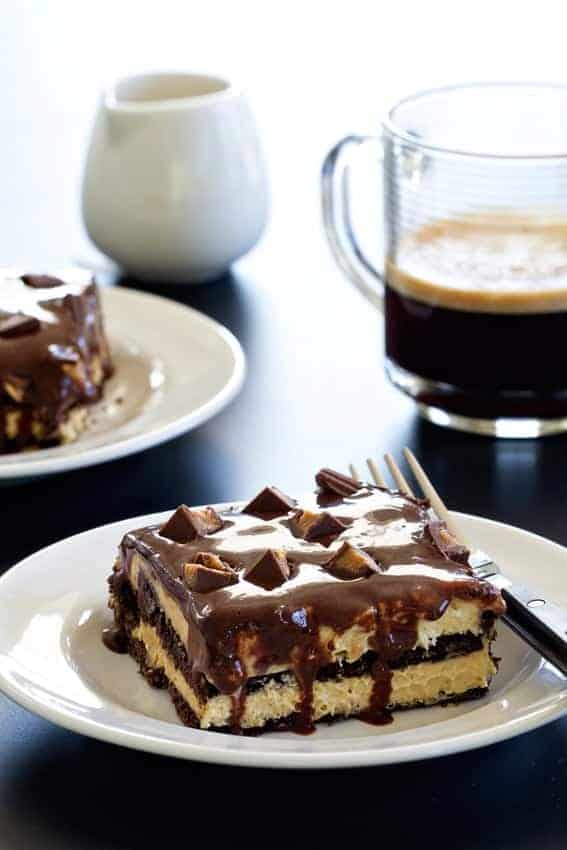 Peanut Butter Cup Eclair Cake is so easy, and NO-BAKE! Layers and layers of chocolate, peanut butter and cream will make this dessert a summer favorite for years to come.
I do love an eclair cake. I've been making them for years, and definitely made this Cookies and Cream Eclair Cake about five times last summer.
It may have started out as a way to purposely get leftover peanut butter cups out of my house before I devoured them single-handedly, but this cake has turned out to be an amazing addition to our summer dessert repertoire.
A bit ago, I made Karly's Peanut Butter Cup Pancakes. And whoa baby, are they good. They have one flaw, if we're going to call it a flaw. We like to buy things in excess around here, so we had an entire bag of those new Reese's Minis Unwrapped Peanut Butter Cups leftover.