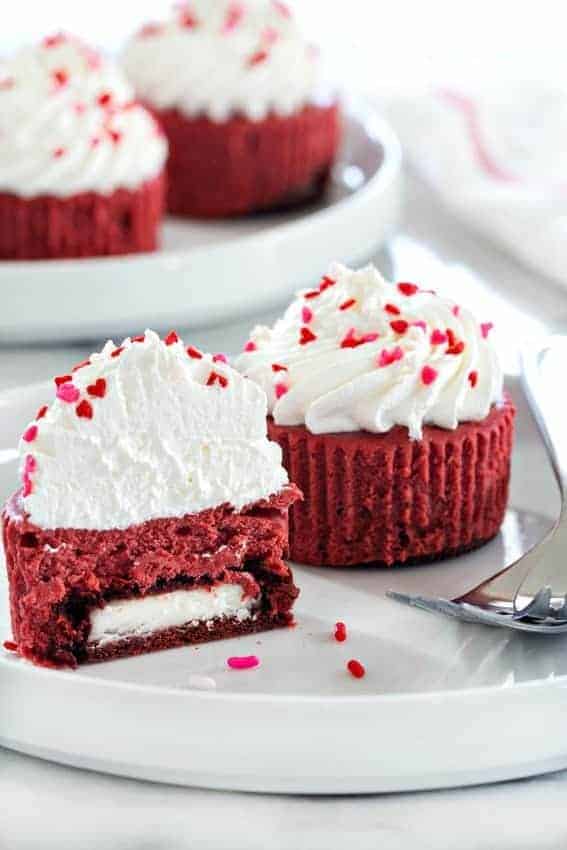 Red Velvet Oreo Cheesecakes are a sweet treat for your Valentines. They bake up quick and easy, and are just so darn festive!

I kind of consider myself an Oreo cookie connoisseur. And I may or may not make a special trip to the store when a new limited edition flavor is released. Sometimes I'm even lucky enough to get a preview of the new flavors a couple of weeks early. Blogging does have its perks, folks! Although I think working in my pajamas may just trump preview Oreos by a smidge.
Some people think baking Oreos into other things is slightly ridiculous; however, I'm all about it. Last year I whipped up Red Velvet Oreo Bark and Red Velvet Oreo Cupcakes all while packing up a house and complaining to guys every single step of the way.