home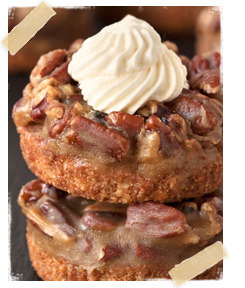 Gluten-Free Mini Caramel Pecan Tarts These grain-free and gluten-free mini caramel pecan tarts couldn't be any easier and are the perfect end to Thanksgiving dinner!
Brownie Trifles with Raspberry Sauce Mini Brownie Trifles are layered with raspberry sauce, raspberry whipped cream and finished with fresh raspberries to create a delicious dessert worthy of any upcoming holiday celebration.
15 Perfect Pumpkin Recipes 15 delicious pumpkin recipes that are the perfect addition to any Thanksgiving celebration!