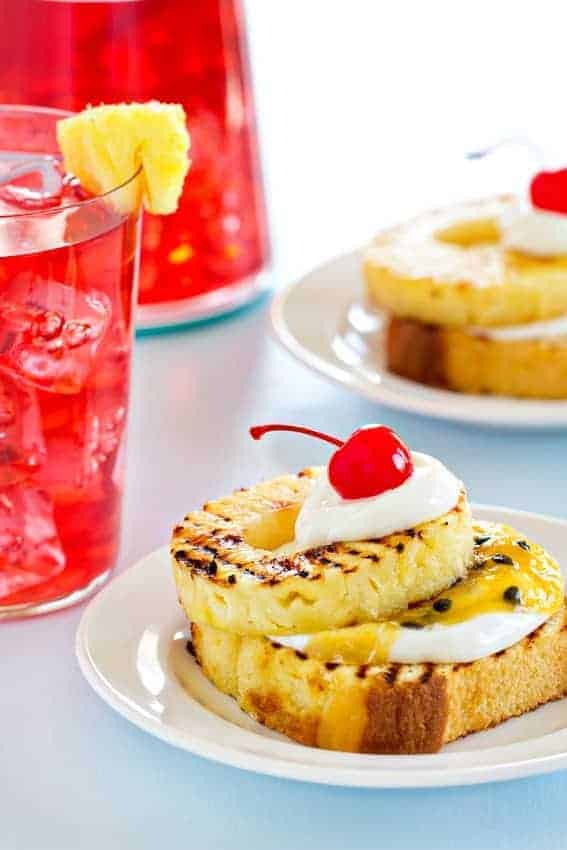 Grilled Pound Cake with Pineapple and Passion Fruit could be summer's best dessert yet. This fruity, easy treat is also absolutely stunning.
This is a sponsored post on behalf of Starbucks®. All opinions are my own. Thank you for supporting the brands that continue to make My Baking Addiction possible.
Alright, everyone. Let's talk about something amazing for summertime; GRILLING all the desserty things.
Seriously, have you ever grilled pound cake before? It's amazing. AH-mazing. Sugar in the pound cake gets caramelized into something almost akin to the burnt sugary taste of the top of creme brulee, and I can't stop thinking about it.