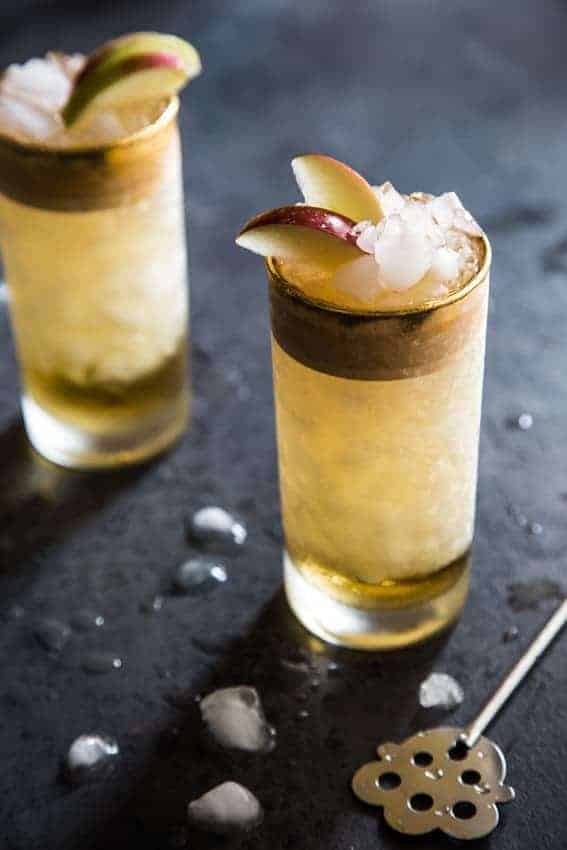 Richly spiced rum and tangy hard apple cider come together in the ultimate summer/fall cocktail mashup: The Apple Cider Swizzle.
Emily's here to share this new Apple Cider Swizzle recipe with you while I'm on a little adventure with the family. I know you'll love it, and plenty of the other drinks on Emily's blog, Jelly Toast. Thanks, Em!
I love a seasonal cocktail. There are certain times of the year when various cocktails just make the most sense; like a Hot Toddy in the winter and crisp, fresh Mojito in the summer.
The same goes when it comes to flavors. Fresh berries in sangria during the hot Summer months hits the spot while anything with apples in the Fall is totally what I crave. Now that it's September, I am getting into full apple swing.