home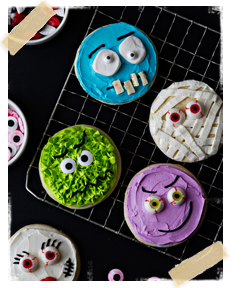 Halloween Monster Cookies Halloween just got a little cuter with these neon-hued, silly monster cookies.
Snickers Caramel Apple Salad Snickers candy bars are combined with Granny Smith apples, pudding, whipped topping and salted caramel sauce to create a deliciously sweet dessert that is perfect for Fall.
Pumpkin Cheesecake with Salted Caramel Sauce Mini Pumpkin Pecan Gingersnap Cheesecakes are topped with homemade salted caramel sauce and whipped cream create one of the most delicious cheesecakes you'll ever eat.