home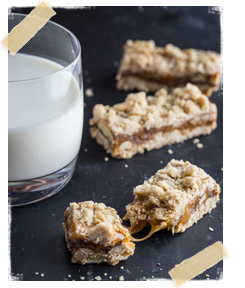 Caramel Pecan Bars Caramel Pecan Bars with an ooey gooey layer of caramel that's studded with pecans and chocolate chips. Because why not?!
Oreo Bark Oreo Bark is a sweet and simple treat for the sweethearts in your life. Just a couple of minutes and some time in the fridge for this delectable dessert!
Impossibly Easy Taco Pie & Mexican Hot Chocolate Cookies Impossibly Easy Taco Pie and Mexican Hot Chocolate Chunk Cookies are the perfect pairing to get everyone around the dinner table and keep them there!