home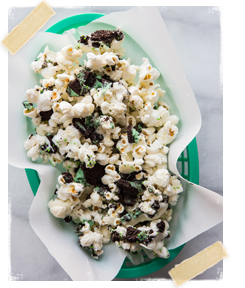 Pistachio Pudding Linzer Cookies Pistachio Pudding Linzer Cookies are an adorable treat for St. Patrick's Day. Just check out those sprinkles – who could resist?!
Biscoff Marshmallow Treats Biscoff Marshmallow Treats with ooey gooey Campfire® marshmallows. The best way to eat your feelings!
Thin Mint Cupcakes Thin mint cupcakes with a gorgeous green buttercream frosting. These adorable cupcakes celebrate Girl Scout Cookie season and St. Patrick's Day too!