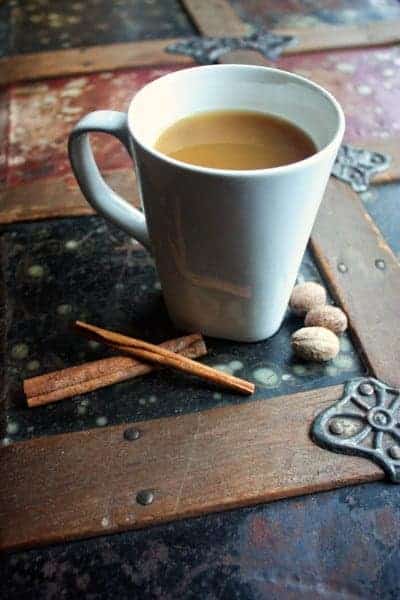 I can' t believe that Thanksgiving is just days away. I swear it was Halloween just last week. The holidays seem to fly by faster and faster every year!
For the big Thanksgiving family gathering this year, I've decided to bring warm, comforting hot cider in a crockpot, keeping the alcohol separate, so it can be enjoyed by everyone. I really love a big mug of warm apple cider. It makes me want to curl up with a fuzzy blanket and a good movie. Which is exactly my post-Thanksgiving meal plans.
For this cider I've decided to add a few extra ingredients to make it extra special. Vanilla, Pear, and Apples are the best of friends. When they are combined with spices,  your classic hot cider turns into a warm, delicious drink worthy of being dessert. Add a shot of Rum or Bourbon and you have an impressive cocktail to warm you, your friends, and family up this thanksgiving.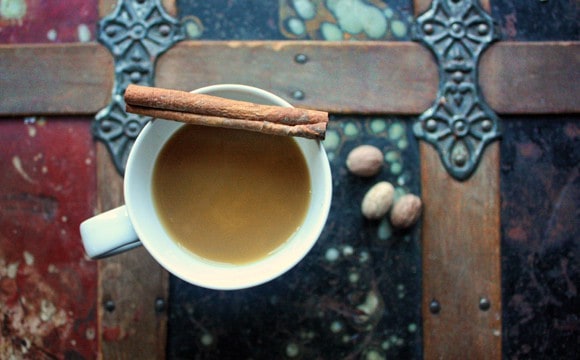 Spiced Vanilla Pear Apple Cider
November 25th, 2013
Yield: 8-10 servings
Prep Time: 20 minutes
Total Time:
A unique twist on the comforting classic!
Ingredients:
2 quarts fresh apple cider
2 quarts pear juice (no sugar added), I found a 100% juice option in the organic section of the grocery store. I would not substitute pear nectar here…it will end up being too sweet.
2 cinnamon sticks
1/4 tsp nutmeg
1 star anise
1 vanilla bean pod
Rum or Bourbon (optional)
Directions:
Add juices and spices to a large soup pot or crockpot. Slice vanilla bean pod in half lengthwise and toss in pot. On low heat bring the cider up to a simmer, whisking often. The spices and vanilla will infuse into the cider. Simmer for 5-10 minutes. Ladle into a big mug and add a shot of rum or bourbon if you'd like.
Notes:
If you cannot find the pear juice, just use all cider…it will be equally delicious!
About Lindsay
I'm Lindsay, the owner of OliveTree Handmade. I love designing and creating re-purposed and vintage inspired jewelry and accessories using vintage pieces and old/unwanted/broken items. Giving new life to something that otherwise wouldn't be used or thrown away.
If you enjoyed this recipe, you may like...