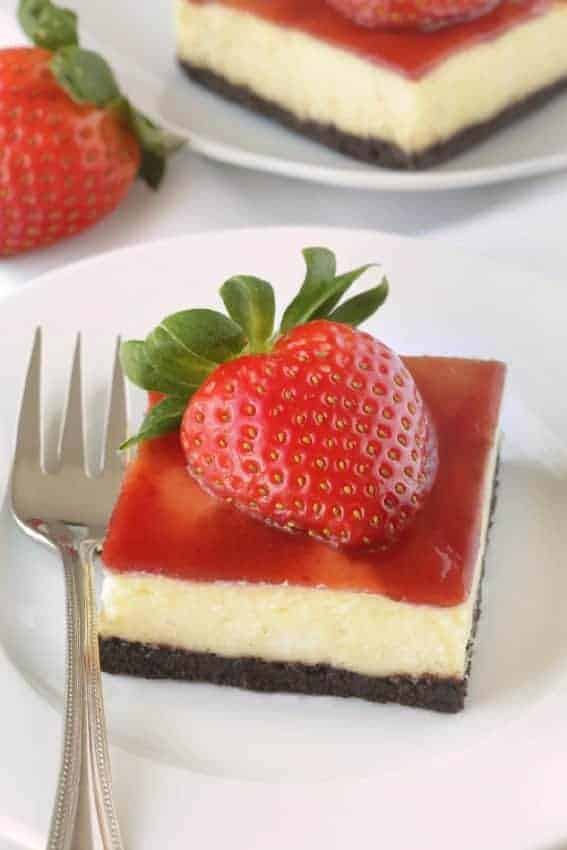 Strawberry white chocolate cheesecake bars have a chocolate cookie-like crust and strawberry jam topping and are perfect for Valentine's Day. With a gluten-free option.
With Valentine's Day coming up, I wanted to make something extra decadent. I'm not one to fuss about Valentine's Day but I do love an excuse to bake!
I'm guessing I may be in the minority here, but I think white chocolate and berries is one of the most divine combinations ever. I thought about making a white chocolate cheesecake but I'm always in the mood for easy so I went with these strawberry white chocolate cheesecake bars instead.