home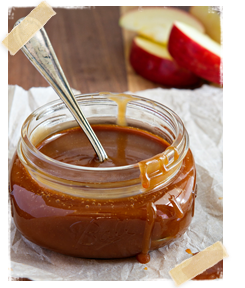 Salted Caramel Cheesecake Mini Salted Caramel Cheesecakes are topped with homemade salted caramel sauce and a chocolate drizzle to create one of the most delicious cheesecakes you'll ever eat.
Salted Caramel Sauce A simple recipe for homemade salted caramel sauce that is the perfect topping for just about anything.
Spiced Apple Cider Cozy drinks like this Warm Spiced Apple Cider embrace the flavors of the season and are more than welcome on cool, Fall nights.