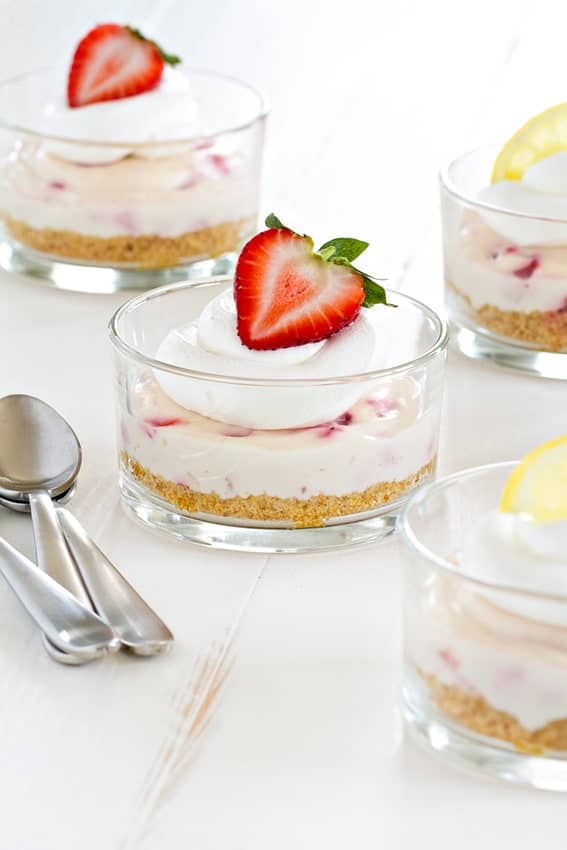 No-Bake Strawberry Lemonade Cheesecakes are perfect for a princess birthday party or your next barbecue. Delectable berry and citrus flavors make these individual desserts impossible to resist!
This post is sponsored by Challenge Butter. The views and opinions expressed on My Baking Addiction are my own, and based upon my experiences with Challenge Butter products.
I hope you're not rolling your eyes at yet another no-bake cheesecake. Admittedly, I'm pretty obsessed with them. And I'm not even remotely sorry about it. In my mind, no-bake cheesecakes are synonymous with summer – they're pretty much the adult equivalent of Screwballs from Mr. Softie.
If I'm completely honest, Screwballs from Mr. Softie are still amazing as an adult. I would totally nosh down on one every. single. day. if our ice cream man didn't smoke cigarettes as he drove through the neighborhood. There's something about the familiar sound of the ice cream truck followed by a trail of smoke that can squash cherished childhood memories – immediately.