home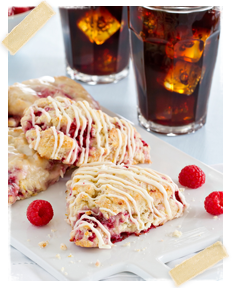 Gluten-Free Chocolate Chip Cookies These gluten-free chocolate chip cookies are perfectly soft and chewy and are sure to rival your current favorite!
Lemon Raspberry Scones Lemon Raspberry Scones pair perfectly with Starbucks® Iced Coffee K-Cup® Packs. Holy delicious, this is one amazing start to the day!
Chipotle Style Barbacoa If you love Chipotle's barbacoa, you simply have to try this simple and delicious crockpot recipe.