home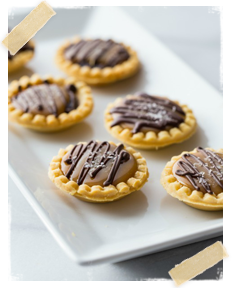 Candy Cane Snowball Cookies Candy Cane Snowball Cookies are a must-add to your holiday cookie tray. Buttery sweet shortbread, peppermint and vanilla candy melts make holiday flavor perfection.
Melting Snowman Cookies Melting Snowman Cookies couldn't be cuter, or easier to make. Thanks to Betty Crocker Sugar Cookie Mix, these are a snap!
Brown Butter Maple Nutmeg Cookies Brown Butter Maple Nutmeg Cookies are the sort of thing that makes the world go 'round. All these wintery flavors in one delicious cookie!