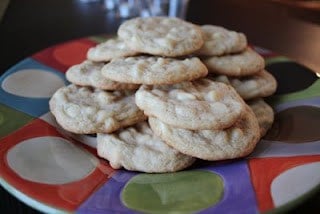 There is nothing better than a warm, gooey cookie. Yesterday I decided to make some good ol' Tollhouse cookies. I made two varieties; White Chocolate Macadamia Nut (these are one of my dad's faves) and Milk Chocolate Chip.
I followed the basic Tollhouse recipe except for switching out half the butter for butter flavored Crisco. According to my fabulous internet friend, Em, the Crisco yields a taller, fluffier cookie. I have to say, I agree with her!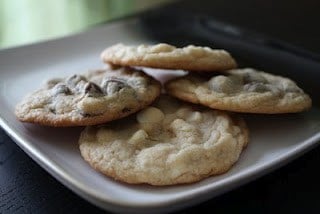 So grab some chocolate chips and Crisco and get to baking! Enjoy!
[pinit]
If you enjoyed this recipe, you may like...