Is the late summer heat getting the best of you? Kick the heat to the curb with these 12 frozen dessert recipes.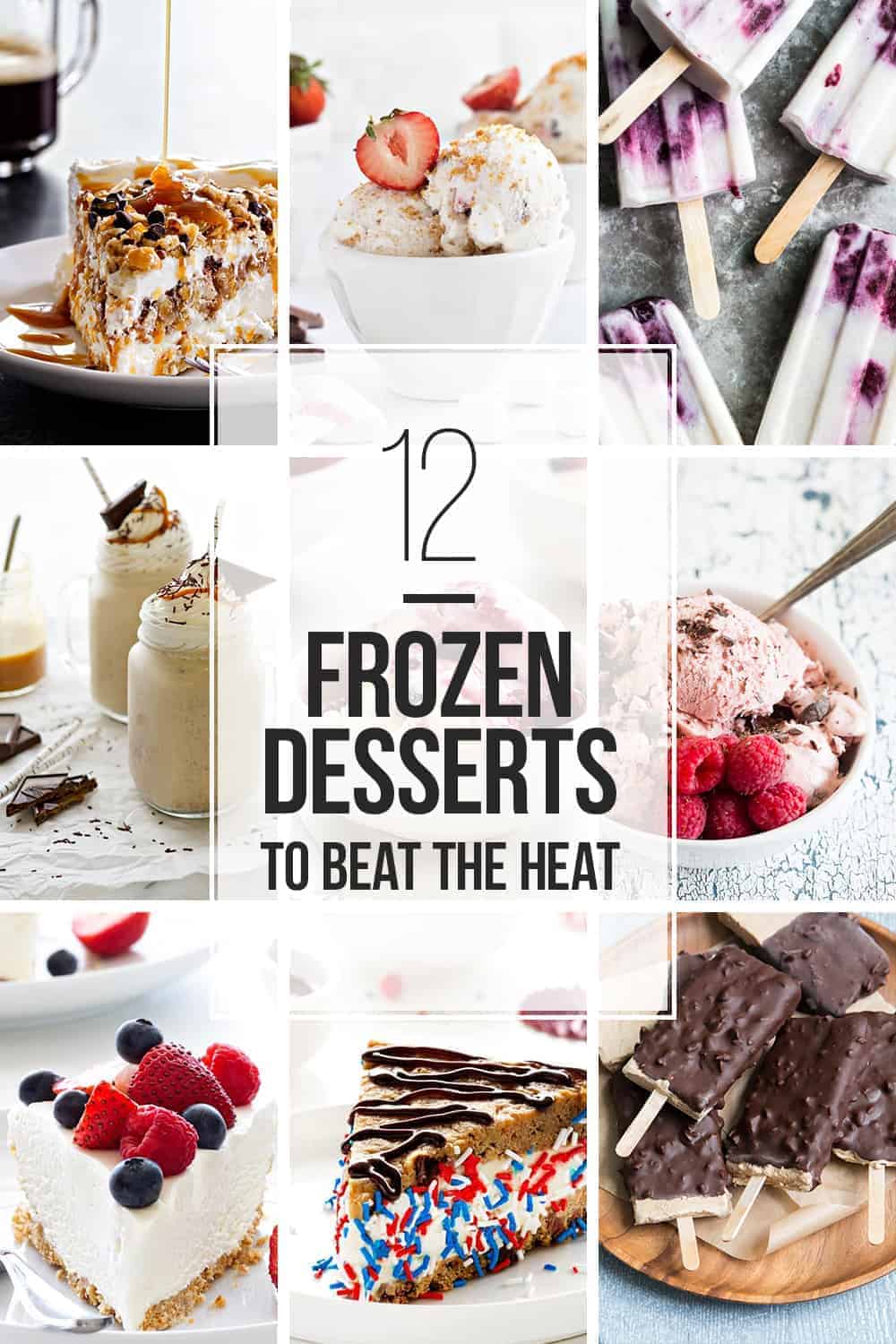 Even though this has been a bit of a mild summer, we've had our share of HOT days. And since I've lived in the Midwest my whole life, I know that August most certainly has some sweltering days in store for us.
Elle goes back to school soon, so I'm trying to soak up these final moments of summer with her.
That includes beating some of this late summer heat by making all sorts of frozen desserts with her.
We've come a long way from when I was a kid and a classic mom move was to freeze orange juice in ice cube trays and call them "popsicles." Kids these days have it good when it comes to frozen treats!
To help you embrace these last summer days with your families, I've pulled together some of my favorite frozen dessert recipes. From popsicles to ice cream cake and from dairy-filled treats to dairy-free delights, there's a little something for everyone on this list.
So crank up the air conditioning, grab your favorite recipe, and let's make some creamy, cool desserts!