Everyone can enjoy the best of what summer has to offer with these 12 gluten-free summer recipes! Whether you're indulging in a slice of creamy key lime pie or a lemony blueberry scone, these baked goods feature some of summer's best produce and will have everyone asking for more.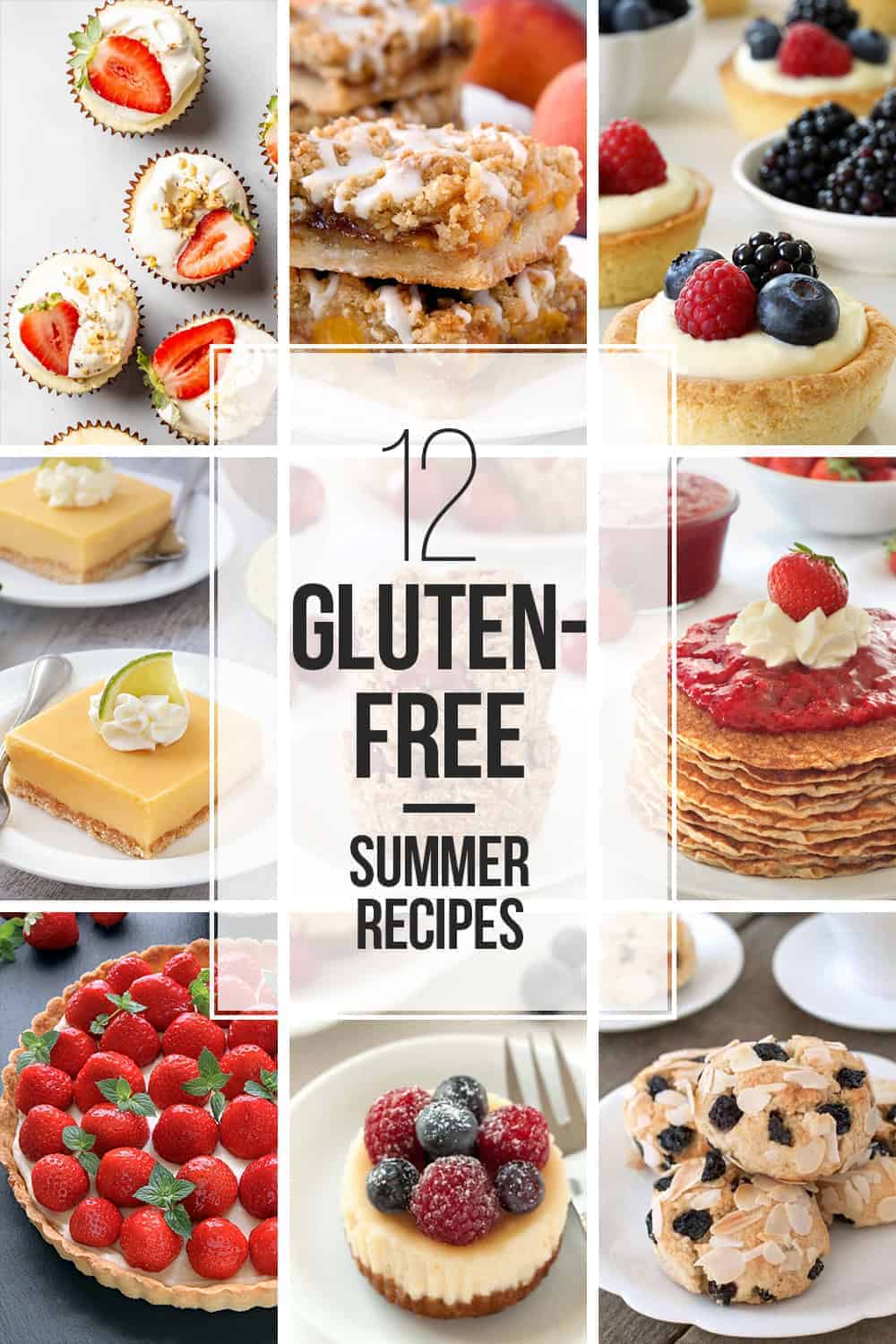 I will be the first to admit that gluten is something that features heavily in the majority of my recipes. But I also recognize that not everyone can eat gluten, but almost everyone still wants to be able to indulge in delicious baked goods every now and again.
I've shared quite a few gluten-free recipes throughout the years in an attempt to make sure that all of my readers have a little something they can enjoy.
I've been getting a number of requests for gluten-free recipes lately, so I thought I'd round up some of my favorite gluten-free summery baked goods just in time for the end of school and the change in weather.
We've got everything from tart key lime pie bars to sweet scones and cool, creamy cheesecake. Whether you're looking for a dessert to take to a cookout or a weekend breakfast idea, I've got the recipe for you!