S'mores are everyone's favorite summertime treat. Check out these 12 s'mores recipes to explore all the ways you can change up the campfire classic!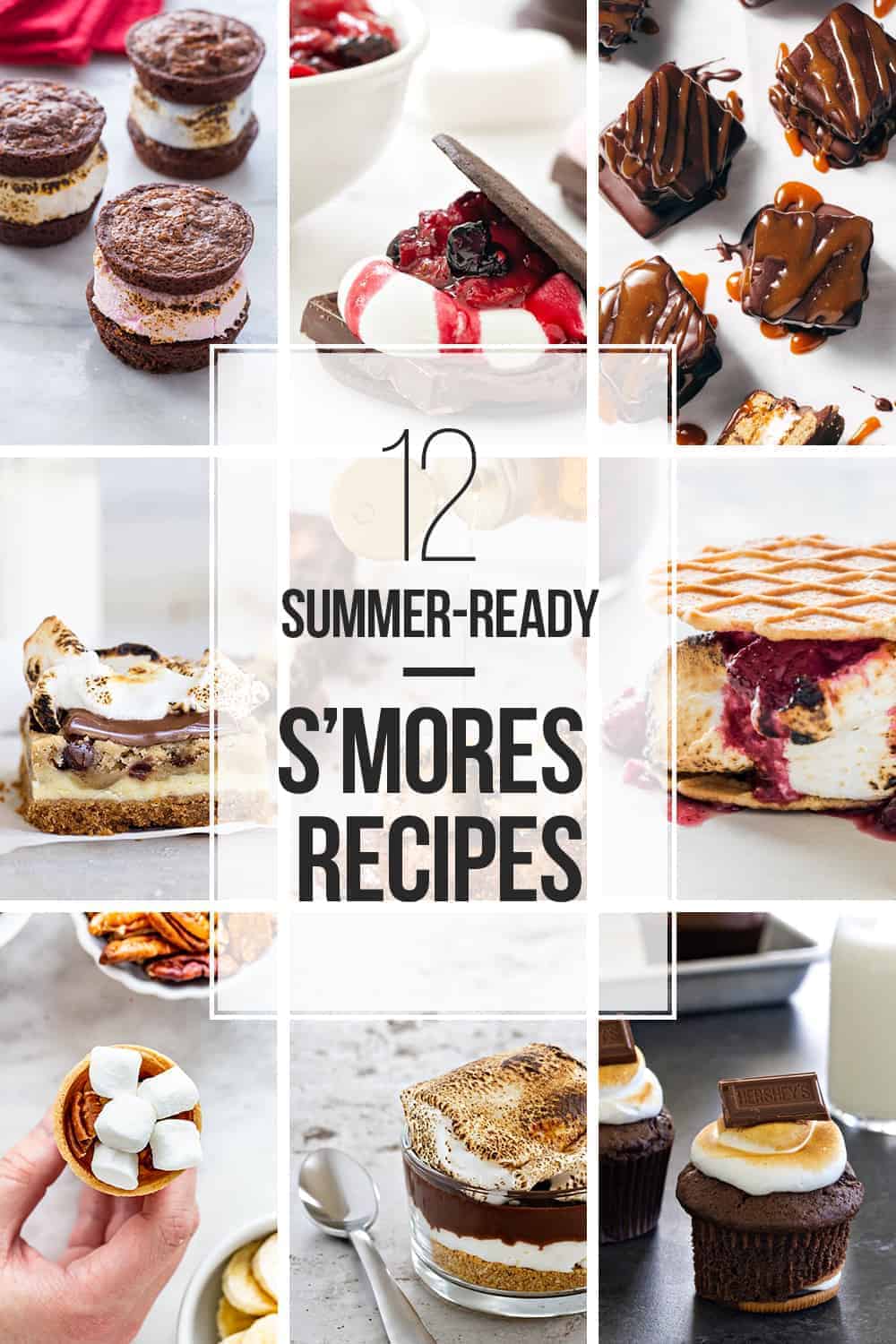 S'mores are one of my favorite summertime treats. In fact, they might come second only to cheesecake.
I love the gooey toasted marshmallows. I love the warm, melty chocolate. I love the sweet graham crackers.
They're pretty much the perfect summer treat.
I love them so much, that I have spent years coming up with fun twists on the classic campfire combination of marshmallow + chocolate + graham crackers. And I thought it was about time to pull some of my favorite variations into one place!
All of these s'mores recipes are perfect for summer entertaining. Choose any of these treats to serve at your next cookout and watch all of your friends swoon.