Sharing is caring!
These 15 fresh berry recipes will have you welcoming spring with open arms and full stomachs!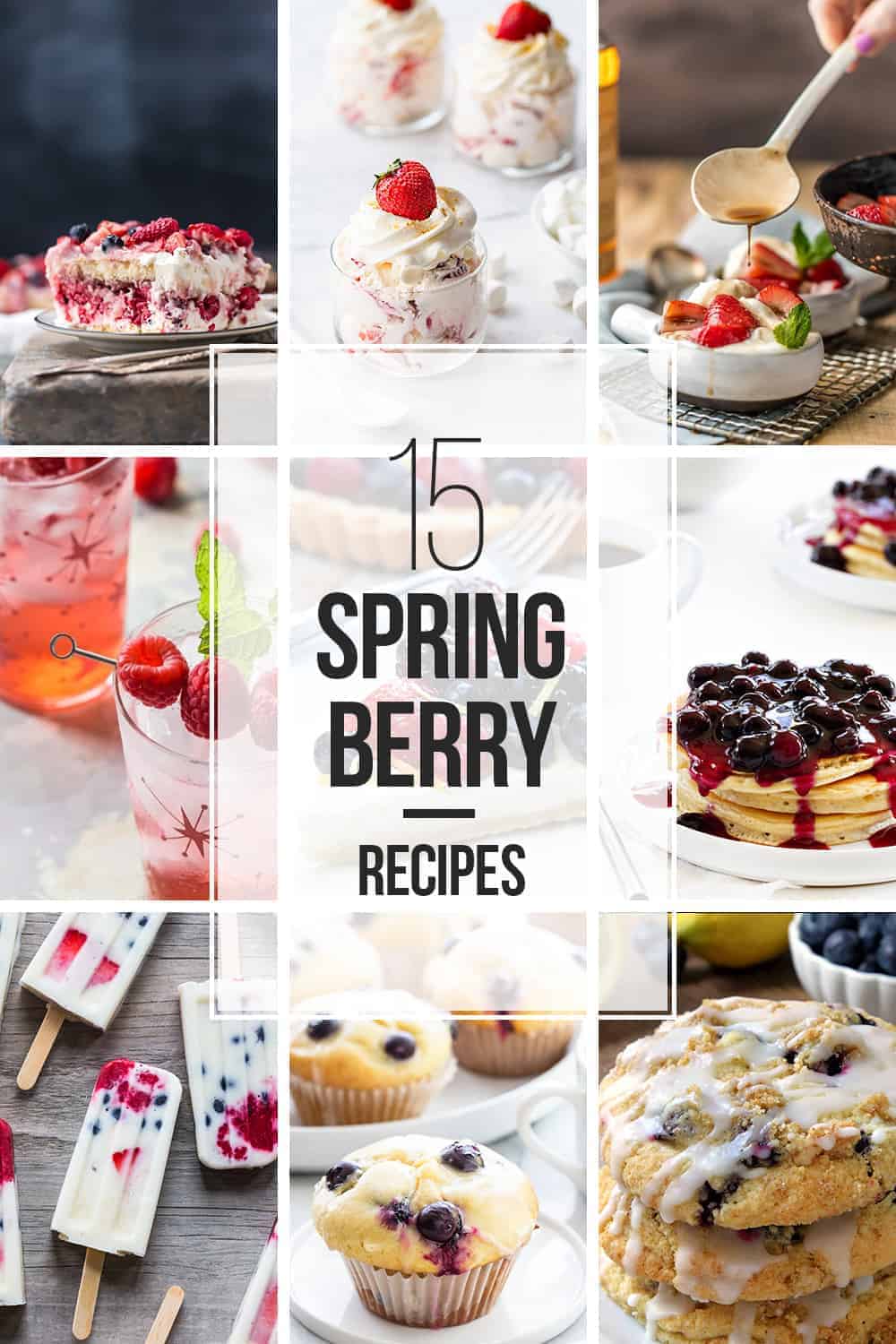 I'm so excited that we're finally seeing some super gorgeous berries roll out in the grocery stores here in Ohio.
Nothing local yet, but I am totally looking forward to that time in the very near future.
Elle is obsessed with all kinds of berries and eats them by the handful all season long. If I need them for a recipe, I have to stash them in our second fridge, or she'll wipe me out.
Even though my sweet girl loves her berries in their natural state, I'm all about using them in delicious recipes all season long.
From desserts and salad, to a refreshing shrub, here are some of my absolute favorite berry recipes from My Baking Addiction and beyond.
15 Spring Berry Recipes
As the weather warms, everyone starts to crave recipes using sweet, fresh berries. We've pulled together 15 of the best berry recipes to help you welcome spring.