We had our first big snow fall here in Ohio yesterday and even though it really wasn't that much, I'm acting like it's a full blown blizzard. I prepped with blankets, movies, and cranked up the heat. I've been known to (slightly) overreact to the first snow of the season. We will all get used to this weather soon, but in the meantime, I needed a way to cope. No matter what age, one of the most comforting ways to fight the cold is with a mug of sweet and creamy hot chocolate.
I have three delicious Adult Hot Chocolate recipes to warm you up after you shovel the driveway, go sledding, or build a snow fort. Let's face it, playing in the snow has no age limit. Even if you live somewhere that doesn't have cold weather, one of these festive treats are a great way to get yourself in the mood for celebrating the season. And we all know that a sweet, boozy cocktail helps you wrap presents…it's a fact!
Let's start at the beginning with Jamie's fantastic recipe for Hot Cocoa Mix.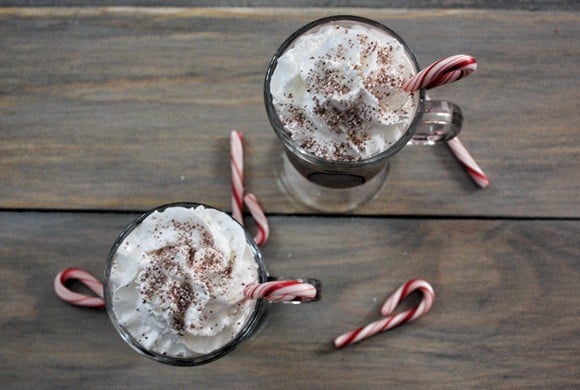 [cft format=3]
[cft format=1]
[cft format=2]