Apple Pecan Sticky Buns are perfect for fall weekends, best served piping hot and just out of the oven.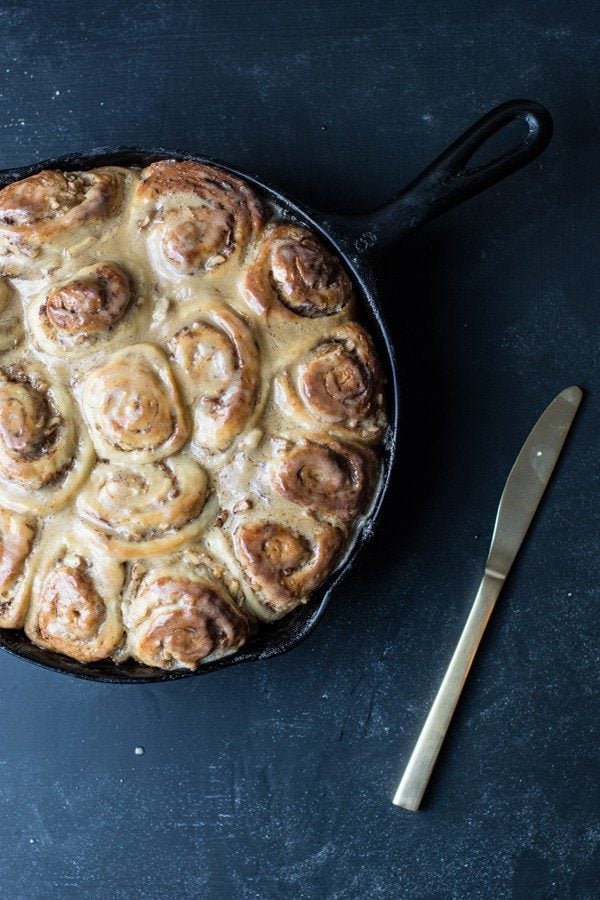 Today's post for Apple Pecan Sticky Buns is a guest from Keith and Jackie of the delicious blog, Superman Cooks. If you've never visited their blog, I promise you'll absolutely adore it. Be sure to check out their Broccoli Cheddar Mashed Potato Soup and their Butter Pecan Cheesecake Triangles – you can thank me later!
Picture a fall day: the leaves are turning brilliant colors, the sun is shining, and the air is brisk. The intoxicating smell of warm Apple Pecan Sticky Buns fills the house. Grab a cup of coffee, the newspaper and a few of these delectable treats and relax.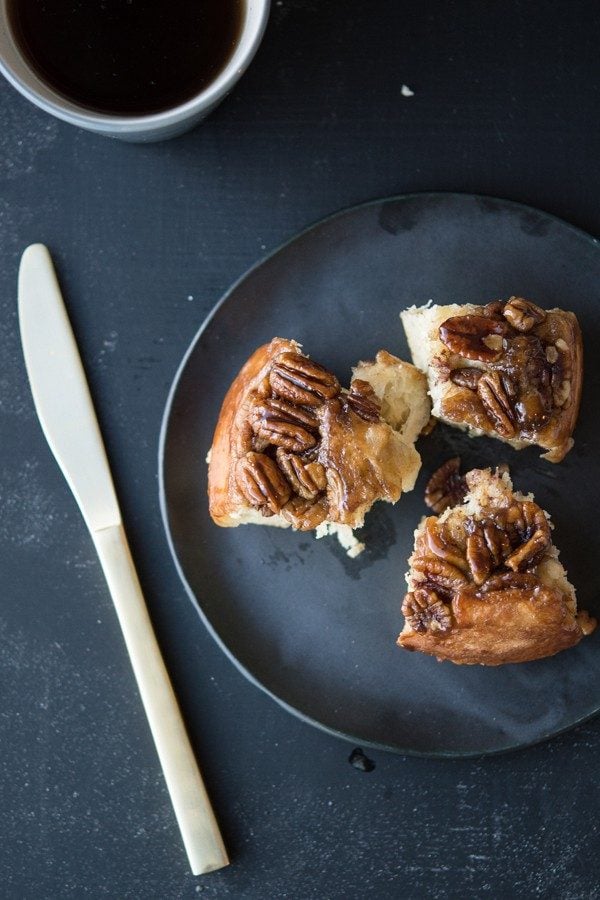 This scenario may be a dream for most of us, but I like to think that one bite of these warm sticky buns has the power to transport you to a happy place. As Superman Cooks readers know, Jackie is the baker in our partnership, but I decided to allow her a well-deserved break and give this idea a try. I have to say that I think they turned out great.
I am crazy about the pictures that Jackie took of my sticky buns, but they do not do the taste or the smell of these little beauties justice.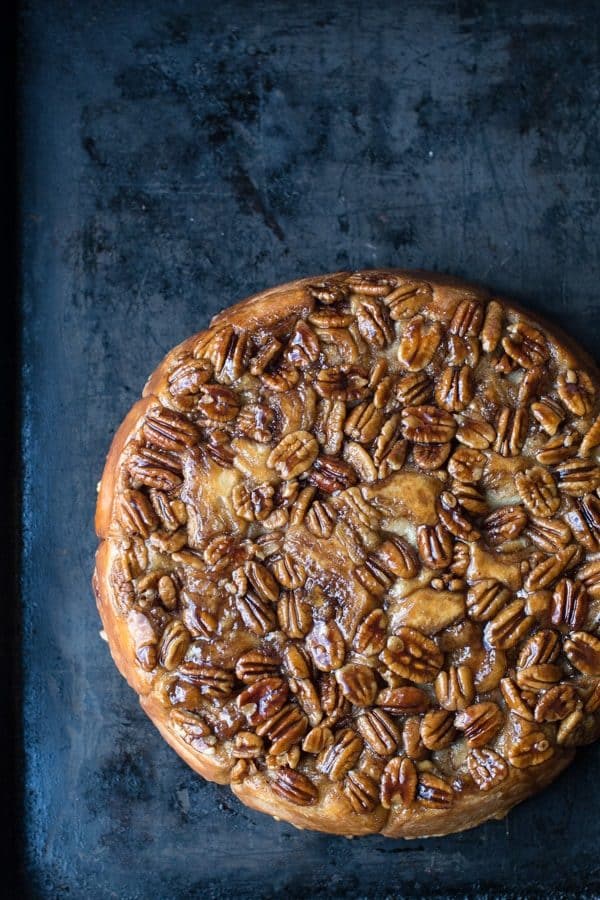 The aroma of these sticky buns baking in the oven on a weekend morning is amazing, kind of like the smell of my teenage daughter's bedroom when she has three different sugary-scented candles burning at once (except one hundred times better). These sticky buns look like you ran to the local bakery and picked them up, but the sweet aromas are proof that they were made with love.
We actually made extra sugary topping to spread on the buns once they were out of the oven because it tasted so heavenly.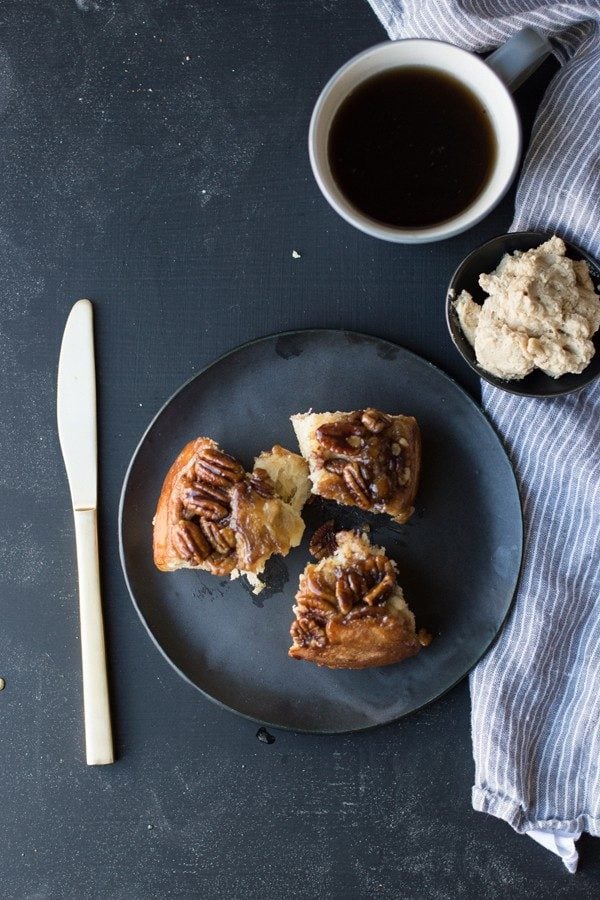 The trick to this recipe is to try not to eat all the sugary topping before the rolls were done baking. I could be found dipping pecan pieces into the buttery topping (like chips in chip dip) as I waited for the buns to rise.
This is my kind of baking: the kind where you make extra to share with your favorite people, the kind that can to transport you.