Banana Cupcakes 3 Ways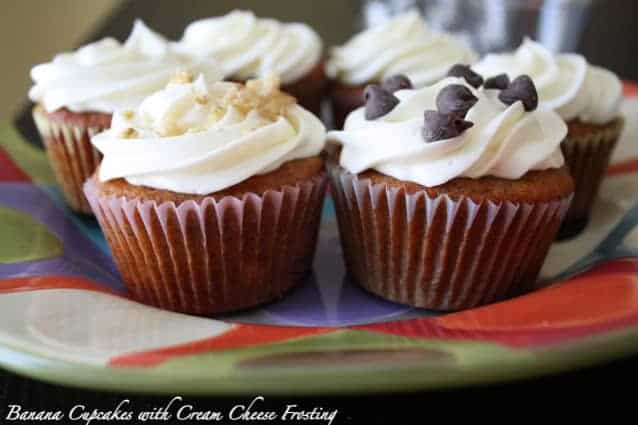 I have used this banana cake recipe from Allrecipes several times, especially when I have buttermilk hanging around in the fridge. This time I decided to make cupcakes and frost with my friend, Em's, Magnificent Cream Cheese Icing.
I decided to make these in different varieties, so some had walnuts, some had chocolate chips, and others were just plain. I also put the chocolate chips or walnuts on the yummy icing so people would know which delicious variety they were about to consume.
The banana cake recipe is a great basic recipe that can be tweaked to your liking (I add a little cinnamon to the batter). Make sure you check out that recipe on Em's blog too!
[pinit]
This post may contain affiliate links. We are a participant in the Amazon Services LLC Associates Program, an affiliate advertising program designed to provide a means for us to earn fees by linking to Amazon.com and affiliated sites.