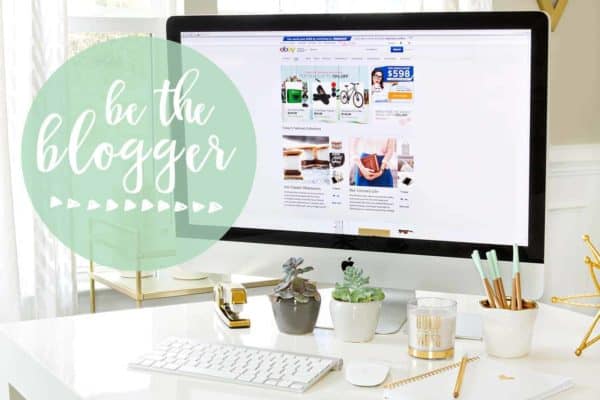 This post is sponsored by eBay. Thank you for continuing to support the brands that make My Baking Addiction possible.
If you've followed My Baking Addiction for a while, you know that I create content for other companies on the internet – like eBay. Yep, I'm talking about the eBay. The same place you go to browse online auctions, or search for hard to find items, also works with bloggers to create content guides on just about any topic you can think of.
I'm bringing all this up because I'm really excited that they're putting guide-making into the hands of folks who may not have another outlet, like a blog, to write for. The Be the Blogger Contest gives any reader the opportunity to create an eBay guide of things you love and share it with the world.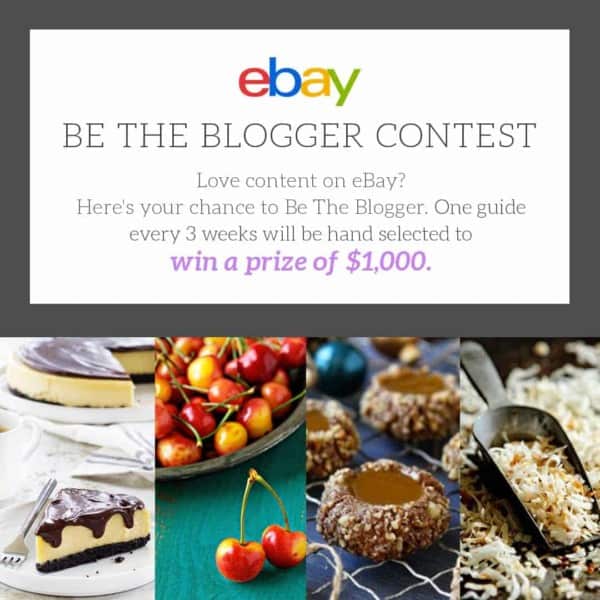 eBay Guides are full of inspiring content and created by ultra-talented writers – usually bloggers. They are a great resource for getting inspired on topics such as home decor, fashion, beauty, and of course – food. But that's not all, there are also guides that focus as art, sports memorabilia and even – cars! And that's just naming a few of the topics.
You know that food is definitely my favorite topic to write about and photograph, but it's not the only thing that makes me tick, which is why I love creating guides for eBay. eBay allows me to create content on any topic, from writing about my favorite buttercream frosting and kitchen trends to toddler approved toys and my beauty must-haves, I'm able to share everything I love.
Since you're reading this post, I'm hoping you too have a thing for food, or photography, or anything in between. And hopefully you have the desire to take that interest and turn it into a guide on eBay to share with me and the rest of the world.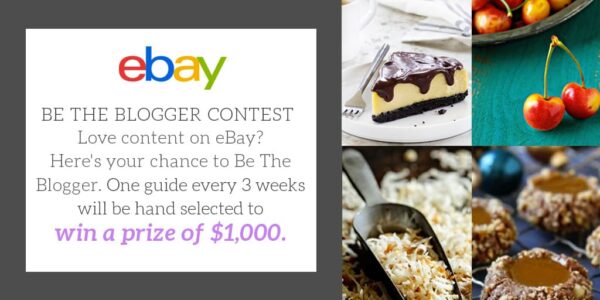 It's your turn to get creative and Be the Blogger! eBay is giving YOU the chance to create content on eBay and your favorite blogger (that'd be me) will be hand-selecting one guide every 3 weeks to win a prize of $1,000. Just imagine all the baking equipment or new shoes you could buy!
THEME 3 (June 2nd – June 22nd.)
Find inspiration from one of my eBay Guides and create one of your own! I can't wait to see what you come up with! You guys know I'm partial to desserts, so whip one up for a chance to win a $1,000 prize!
Whether you're passionate about food, fashion, or anything in between, I'm inviting you to Be the Blogger! I can't wait to see YOUR creativity shine!
For details on creating and sharing your original content for eBay's Be the Blogger Contest, visit the Be the Blogger landing page for themes, official rules and a step-by-step tutorial on How to Create a Guide.
Need a little inspiration? You can read about how I find the inspiration to create engaging content in this guide.