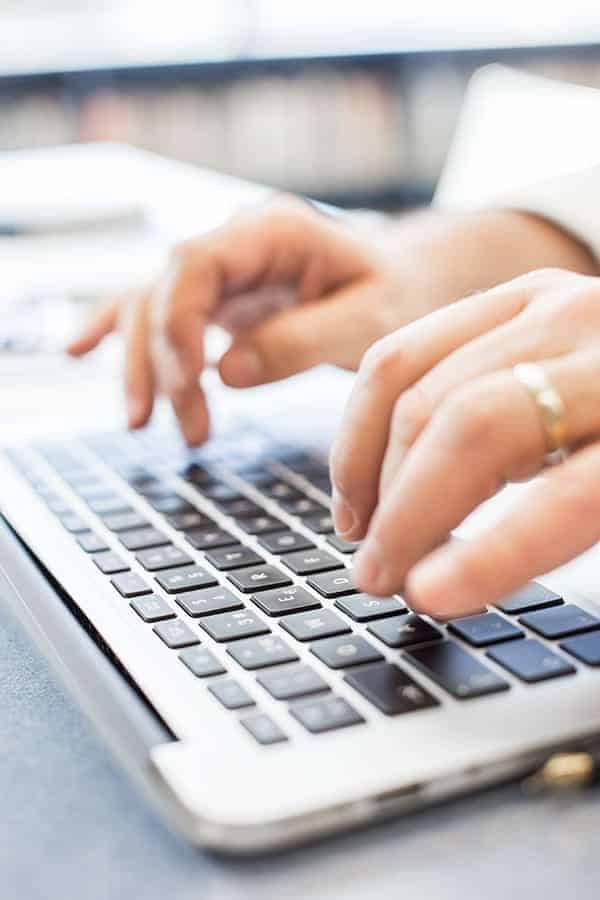 This review is my experience with the Mediavine, and using an ad management team. All opinions are my own.
As an update to my Blogging 101 series, I thought it would be helpful to talk a little bit about ad management.
I've been monetizing my site in some way since about six months after I started (so, around 2009), working with everything from AdSense to other lifestyle ad networks in the early days.
Here's what I can tell you: Putting advertising on your site can be hard work, but it can be done. There are lots of people out there that do it themselves, every day.
However, I've found some pretty spectacular things about hiring an ad management team that's also created a network, so I wanted to share those with you.
You might be asking yourself why you'd want to put ads on your site.
Well, you might not know this, but running a website, especially a recipe website, costs a lot of money.
From website hosting, to hiring a designer to make it look the way you want to, to buying recipe ingredients, it all costs money.
Running ads on your site can help offset the cost of all of that. I sometimes have to buy ingredients for the same recipe four or five times, because believe it or not, they can fail!
Recipe testing is no joke. When one post can cost you $100 before it's even published on the website, you have to find ways to offset that cost. That's why I run ads, and do sponsored posts. This is also how I support my family, and pay for things like our heating bill.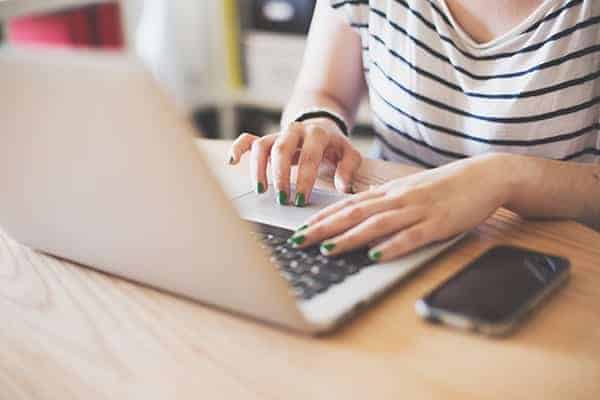 Here's what I've experienced working with Mediavine:
There's power in numbers.
Mediavine is able to get us better deals, because we're grouped together under one umbrella, and that's a lot of sites to impress Pottery Barn* with, you know what I'm saying?
(*Just an example I used because I've gotten Pottery Barn display ads on my site.)
Not having to worry about this part of blogging makes me happier.
The joy I get from running My Baking Addiction is in creating great food, not in finding ways to get the site to pay for itself.
Work with someone who really gets you.
Now, I'm in a cool position that I've been with Mediavine since day one. I was the first blogger they ever worked with, and that has made me somewhat of a guinea pig.
But I've always trusted that process, because they've always been upfront and honest with me about every single thing they wanted to try, and laid out the good, bad, and ugly, before we got too far into things. I hear from my fellow publishers that they're exactly the same with them.
Things I like:
Really cool dashboard.
It updates daily, for the previous day's earnings.
They have a flat revenue share.
With my previous networks, I never knew what I was making until a few days after the month settled out, and the number always went down, due to "administrative fees". Mediavine doesn't have those. I know what I'm making, day to day, and it stays that way.
Actionable suggestions
There are "health checks", right there in my dashboard. I can see where things aren't performing as well as they could, and they have help guides to help me learn what to change.
Fast ads.
When I moved from my previous network to Mediavine, my site load time decreased by like 28 seconds.
The facebook group
It's become a pretty awesome resource, and it's only available to active Mediavine publishers
Availability
They're a small team, but I've never waited longer than a day for an answer to anything. I actually think it's never been more than about 6 hours.
Ways to contact them
You can do it through your dashboard, through email, or through the facebook group, and they even put direct phone numbers in their emails.
Loyalty Bonus.
I'm pretty sure as I write this that no other network offers this. For every year that you're with Mediavine, you get a percentage of your earnings back.

I started with them in 2015, and that bonus is nice, but not crazy. For 2016, however? That's some significant cash, and I can only see 2017 being even better. Just for staying with them.

More money.
They've explained this to me like six times, so let me take a shot for you – I give them exclusivity over my ads, and they run an auction for each placement.

It's kind of like eBay, except for my ad spots. Just like an eBay auction, the highest bidder wins. And ultimately, I win. And I don't have to worry about managing any of this stuff anymore.

When I compare my earnings from 2014 to 2016, with similar traffic, I've more than doubled my money.
Things to Know:
You can't run anyone else alongside Mediavine.
If you do, you won't make any money, because they can't force advertisers to use their auction. I've never looked back from this, because now I just have one point of contact, and I'm certainly making more money.
Net65 Payments
I've always had a delay in payment with every ad network I've worked with, because that's just how advertising works. That industry usually doesn't pay you for at least 60 days after you've earned the money. Mediavine's terms are net65, because they wait to have the money in-house for publishers, before paying you. Once you've waited the initial 65 days though, you get paid every 15th of the month, like clockwork.
You need at least 25,000 sessions to be in their network.
If you're just starting out, consider holding off on advertising anyway. I was definitely past this point when I started putting ads on my site, and I don't think it would be worth it before then anyway.
The bottom line for me has been that handing over exclusivity and control of my ads has been an excellent thing for the growth of my business.
I have not used other ad management teams, so I can't speak to them, or how they compare. My experience with the Mediavine has been nothing but positive.
If you're curious about Mediavine Requirements, check out their blog post.