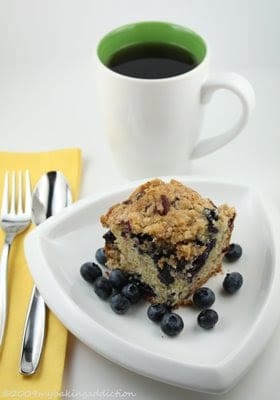 Today's Tuesdays with Dorie recipe for Blueberry Crumb Cake was chosen by Sihan of I look forward to this wonderful cake for breakfast tomorrow! This cake ranks high on my TwD list and I will definitely make this again in the very near furture!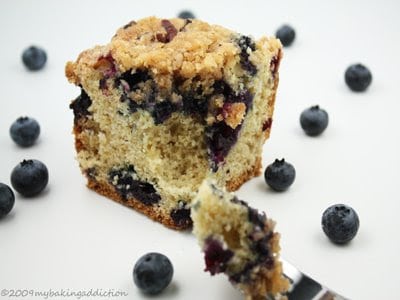 Thanks, Sihan for a delicious pick! For the recipe, head over Sihan's blog or flip to pages 192-193 in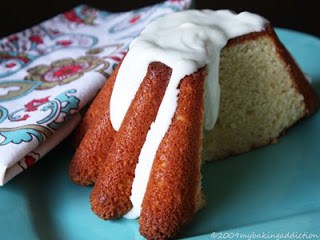 Oh and let me not forget last week's recipe for Dorie's French Yogurt Cake. This dessert was chosen by Liliana of My Cookbook Addiction. I did not post last week due to St. Patrick's Day recipes, so I thought I would give ya a double dose of Dorie today. I baked this cake in a large brioche pan I purchased from Williams Sonoma and topped it with a cream cheese icing. This cake was really tasty and is a definite must try! Click here for the recipe.
Thanks for stopping by and I hope one of these recipes makes your day deliciously addictive!