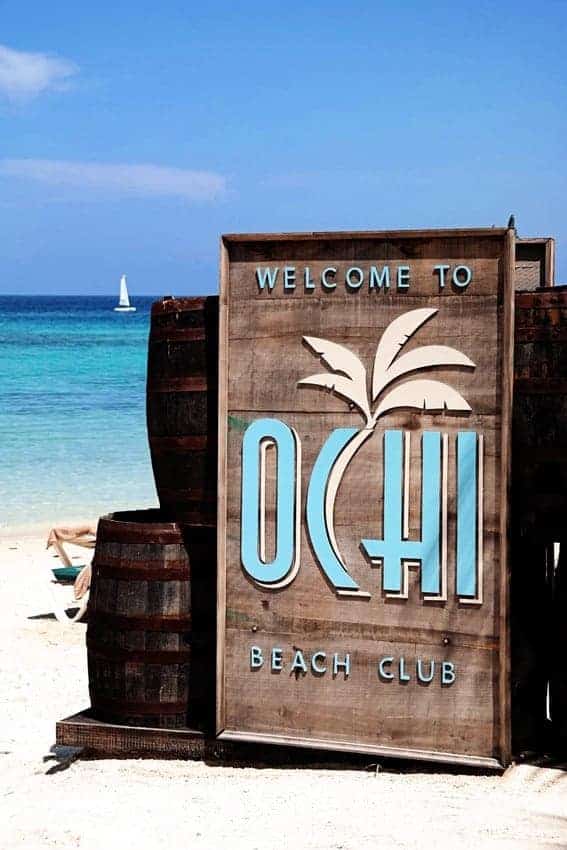 Last year I teamed up with my dear friend, Kristan from Confessions of a Cookbook Queen to organize a small culinary conference and I'm sharing our trip with you today.
So let me tell the truth – Kristan and I had very little experience with organizing events, unless you count toddler birthday parties and family potlucks as experience. There were several moments over last year where I thought maybe we'd mutually gone insane. But after a year of planning and much help from the team at Sandals, I think we pulled it off. We wanted to create a gathering of a group of talented, driven women in a relaxing atmosphere to create an open dialogue that would allow us to learn from each other.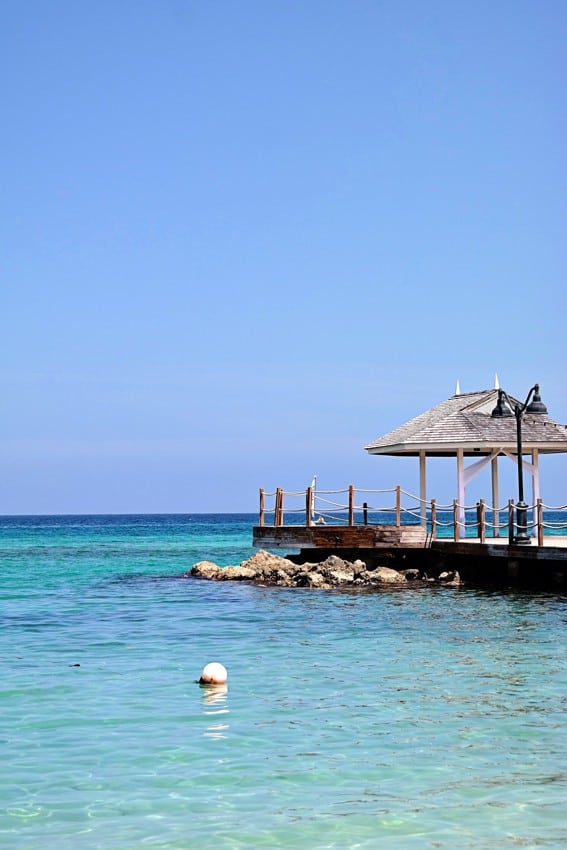 I make no secret of the fact that I have anxiety – especially in big crowds. I've attended food blogging conferences before, but I never get as much out of them as I'd like to, because I become overwhelmed very quickly, and have to retreat for some downtime. Kristan and I wondered, what if we created a retreat where downtime was one of the main goals? Could we get as much out of it?
I'm here to tell you that not only can you, I'd argue that you retain more of all the things you want out of a conference – new knowledge, new connections, new friends. While still keeping your sanity intact.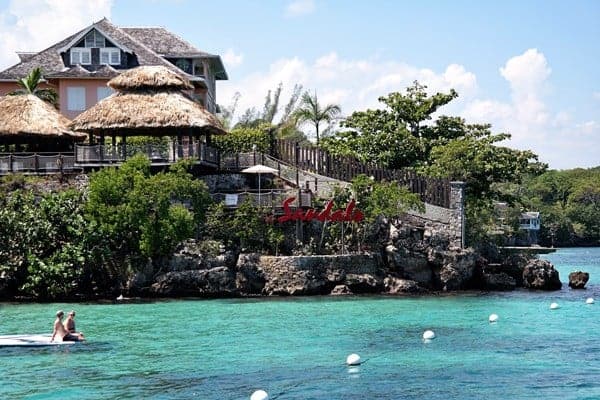 The Eat, Love, Sandals Culinary Conference gathered 20 talented food bloggers at Sandals Ochi in Ocho Rios, Jamaica. Sandals Ochi is a 100+ acre all-inclusive resort that boasts a new beach club, 11 bars – including the Caribbean's first speakeasy – and over 10 delicious restaurants.
Kristan and I knew Sandals was offering us some pretty amazing stuff, but when she and I arrived a day before the rest of the attendees, I think we were both floored at what we'd been provided. We each stayed in our own villa that included a bedroom, bathroom, living room, small kitchen/bar area and a semi-private pool. I say semi-private because you are still sharing with other people in your four-suite villa, but I hardly ever saw my villa-mates.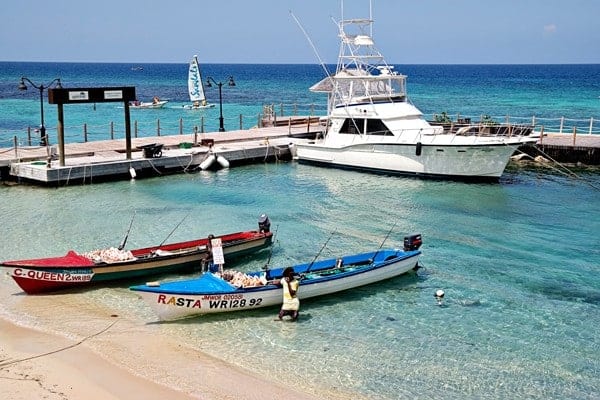 The villas were nestled amongst lush, tropical foliage making them the perfect retreat for relaxing. Whenever we had downtime or I had a little work to do, I found myself sitting next to the pool with my laptop taking in the sights and sounds of Jamaica. Grabbing a water or juice from my own personal restocked-every-day fridge was just icing on the proverbial cake.
Kristan and I teamed up with some of our favorite brands to provide useful goodies for the attendees. From adorable notebooks from Inkspot Workshop and travel snacks from Graze to a coupon for a pair of Tieks, we worked with these companies to provide things that would be useful both before and after the trip to each attendee, and have them remembering Eat, Love, Sandals for years to come.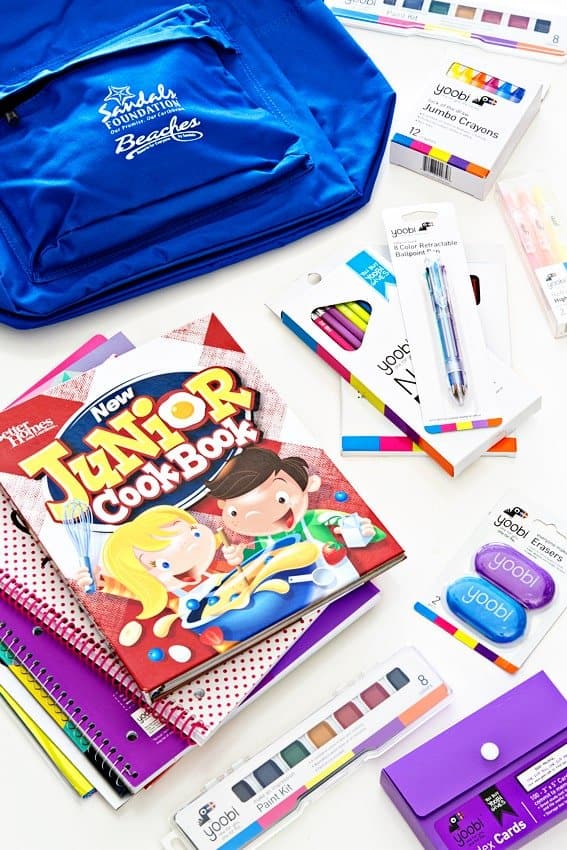 One of the most memorable moments of Eat, Love, Sandals was a short trip to a Jamaican elementary school that is sponsored by the Sandals Foundation. Sandals sent each of the attendees a a backpack before the trip that we could fill with school supplies to donate to school. This program is called Pack for Purpose, and allows Sandals guests to give back to the community they're visiting by providing much needed supplies.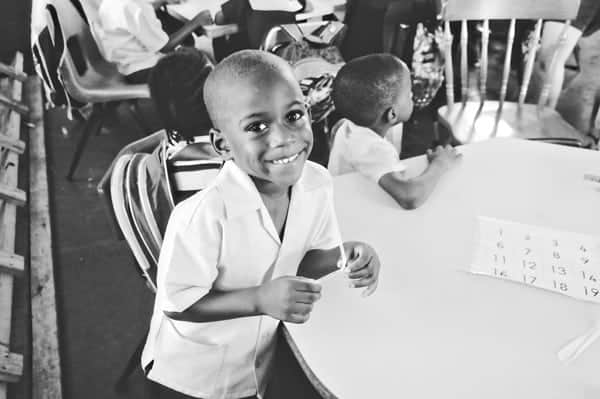 Arriving at the school, I was taken aback by how small it was – basically two brick buildings with open windows, divided by a large breezeway, presumably to keep the kiddos cool, since there's no air conditioning. Brightly colored uniforms for even the tiniest preschoolers just stole my heart, as did their sweet smiles. I don't get emotional easily, but I can tell you that this part of our trip affected me deeply. Those children are so happy, and so grateful, even for a simple yellow pencil. The sweet delight as we handed out stickers and erasers – I'm not going to lie, I teared up. I'm still thinking about our visit to the Seville Golden Preschool, months later.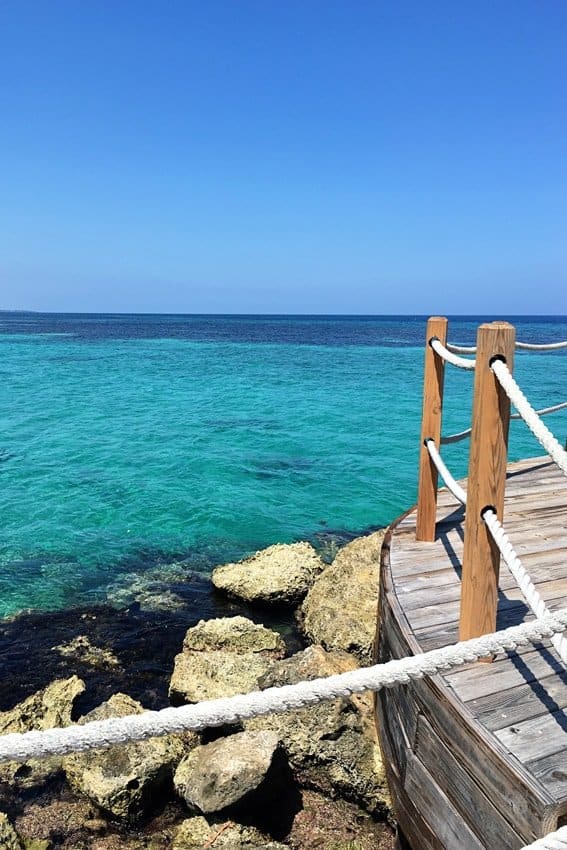 I can't close this post without mentioning one of the amazing friendships that was created through Eat, Love, Sandals. Joan Hayes wrote the blog Chocolate, Chocolate and More, and from the minute I met her, I thought she was hysterical. Joan's sense of humor and no-nonsense attitude had me in stitches most of the trip. Sadly Joan passed away from a heart attack just weeks after Eat, Love, Sandals – leaving a gaping hole in the food blogging community. We had many laughs during those four days that I will continue to cherish. Joan's kind eyes, infectious smile and willingness to build other bloggers up is greatly missed. As a collective group, we honestly couldn't handle talking about the trip until now, so devastated we were by the loss of Joan.
The best thing about Eat, Love, Sandals, by far, were the connections. I'm so grateful for the experience, and the friendships. If you're thinking of planning your own retreat, I'll warn you that it is a big undertaking, but so VERY worth it!
Be sure to check more Eat, Love Sandals recaps on the following blogs:
Confessions of a Cookbook Queen | Cookies & Cups | The Hungry Housewife | Food Fanatic | Yummy, Healthy, Easy | The Decorated Cookie | Stetted
Many thanks to the brands that provided items for the attendees, the little touches made the event extra special!

Inkspot Workshop | Kendra Scott | Graze | Tieks | Sugarwish | Heirloomed | New West KnifeWorks | It! Cosmetics | Nielsen-Massey | Sweets and Treats Boutique | Minted | Fiestaware | ProFlowers | Partners Crackers
Disclosure: Attendees received a deeply discounted rate at Sandals Ochi. We were not required or compensated to write posts about the resort or the event.