Last week I came across a post for Fresh Cherry Turnovers on Recipe Girl's Blog. The crust intrigued me because it was made with cream cheese, and I love me some cream cheese! I also happened to have a bunch of fresh cherries on hand, so I decided to throw these together Monday night.
The dough is a dream to work with and rolled out like no other! Once I made a few large cherry turnovers, I still had quite a bit of dough left, so I wrapped it in plastic film and placed it in the fridge for a future use.
The next day I used the dough to make apple turnovers, and these were my fave!!!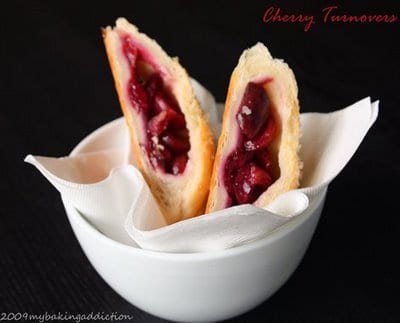 Don't get me wrong, the cherry were great too, but my cherries were not very ripe and I don't think I added enough sugar to make them sweet. Making all these cherry recipes totally made me realize that I need a cherry pitter stat – doing the work without one can be super tedious!
I will definitely make these again and look forward to using this amazing cream cheese crust on many recipes to come! These turnovers are great the next day and store well in a sealed container.
Have a great day and thanks so much for stopping by!
Check out Recipe Girl's site for more info and the recipe.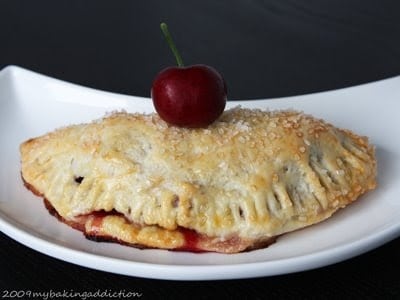 [pinit]