Fun with Fondant…Pingu Cupcakes…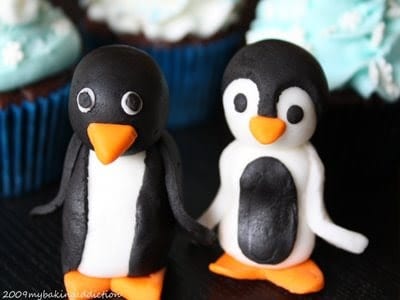 As most of you know, I take a lot of baked goods to my place of employment. One of my co-workers approached me on Monday to make a cake for her son's first birthday. She wanted the cake to be themed around the cartoon character
Pingu
. I had never heard of
Pingu
, but a quick google search led me to the cutest little Penguin!
I could not make the cake because I was having oral surgery on Wednesday and knew I would be out of it due to pain meds. However, I agreed to make some chocolate cupcakes for a small party she was having on Wednesday. I had very little time to prepare, but decided I would try my hand at fondant. If you have never worked with fondant before, it is very similar to clay…I was sort of shocked how easy it was to work with. I left the little penguins off the cupcakes because I was afraid they would take a dive in the box and destroy the cupcakes. I also cut some letter A shapes and placed them on a few cupcakes for because that is his first initial. Although these recipes have been featured on my blog before, I had to share the little fondant creations. I did not think they turned out half bad for a fondant newbie.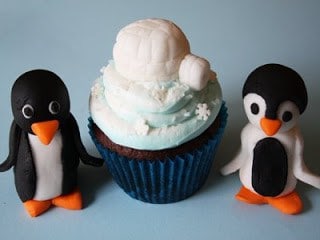 Recipes:
Hershey's Chocolate Cake for the Cupcakes
Buttercream Dream for the Frosting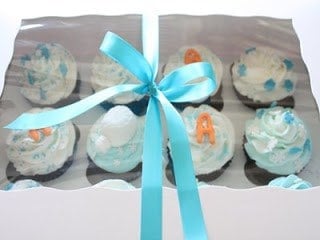 This post may contain affiliate links. We are a participant in the Amazon Services LLC Associates Program, an affiliate advertising program designed to provide a means for us to earn fees by linking to Amazon.com and affiliated sites.