Game Day Quick Party Guide: Hosting a game day party can be super fun! Especially with these great ideas from Evite.
This is a sponsored post on behalf of Evite. Thank you for continuing to support the brands that make My Baking Addiction possible.
You know what I'm really excited about? Decorating our new house. And I don't mean with furniture (though that's fun – and exhausting – too). I mean for parties.
I'm telling you right now, I'm ready to let my inner Martha out, and go crazy with all the themes. I've always been a little bit crafty, but after years in a home that isn't our own, I am SO ready to create traditions and throw annual parties everyone will enjoy and remember.
Since we're not quite in our new home yet, we're celebrating the big game at my dad's house, so we're keeping things pretty low key, but still fun and festive. And because we're planning the party on the fly, we're taking a little help from Evite.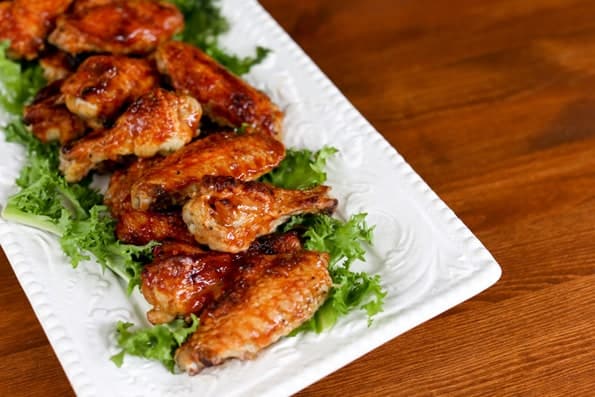 Game Day Food Options. When I'm in charge of hosting parties, I like to keep the food simple, but still delicious, so in my opinion, appetizers are the way to go. Having a table of yummy finger food like these Coca-Cola BBQ Wings will also keep you out of the kitchen and allow you to mingle with your guests. Oh, and you can totally watch the game – if you're into that sort of thing!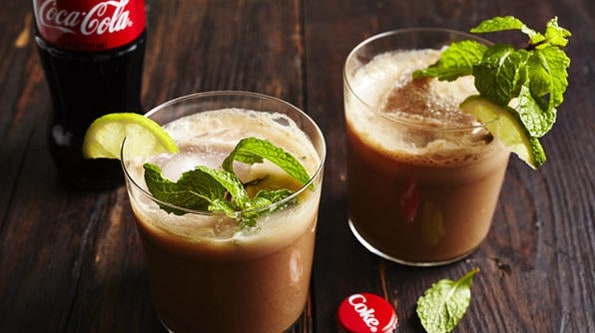 Sideline Refreshments. Drinks are easy peasy! We're big fans of simply adding bottles of water and Coca-Cola® to a big beverage tub and letting guests help themselves. I do love having options though, so offering mixers and garnishes guests can add, like lemon wedges, chocolate syrup, vanilla extract and maraschino cherries is always a fun and delicious option.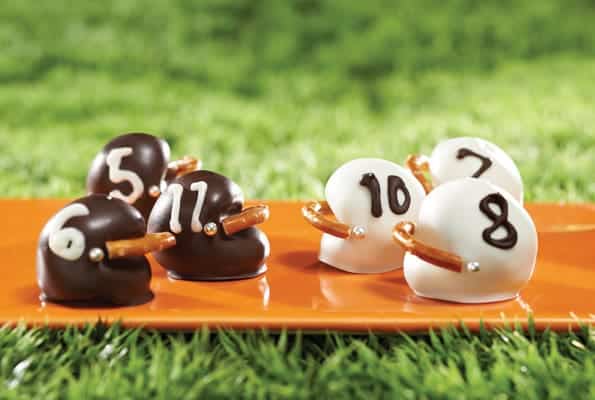 Touchdown-Worthy Desserts. Desserts are my favorite- obviously, so they're most definitely an essential for any shindig. And since chocolate is always a crowd-pleaser, mini treats like these OREO Cookie Ball Football Helmets are guaranteed to have your fans lined up next to the dessert table.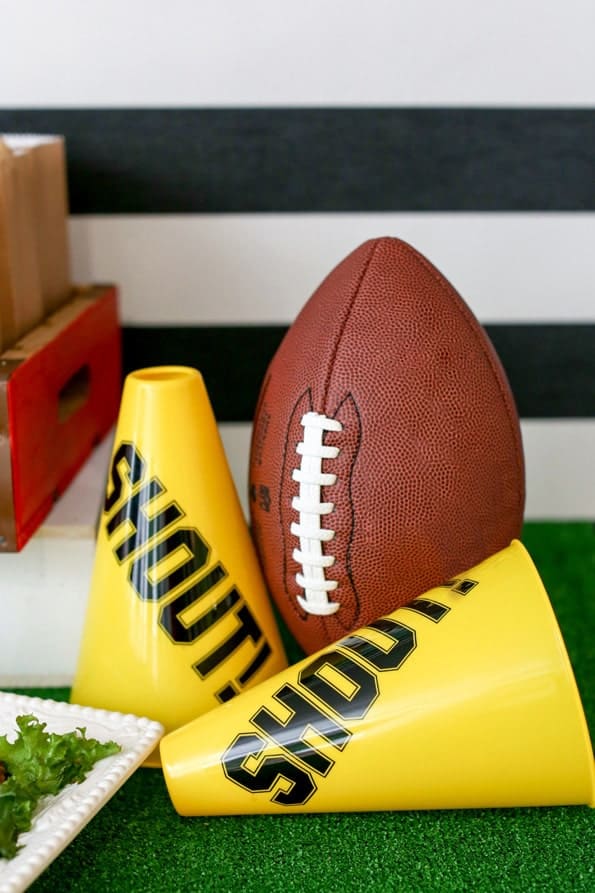 Stadium Decor. Have a little extra time on your hands? If so, you can turn an ordinary buffet table into a "Concession Stand" when you use artificial grass as a table cover, add an easy DIY printable banner and display individual treat bags filled with peanuts, popcorn and pretzels. Sprinkle some footballs and megaphones around as decor, and you're good to go!
As you can see, I've been on a Pinterest-worthy daydream about the best way to throw an epic Home Bowl.
How about you? Are you throwing the biggest, best game day shindig this year? I'd love to hear how you're dressing your place up!
Disclosure: This is a sponsored post on behalf of Evite in collaboration with Coca-Cola. All opinions are 100% my own. The "Home Bowl" is not associated with or authorized by the National Football League.