The holidays are right around the corner and I wanted to share one more fun gift idea with you. Both of these projects are "No-Sew", really fun to make, and I'm sure the gift recipients will absolutely love them.
These animal masks and disguise kits are so fun for kids (or adults) and playing dress-up or make believe is always more fun with props!
If you already have your shopping done, don't worry; this could also be a cute project for a rainy or snowy day.
Felt Animal Masks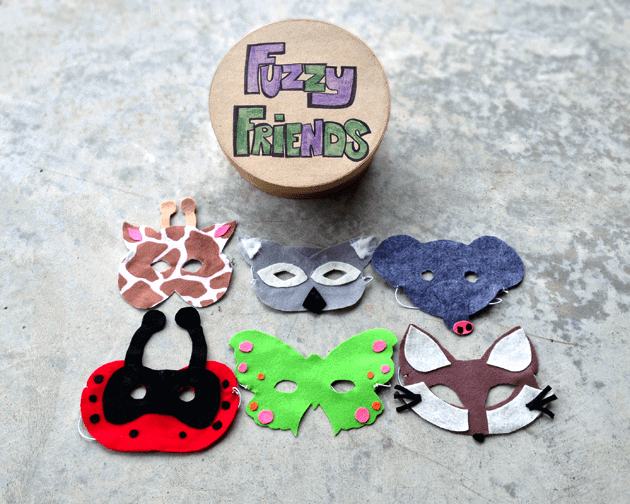 What You Will Need:
Felt
Felt glue
Scissors
Paper templates
Elastic cording
Free Templates:
How to Assemble:
Print and cut out the templates
Pin them to the felt and cut out the shapes you need
Glue all the pieces together
Decorate the masks with more felt shapes, sequins, feathers, fake fur etc..
After they are dry, cut two small slits on the edges of the mask and tie the elastic cording (make sure it's long enough that it won't be too tight)
Notes:
I found that some of the mask templates had really small eyes. Feel free to make them a little bigger so it's comfortable to wear.

Disguise Kits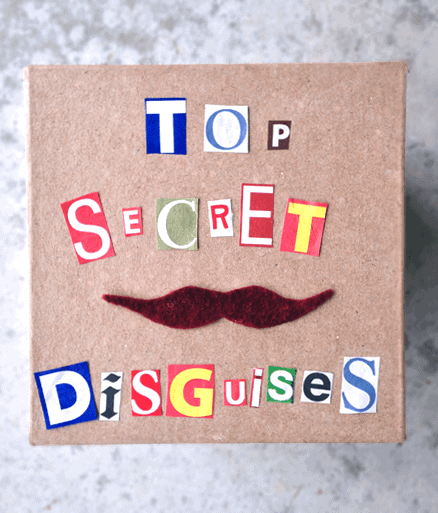 What You Will Need:
Felt
Scissors
Paper templates
Elastic cording
Craft Fur
Free Templates: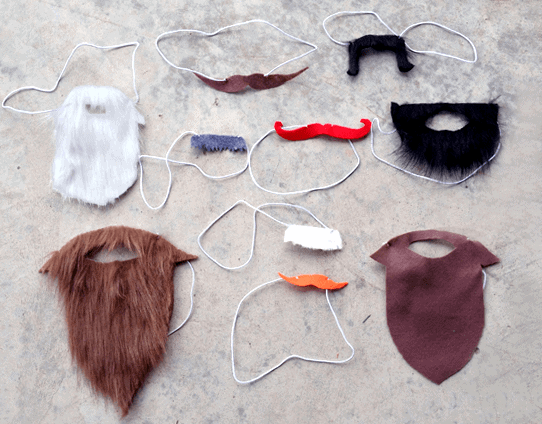 How to Assemble:
Pin to the felt or fur and cut (the fur makes a HUGE mess… prepare yourself!) If you would like to make the mustaches firmer so they stand up more just cut two of each pattern and glue them together.
Cut small slits to tie the elastic
Notes:
I made storage boxes for both sets out of paper mache boxes I got at the craft store and decorated, but you could use old hat boxes, shoe boxes, or even an old briefcase. If you'd like to add a little more to the disguise kits, the dollar store is great for glasses, badges, crowns, etc. This could become the coolest gift ever!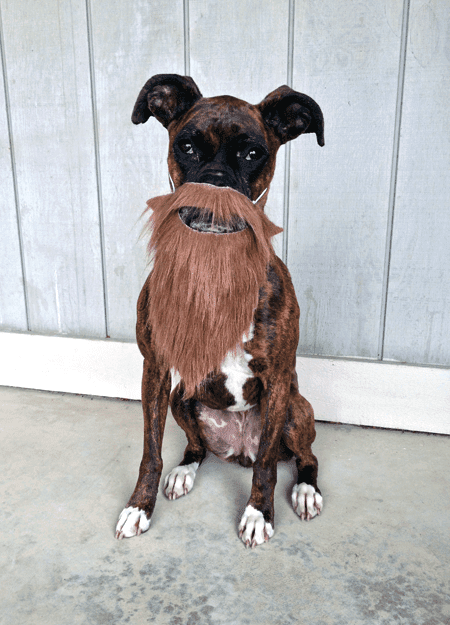 I don't have any little ones at my house to test the mask or beards out so I brought back Olive to help out!

We hope you enjoy these gift ideas as much as we do! If you decide to create either of these crafts, or any of the craft projects that we shared with you, please feel free to share your finished product with us on our Facebook page!
Have a craft idea you'd love to share? We'd love to mingle with you on Pinterest too!