From the moment Eric and I found out we were expecting, we were convinced the baby was a boy. We had a boy name picked out and finalized within days and even purchased itty-bitty gender neutral clothing that was clearly more boy-ish.
We knew in the back of our minds that our intuition could definitely be incorrect – I mean the odds are 50/50, right? However, we both hovered around the 85% sure mark every time we discussed it – which was pretty much hourly. The topic of baby girl names were tossed around many times, but nothing was ever really definitive.
At 12 weeks, we opted for an elective ultrasound and the tech wouldn't even let us catch a glimpse of the baby's gender bits. However, she did say that based upon behavior, she thought we were expecting a girl. Then at 14 weeks, due to family history, we opted for a new genetic screening called the MaterniT21 PLUS test which also determines gender. We found out that we are having a healthy, perfect BABY…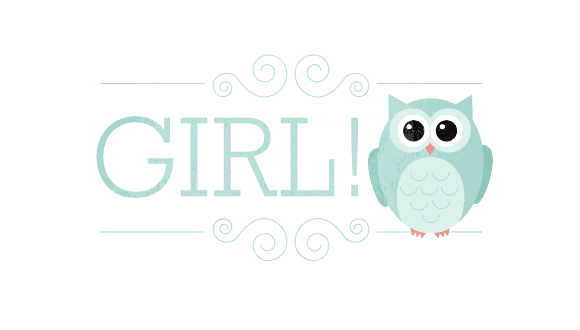 And we couldn't be more excited, thankful, thrilled and elated! Eric and my mom organized a perfect gender reveal party where we shared the good news with our families – complete with an amazing cake from one of our favorite bakeries. We're now in the process of beautifying our gray toned nursery with pops of mint and coral. I can't wait to share it with you soon!
We want to thank all of you for the kind comments, emails, Tweets and Facebook messages. We're incredibly happy to be sharing our journey with you. Until the next post, Baby E says hello – look at that round little head!