Fall is all about decorating and preparing for the holidays. The leaves, the colors, the tastes; they all lend to gatherings, and sharing food and drinks with friends and family. As much as I like to decorate, I won't lie, I tend to do more fall DIY projects because…well, it's cold! Don't get me wrong, I'm out enjoying the leaves and smells of the season every chance I can get, but this project is a fun and festive craft that you can make on those chilly days you'd rather enjoy from indoors.
There's nothing more beautiful than the fallen leaves. Why not preserve some of that beauty? So, have some fun and create something that all your holiday guests will be envious of!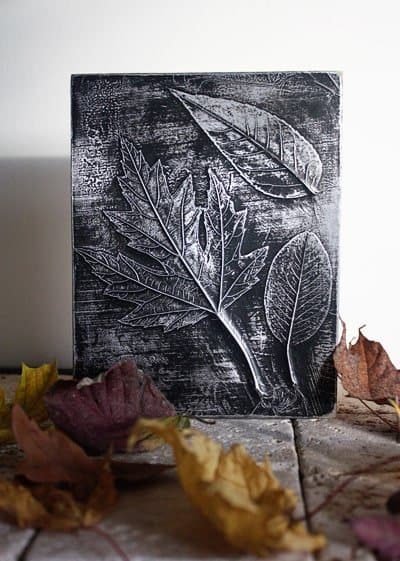 This DIY project was adapted from:
http://cassiestephens.blogspot.com/2012/03/leaf-relief.html
What You Will Need:
Leaves, go outside and gather your favorites!
Aluminum Foil
Spray Adhesive
Inexpensive Matte Black (or your choice of color) Spray Paint
Grade Zero Soft Steel Wool
Surface to Mount on…Wood, Cardboard, Stretched Canvas etc…
How to Assemble:
Spray adhesive to your mounting surface and the front of the leaves
Gently press the leaves to the surface, vein side up
Spray another coat of adhesive to the surface, over the leaves
Place Aluminum Foil on top of the leaves, with the shiny side up
With fingers rub over the leaves to reveal the leaf textures and textures of the mounting surface
Spray an even coat of the spray paint on top of the foil…let dry
With soft steel wool, VERY GENTLY rub the surface of the foil…until you get the desired amount of silver shinning through
If you accidentally rip the foil, spray a little more paint or color in with a marker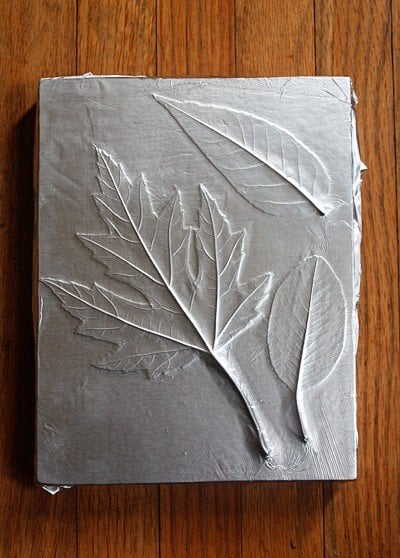 ***Here are some more fun Fall Leaf Crafts!
We hope you enjoy this craft as much as we do. If you decide to create either of this craft or any of the craft projects that we shared with you, please feel free to share your finished product!
Snap a picture and share it on our Facebook page! Have a craft idea you'd love to share? We'd love to mingle with you on Pinterest!