This is one serious cookie. It's certainly not for the faint of heart, weighing in at a whopping 4 ounces and loaded with chocolate.
I certainly did not come up with these giant cookies on my own; they are a copycat recipe for one of Levain Bakery's legendary 6 ounce cookies. Levain Bakery has a fabulous reputation and is hot spot in Manhattan serving up a variety of baked goods from rustic breads to their signature 6 ounce Chocolate Chip Walnut Cookies. These cookies get a lot of buzz, if you don't believe me, simply do a quick google search, you'll be inundated with cookie chatter and many copycat attempts of their secret recipes.
If you watch the Food Network, Levain Bakery has been featured on numerous shows such as The Best Thing I Ever Ate, Throwdown with Bobby Flay and Roker on the Road. If you want more info on Levain Bakery, check out their website and bask in all things delicious!
A quick search for a Levain knock-off led me to Lisa's blog, Parsley, Sage, Desserts and Line Drives. Lisa's site is full of delicious food and baseball. Lisa's recipe looked fantastic, so I headed into the kitchen and got my bake on! I decided to tweak Lisa's recipein an attempt to construct Levain's Chocolate Chocolate Chip Cookies. I have been slightly obsessed with this cookie since I first laid my eyes upon it's ooey gooey center on a recent episode of, The Best Thing I Ever Ate. When Rocco Dispirito broke one of the babies is half… I was immediately smitten!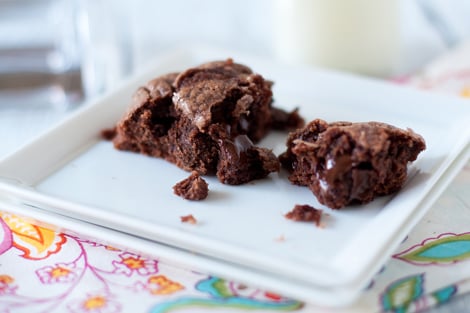 I actually weighed out the cookie dough and ended up with 9 four ounce cookies. A scale definitely comes in handy, but you can totally eyeball it if you don't have a scale. If your kitchen is lacking this essential tool, you should should check out the giveaway I am hosting for a brand spanking new EatSmart™ Precision Pro – Multifunction Digital Kitchen Scale.
How do they taste? Well, I have never experienced the pleasure of eating an actual Levain Bakery cookie; however, this knock-off was pretty tasty. I must admit we enjoyed them much more the day they were baked as opposed to the days that followed. Lisa recommends tossing these in the microwave for 5-10 seconds to refresh them… I can attest to this trick! I think I will attempt to make Lisa's Chocolate Chip Walnut Cookies next just sans the walnuts!
Have a fabulous day and don't forget to enter to win yourself a new scale!!


Chocolate Chocolate Chip Cookies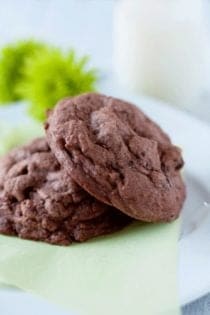 Ingredients:
2 sticks cold and cubed unsalted butter
1 1/4 cup granulated sugar
2 eggs
1/2 cup good quality dark cocoa powder
2 1/4 cups all-purpose flour- Spoon and Sweep method
1/4 tsp Kosher salt
1 teaspoon baking powder
2 1/2 cups semi-sweet chocolate chips (I used Scharffen Berger Chunks)
Directions:
Preheat oven to 350 degrees.
1. In bowl of electric mixer fitted with paddle, cream together butter and sugar until well blended and fluffy. Add eggs and beat until well-incorporated, then beat in cocoa powder.
2. Mix in flour, salt and baking powder until just combined. Gently fold in remaining ingredients.
3. Transfer dough to clean work surface and gently mix dough by hand to ensure even distribution of ingredients.
4. Bake in the preheated oven 16-20 minutes depending on how gooey and raw'ish you like the middles. I wanted the middles of my cookies to as ooey and gooey as the one I saw on The Best Thing I Ever Ate, so I baked these for 16 minutes. You can certainly increase the time to 18 minutes if you want a less raw cookie (this is Lisa's preference).
5. Let cool on a rack and store what you don't immediately eat, in an airtight container.
Notes:
- To freshen them after a few days (if they last that long), give them a quick nuke in the microwave for 5-10 seconds.
Follow Jamie on Instagram. We love to see what you're baking from MBA! Be sure to tag @jamiemba and use the hashtag #mbarecipes!
[pinit]