When I became pregnant with Elle I pretty much gave up all caffeine. Sure I'd indulge in a latte here and there, but my 2-3 cup daily fix became a thing of the past. And let me tell ya I missed it – something fierce.
Every morning I'd crave my coffee ritual. I missed the whole process – from choosing my mug and brewing, to stirring and sipping. Mornings just weren't the same.
Fast forward a gazillion months and my morning coffee ritual is back and better than ever thanks to my Nespresso Citiz machine and HiLine Coffee Company – the fresh alternative to Nespresso capsules.
I love the fact that I can brew an amazing cup of espresso and whip up delicious homemade lattes and cappuccinos from my own kitchen. Yep, I'm a legit barista these days – complete with a milk frother.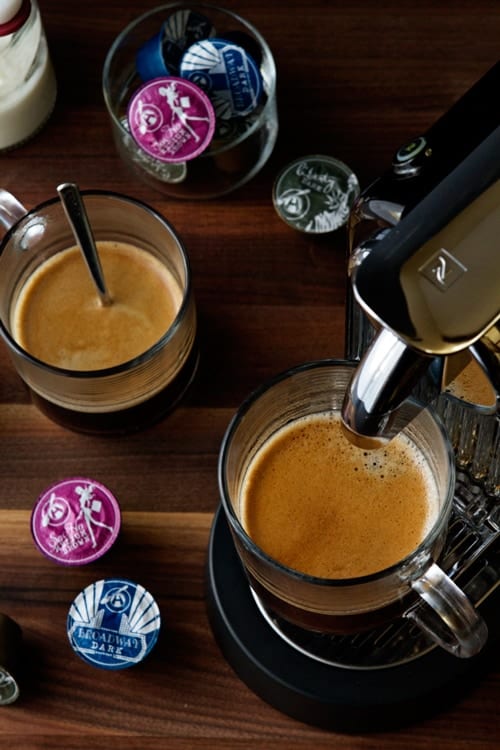 The lovely folks at HiLine provided me with a Nespresso Citiz and a variety of their incredible capsules to try. I immediately fell in love with their Broadway capsules, a dark roast with fruity, tart, and intricate flavors. It's my go-to morning espresso and if I'm feeling fancy-schmancy, it pairs perfectly with sweet steamed milk.
My second favorite is the Liberty Lungo which is described as a strong bold roast with a lot of kick. And I couldn't agree more with that description. And if you prefer your espresso on the lighter side, definitely check out their So-Ho and Chelsea blends, they're perfect for a little afternoon pick-me-up!
I've been an espresso making fool and have concocted quite a few delicious recipes that I'm really excited to share with you in the coming weeks, so definitely stay tuned!
HiLine Coffee Company has a variety of roasts that are sure to please every espresso lover. Be sure to head over to their site to discover more about this fantastic brand. I think you'll be just as smitten as I am.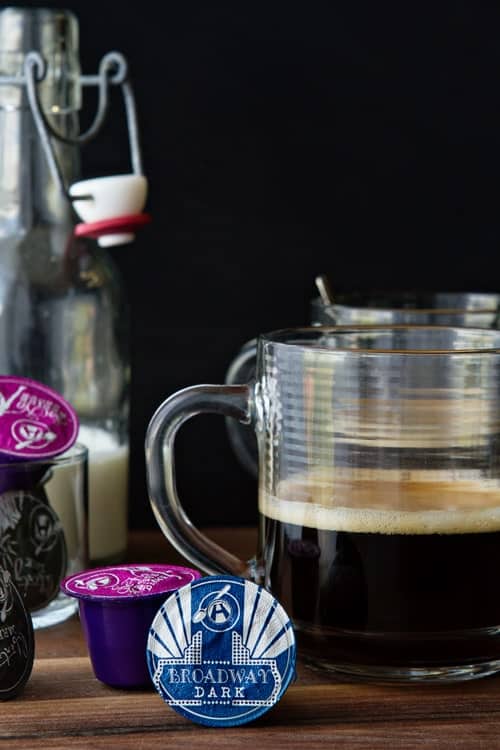 The lovely folks at HiLine wanted one of you to enjoy their amazing coffee, so I've teamed up with them to host a giveaway for a Nespresso Citiz and $100 worth of HiLine Coffee. All you have to do is use the widget below to enter. If you don't use social media, no worries. The initial (mandatory entry) is simply requesting your email so we have a way to contact you if you're the lucky winner.
To find out more about HiLine Coffee Company, visit their website. You can also find them on Facebook and Twitter.
Nespresso Citiz and HiLine Coffee Giveaway
Disclosure: This giveaway is brought to you in collaboration with HiLine Coffee Company. My Baking Addiction received a Nespresso Citiz and a variety of HiLine capsules. All images, thoughts and opinions are my own. Thanks for continuing to support our sponsors which allow us to provide you with giveaway opportunities like this on My Baking Addiction.