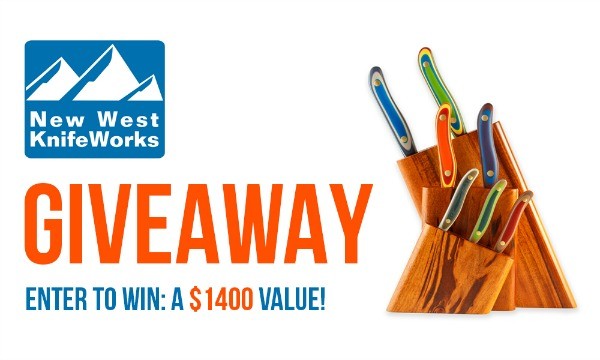 Enter to win a 7-piece Tigerwood Knifeblock Set from New West KnifeWorks. A $1,459.00 value!
This giveaway is being sponsored by New West KnifeWorks. It is not affiliated with Pinterest, Instagram or Facebook.
Happy Wednesday! I hope you all are having a great week so far. Today I'm hosting a giveaway for one of my very favorite things – a Tigerwood Knifeblock Set from New West KnifeWorks.
I'm so thankful to have such incredible readers – you guys make me want to do the job that I love each and every day! As a small token of my appreciation, I've collaborated with some of my favorite friends (see list below) for a fantastic reader appreciation giveaway – just in time for the holidays. Can you believe Christmas is only 15 days away? Craziness.
If you've been a follower of My Baking Addiction for a while, you may remember me professing my love for New West KnifeWorks way back in 2010 and several times since then. I've been using a variety of their knives in my kitchen every day for over 5 years and I can honestly say that I am still just as smitten with them all these years later.
Not only are New West KnifeWorks' knives incredibly functional and sharp, they are also stunning to look at. Honestly, I've never seen a prettier kitchen tool! Our knife block is a conversation piece because it sits prominently on our counter, and its beauty definitely commands attention.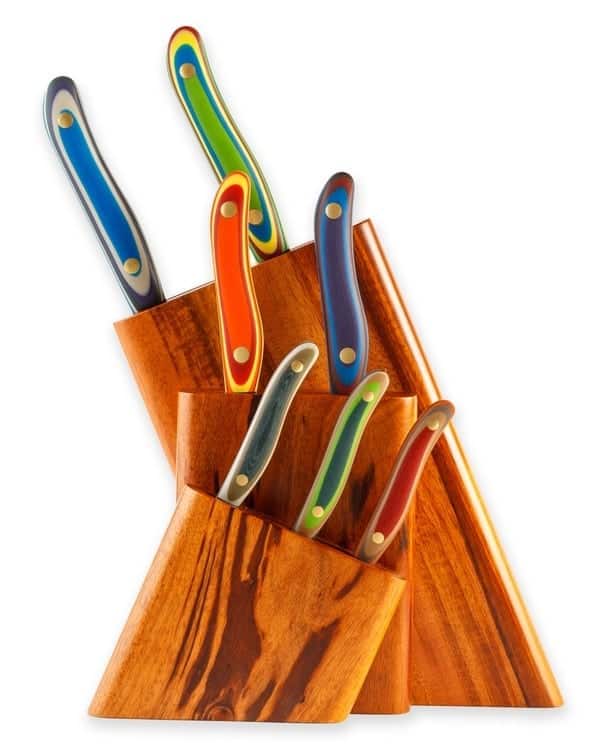 The functional 7-piece Tigerwood Knifeblock Set set contains all of the knives an avid home cook will ever need: the 9″ chef, santoku chef knife, serrated deli knife, petty utility knife, mini chopper/cheese cleaver, paring and mini paring knives.
New West KnifeWorks products are also proudly made in the USA and come with a 100% satisfaction guarantee for non-commercial use. If for any reason you are not happy with your knife's performance, they will replace it for free! I think a guarantee like that is a huge testament to the quality of the product.
Eric and I both have our favorites – mine being the chef knife, while Eric loves the petty utility knife. I truly believe that these knives are some of the absolute best knives available today which is why I am so excited that one of you will get to experience their craftsmanship and beauty firsthand.
Thank you so much for reading My Baking Addiction – happy cooking and good luck!
New West KnifeWorks Knife Set Giveaway

My Baking Addiction | The Little Kitchen | Confessions of a Cookbook Queen | Stetted | Food Fanatic
Buns In My Oven | Fifteen Spatulas | Glorious Treats | Cookies and Cups