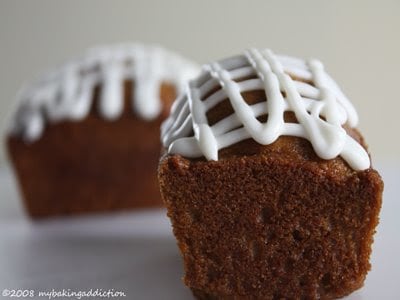 About a week ago, I received an email from Oh Nuts (the name made me giggle), an online store that distributes nuts, dried fruits, chocolates, etc. The email stated that they viewed my blog and asked if I would like to receive some free products to use in my recipes. Of course, I responded to the email and within three days, there was a box on my door. To my utter amazement, the package included 1 pound of Jumbo Raw Georgia Pecans, 1 pound of Dried Cranberries and 1 pound of Light Raw Walnuts. I totally expected to receive sample sized bags, but apparently this company does not mess around…and sent the full sized products! Everything was boxed well and I am really a fan of their product packaging. The bags I received are made from a thick plastic material with a resealable zip closure. I love when I do not need to change my food to different storage containers! The nuts were incredibly fresh and the cranberries were just as delicious! Oh Nuts is a keeper in my book!
Last month, I picked up a set of four mini loaf pans from T.J. Maxx for about $3.00. I thought a delicious pumpkin bread recipe would be the perfect way to break in these pans. I used the pecans from Oh Nuts and an allrecipes recipe to create an amazing bread. This bread has a tremendous amount of reviews and really delivers in the flavor department. I made some minor adjustments to the recipe, but will also link you to the original. I loved the flavor this recipe produced, it had just the right amount of spice and pumpkin goodness. The cream cheese glaze put this bread over the top!
Adapted from: allrecipes Downeast Maine Pumpkin Bread
Ingredients
1 (15 ounce) can pumpkin puree
4 eggs
1 cup vegetable oil
2/3 cup water
3 cups white sugar
3 1/2 cups all-purpose flour
2 teaspoons baking soda
1 1/2 teaspoons salt
1 teaspoon ground cinnamon
1 teaspoon ground nutmeg
1 teaspoon pumpkin pie spice
1/4 teaspoon ground ginger
1 1/2 teaspoons vanilla
Directions
Preheat oven to 350 degrees F (175 degrees C). Grease and flour three 7×3 inch loaf pans. In a large bowl, mix together pumpkin puree, eggs, oil, vanilla water and sugar until well blended. In a separate bowl, whisk together the flour, baking soda, salt, cinnamon, nutmeg, pumpkin pie spice and ginger. Stir the dry ingredients into the pumpkin mixture until just blended. Pour into the prepared pans.
Bake for about 50 minutes in the preheated oven. Loaves are done when toothpick inserted in center comes out clean. My mini loaves took about 28 minutes.
1 (4 ounce) package cream cheese, softened
1 tablespoon butter, softened
2 cups confectioners' sugar
1/2 teaspoon vanilla extract extract
1 tablespoon milk
Mix the cream cheese with the butter, confectioners' sugar, vanilla extract, and milk in a bowl. Heat in a microwave oven for 15 seconds. Drizzle spoonfuls over the cooled cake. Refrigerate until ready to serve.