Ooey Gooey Pumpkin Butter Cakes…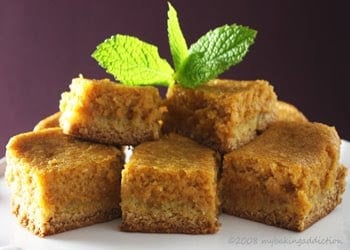 Fall is in the air, this is my favorite season and my favorite time to bake. I love the aromas of cinnamon, baked apples and pumpkin wafting through my house on a crisp, fall day…and this marks my first of many fall recipes. There has been a lot of hype surrounding this Paula Deen recipe, I have read rave reviews for all the variations, but kept putting this one on the back burner until this week. This cake could not be simpler and the results are incredible, if you do not believe me, go read the the almost 2,000 reviews by clicking here. This recipe uses boxed cake mix and a short list of other ingredients…it almost seemed to easy to be worth the hype. Per the instructions, I baked it for 50 minutes and the center still had some jiggle, which in this case is a good thing. The cake is supposed to have some jiggle to impart that ooey gooey texture. This cake is a little sweet, so if shun super sweet desserts, cut back a little…I doubt it will hurt. The Verdict: Those who consumed this cake really enjoyed it…personally, I thought it kind of tasted like…well, pumpkin pie. Next week I will post my favorite pumpkin dessert….stay tuned! Click here for the recipe! Enjoy!
Remember to stop by this coming Tuesday for a fall inspired giveaway!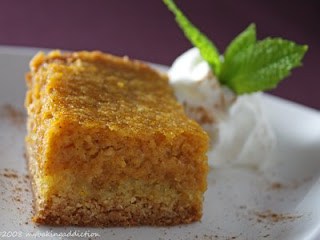 This post may contain affiliate links. We are a participant in the Amazon Services LLC Associates Program, an affiliate advertising program designed to provide a means for us to earn fees by linking to Amazon.com and affiliated sites.